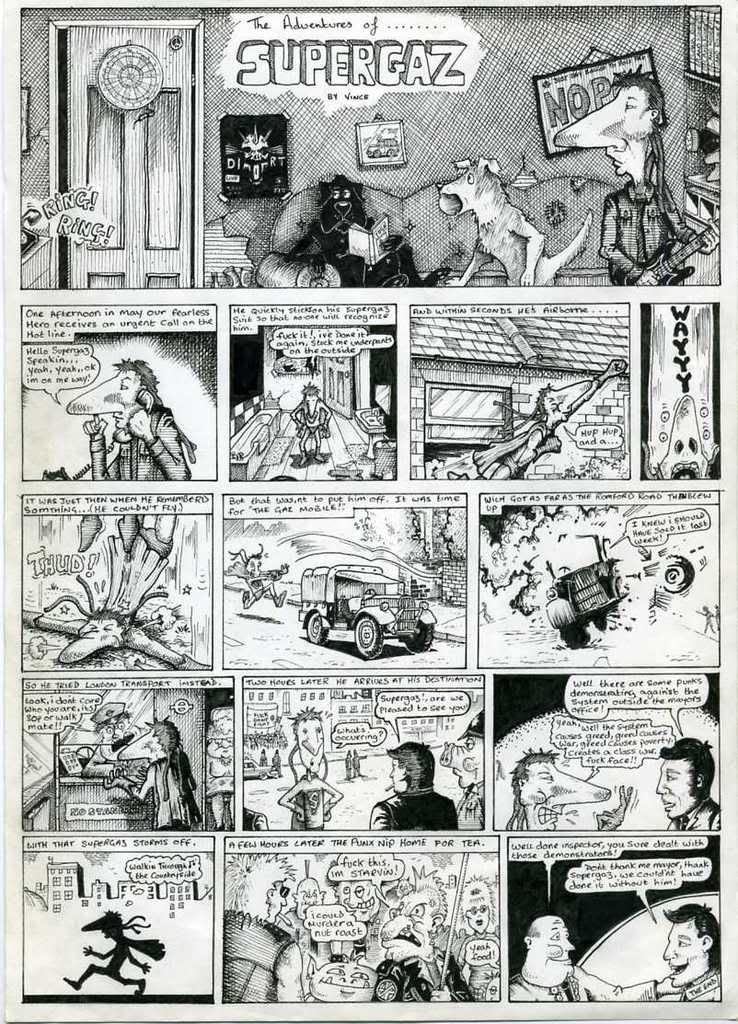 Bigger view here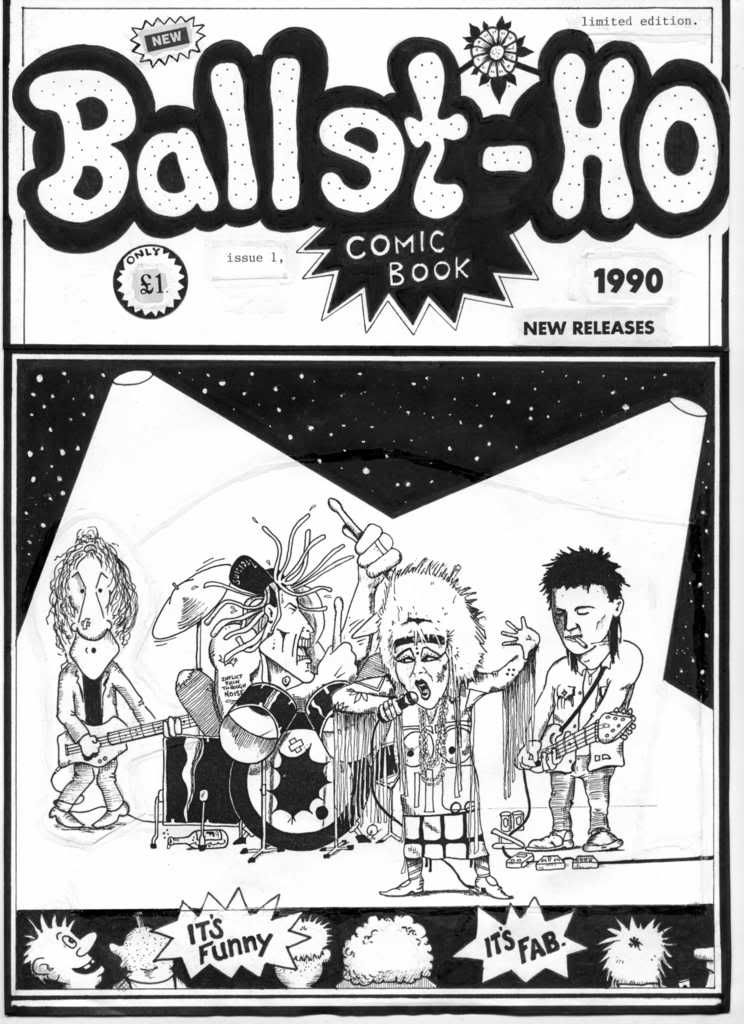 Bigger view here
Thanks to Vince for bringing some samples of artwork to Penguin Towers in North London, for me to upload onto the site.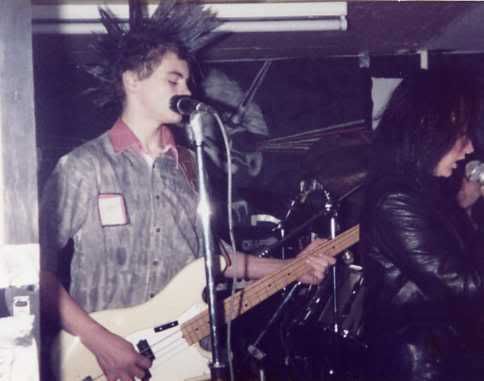 Vince Vomit original bassist for D.I.R.T. pictured above at Wapping Autonomy Centre, ex-Schwarzeneggar and Rubella Ballet guitarist, now involved in the most excellent Earth Culture (check them out in post 86 section) has a hidden talent as a absolutely brilliant cartoonist. 
Held within the Vince artwork section in the photo gallery option, you will find a complete Rubella Ballet comic, never released to the public, and a Supergaz strip lampooning Gary from D.I.R.T.
The Rubella Ballet project was going to go to print in 1990 when Vince was with the band, I think it was a cash issue the reason it has not been professionally printed and bound. The scans are from Vince's original cut and paste sheets. I have lowered the resolution slightly, just in case Zillah (who knows of this site) arranges with Vince a professional limited edition print run to take on some future tour. I am sure Rubella Ballet fans will love it in Japan or U.S. even if it is 18 years old!
Rubella Ballet John Peel session is here if you fancy. An old recording, a bit hissy, always great though.
When entering the photo gallery (photobucket) expand the screen to full size, then choose Vince artwork section.
Press on the chosen page it will open up in the smaller view mode. THEN press on that page / picture ONCE more so it opens up to full size. This will make all the writing much easier to read. Then press on the page / picture again to smaller view mode, then choose next for the next page to view, and continue.
Say hi to Vince here if you wish, and support his band Earth Culture if they ever get out and tour!