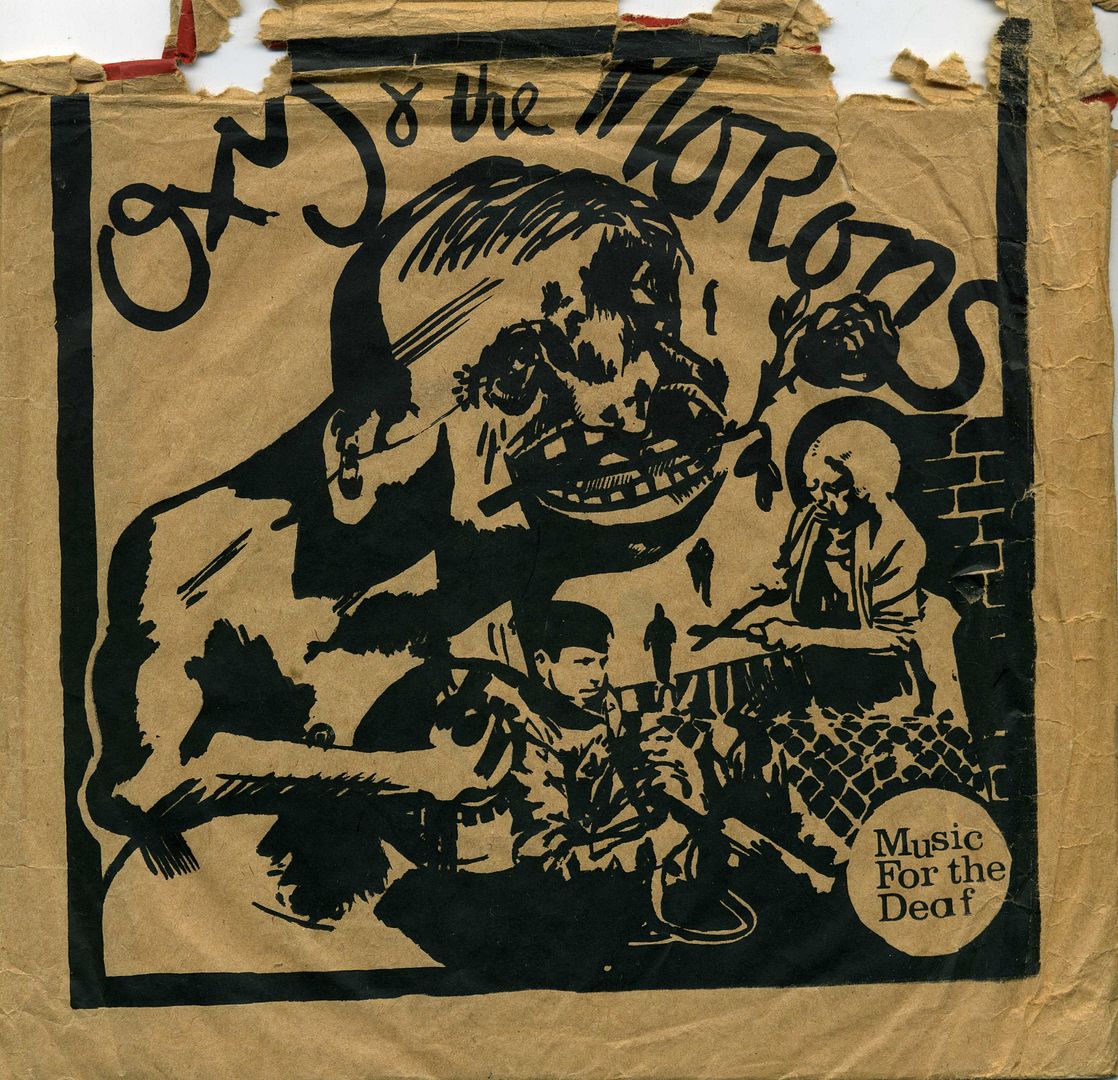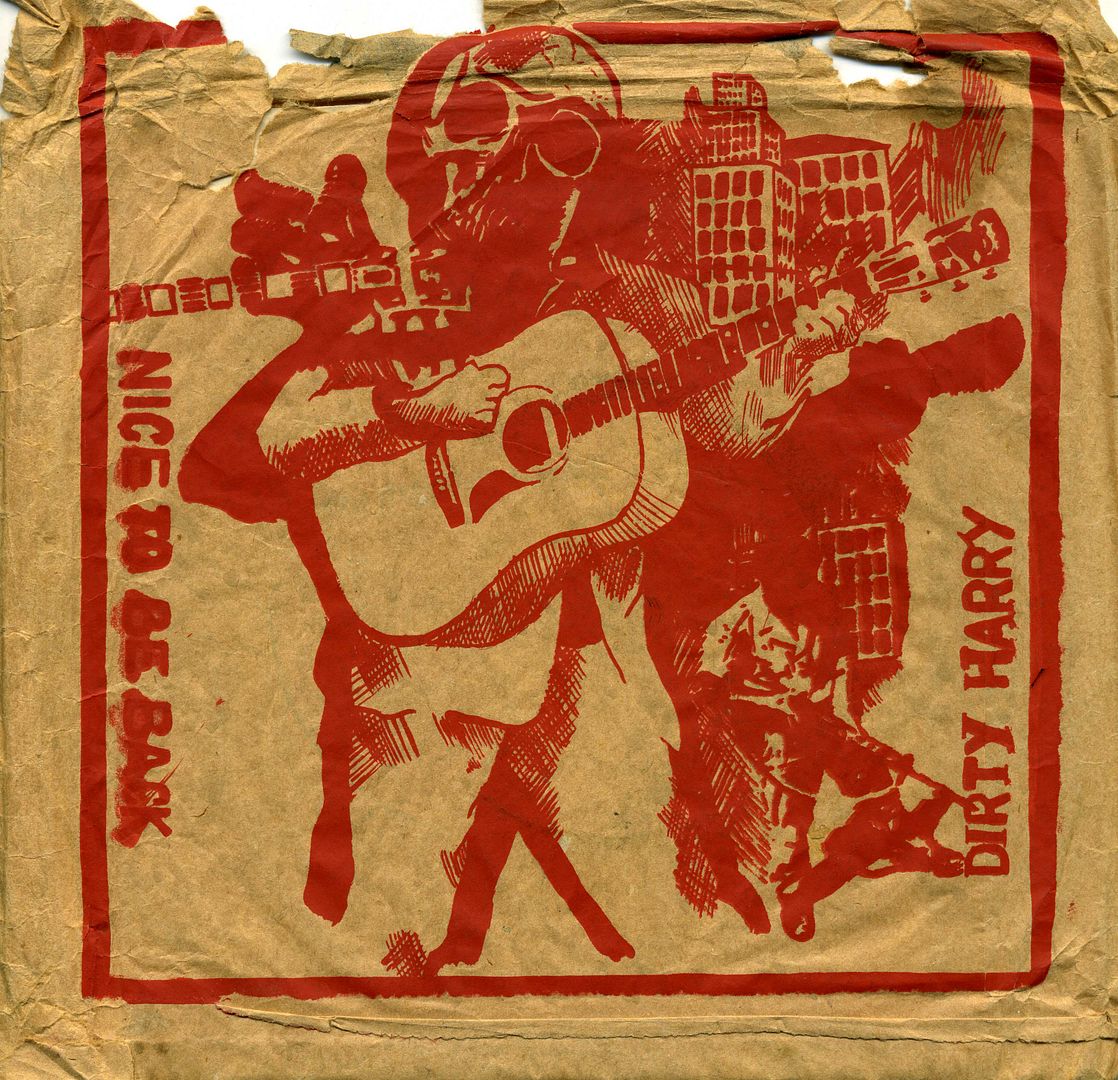 This record uploaded tonight clocking in at ten minutes over the two sides is one of only 500 in existence. The band originally from Hackney were active from 1978 until 1983 although by the end the only constant member was the guitarist Simon.
Oxy And The Morons were sometimes mentioned in Northern Ireland circles, as according to the very small snippets of information available on the band, they performed in Belfast several times.
'Dirty Harry On The Falls Road' is obviously a nod to the catholic front-line so prominently surrounded by the British Army in the decades that the troubles existed in Belfast with Shankhill Road being the protestant equivalent. The song deals with the mentality of some British soldiers stationed in that area.
The band performed their last gig in 1983 at the Brixton White Horse and morphed into the band 'See You In Vegas'.
The record itself aside from having a lovely (or in the case of my copy uploaded tonight, used to be lovely) screen-printed paper bag showing some scenes typical from Belfast back in the early 1980's is a mixture of D.I.Y funk and reggae with punky overtones and attitude. An almighty mix up of styles but generally this works for this particular band and is reasonably presented on both sides of this record. The vocals on 'Nice To Be Back' reminds me a little of the late Billy McKenzie from The Associates!
I could imagine Oxy And The Morons recording for Grant Showbiz at the Street Level studio, or performing at the Idiot Ballroom or Meanwhile Gardens quite easily.
If anyone has any further information on Oxy And The Morons I would be happy to add any text to this post with a credit to the writer.