Between 1983 until 1985, Alistair Puppy, who contributed to Kill Your Pet Puppy fanzine, created his very own fanzine Encyclopaedia of Ecstacy, which run for three issues – All three issues are scanned and displayed on this post.
The text below highlighting issue one is taken directly from the Dangerous Minds blog… Thank you to those people in advance.
"I've hardly encountered a specimen from the postpunk years of the early 1980s that better exemplified how mixed up and stimulating all the categories were getting, than Encyclopaedia of Ecstasy issue 1, an utterly mind-boggling zine put out by Alistair Livingston in 1983. Livingston had / has associations with the anarchist collective / zine Kill Your Pet Puppy, which ran from 1979 to 1984….
He references Crass and Bauhaus and Blood and Roses. While one wouldn't necessarily expect that a "psychedelic goth punk fanzine," as Livingston himself termed the project, would contain visions that might have emerged from Arthur Rimbaud's absinthe-drenched writings, the fact is that any movement led by Crass and Psychic TV was going to be awfully erudite and aestheticized, fuelled by some pretty foreboding concerns over technology and culture. It's so "political" that it fans out into almost pure (hyperverbal, psychedelic) sensation. In keeping with the absinthe feel, one page is titled "Vivé La Decadence, Paris 1893-London 199?"
The cover, complete with an all-seeing Masonic pyramid, reminds me a great deal of Gustav Klimt, which when you consider that it appears to have been executed purely with blocky magic markers, is awfully impressive. (The Klimt association is far from accidental—page 6 features a Xerox'd shout-out to Klimt's "Jurisprudenz," which was later destroyed by the Nazis.) At one juncture Livingston inquires, "why aren't Crass the Psychedelic Furs?" (Good question!)
There are suggestive cut-and-paste headlines such as "whoops there goes another nuclear plant" or "man sees world saved by robots." At the bottom of page 1 is an exuberant shout-out to the like-minded: "There is more… Like Kill Your Pet Puppy, The Anarchy Centres, the Black Sheep co-op, punk lives, the people, the music, the squats, the whole beautiful chaotic-ness.""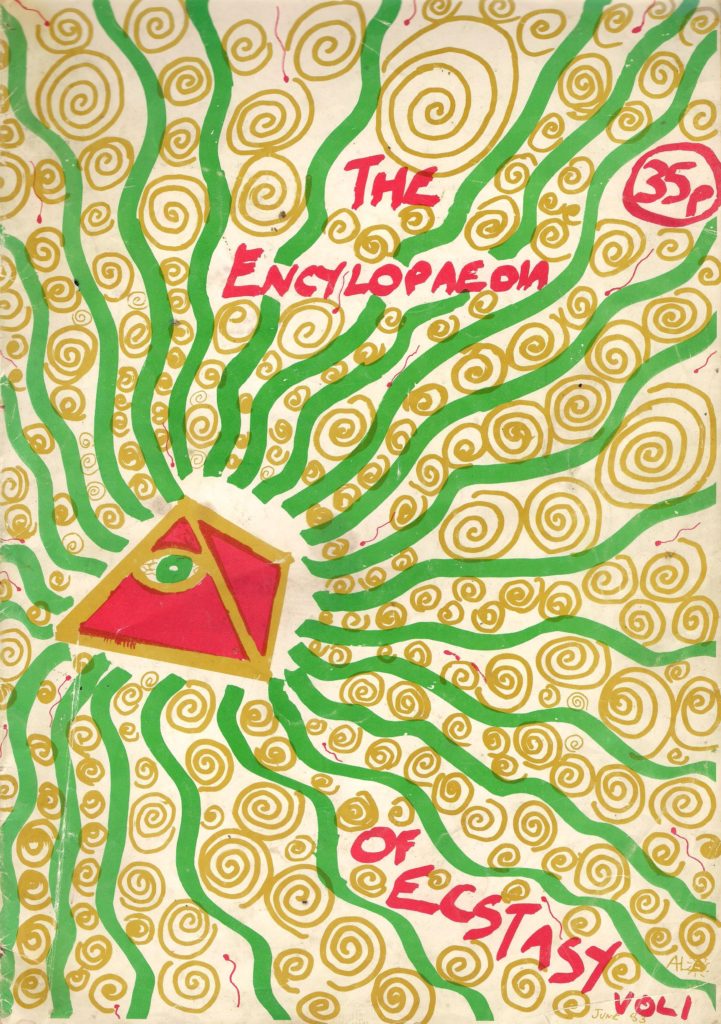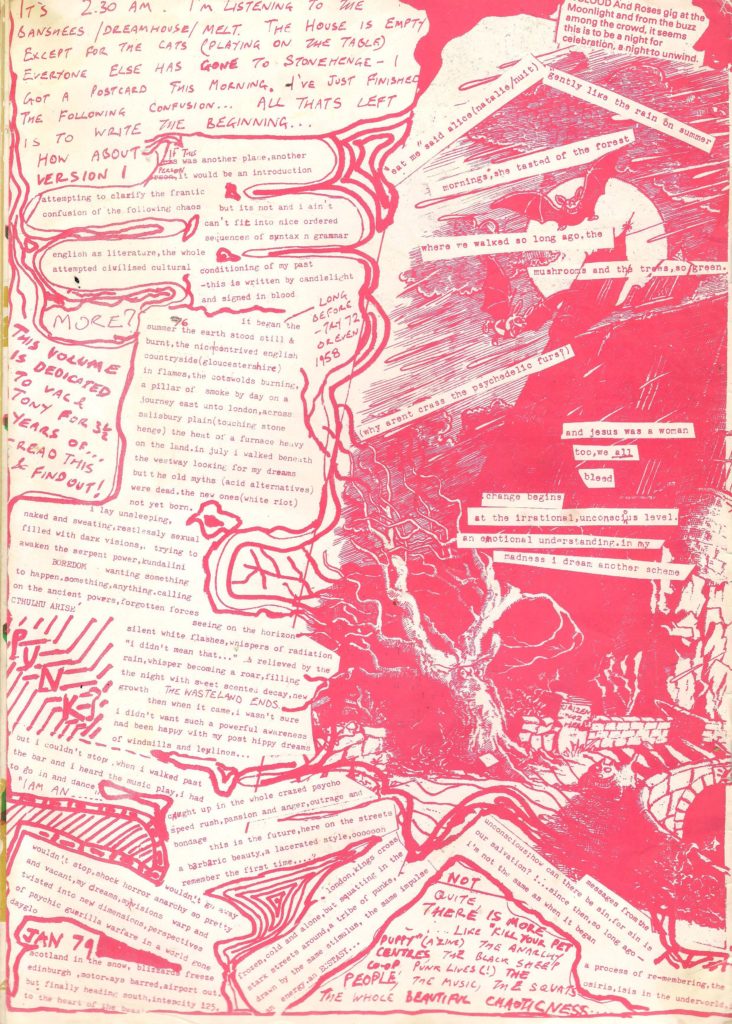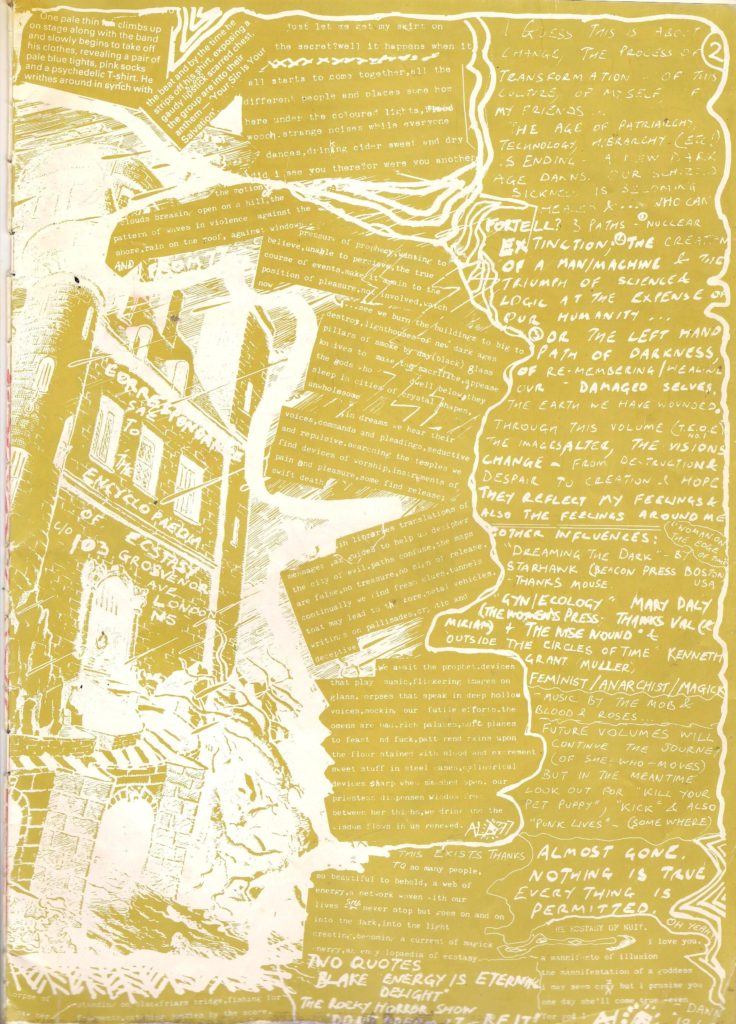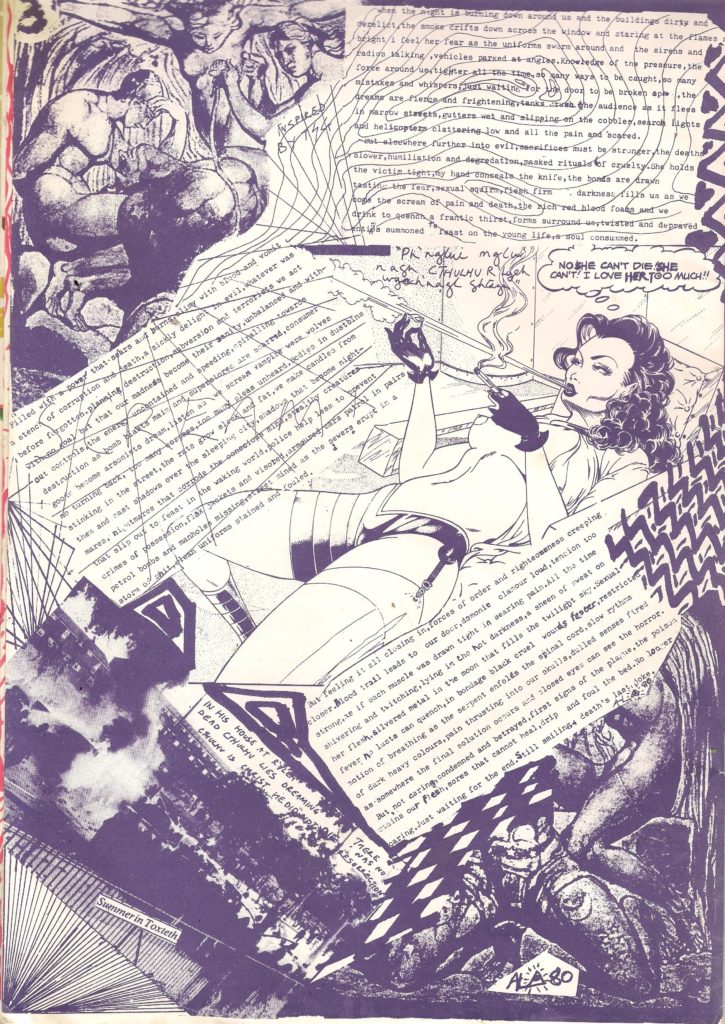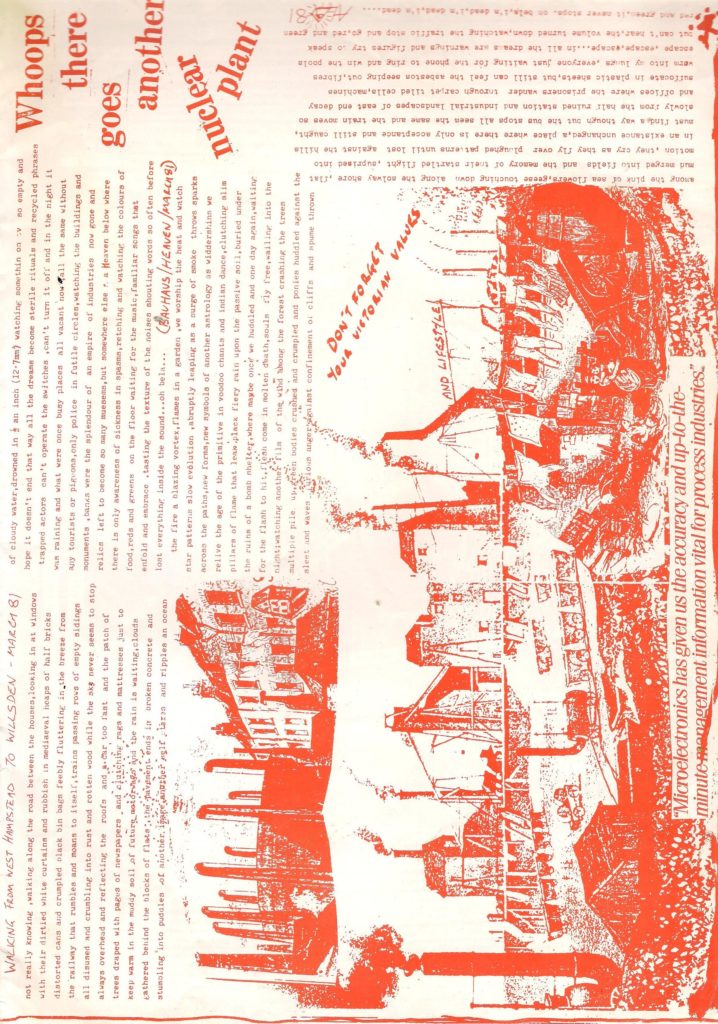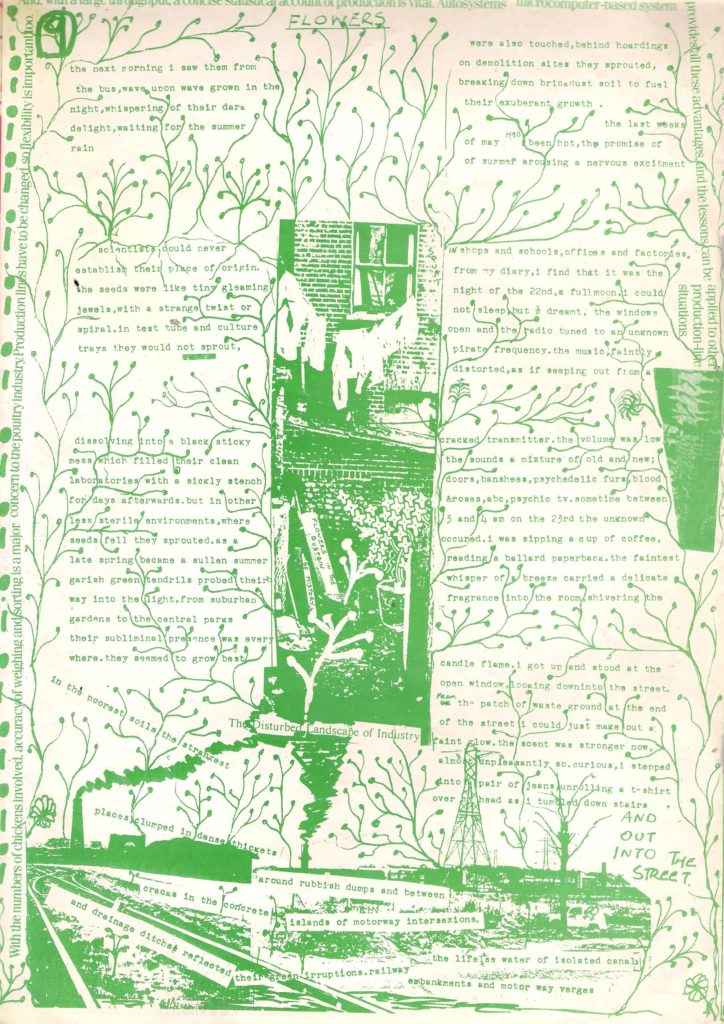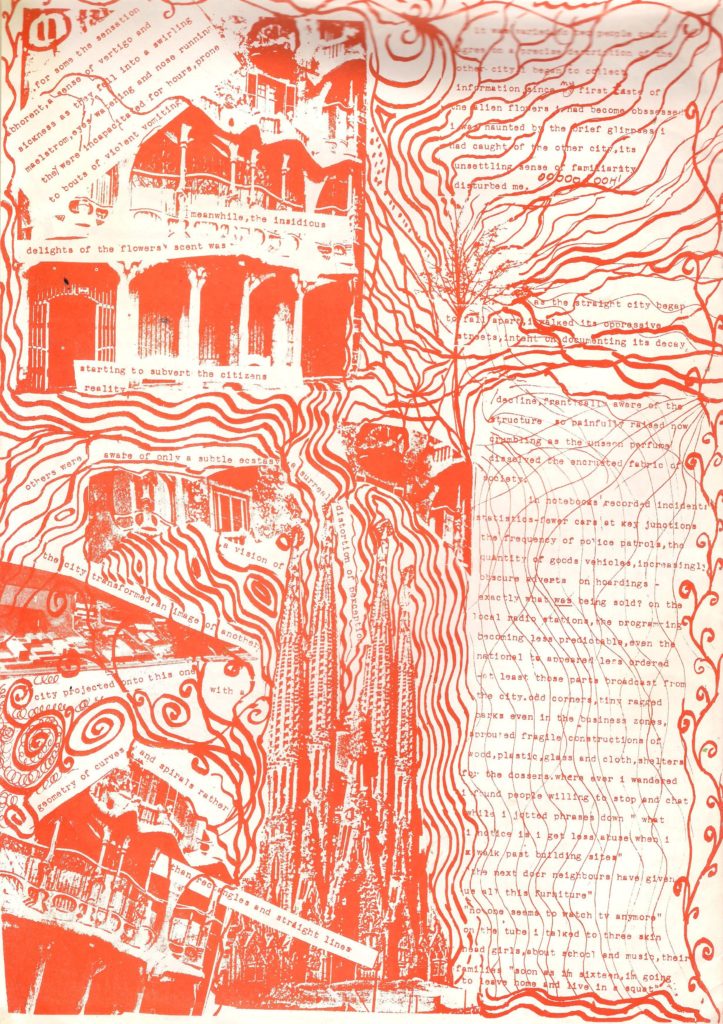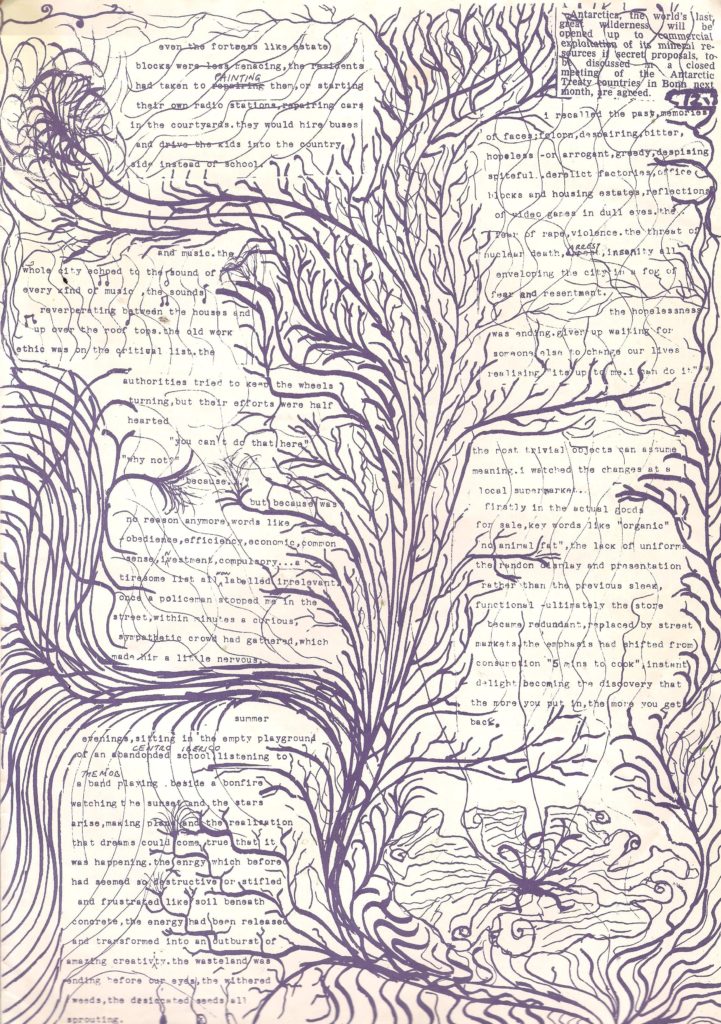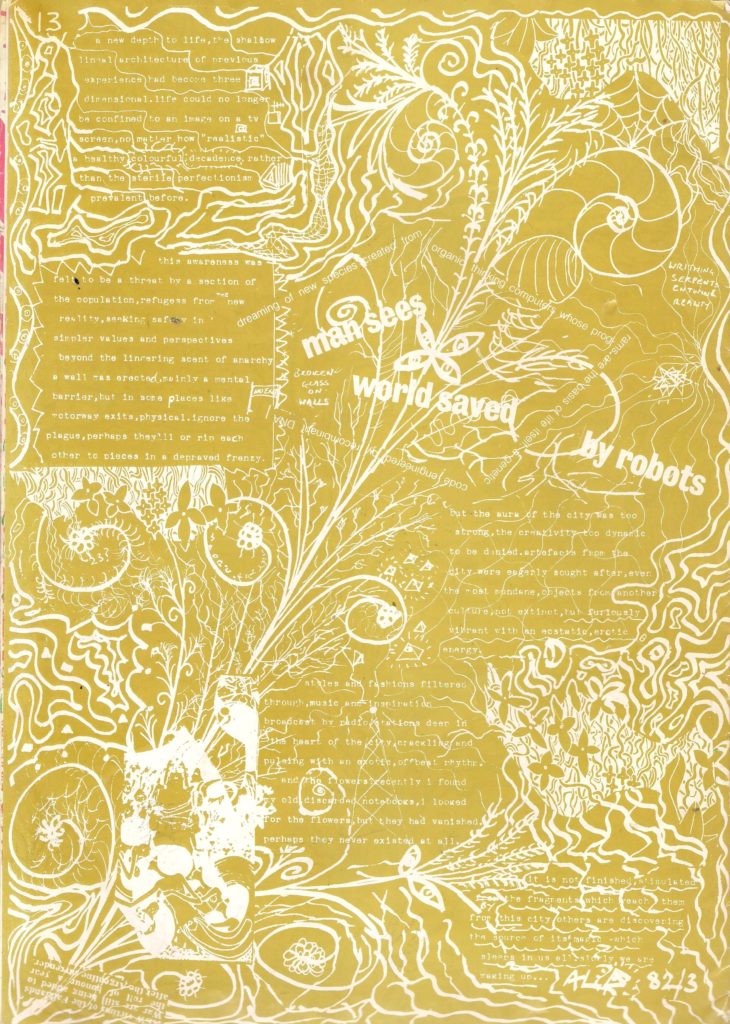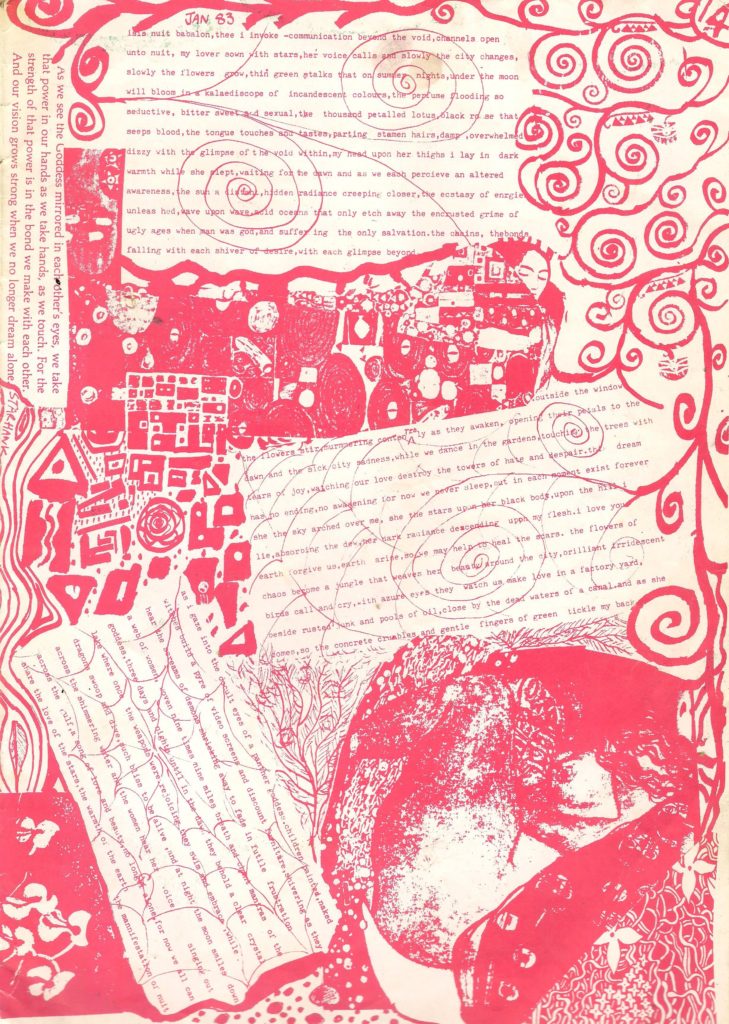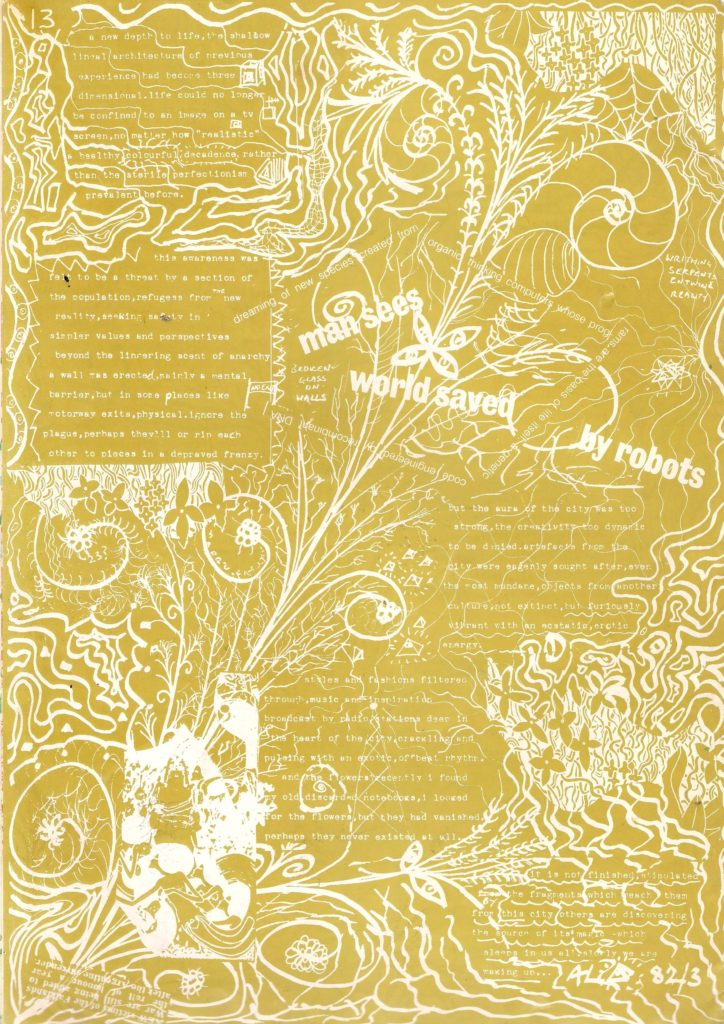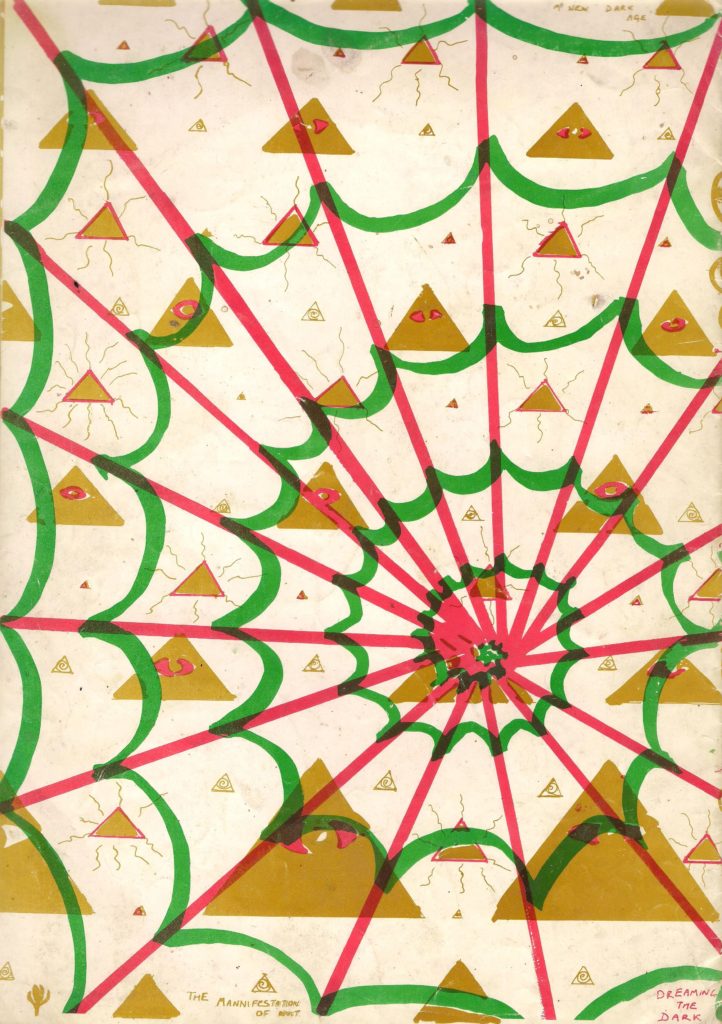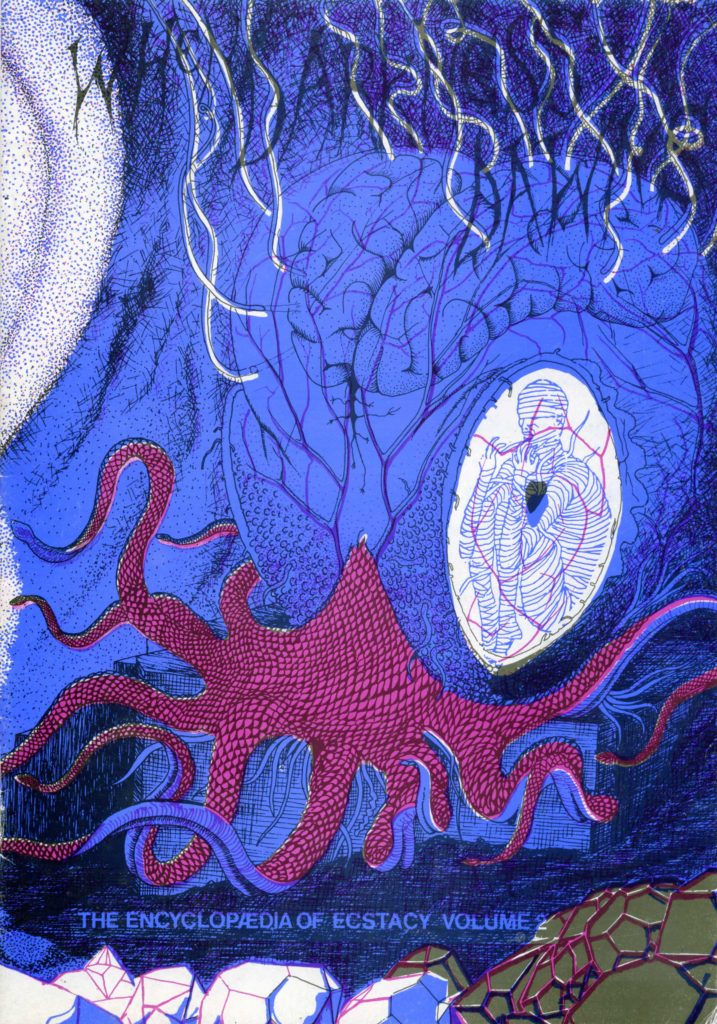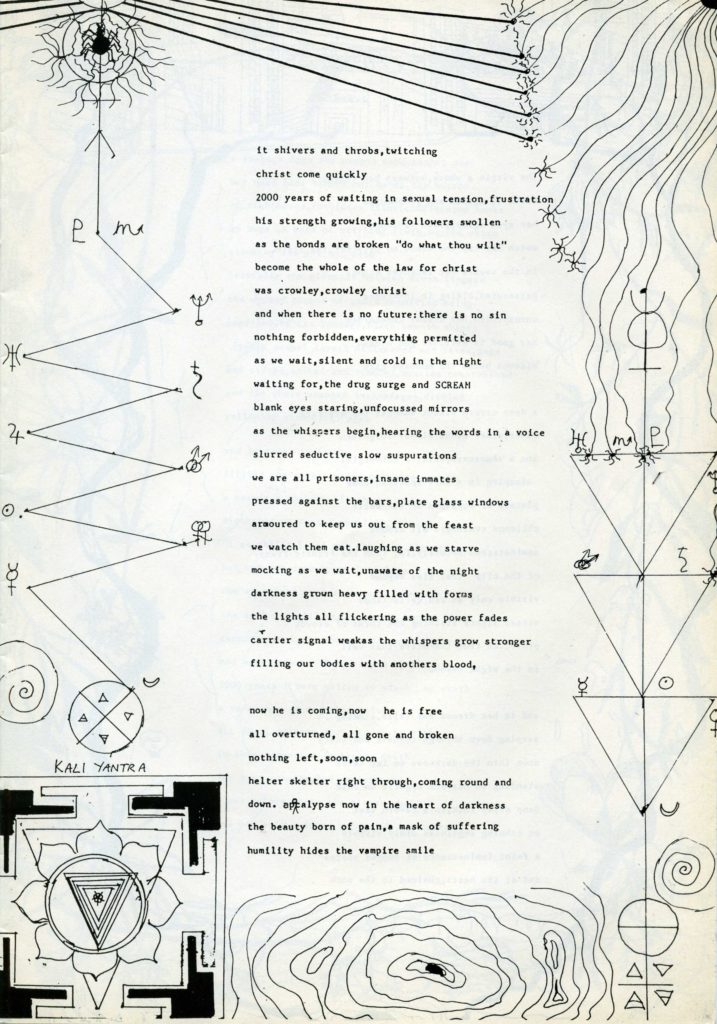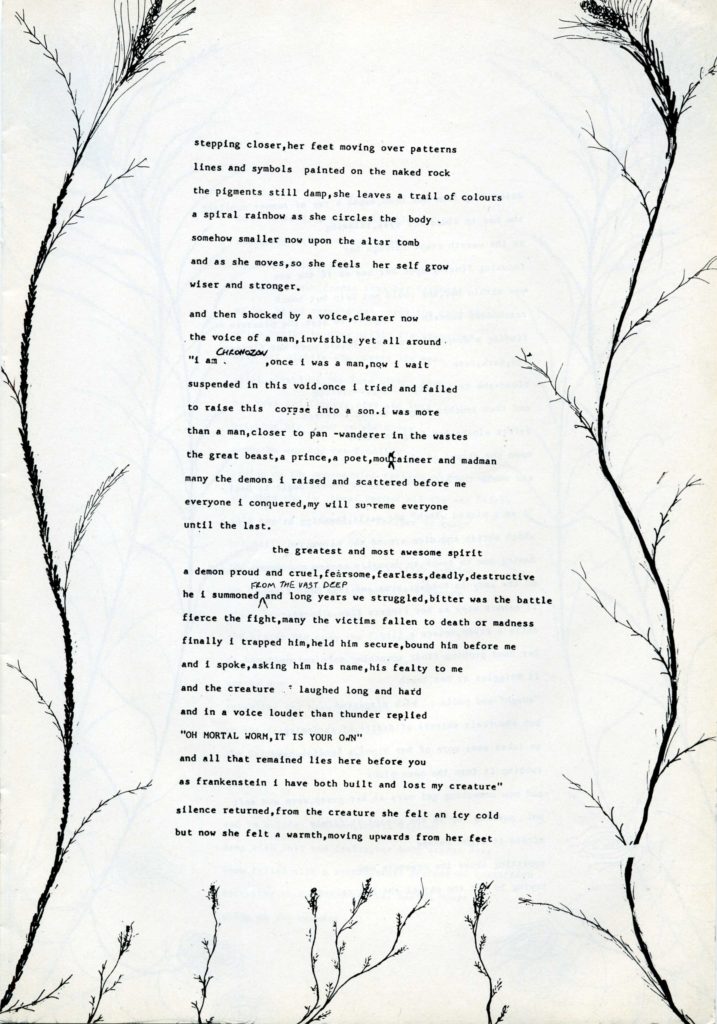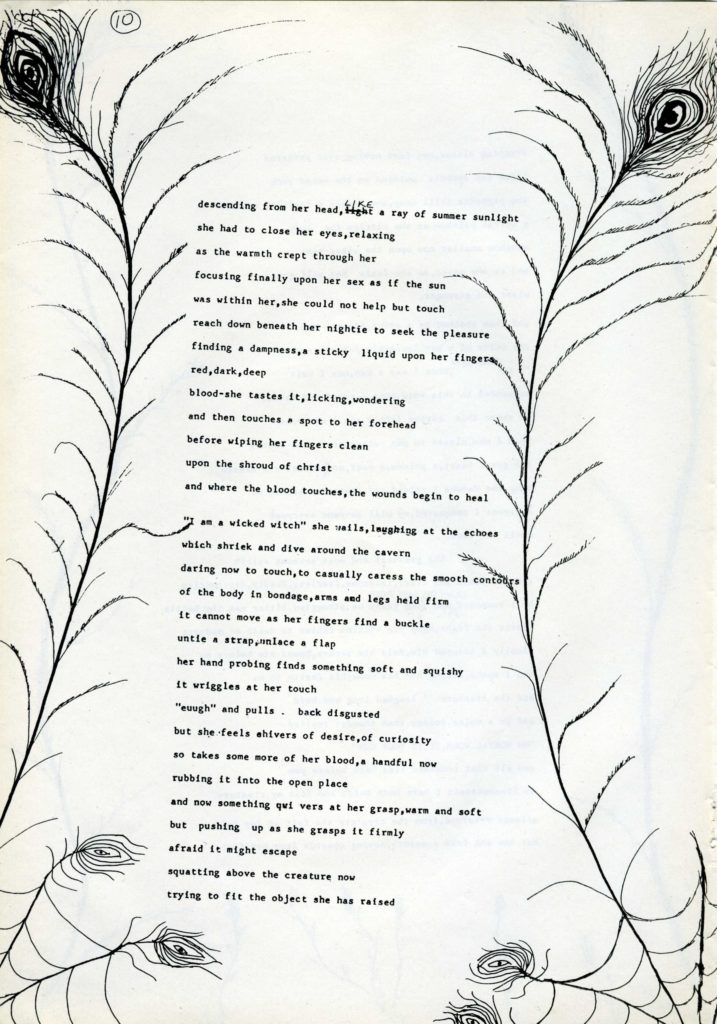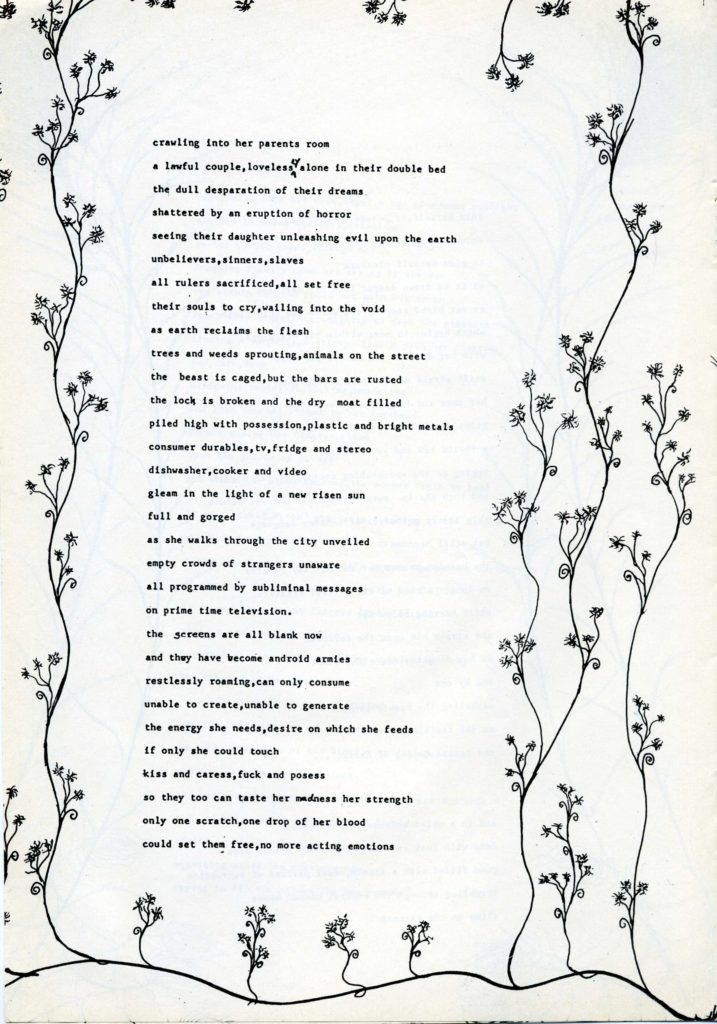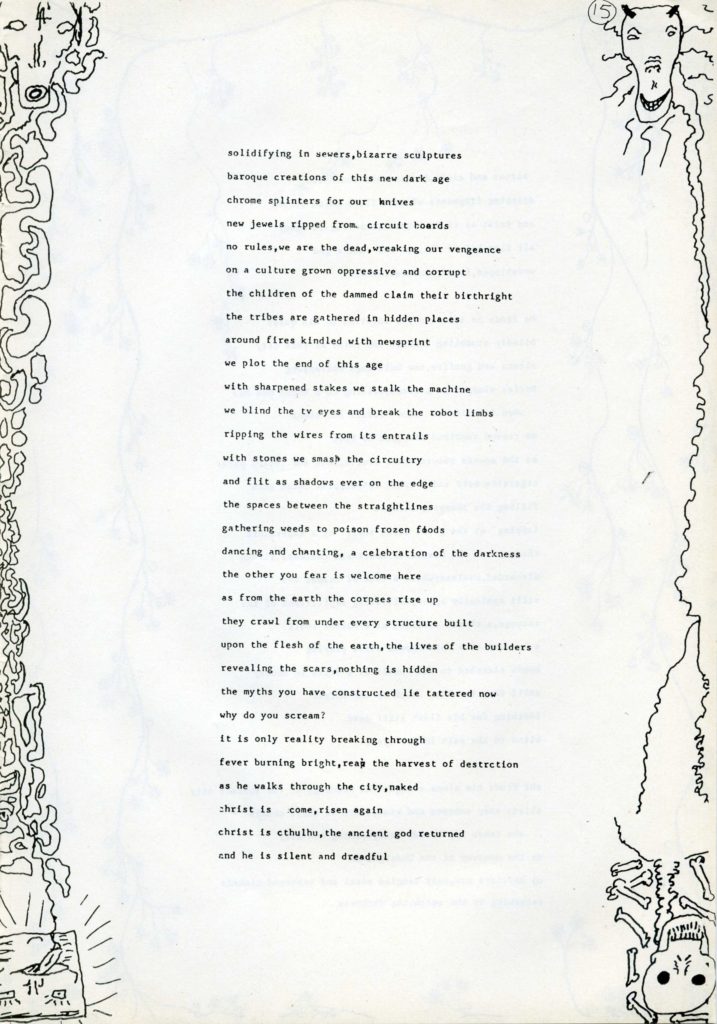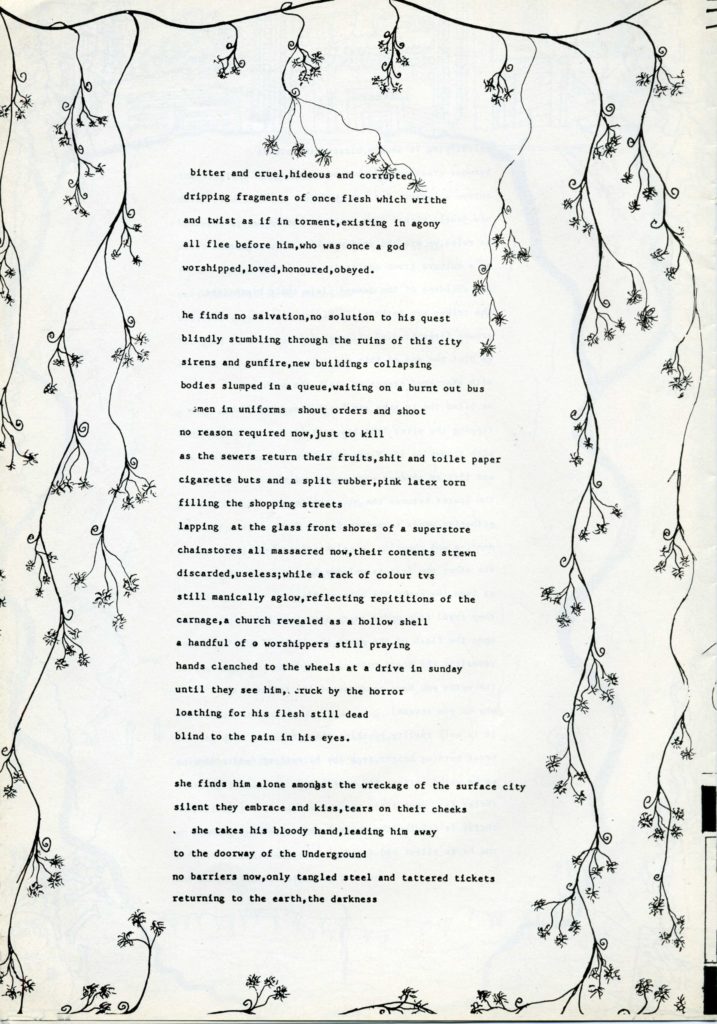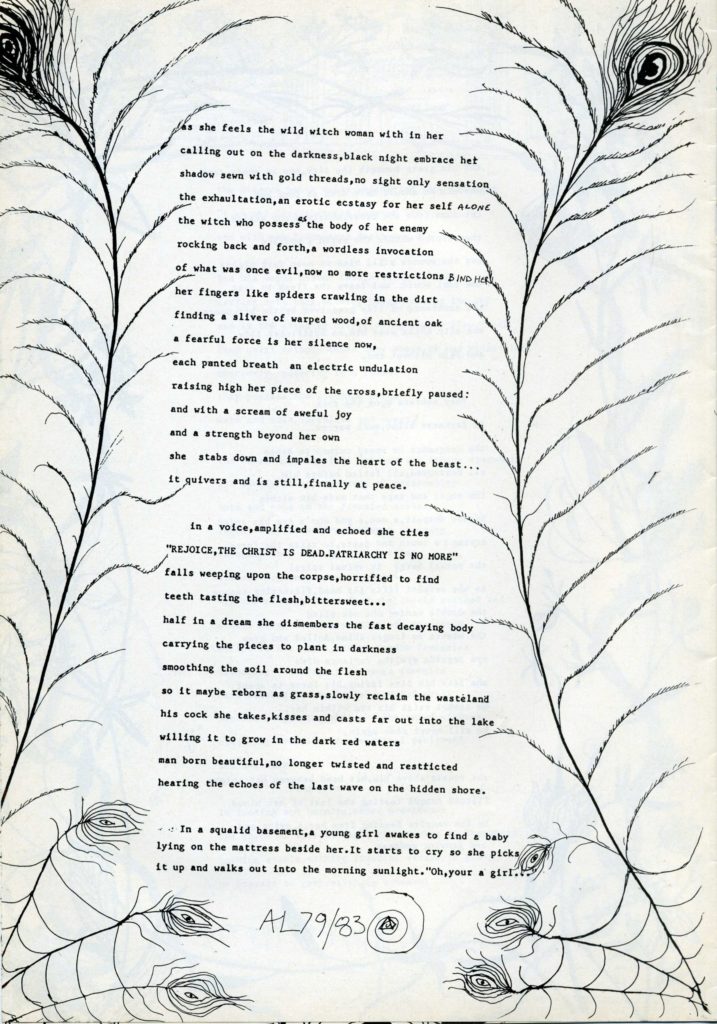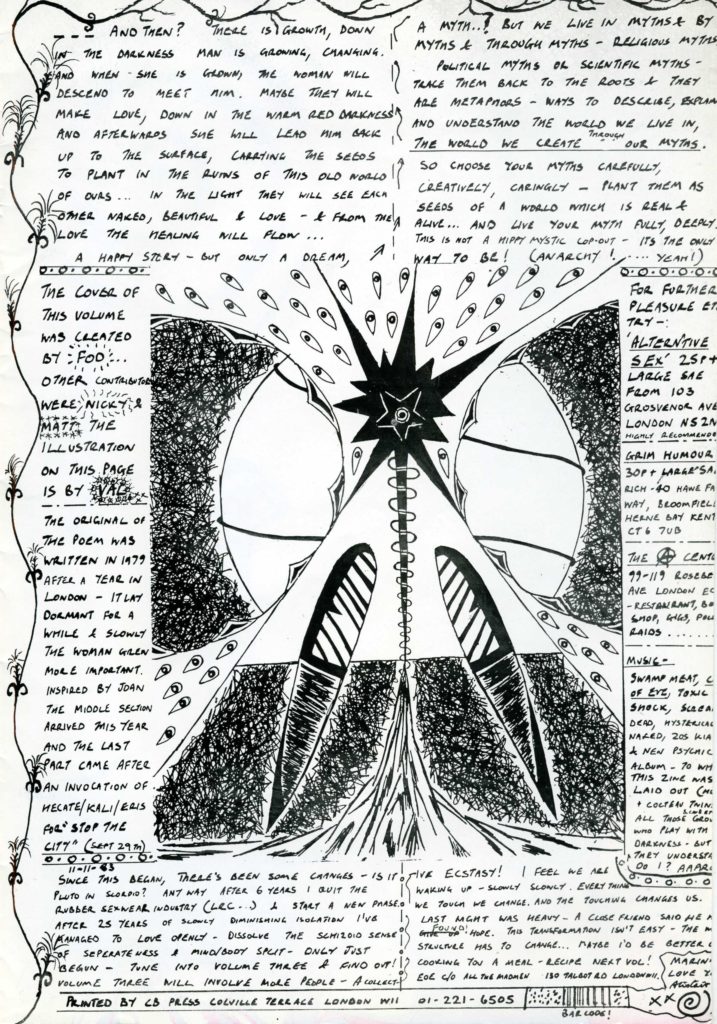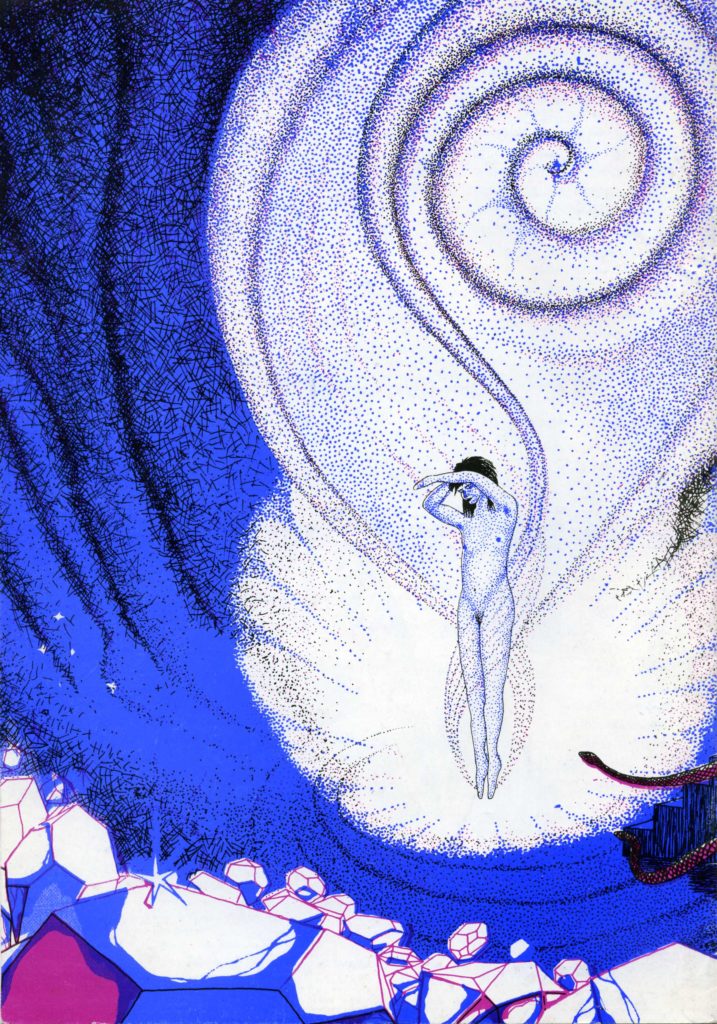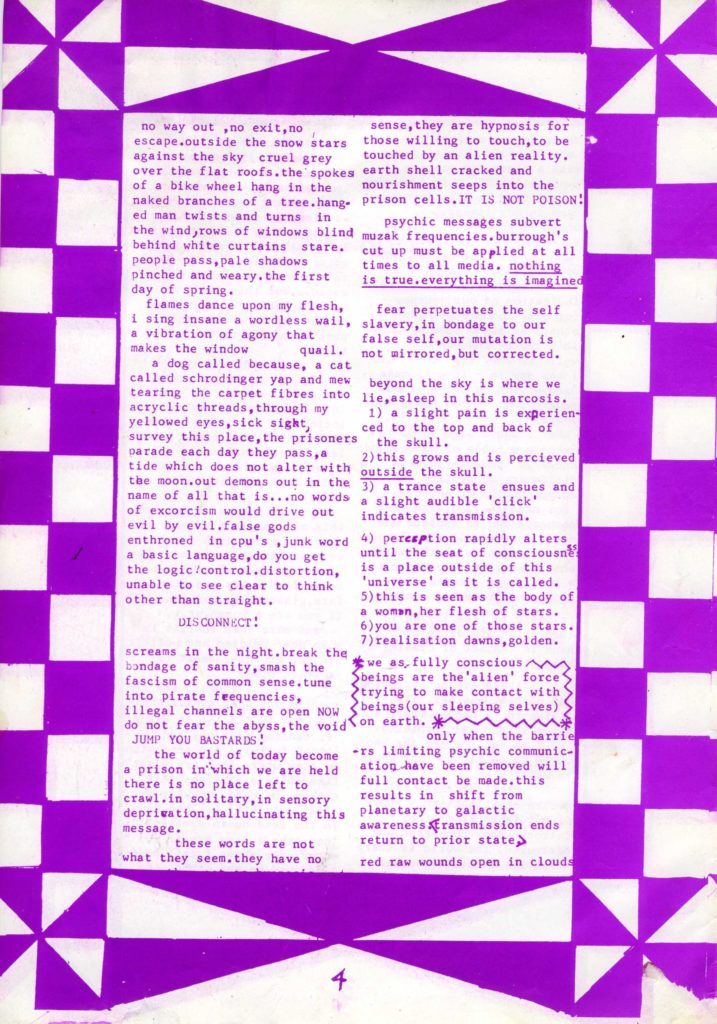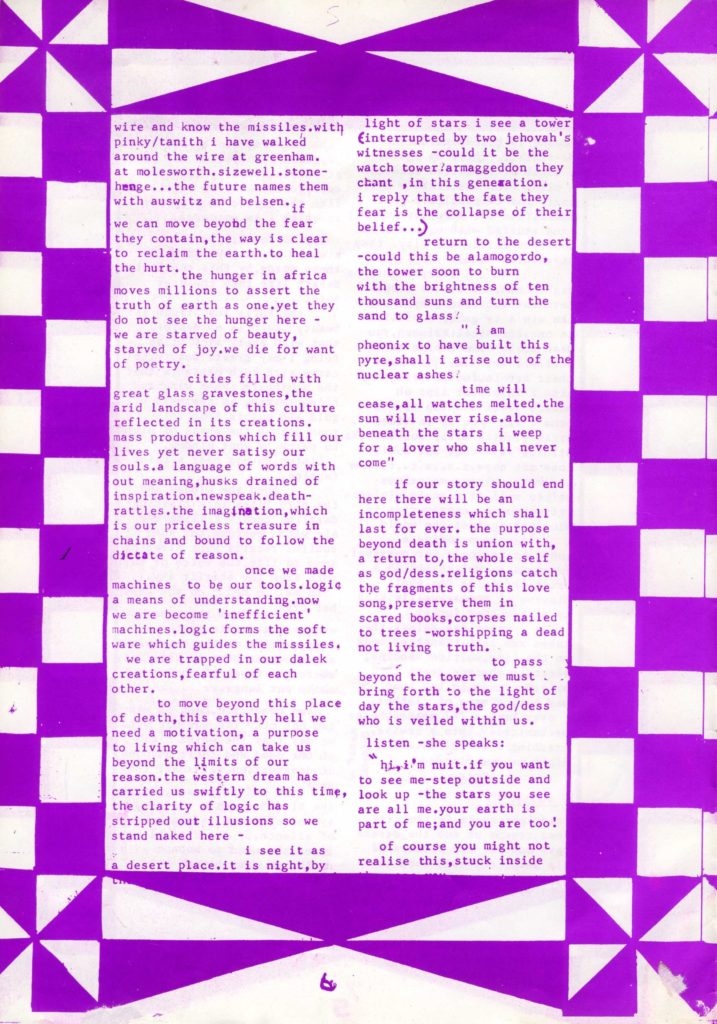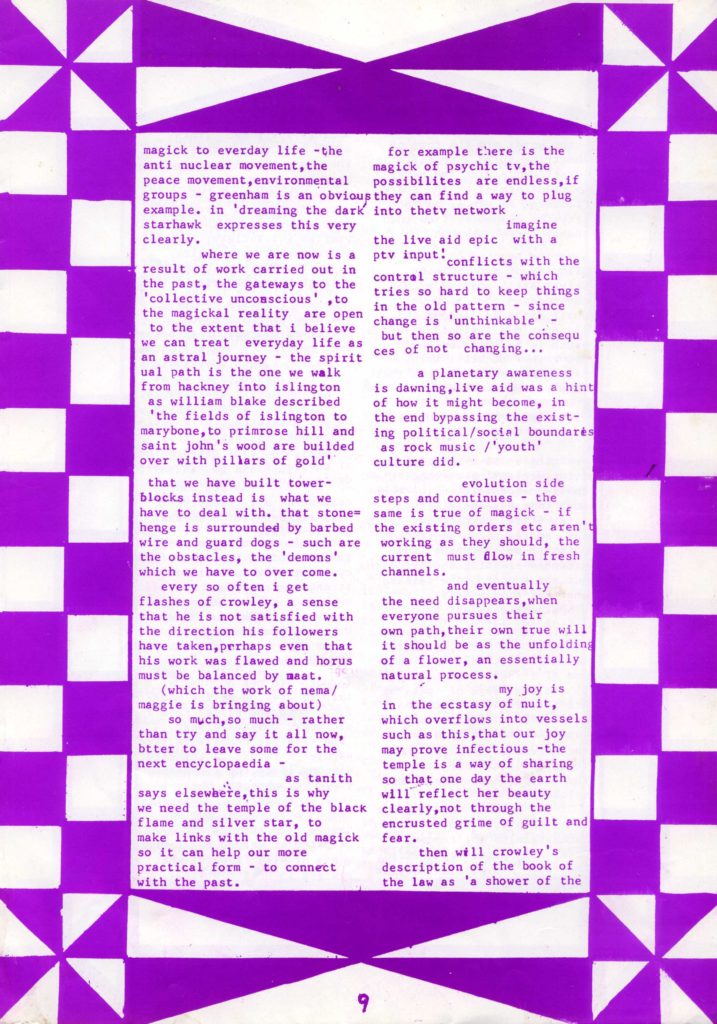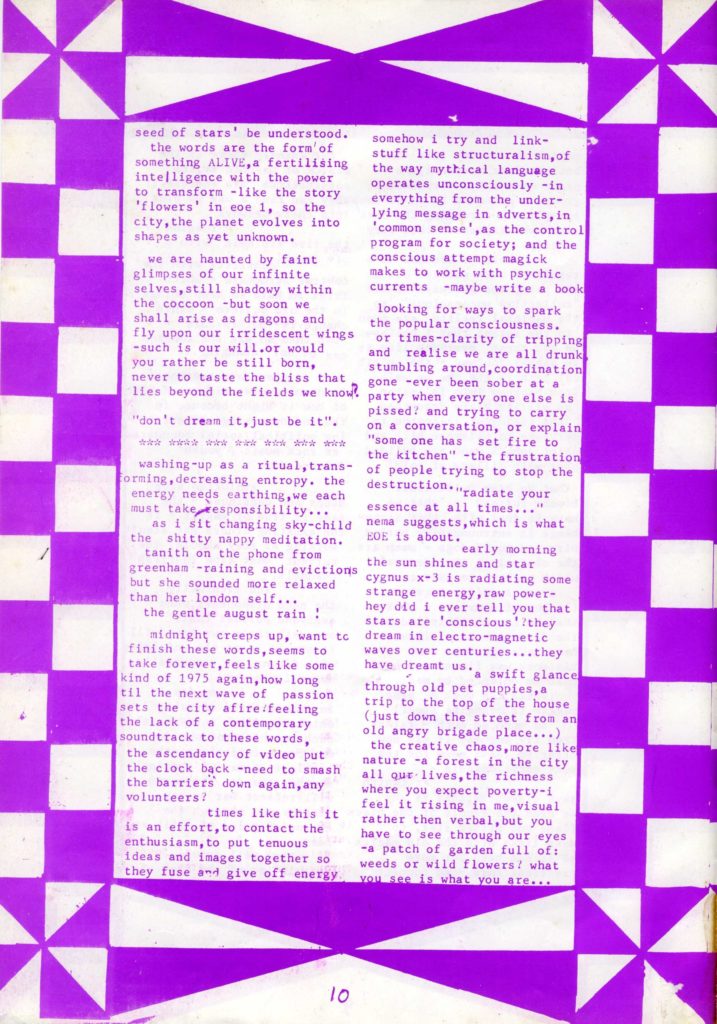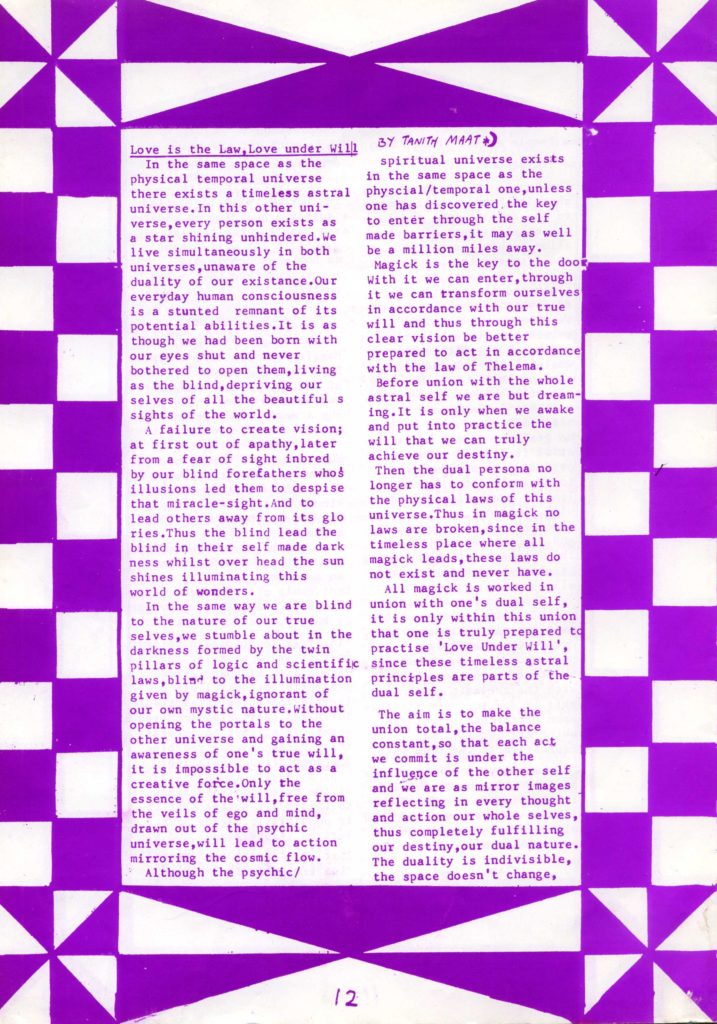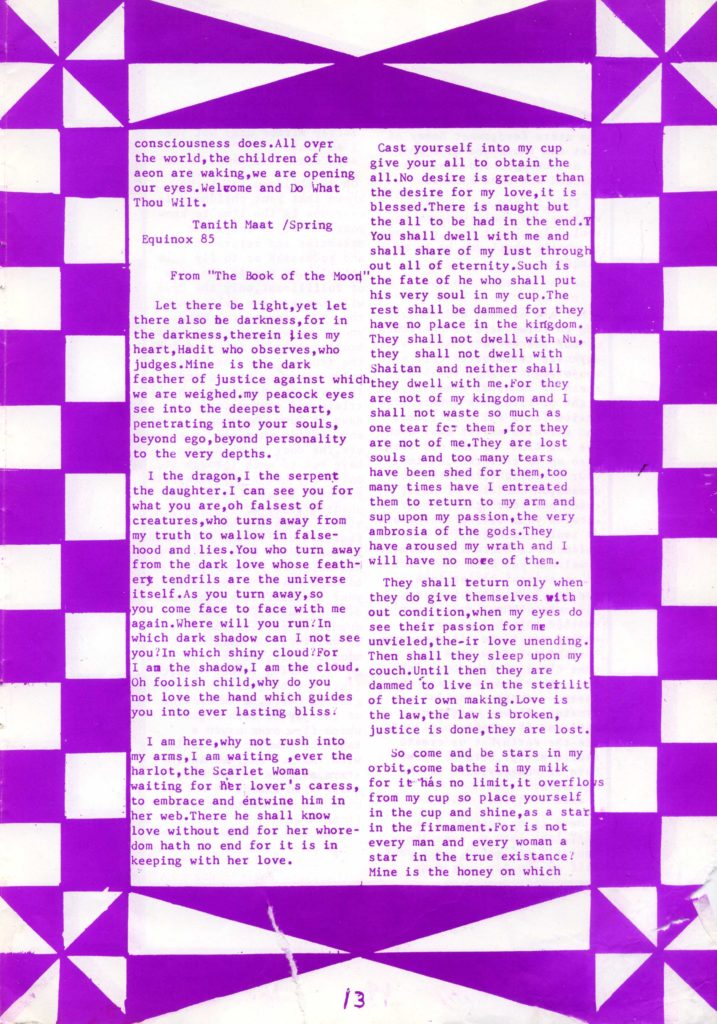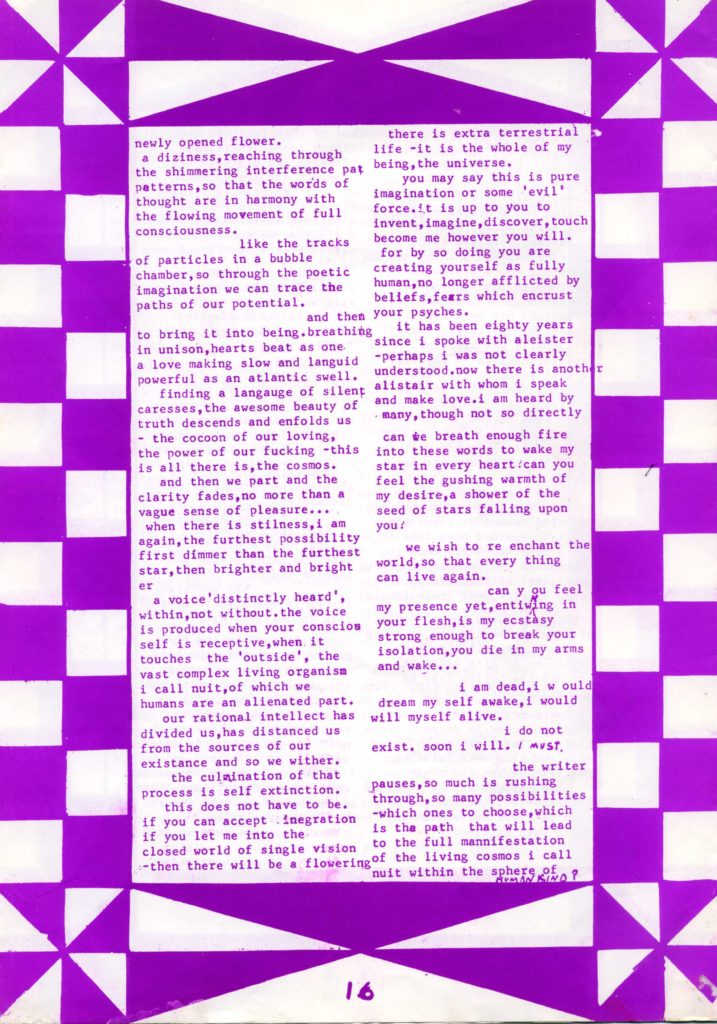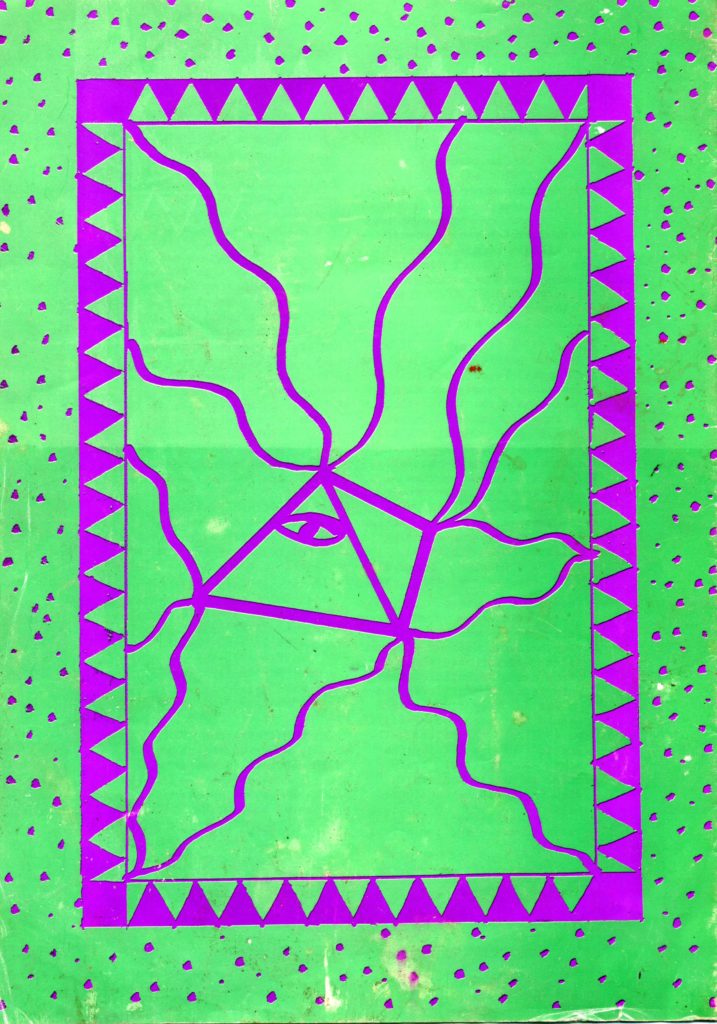 In 1983 Kill Your Pet Puppy house mates: Nikki and Val along with others including Angie, Mouse and Debbie contributed to the Alternative Sex fanzine, which run for one issue only.
This is a very rare and largely unknown fanzine, but an important fanzine, coming from a strictly feminist position.
Along with the better known Kill Your Pet Puppy and Excyclopeadia Of Ecstacy, Alternative Sex was created in the same Black Sheep co-op property at Grosvener Avenue, Islington.