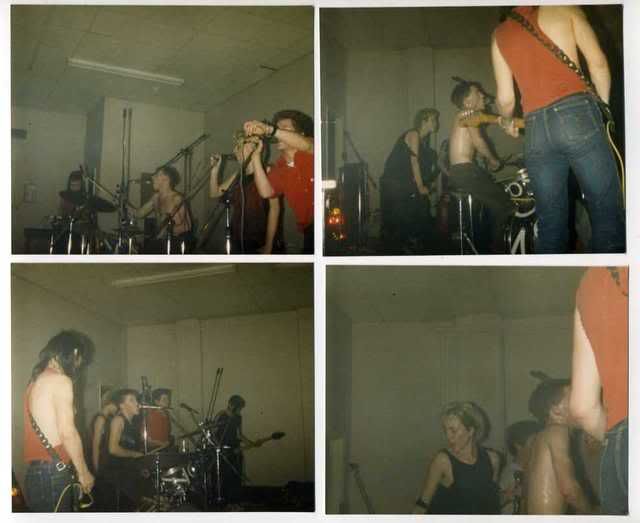 Some Of Shelly's Hang Ups / God Has Gone Wrong Again / Corialanus / Chevy Chase / Blow The Man Down / Bind The Kings In Chains / Bricklayers Arms / The Rookery / Caligula / The Mermaid / John O Gaunt / Emmanuel / Probably Going To Rain / Smoke From Cromwells Time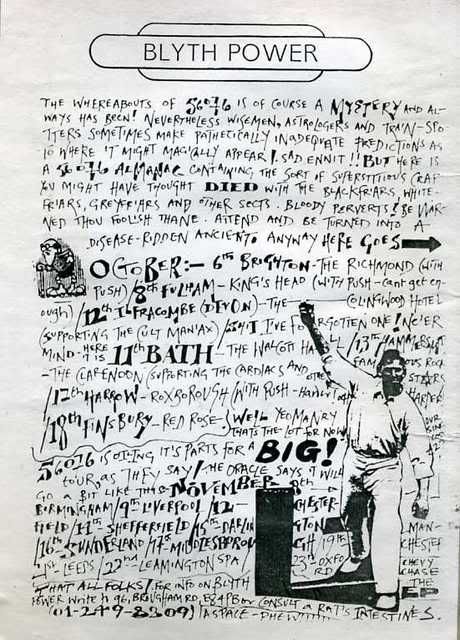 Sorry got into the 1985 Blyth Power spirit, so here is another post, the second in a matter of days, featuring said band. This time a mixing desk tape of a gig set in the Labour Club (Red Rose), halfway along Seven Sisters Road, Finsbury Park.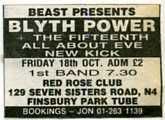 A Jon 'Fat' Beast night, big bellied and bearded sound engineer for The Red Rose Club, The Crown And Castle in Dalston, Chats Palace in Homerton.
Went onto do the sound at the Three Crowns (now a Tapas Bar) in Stoke Newington, The White Horse in Brixton and most famously 'The Timebox' nights at The Bull And Gate in Kentish Town. Even more famously he promoted and engineered Carter The Unstoppable Sex Machine gigs in these venues and became their extra member world wide when the band became more popular. More than likely still engineering them if that band are still performing around the world.
This gig on a wet night in Finsbury Park was another blast of metaphorical sunshine on an otherwise dreary day, even though I am pretty sure All About Eve did not perform as advertised.
Use the search function for more Blyth Power.