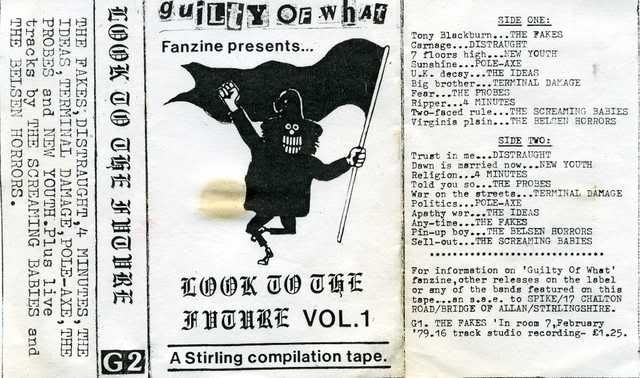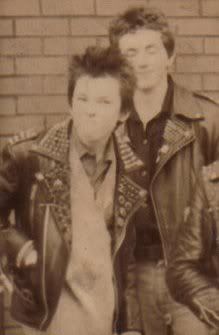 From Chris Low's big box of goodies, this cassette sold at gigs and with the help of Chris's own fanzine entitled 'Guilty Of What' has a track listing of sorts on the cover but the tracks on the tape do not follow the listing even a little bit.
Perhaps Chris could write out a track listing that I could cut and paste onto this post at some point. Also any information on these bands would be great, some great band names on this tape, Pole Axe, Screaming Babies and The Belson Horrors being three of them…
Chris is the young 'un on the left of the photo which was probably taken around the time of this cassette being released. He drummed for Distraught, a band that are featured on this tape somewhere. Out of Distraught came Political Asylum who are featured on this site somewhere if you care to search.