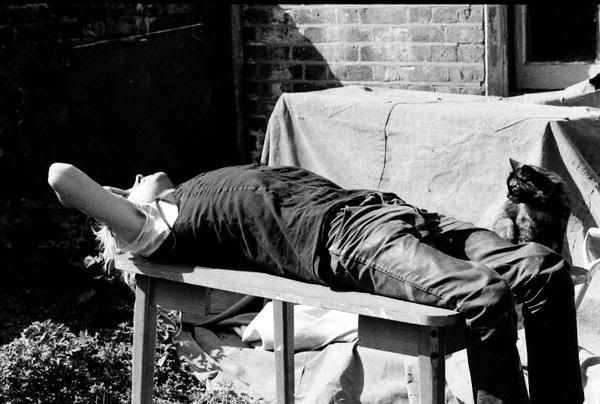 As a younger man from 1979 – 1984, Al was involved in writing for Kill Your Pet Puppy fanzine and contributing to several music papers and magazines. He was also involved in the Autonomy Centre in Wapping, the Centro Iberico in Harrow Road and managing the All The Madmen Record label. Added to all this he edited his own magazine 'Encyclopaedia Of Ecstacy'. He was also involved in the Black Sheep Housing Co-Op, finding homes for renovation and rehabiting by members of the Co-Op, including several puppies and their friends.
Nowadays though Al is up in Scotland writing (again) for Kill Your Pet Puppy (online) and his own personal blog Green Galloway and getting involved in green politics and so forth.
Al also has a rather obsessive interest in eighteenth century Scottish history of which he writes rather a lot about!
Al's birthday gives me an opportunity to upload the second (and best) Pink Floyd 7″ from 1967 which I have tried to think of a reason for putting up sometime since this site was thought about…great stuff on both sides.
Happy Birthday to Al, hope you enjoy the day way up in Dumfries.