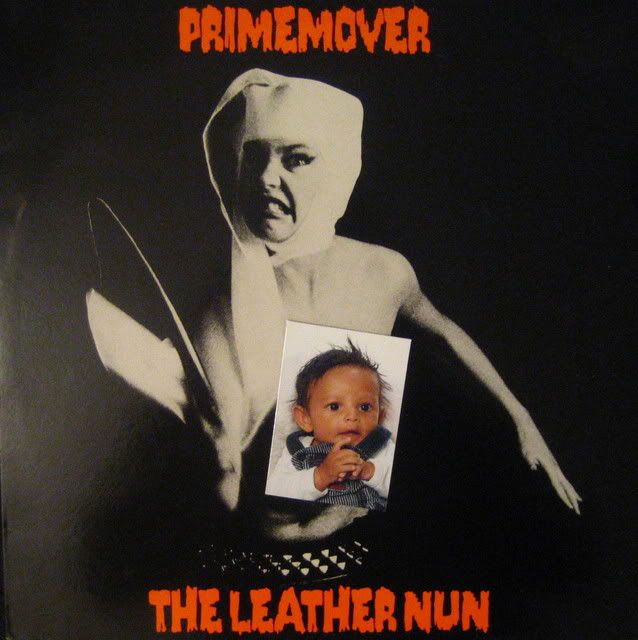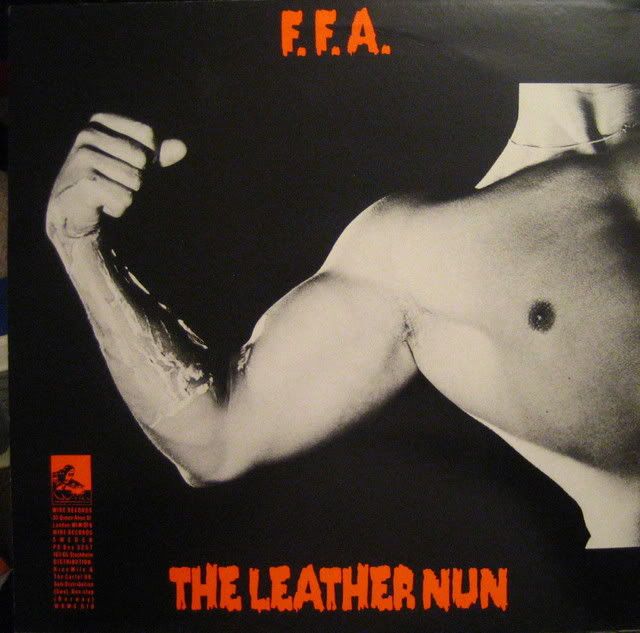 Tough second single by The Leather Nun, originally released on 7″ in 1981, this 12″ re-release was unleased in the UK in 1986.
This 12″ sleeve is deemed too offensive by my picture upload hostsite when I originally placed the sleeve onto the post, so I have doctored it somewhat with a picture of my little boy over the offending thingys.
Primemover is a serious monster track, one that demands that the volume goes up bastard loud, words can not express how fine this track is…F.F.A is the bands homage to hardcore kinky sex, the band in an almost disco with guitars vibe. Never tried F.F. myself, don't think I ever will either thank you very much…
The first Leather Nun 12″ is on this site somewhere if you use the search function to find it.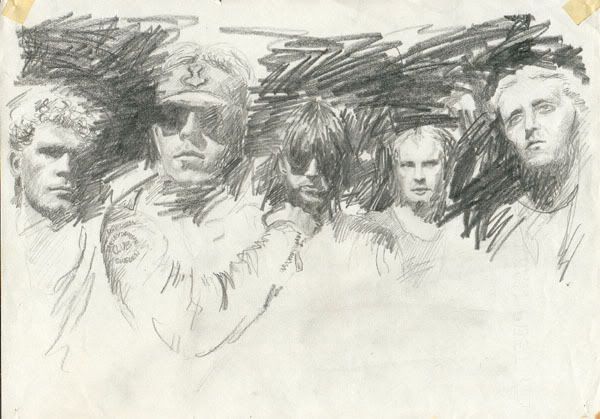 Leather Nun once shocked an audience by showing a porno movie at a concert. While Sweden is often seen as the country that spawned disco queens ABBA, Leather Nun are its bastard sons. Careening from garage rock to goth and industrial, Leather Nun became cult heroes in their native land. Naming themselves after a London stripper, Leather Nun was formed in Goteborg, Sweden, in 1979 by Jonas Almqvist (vocals), Bengt "Aron" Aronsson (guitar), Freddie Wadling (bass), and Gert Claesson (drums). Inspired by both Throbbing Gristle and Lou Reed (Almqvist's half-spoken, half-sung vocals were obviously patterned after Reed's), Leather Nun recorded their debut EP, Slow Death, in 1979. Wadling left Leather Nun in 1982 and joined Blue for Two. A handful of singles followed including the massive Stooges like Primemover, before Leather Nun released their first LP, Alive, in 1985. The group's imported singles found their way onto U.S. college radio stations, earning substantial airplay with "Pink House," a deadpan parody of John Mellencamp's "Pink Houses." Leather Nun's American audience eventually eclipsed their small following in Sweden as they never took off at home. In 1988, Leather Nun were reviewed in Rolling Stone magazine, rare mainstream media coverage for the band.