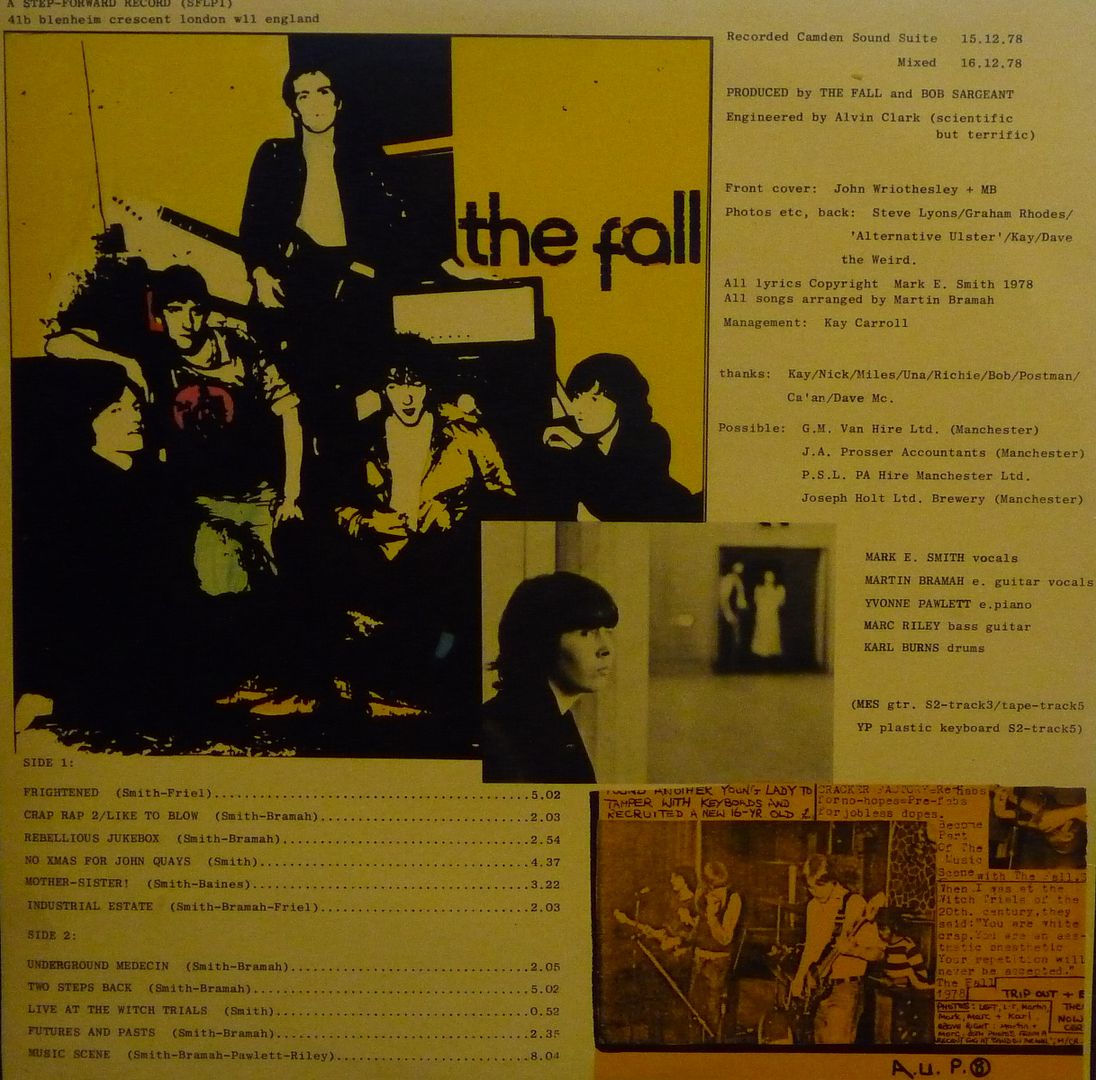 Frightened / Crap Rap 2 / Like To Blow / Rebellious Jukebox / No Xmas For John Quays / Mother Sister / Industrial Estate
Underground Medecin / Two Steps Back  / Live At The Witch Trails / Futures And Pasts / Music Scene
My second favorite Fall LP (after 'Grotesque After The Gramme') is the immensely fine debut LP 'Witch Trails' which placed the band solidly into a fair few hearts and minds belonging to the generation that were lucky enough to listen in to the nightly late night John Peel Radio One show. A disjointed sound added with the strange lyrics of Mark E Smith sculptured The Fall more in the shape of Captain Beefheart's Magic Band or Pere Ubu than their contemporaries in the Manchester (or indeed any cities) punk scene, most of which tended to sound a little more pedestrian. One of the most interesting bands of the era who were still putting out interesting work a decade after this debut LP was released.
Text below ripped from the Wikki.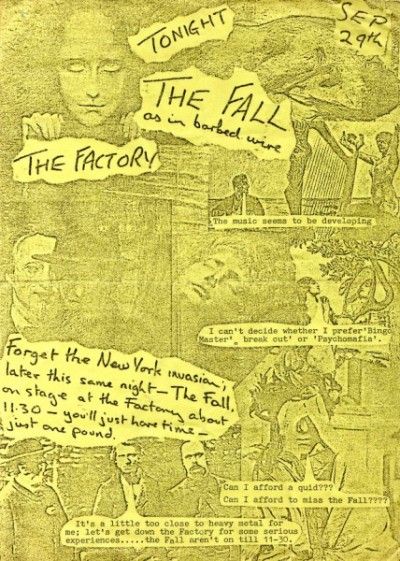 'Live at the Witch Trials' is the debut album by The Fall, first released in March 1979. It is not, despite its title, a live album, but was recorded in the studio in one day and mixed by producer Bob Sargeant the next. Bassist Marc Riley stated that the group had been booked into the studio for a week but Mark E. Smith had fallen ill, leading to the cancellation of the first three days. No singles were taken from the album, a practice that would be commonplace for the group until 1986.
Some songs dated from earlier incarnations of the group with both Tony Friel and Una Baines featuring on the writing credits.The album was given a generally positive reception, with Record Mirror in particular giving it a full five stars and describing the album as "a rugged, concerned, attuned, rebellious jukebox". Melody Maker was less impressed, being especially negative about the group's then-rhythm section of Marc Riley and Karl Burns. In the event, by the time the album was released, Burns had already left the band and guitarist Martin Bramah also quit shortly afterwards to form Blue Orchids, leaving Mark E. Smith as the sole remaining founder member.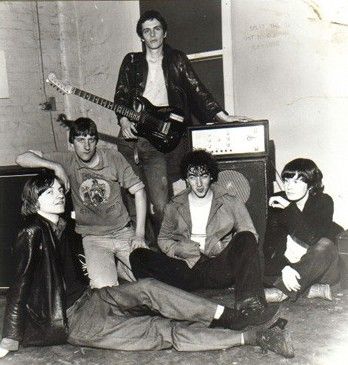 RECORD MIRROR, March 31, 1979
In which The Fall are pressured into recording the record in a single day, said record smacking of raw urgency, presenting the 'consumer' with a 'then' as opposed to 'now' reflection of The Fall.
The Fall's erratic complacency at the recent Nashville gig worried and angered me: if they have the ability to move on, side-stepping that dour, dire formularisation syndrome, capitalising on the excellence of this vinyl statement, the future will be optimistic.
People acquainted with them will not be bemused, startled or surprised by this record; they will, instead, accept and love it. 'Witch Trials' is not brilliant, revolutionary, activist, radical. It is complete and representative, and good.
The Fall are captured and perceived as a band with identity, stroppily, successfully, garnishing their bumbling threads, keyboards / bass / drums / guitar / Mark Smith's sarcastic, caustic, sour voice… and hammering them into a logical patterned whole; it sometimes comes over as rehearsed incompetence… but is more often stylised, electric, invigorating, appealing rock music. When, as on, "No Xmas for John Quays", the music sounds totally out on a limb, ultimately sliding apart at the seams, Mark Smith comically intones an off-key harmony and the whole band skirt joyously back in to tie up proceedings.
Mark Smith on stage is a tortured, pained, screwed-up, angry voice, occasionally exhibiting a humour-trait, whilst appearing to the cynicist, too miserable and venomous to be believable. Their insight, level headed commitment and nihilistic visions are indisposable, impossible to glibly sneer off and kiss off.
Their sound is a rugged, concerned, attuned, rebellious jukebox sound: Bob Sergeant, the producer, the middle-man, has avoided the obvious temptation to interfere and distort the proceedings. What happens, therefore, is that 'Witch Trials' pinpoints and relays a bands attitude, it's reaction to convention, to expectation, to mainstream.
This is exemplified on the closing "Music Scene', originally scheduled for a 6 minute span: as the band play on (and on) at the close, the engineer bawls intermittent "six minutes' and 'six forty' time checks. And they just keep on going, comically, carelessly, drawing to that inevitable conclusive halt only when they're damn well ready, and after eight minutes.
When Smith sings, "we're part of the music scene" it becomes clear how much the band hate and reject that ironic inevitability.
And now that, with this album, The Fall are established as a genuine force, efforts must be made to stay potent and one up in the face of acceptance and slob-inducing praise. Cop out, cop out ?
"We're still one step ahead of you / I still believe in the R and R dream / R and R as primal scream"
Now keep things that way.
+++++ (5 stars = unbeatable)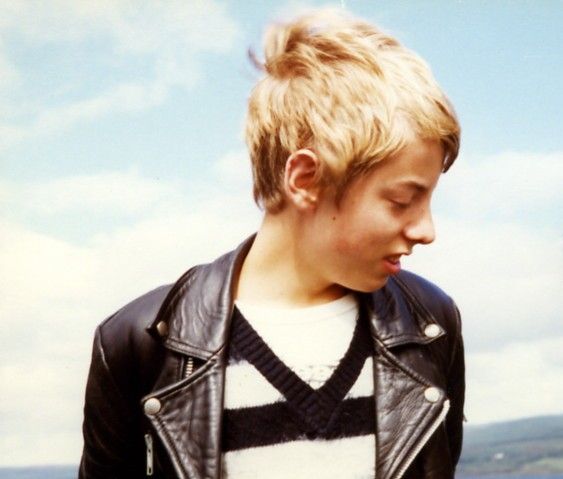 HAPPY BIRTHDAY TO MYSELF, MICKEY 'PENGUIN',  WHOSE FORTY FIFTH BIRTHDAY IT IS TODAY – THE PHOTOGRAPH WAS TAKEN SOMEWHERE I DO NOT RECALL IN 1981 OR POSSIBLY 1980.