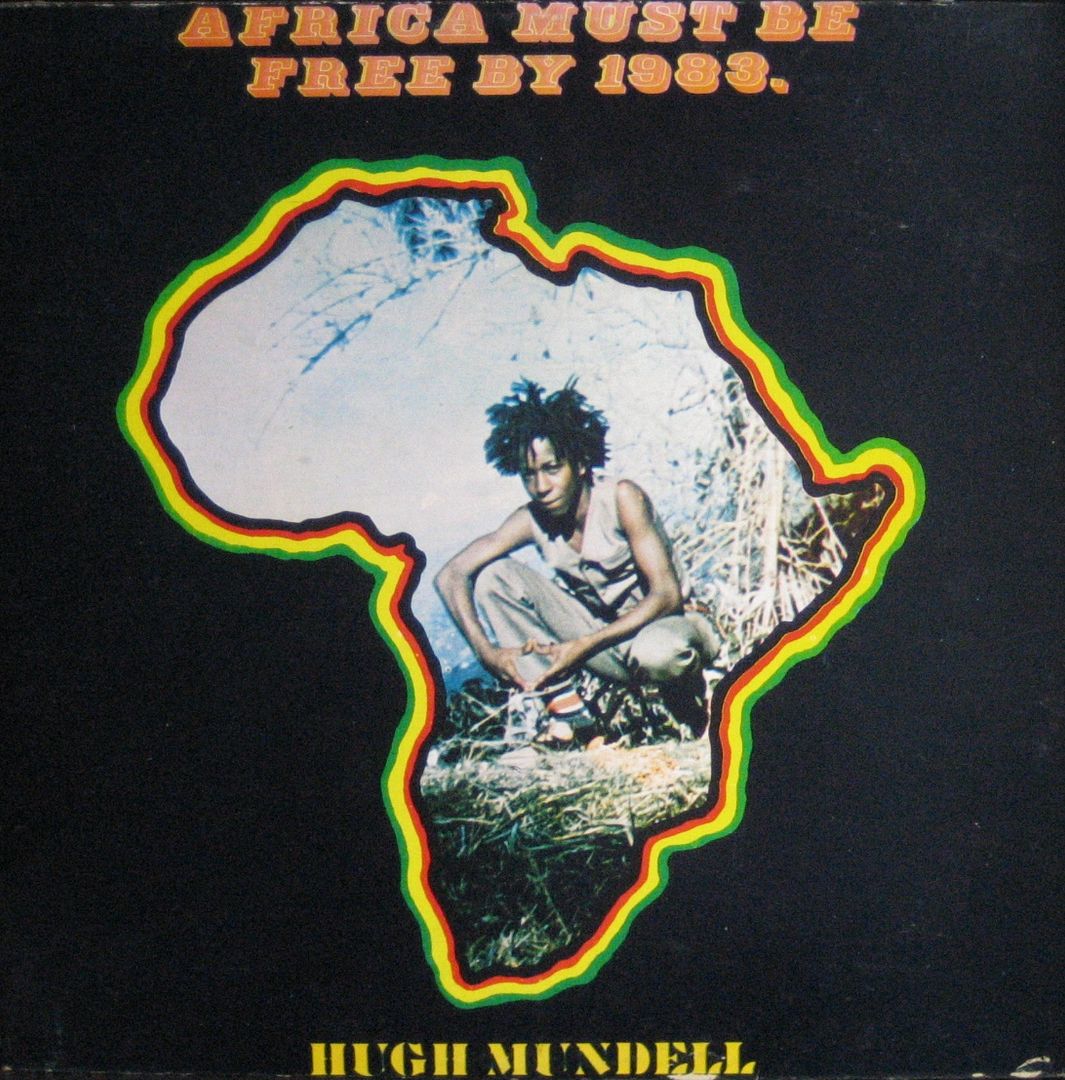 Lets All Unite / My Mind / Africa Must Be Free By 1983 / Why Do Black Men Fuss And Fight
Book Of  Life / Run Revolution A Come / Day Of Judgement / Jah Will Provide / Ital Sip
Uploaded today is the debut LP by the late Hugh Mundell. The LP is a compilation of previous singles that were released in Jamaica between 1976 and 1978. Every track is a killer. The original tracks were recorded with musicians picked by Augustus Pablo at Black Ark, Joe Gibbs, Harry J and Channel One studios  and was released on Augustus Pablo's Message record label in 1978. Five years later in 1983 at the age of twenty one, Hugh Mundell was shot in Kingston and died.
Text below, which is beautifully written and snatched off the tofuhut.blogspot.com site. Thanks in advance to the guy who runs that blog.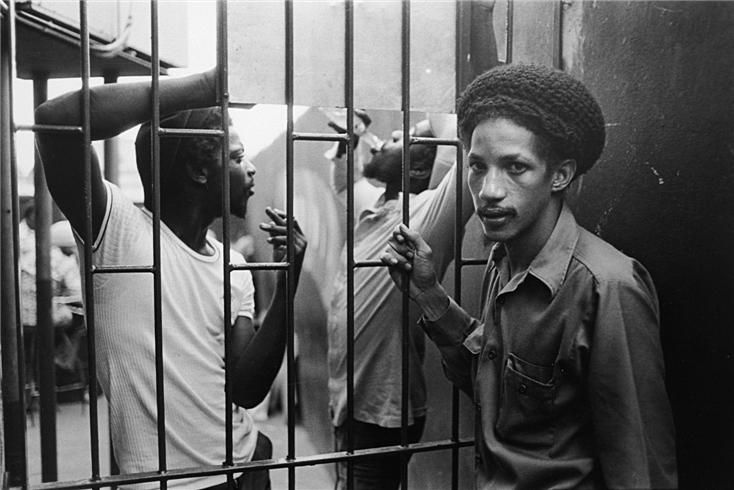 Augustus Pablo at Channel One studio 1976
I am eight, laid out on the floor and reading my father's old Warren Spirit comic magazines. My father listens to music; he's always listening to music. I listen with him while I read. He's been spinning one record quite a bit lately; a reggae disc called "Africa Must Be Free by 1983". It's the first reggae I've ever heard and although the sound of the music is terrifically alien and utterly beyond my experience, it still somehow speaks to me. "Africa Must Be Free" becomes an album that I forever after associate with a childhood sense of comfort, security and happiness.
Back in Jamaica, the artist behind that album, a boy barely 21, sits in a car on the streets of Kingston. A figure approaches him from behind, raises a gun and fires; the boy is shot in the neck. Accounts as to the motive vary; some say that the victim had entered the neighborhood seeking revenge for an earlier burglary; there are those who claim that the boy had sold his assailant a faulty refrigerator and was shot in retaliation for the scam; some argue that it was a dispute over a woman. Whatever the cause, Hugh Mundell, a prodigy who had at the age of twenty created five albums and three children, lay dead.
Hugh Mundell was born in 1962 in East Kingston, to a solidly middle class family; his father was a well-known lawyer. We can only surmise that Alvine Mundell had ample opportunity to discuss politics, law and the sad inequalities that men faced in court with his son; we can only imagine what effect these stories might have had on young Hugh. What we know is that Alvine's job forced him to often move his entire family; one chance landing placed the Mundells nearby to well-known Reggae performer and producer, Boris Gardner. Gardner recognized the young man's potential and schools Hugh and a few of Hugh's friends to reggae music and the nature of the Rasta faith. Eventually, Hugh and his friends access Gardner's studio space and, at the age of thirteen, Mundell records his first single, "Where Is Natty Dread?" with Joe Gibbs.
The song is never released, but the experience is noteworthy as it brings Mundell to the attention of Augustus Pablo, a well-known reggae producer who had a run of considerable successes creating riddims for such artists as Dillinger, the Heptones and Delroy Williams. Pablo takes the young man under his wing and enlists him as a DJ for his sound system, where Mundell works under the DJ AKA Jah Levi.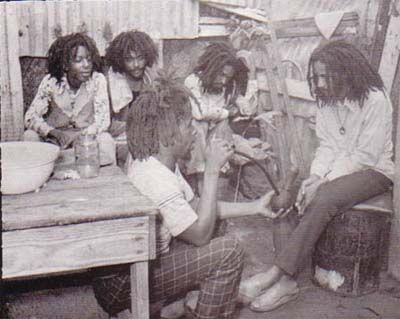 Hugh Mundell far left with Augustus Pablo and others 1978
Augustus releases a number of singles with Mundell over the next three years; in 1978, these are collected and released, with a few new tracks, as Mundell's first album, "Africa Must Be Free By 1983." It is one of the truly great freshman releases of all time; polished and expert beyond any expectation. Mundell's smooth voice has all the command and control of a man well past his modest years; Pablo's beautifully understated production elicits a spiritual depth in Hugh's work. There is an unmistakable political aspect to this remarkable album; beyond the obvious anti-apartheid sentiment inherent in the album's title cut, tracks like "Day of Judgement" and "Run Revolution a Come" promised an end to the harsh treatment of the underprivileged Jamaican masses.
One could argue a corollary connection with Maya Arulpragasam, if it were not for the fact that MIA has a good decade on Hugh and that Mundell's preachings were rooted in a deep and almost Zen-like desire for non-violent revolution. The track that most clearly reflects this is "Why Do Black Men Fuss and Fight," an enduring anti-beef anthem if ever there was one.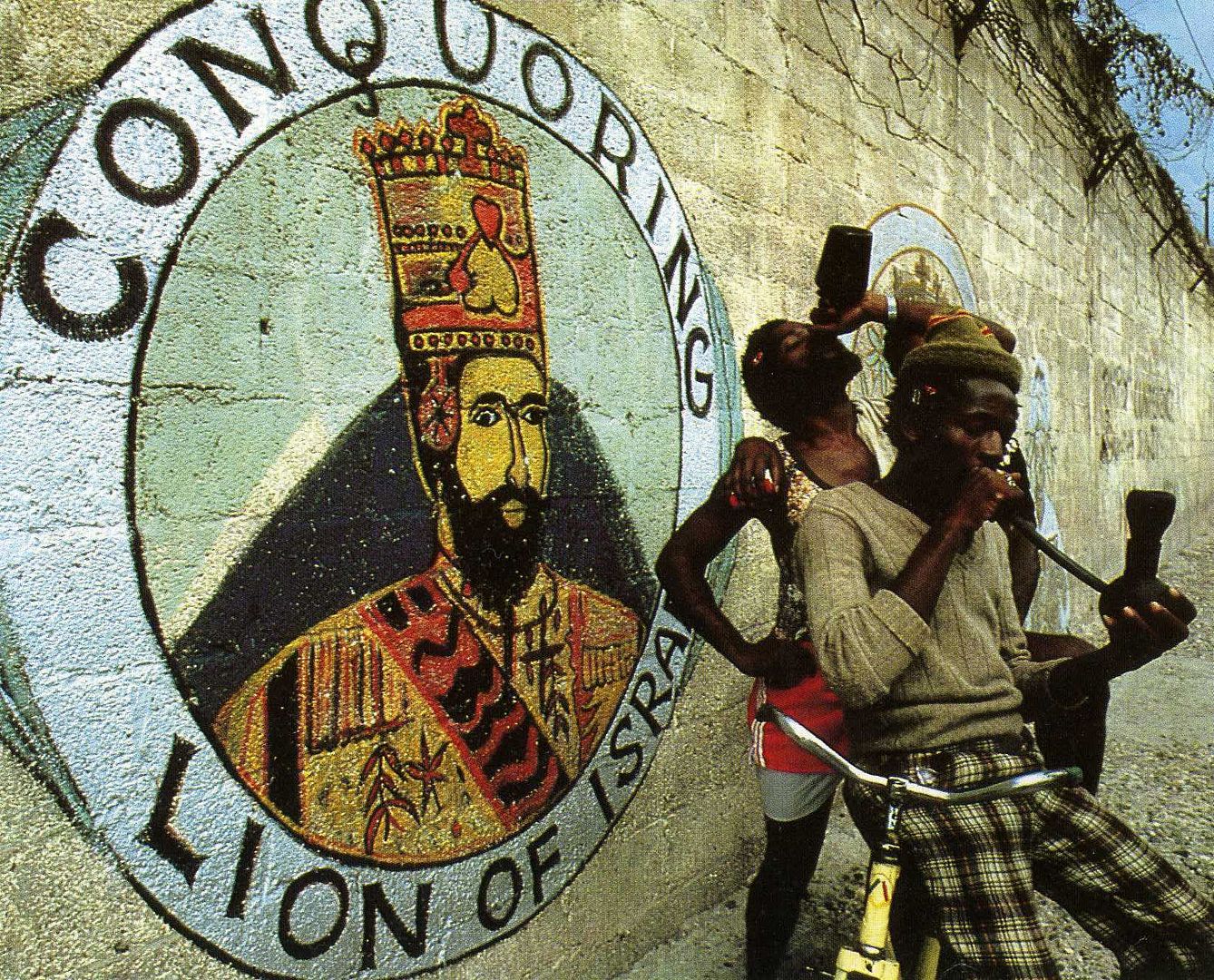 Kingston 1978