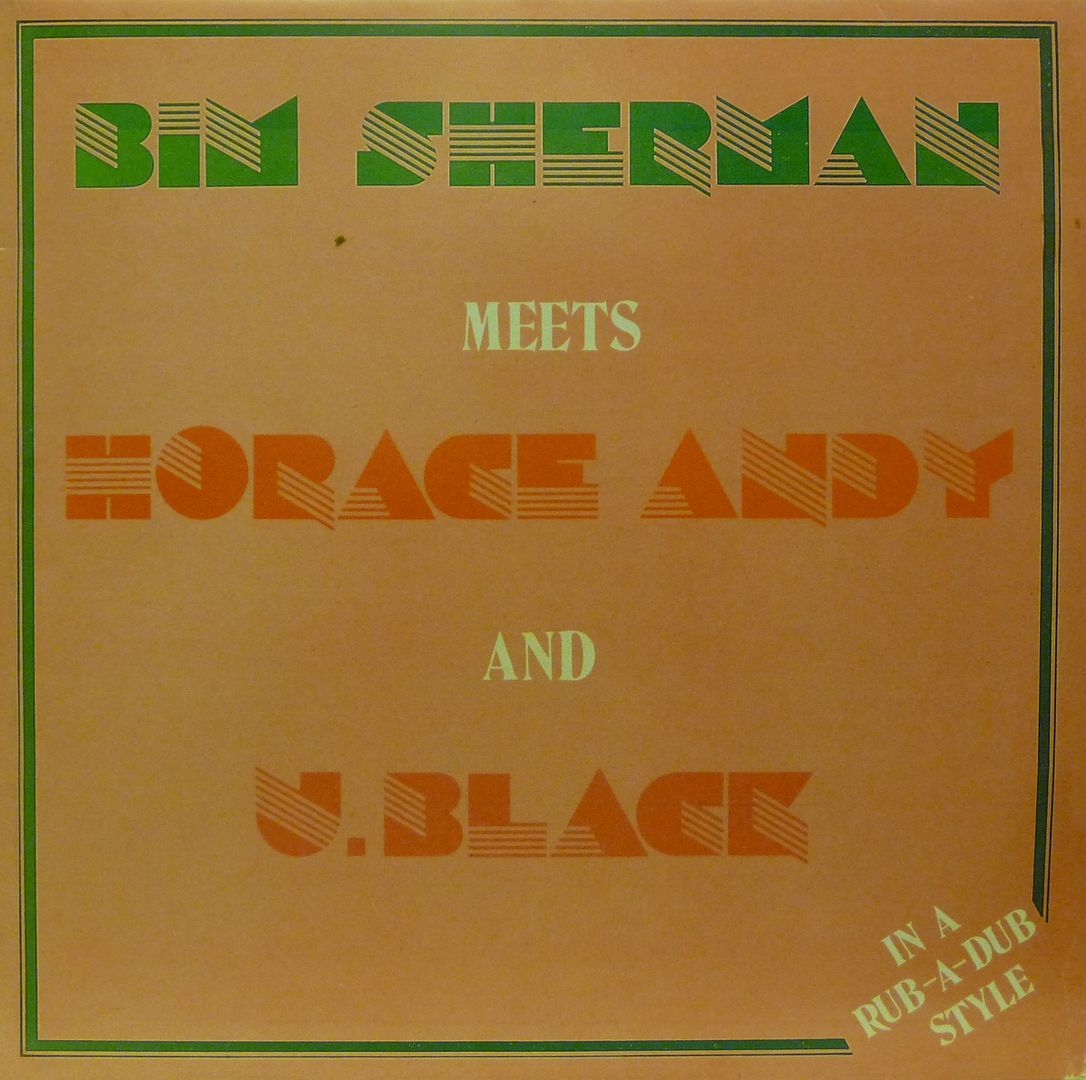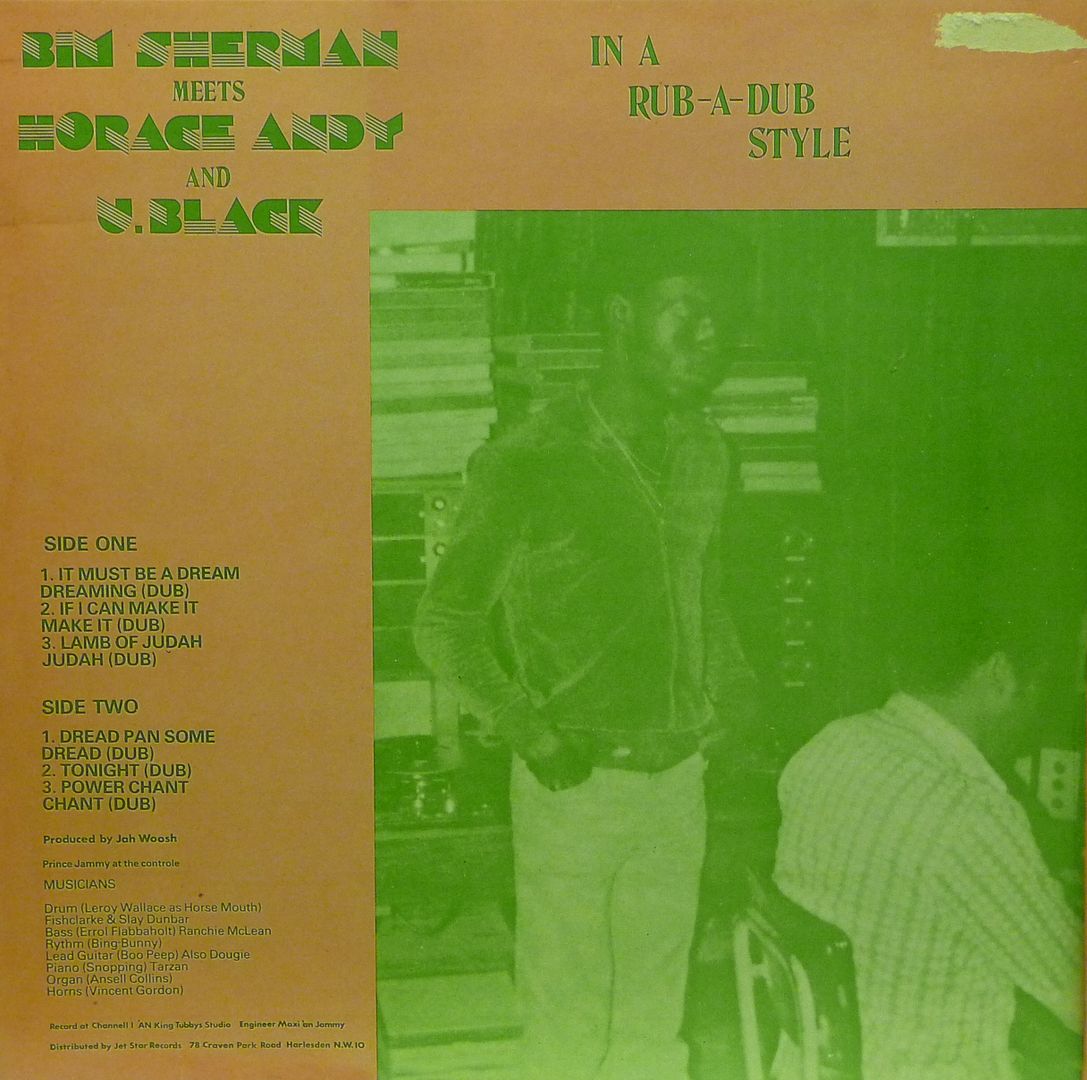 It Must Be A Dream / Dreaming Dub / If I Can Make It / Make It Dub / Lamb Of Judah / Judah Dub
Dread Pan Some / Dread Dub / Tonight Dub / Power Chant / Chant Dub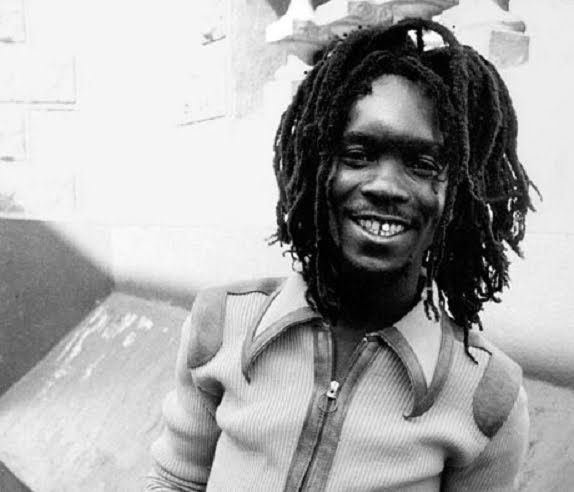 Uploaded tonight is a fine LP originally released in 1982 on the Yard International record label. This killer slab combines the talents of two of reggae's greatest male vocalists Bim Sherman and Horace Andy alongside the smoking DJ, U Black. The producer the late Jah Woosh and engineer Prince Jammy recorded the sessions that are on this slab of vinyl at Channel 1 and King Tubby's studios. All of the tracks are eerie and atmospheric in soulful dub style, played by session musicians on the day, Leroy Wallace, Sly Dunbar, Errol 'Flabba' Holt, 'Bingy' Bunny, Vin Gordon, Ansel Collins and several others. The vocal tracks are combined with the dub versions on this LP which makes this LP all the more enjoyable. A clear standout is Bim Sherman's opener, "It Must Be a Dream," with the dubwise elements added after his extended vocal, including a killer trombone solo by reggae session veteran Vincent Gordon.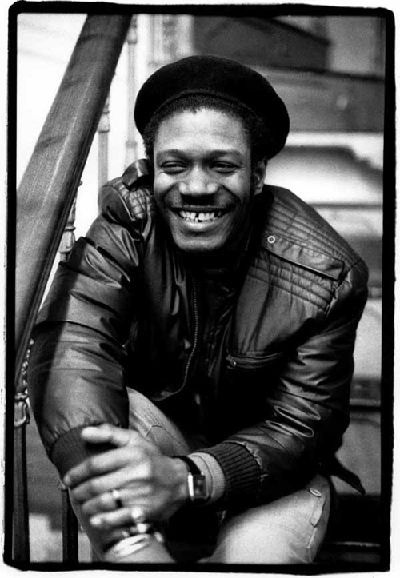 Horace Andy is in fine fettle on 'If I Can Make It', his version of Keith and Tex's 'Tonight'. "Tonight" is the dub version, but there's enough of his utterly sensual vocal to make the dread elements of dub come through in the track's eroticism. "Dread Pan Some" and its dub feature U Black and Horace Andy interweaving their vocals together. U Black's DJ toasting style is not as radically in your face as some of his predecessors, though it's just as effective in the context of these sessions. Prince Jammy gets wild on the FX with a dub of 'Power Chant' rippling for the dancefloor and it gets succulently deep on 'Fit To Survive' in electro soul influenced original and dub versions. This collection culls some rare tracks, and places them in a sequence that maximizes the dubwise trance elements and possesses true dread force. An essential set.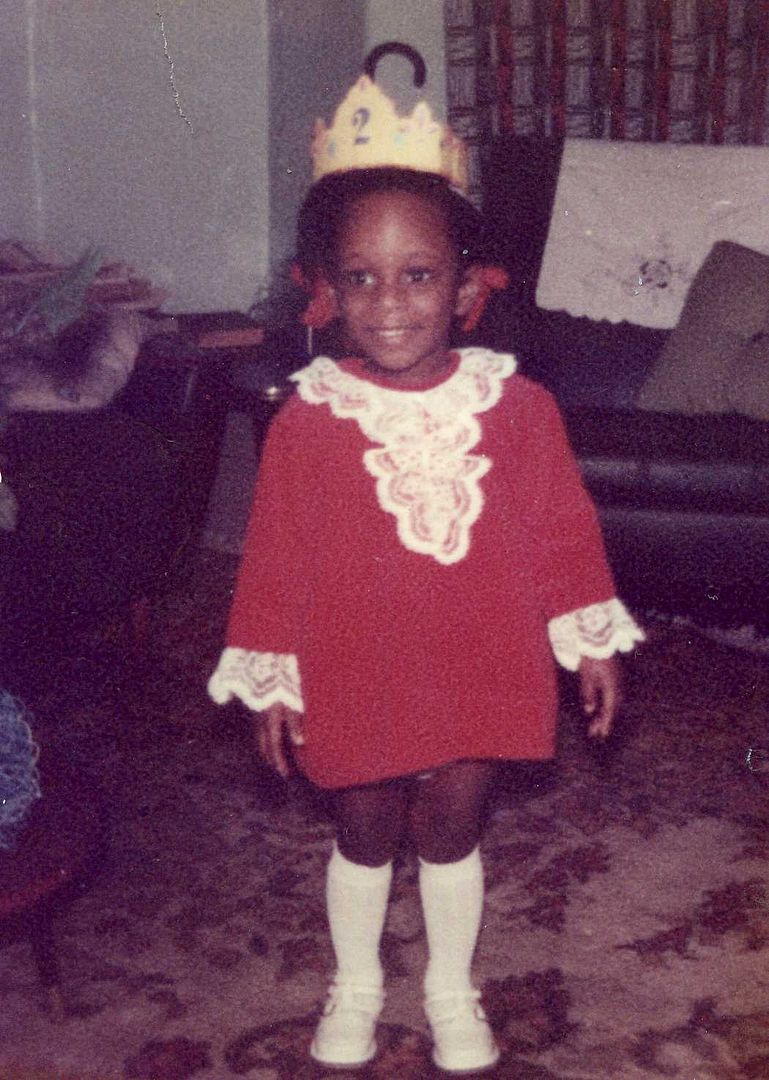 THIS POST IS DEDICATED WITH LOVE TO MY BETTER HALF 'BOBBLY JAX BIRD'  WHO CELEBRATES HER BIRTHDAY TODAY. HAPPY BIRTHDAY FROM PENGUIN, TONY D, GERARD AND ALISTAIR.