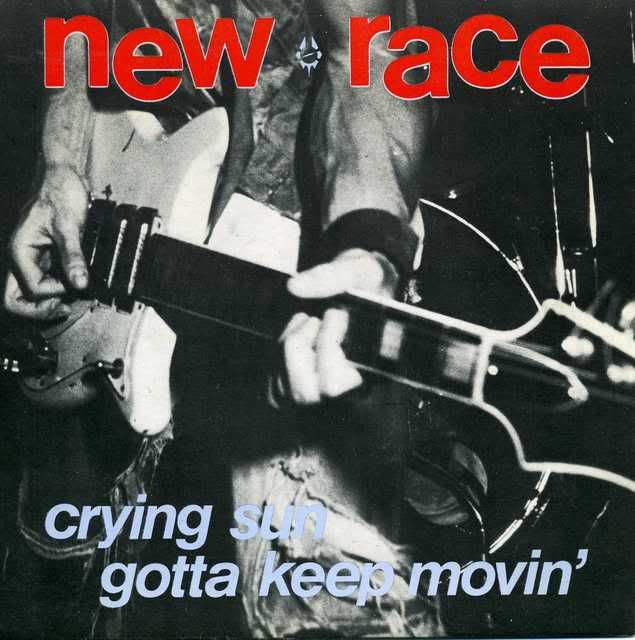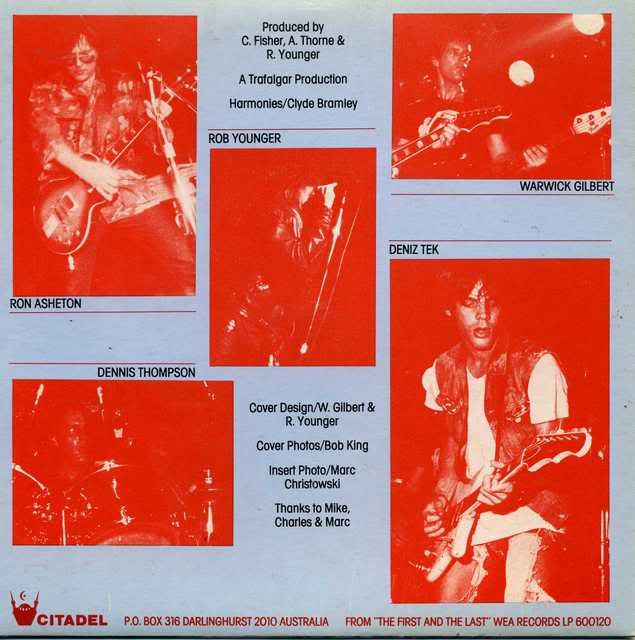 A post remembering Ron Asheton who died today. Text from allmusic.com and the Chicago Tribune.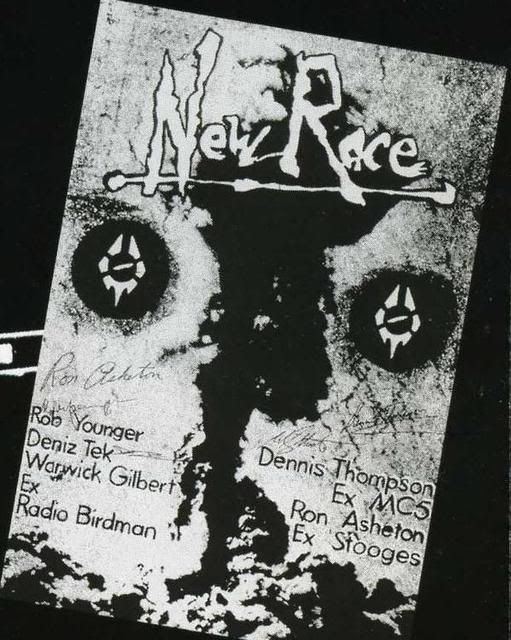 An interesting one-time-only band, New Race was proof that good music can occur when "teachers" and "students" get together. In this instance, the "teachers" were ex-Stooges guitarist Ron Asheton and ex-MC5 drummer Dennis Thompson, who joined forces with "students" Deniz Tek, Rob Younger, and Warwick Gilbert, the latter three members of the seminal Australian punk band Radio Birdman. Tek was a Michigan native who'd emigrated to Australia in the early '70s, bringing his love of high-energy Detroit proto-punk with him. After Birdman's demise, he contacted Asheton and Thompson to come to Australia and form this ad-hoc touring outfit. New Race toured Australia once in 1981, playing mostly small halls and releasing one legit live LP, a 7″ single lifted from this LP and a few lo-fi bootlegs. While the resulting legit live LP 'The First and the Last', benefits from a significant amount of in-studio sweetening (backing vocals are added, guitar solos overdubbed), it's still an exciting, guitar-fueled rave-up. Fans of the early-'70s Motor City sound or early Aussie punk wouldn't want to be without it.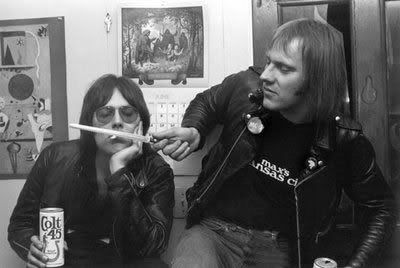 Guitarist Ron Asheton (left in picture above with Dennis Thompson) has passed away from an apparent heart attack at his home. He was 60 years old.
Born in Michigan in 1948, Ron and his brother Scott, had been interested in the rock and roll rhythms of the motor city. The two youngsters decided to start a band called the Prime Movers, which would later become the infamous and legendary Stooges. Although many press clippings deify their frontman Iggy Pop, Asheton's guitar playing was equally important. His frantic, aggressive and groove laden approach to the instrument was the background of the band's trademark sound. On top of playing a mean guitar, Asheton shares writing credit on some of the Stooges finest work: "1969″, "Down on the Street", "TV Eye", "Dirt" and many others.
Asheton also played a key role as meditator in a lot of Stooge related affairs. Since he wasn't addicted to heroin, he very often had to clean up the messes of his fellow band mates including dragging them home, driving them around and making sure they had enough to eat. He also played a key role in attempting to keep the band active upon their move out to California.
In 1971, the line up of the band changed seeing Ashton being joined on guitar by James Williamson. This highly electric era of the band sadly didn't last long as the Stooges would break up soon after. When the group reformed months later (after attempts by David Bowie to replace them with British musicians), Ron was moved over to the bass. Although seemingly a demotion, Asheton's bass playing was a major reason behind the success of their third album, the classic Raw Power. After the release of the album The Stooges broke up yet again.
Ron continued to play in several bands most of which were based out of Detroit: The New Order (with ex-Stooges Scott Thurston, Jimmy Recca and ex-MC5 skinsman Dennis Thompson) Destroy All Monsters (with several Detroit punkers include the MC5's Michael Davis), New Race (a short-lived super-group including members of The Stooges and Radio Birdman) and many others.
He also tried his hand at acting and appeared in a couple of films including cult favorite Velvet Goldmine In the movie, Asheton appears as part of a band with Thurston Moore, Mike Watt, Mark Arm and many others.
When The Stooges suddenly reformed in 2000, Ron Asheton and every original member (aside from Dave Alexander who died in 1975) rejoined. The bass slot was taken up by a rabid fan and old friend Mike Watt. The band played several intense live shows, showing the world that the "mad men from Detroit" hadn't lost a step in thirty years. On the strength of these shows The Stooges recorded their first album in a long long time, The Weirdness. The record was released to mostly postive reviews and put the band back where they belonged – in front of their rabid, screaming fans.
As of 2009, The Stooges have been nominated induction into the Rock and Roll Hall of Fame. Whether they get it or not, The Stooges place is already cemented in the history of music Ron Asheton, which every Stooge will tell you, was a huge part of that success. His attitude, playing, tenciousness, and drive help make the band what they are today- legends.