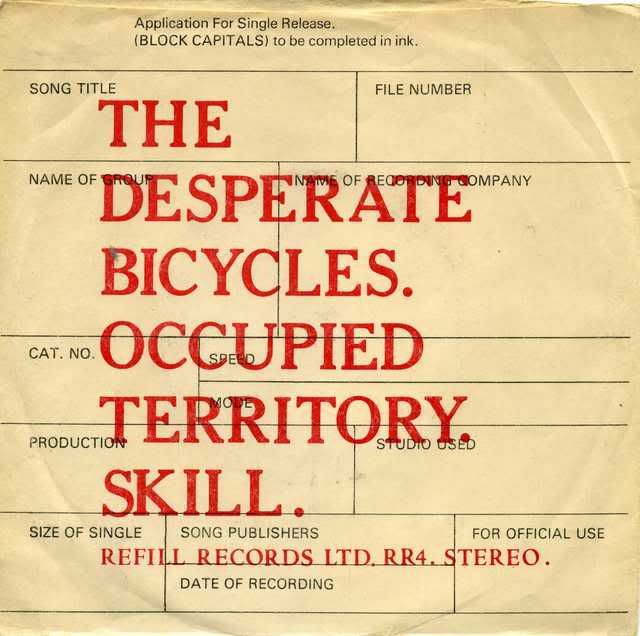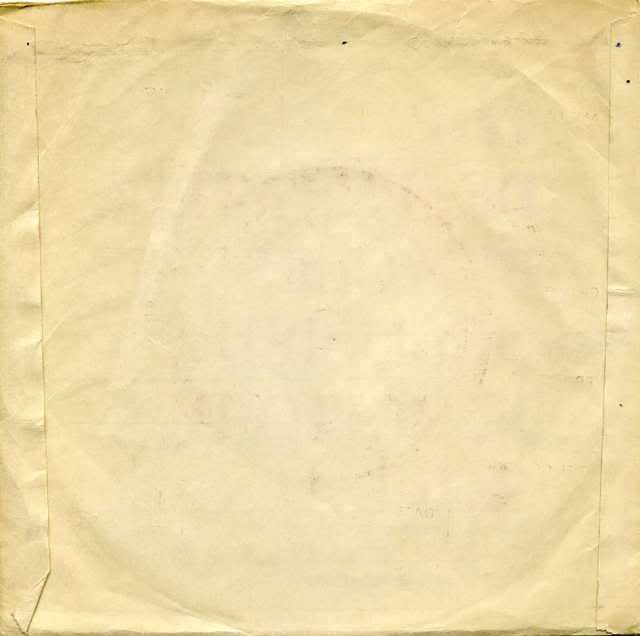 Two lo-fi tracks of sublime beauty are on the fourth record released by The Desperate Bicycles.
Got to be one of my favorite 7″s that I own, seriously love the A side 'Occupied Territory'…all six minutes of it! A near perfect pop record for the old folk browsing the site.
Text below ripped from punk77.co.uk site in a grateful style.

Formed in Dalston East London during March 1977, the Desperate Bicycles were one of the first bands to seriously aspire to the DIY recording ethic that punk had sent into overdrive. They took one stage further Mark Perry's 3 chord call to action and showed groups could have total artistic control. A concept later taken up by bands like Crass.
The band formed the Refill label in May 1977 and released their first single Smokescreen/Handlebars (unusual EP featuring same tracks on both sides and in mono and a break down of recording costs on the back) for the mighty sum of £153 for 500 copies and recorded in 3 hours. They repeated this six months later with The Medium Was The Tedium/Don't Back The Front (Refill July 77) this time pressing 1000 copies. New Cross New Cross a six track EP was released in May 78 – Holidays/Housewife Song/Cars/(I Make The) Product/ Paradise Lost/Advice (On Arrest). One more – Occupied Territory/Skill (Refill July 1978). While never troubling the charts each release self financed the next and by 1980 they had managed 6 singles.