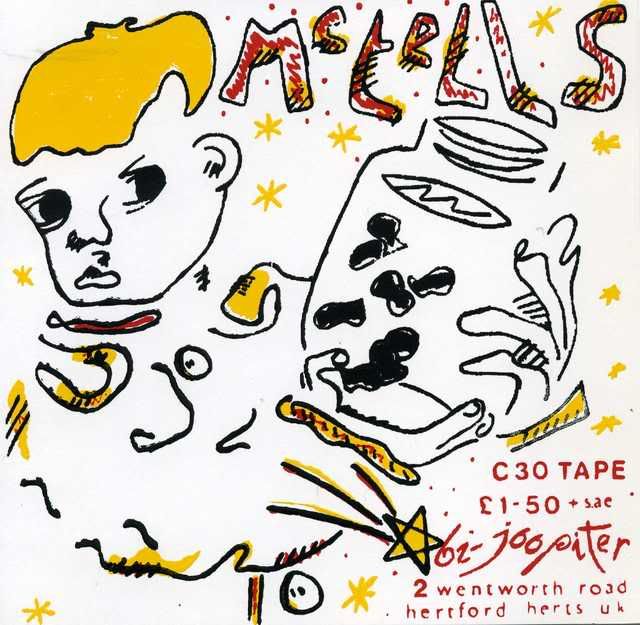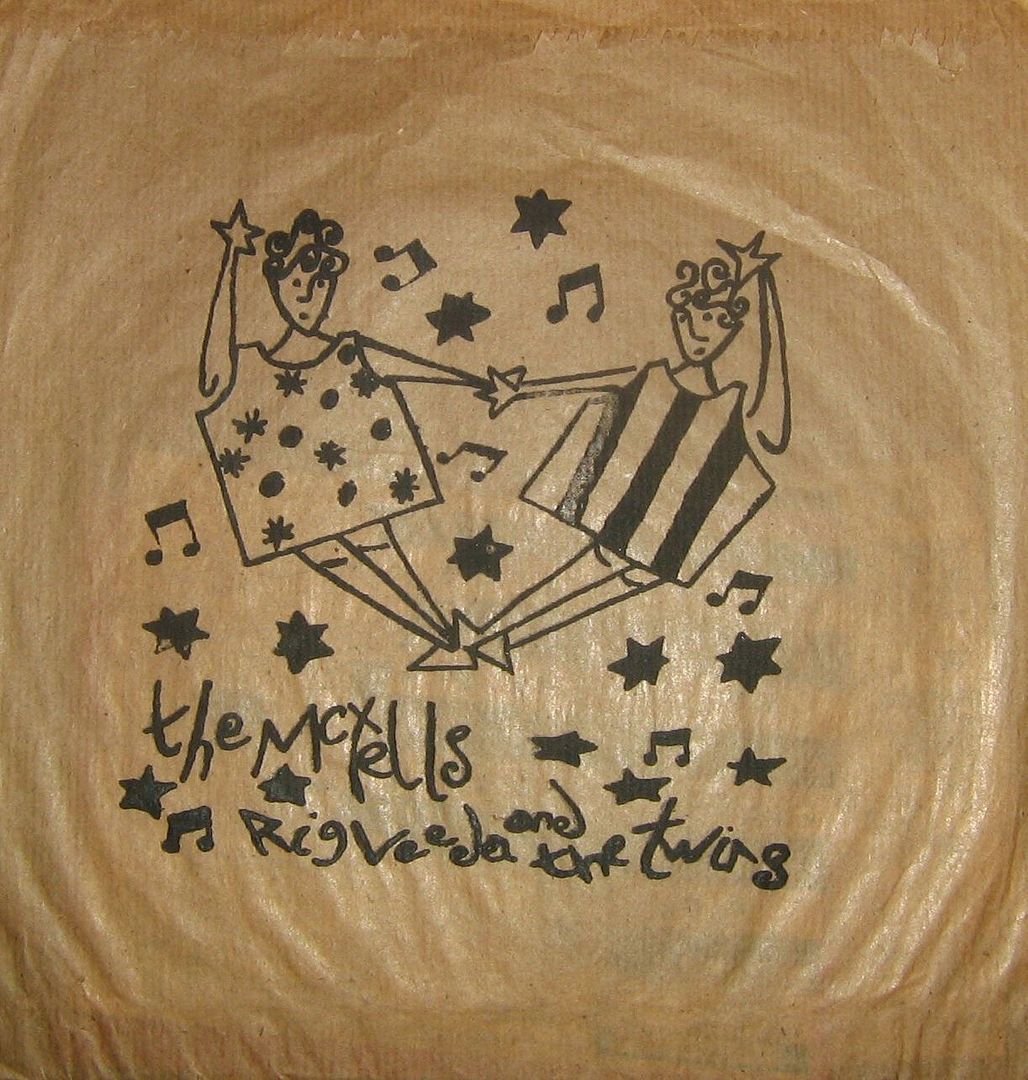 Sometimes / Virginia MC (Flexi Disc)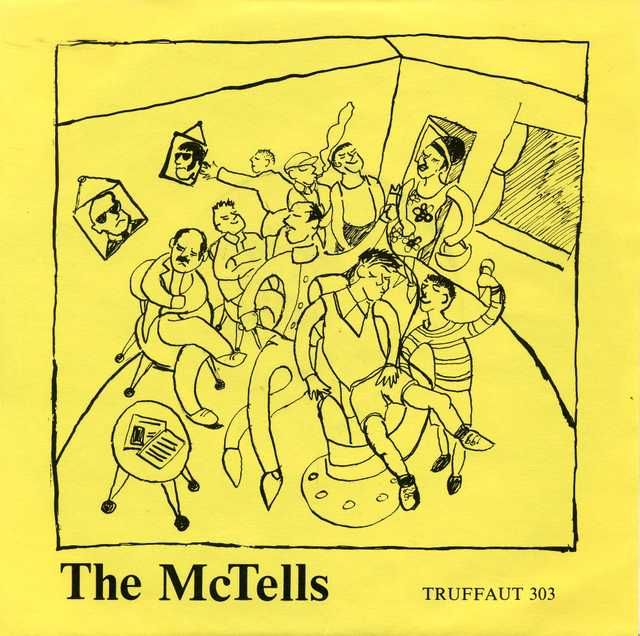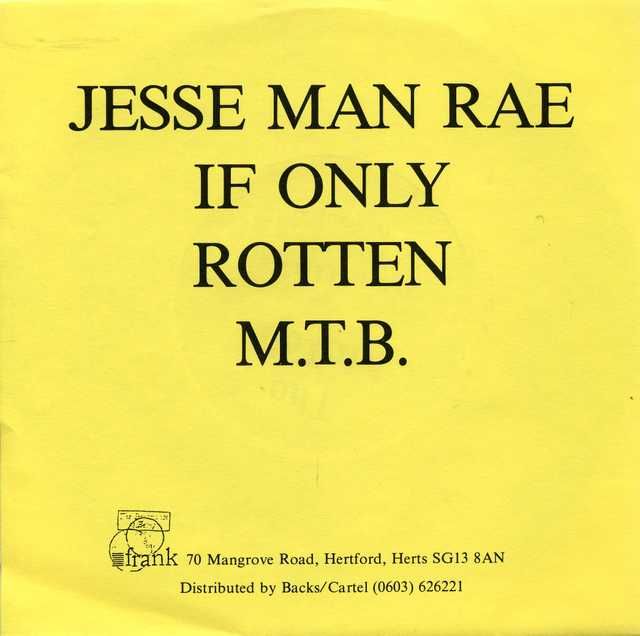 The McTells, too low-fi to be properly embraced by the C-86 generation, tightly clutching N.M.E.'s…But good enough if you liked decently constructed pop songs wacked out in that, perculiar to the english, Swell Maps type sound.
This band from Hertford started off as a four piece, and these records date from that line up of 'Bi-Joopiter' Paul on vocals and guitar, Bill on guitar, Poison Girls and Crass supporter Stuart on bass, and ex Television Personalities member and Frank Records owner, Mark Flunder on the stand up (Mo Tucker style) drums. It must also be noted that Mark Flunder also released the 7″ single by Onslaught in 1983, a Hertford band that contained Matt who went onto drum for Steve Corr's Idiot Strength, Matt is no longer with us unfortunatly. The Onslaught 7″ single is on this site if you care to search for it as is the Idiot Strength demo.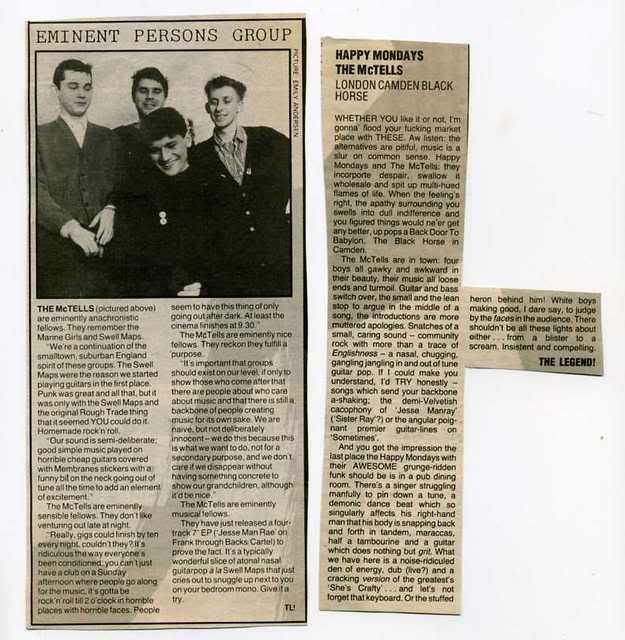 Bigger text HERE
After these releases Bill left to do other things, and the McTells continued on as a three piece. The band released cassettes and records on various labels (including Beat Happening's K label out of Olympia in the U.S.A. who later on brought the world's attention to Beck). They also performed many, generally shambolic but enjoyable gigs. The band disbanded in or around 1990.
Bill and Mark both got back together for Cee Cee Beaumont around 1993, a band that recorded a fair amount of material for Damaged Goods Records, then they started up the band Sportique later on in the 1990's who released a fine 10″ LP entitled 'Black Is A Very Popular Colour' in 1999. Stu kept his day job as a gravedigger and was not involved in any band's as far as I know after the McTells, until he started performing quite recently with The McKenzie Break, a band that are very good indeed. Paul I know nothing about what happened to him…I assume he is releasing records possibly still on Bi-Joopiter?
Give these tracks a listen, there is, unbelievably, a video produced for the 'Virginia MC' track on the flexi disc above, which was amazing at the time for a band as small as the McTells…Very good video it is too, I still have a copy!
Photo below show's Penguins collection of McTells vinyl.
Text below outlining the Bi-Joopiter label originally printed in Nude magazine in 2007.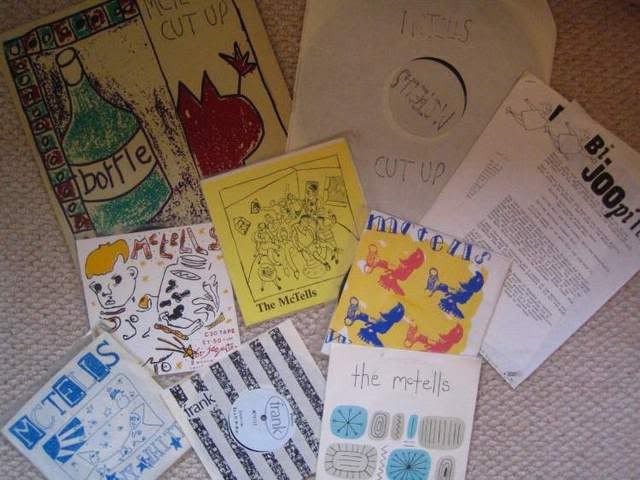 If you were ever in any doubt as to the status of home-taping as a form of folk art, then a quick rummage through the Bi-Joopiter tape archives should be enough to convince you otherwise. For here, stored in a large cardboard box, exists a treasure trove of musical recordings, mostly on cassette and featuring unique cover artwork created by the musicians themselves. You'll find hand-painted casings containing lo-fi pop noise from Japan, as well as tapes housed in all manner of decorative and highly-impractical packaging concepts, including one which came in a foil takeaway carton.


Founded by Paul Rixon and Gillian Elam in 1983, Bi-Joopiter existed originally as a cassette-only recording label, though later they embraced vinyl.
'The whole idea of a cassette label drew upon the DIY ethic of punk, but more so.' explains Paul. 'Rather than the notion that you can make your own record, it was more; you can do your own tape at home, with no need to involve record companies, pressing plants and distributors, at all.'


Initially, Bi Joopiter's output consisted of Paul's own band, The McTells, as well as recordings of friends who were involved in music. And it was through those early releases that the pair realised that there were a whole lot of other people out there putting out cassette-only releases.
'People would send us stuff to include in our catalogues and we'd put out compilation tapes of the material people sent in which we liked,' says Gillian. 'The economics were that you would produce 500 cassettes, but you couldn't sell 500 in your own territory, but if you sent 400 abroad they could sell them there and in exchange you could sell their ones.' adds Paul.
Meanwhile, Bi-Joopiter's catalogues evolved into little zines, often featuring Dadaist slogans and featuring colour screenprints by Gillian.
'At the time we really liked the idea of mail art and the notion of sending out packages which looked really nice, and getting stuff in return. A lot of people who got involved with Bi-Joopiter via our compilation tapes were expressing themselves with creative ways of packaging, which in themselves were an anti commercial statement, simply because you couldn't display most of them in a record shops.
But despite the Dadaist slogans that sometimes appeared in their catalogues, Paul maintains that Bi-Joopiter wasn't overtly political. Instead he explains,
'it was very much an anti-copyright ethos. It was the idea that you can copy this and give to other people.'
Eventually, Bi-Joopiter moved from cassettes to vinyl, 'but still with the same ethos of swapping ideas and supporting others.' says Gillian.
But as Paul concludes, 'Everything has a natural lifespan and so did Bi-Joopiter, particularly the cassette thing, because after a while people stopped making them in the same number.'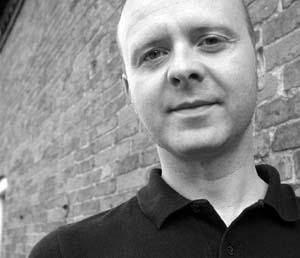 Happy 40th birthday to my friend and T.H.F.C buddy, Iain H (A.K.A. Aitch).
I shared a house in Hertford with Iain and Jo-Anne all through 1989, cor 20 years ago, unbelievable!
£30 a month (each) with five acres of woodland around the house…Nice and rural, in the middle of nowhere…Just perfect.
Iain now writes freelance on many subjects for various magazines and papers, and is the author of two books. He is also a supporter of this site and is symphetic to anarcho – punk rock in general.
Details of his site are in the KYPP links section…