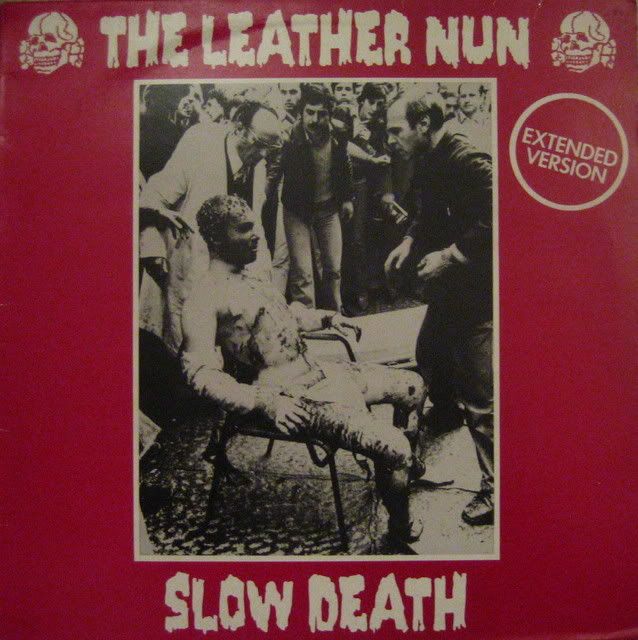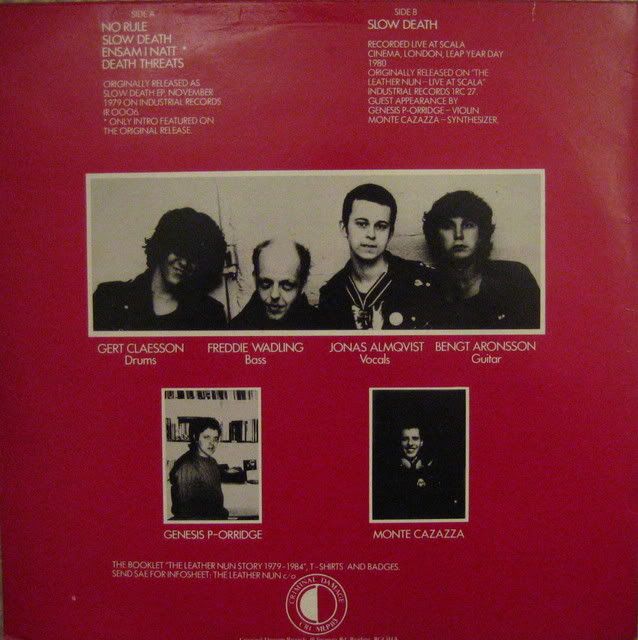 No Rule / Slow Death / Ensam I Natt / Death Threats
A record that was originally released on Genesis P-Orridge's record label, Industrial Records late on in 1979, in a limited quantity.
Leather Nun originally from Gothenburgh in Sweden, first contacted Throbbing Gristle to complete an interview for a fanzine that the vocalist Jonas was involved in. Genesis P-Orridge was duly interviewed by Jonas in Hackney, London, and he then passed a tape of his band to Genesis P. This tape Genesis P liked very much, and the tracks on that tape are now uploaded here.
Absolutely abrasive and blistering punk rock on 'No Rule' and 'Ensam I Natt', the kind of music that you find yourself thinking of smashing up your room to! Or maybe that's just me…
The two (three) other tracks 'Slow Death' and 'Death Threats' are much more hypnotic, with a plodding bass-line and minimal instrumentation. White noise (a hoover, a drill?) is used on 'Death Threats', which I think was recorded by Jonas alone, without the band Leather Nun.
The cover shows a guy dying slowly after a terrorist attack in Italy which were quite regular in the 1970's, this guy is the subject of the main track.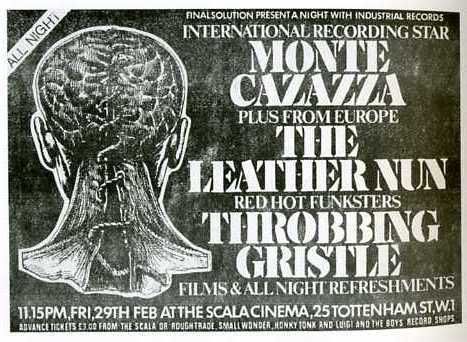 This re-release on Criminal Damage Records includes a fine 15 minute version of 'Slow Death' recorded in Febuary 1980 at the Scala, next to Goodge Street station, in the west end of London, which I feel is superior to the studio version, whispered vocals, with violin and synth performed by Genesis P and Monte Cazazza adding to the hypnotic vibe.
The follow up single by Leather Nun 'Primemover' is also magnificent…