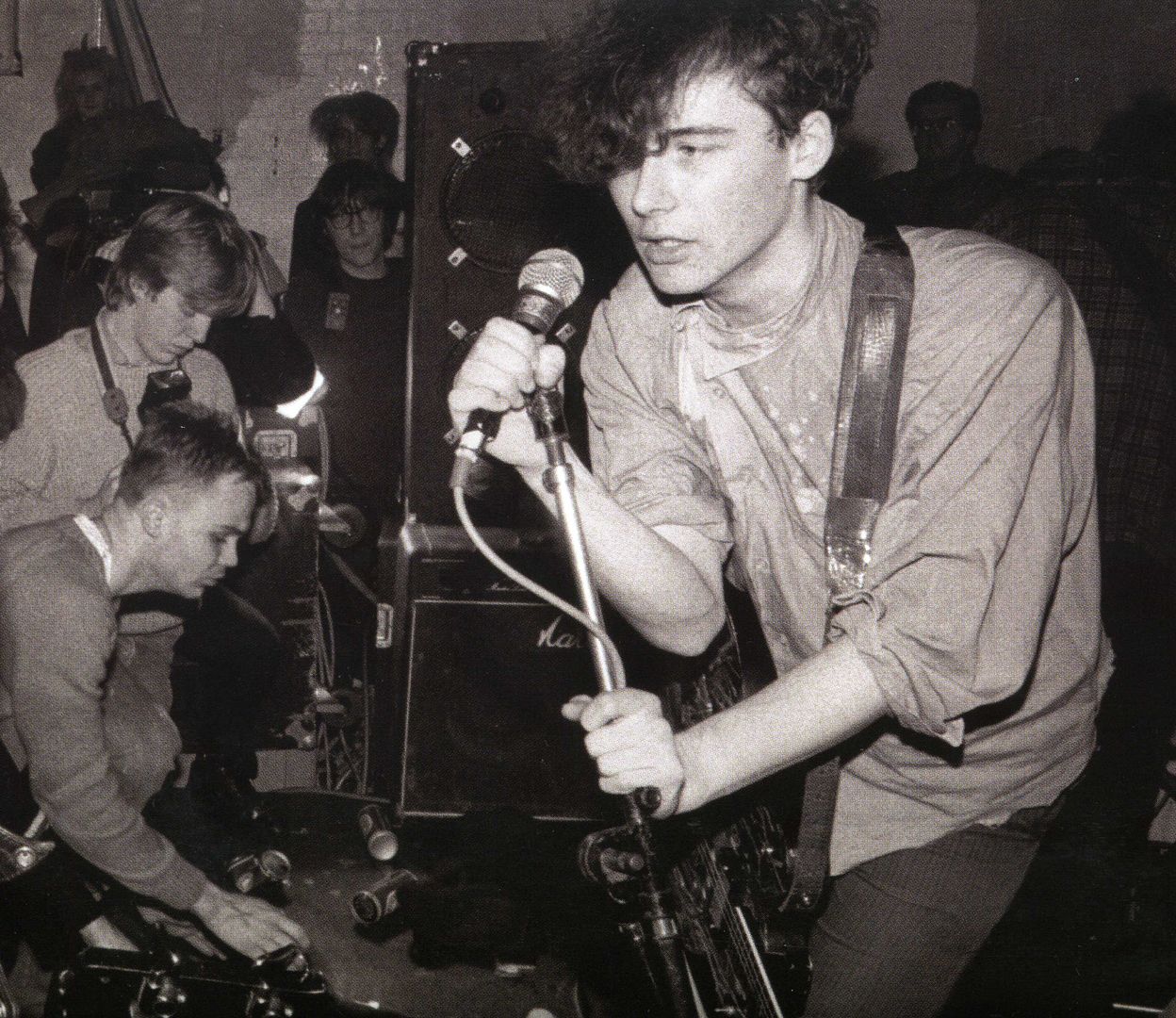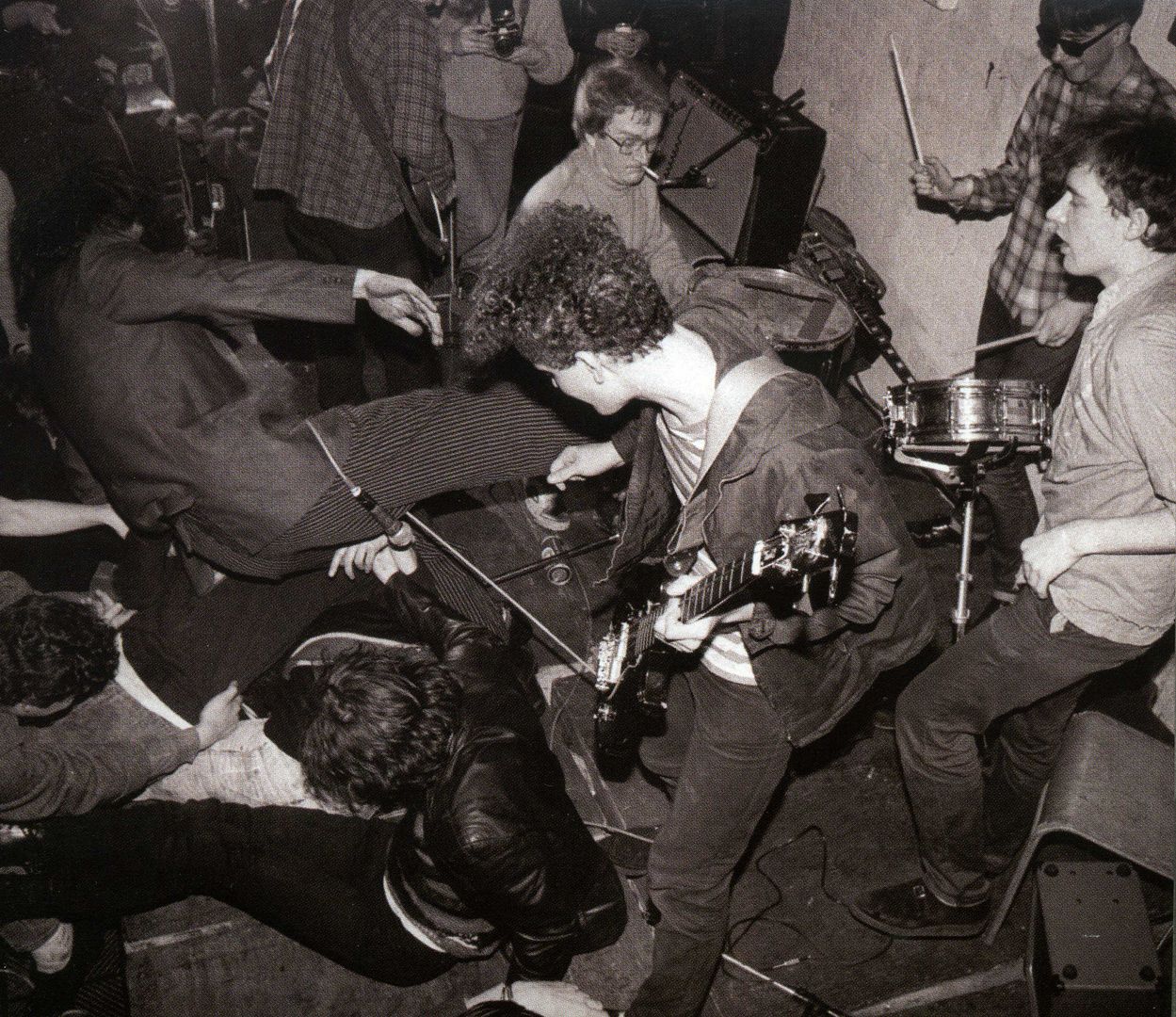 In A Hole / Vegetable Man / Taste The Floor / Ambition / You Trip Me Up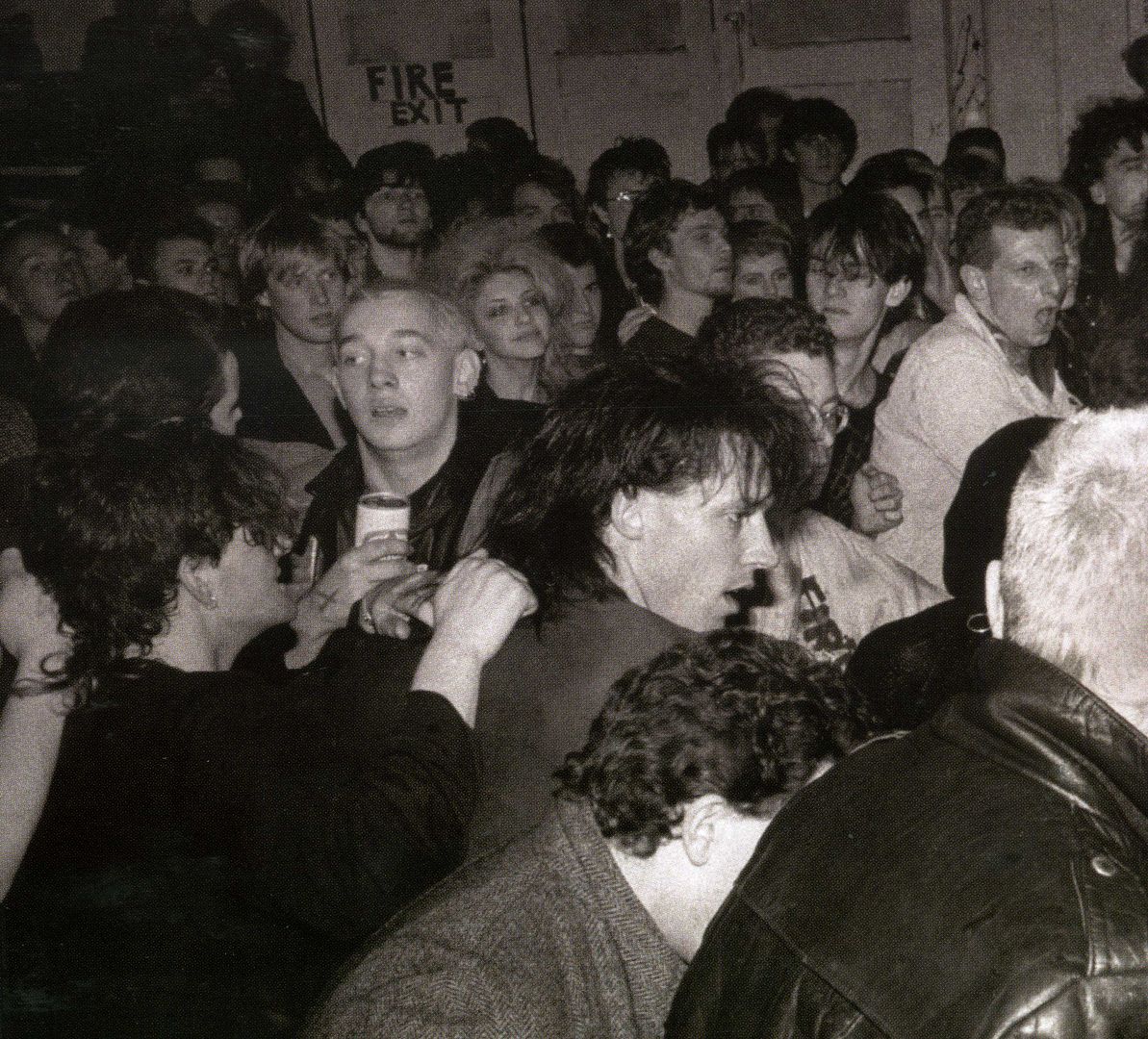 From the vaults of Stephen Gillit to whom I am indebted for this recording, the Jesus And Marychain performing in all the glory that a stand alone drum, a bass with hardly any strings on, feedback overload and a snotty vocalist could muster, on a dark cold night in the bandit country that is the Old Kent Road in South London…"Ever had the feeling you've been cheated, goodnight".
It is all great though, is this the gig that got them signed up for bigger things? A decent quality audience recording of this short 'legendary' performance that must be heard at least once.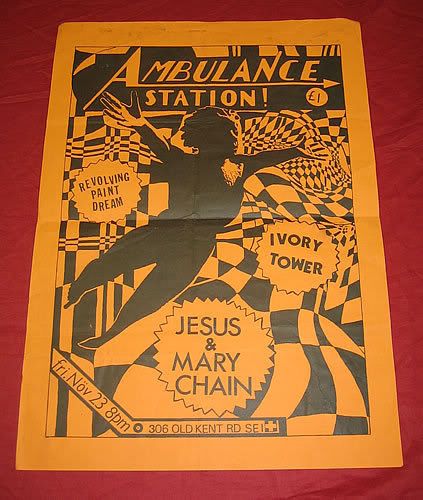 Our very own KYPP Overlord, Tony D's review of the show printed in Zig Zag magazine January 1985 and his favorites of 1984 for good measure is included in this post as well as a memoroir from Andrew Catlin who took these great photographs that head this post.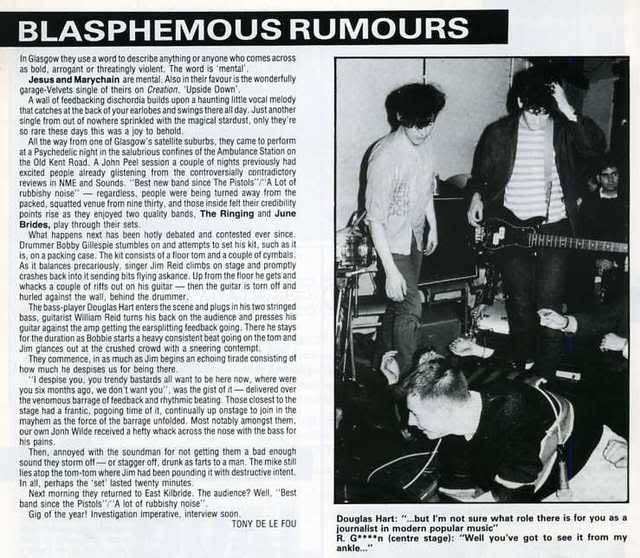 Bigger text here
Turkey Bones and the Wild Dogs, Christ on a bike, whatever happened to them? Nuzz, Nic…!
Andrew Catlin: The first time I saw The Jesus and Mary Chain at the Ambulance Station in Old Kent Road, I could tell before they even started playing that they were going to be great. Things were chaotic from the start. I climbed on top of the speakers and spent the gig there. A little unstable, but good bass, good view – close up, and in the big scheme of things, everything else in the room was pretty unstable anyway. I saw gigs that ended in riots; gigs that were stopped by the police, gigs where they had the whole audience in the palm of their hands and didn't even know it. It always seemed like they just played for themselves and for the music – perhaps the music played them. The audience were just there as witnesses. No pretence of showmanship or crowd-pleasing. More often than not they would find a way to piss someone off, and that would turn into a confrontation, but it was always an amazing spectacle. An overwhelming sound that cut through anything – stage invasions, fights, collapsed drum kits, shit P.A.s or venues. It didn't matter. Apart from really enjoying the music, as a photographer, there was always an infinity of things to see. (Usually very little light, but we like a challenge. I've always been fond of long exposures!) It was very real – something visceral rather than just a "performance."
The first JAMC interview a month after Tony D's feature again in Zig Zag magazine – Bigger print here