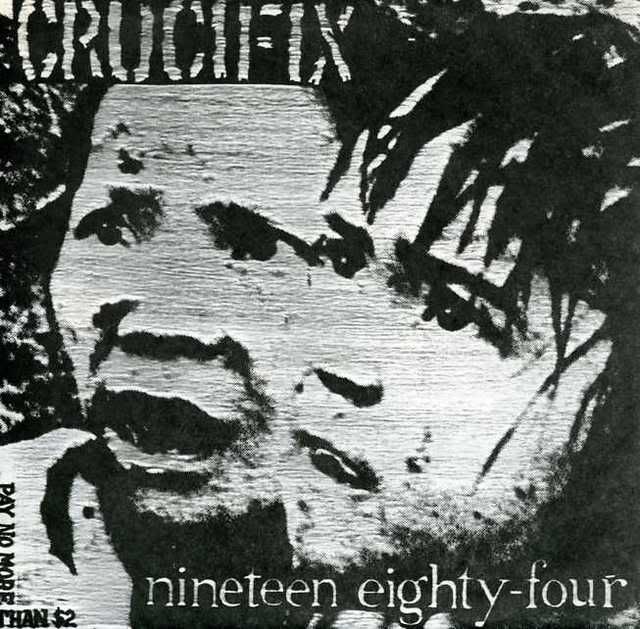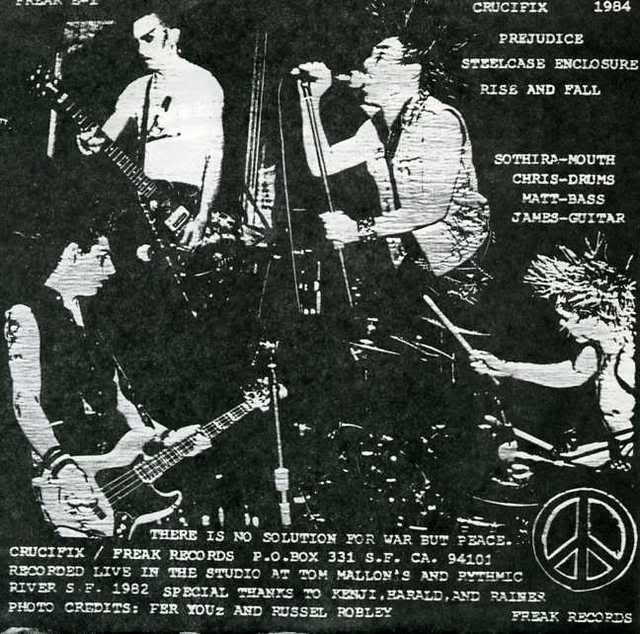 Steelcase Enclosure / Rise And Fall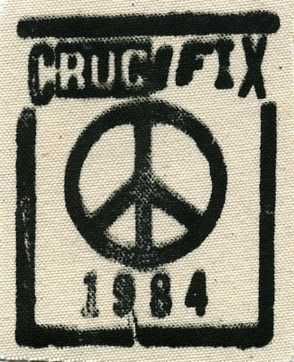 The second 7″ single released by a decent band from San Francisco, a band that improved just in time for the 'Dehumanization' LP on Corpus Christi Records released a year later in 1983. In the U.K. we had the 'Anarcho Punk' genre (courtesy of Dave Tibet). In the U.S. these bands were mainly described as 'Peace Punks'. Crucifix along with Reagan Youth were certainly among the better examples of the genre.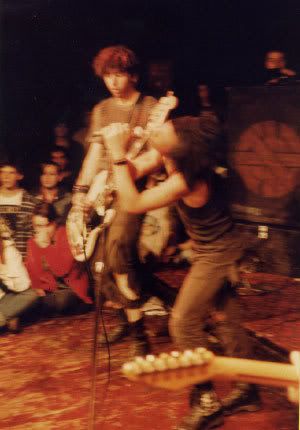 Very popular in Europe and the U.K. in particular, when they toured with the grindmeisters Antisect and Amebix.