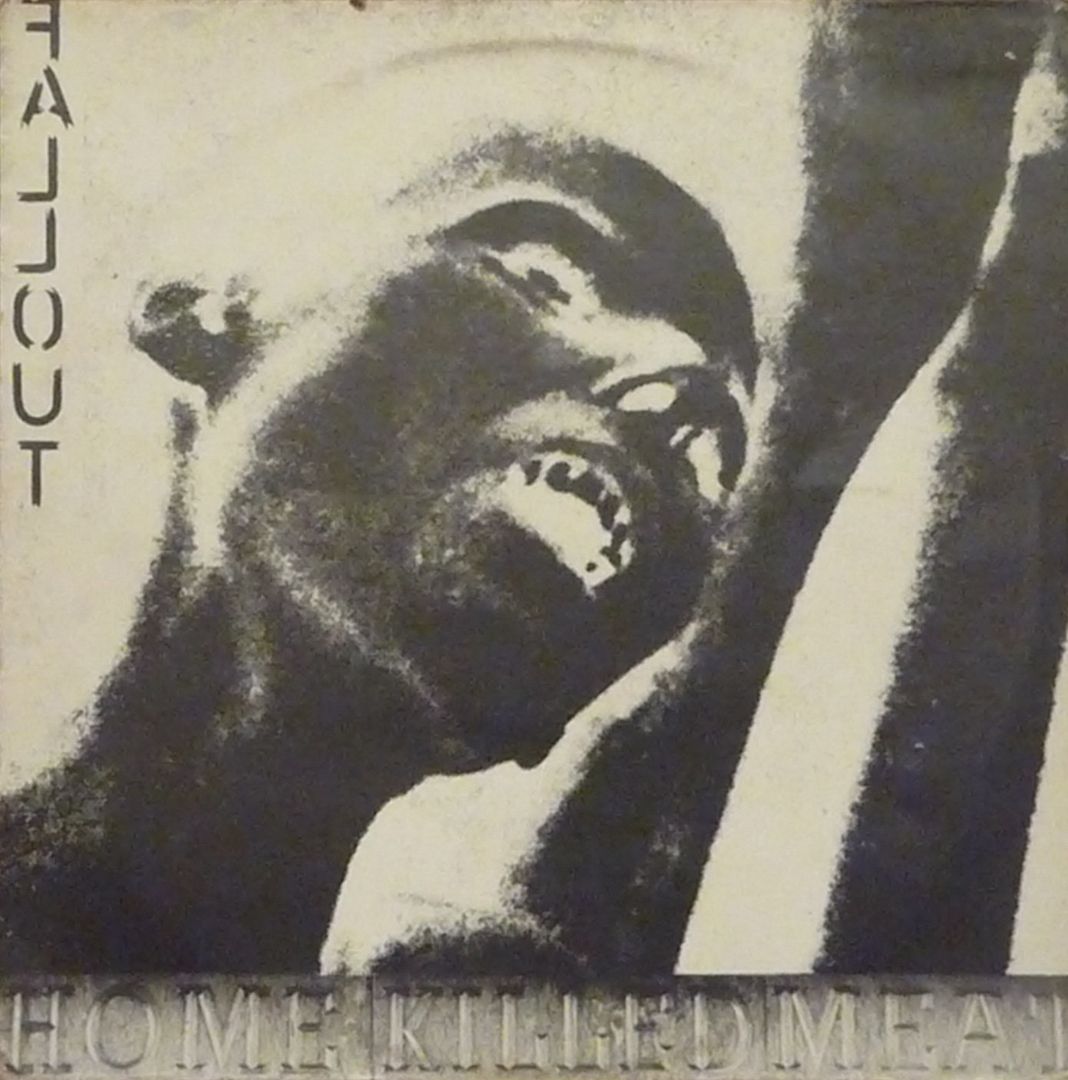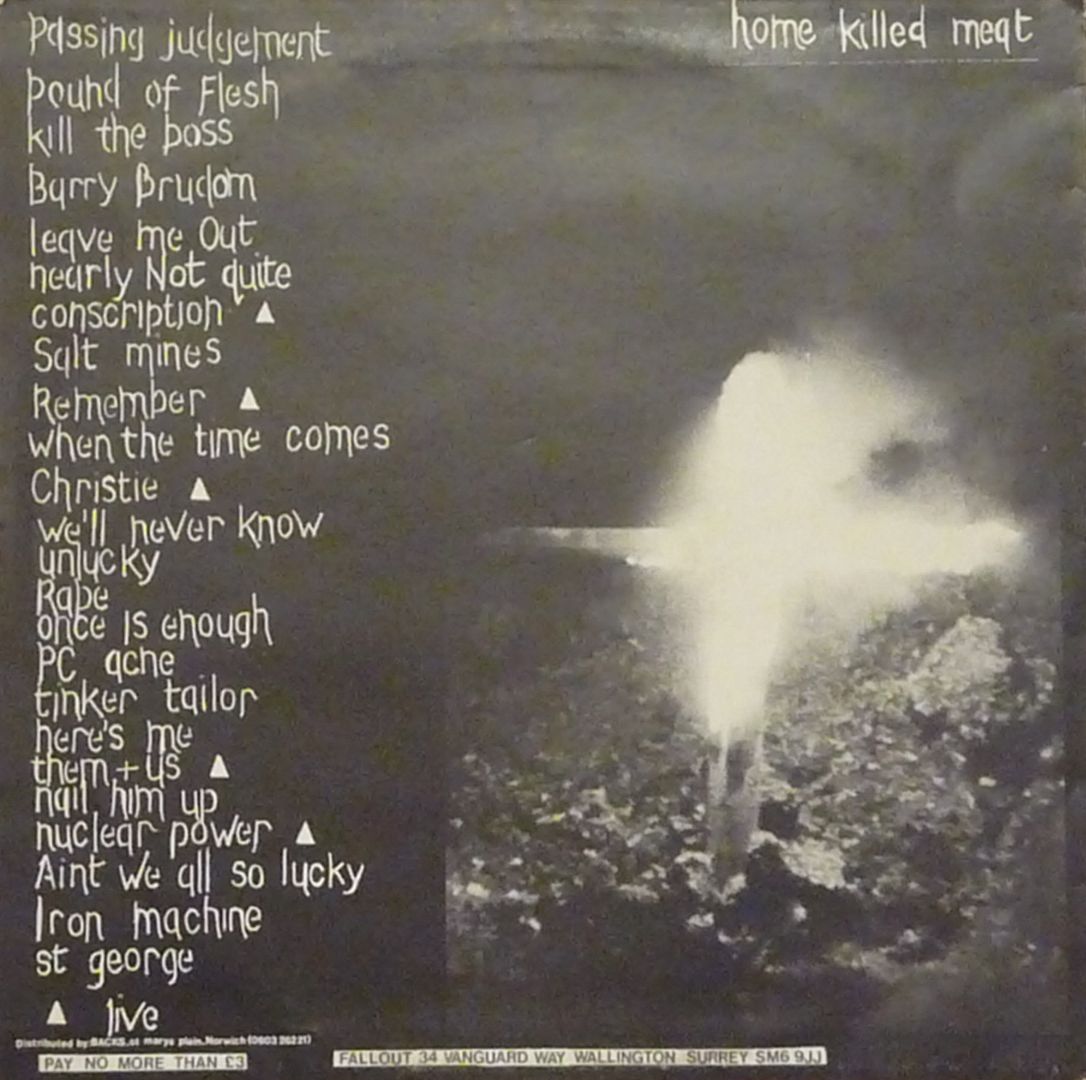 Passing Judgement / Pound Of Flesh / Kill The Boss / Barry Brudom / Leave Me Out / Nearly Not Quite / Conscription / Salt Mines / Remember / When The Time Comes / Christie / We'll Never Know
Unlucky / Rape / Once Is Enough / PC Acne / Tinker Tailor / Heres Me / Them And Us / Nail Him Up / Nuclear Power / Aint We All So Lucky / Iron Machine / St George
Clocking in at a hefty fifty or so minutes this debut LP released by Fallout in 1983 is intense enough to make the listener squeeze fresh oranges into juice with the aid of just a wall and a head…
There is absolutely no relevant history or any sort of  biography about this band on the wibbly wobbly web ironically as they were a fine band. Several ex members and friends of the band have commented on the previous two Fallout posts uploaded onto KYPP so perhaps browsers could pick the bones out of those comments to come up with something of interest. 
The second LP by Fallout, a 10″ record called 'Butchery' is on the KYPP site HERE . A live performance is captured at the London Musicians Collective venue in Camden is on the KYPP site HERE .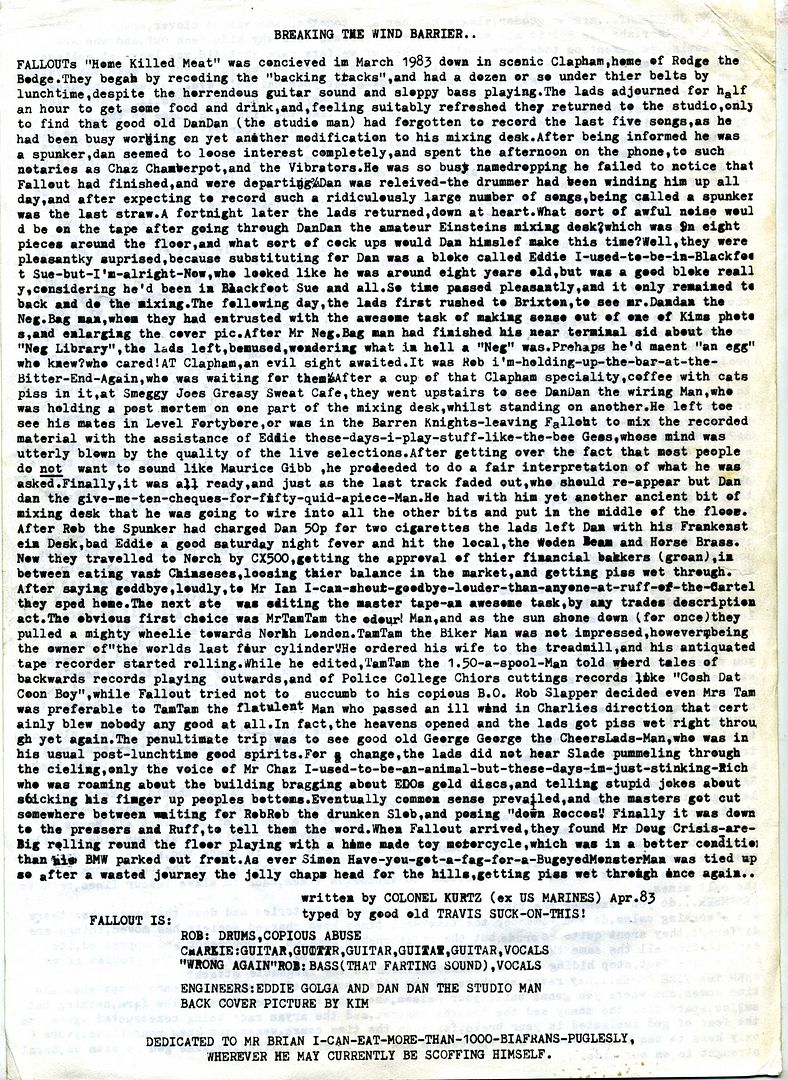 This is one of the inserts that came with this release and it is quite a witty write up of the making of this LP. Reading it is differcult so perhaps if you want to copy and paste it into your harddrive you will be able to view it in a bigger format.