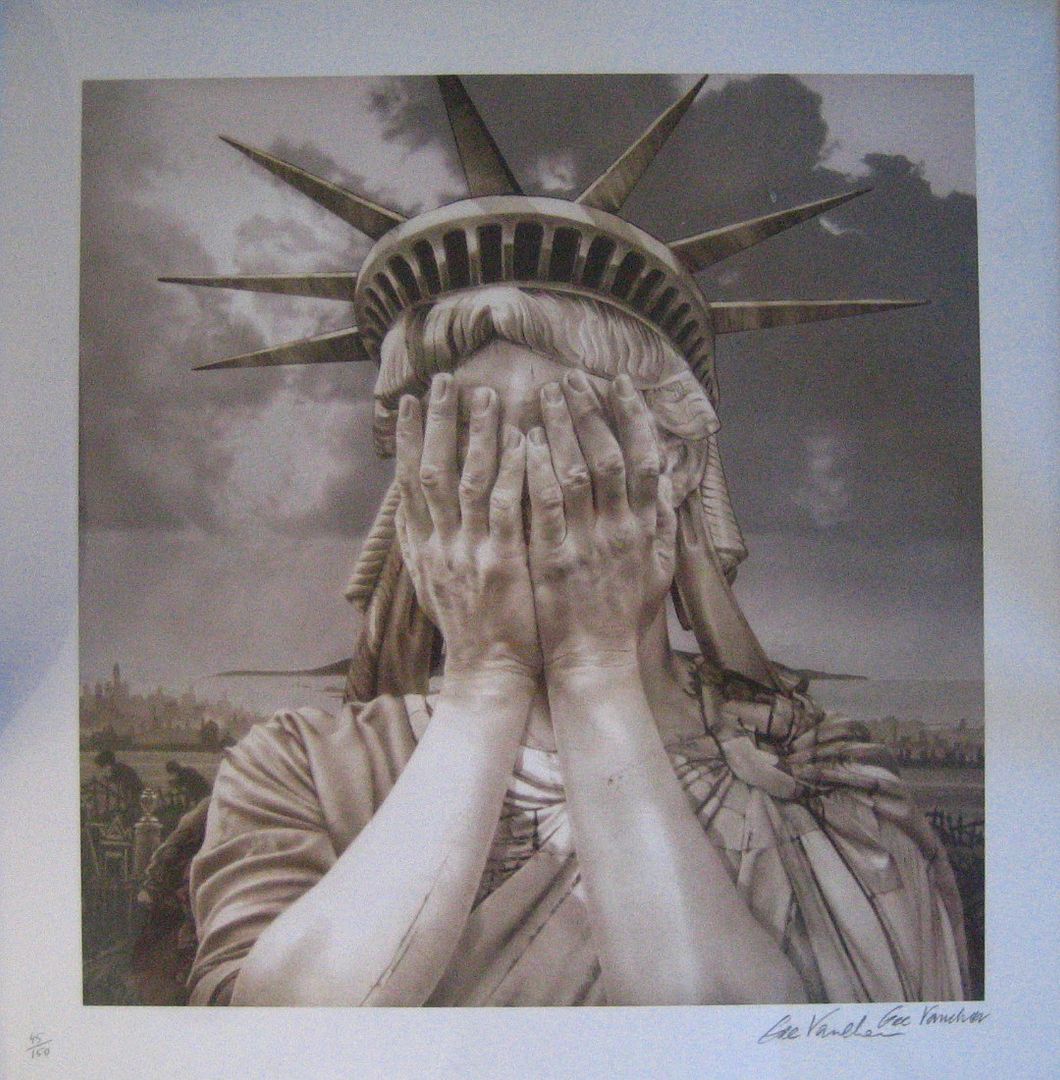 Tackhead Sound System tape side 1
Tackhead Sound System tape side 2
Tackhead Sound System tape side 3
Tackhead Sound System tape side 4
Tackhead Sound System tape side 5
Tackhead Sound System tape side 6
In debt to Chris Low for the lend of these three C90 tapes recorded on the floor at this performance, decent quality audience tape of a little under 270 minutes of the whole night. There was a time when turning up at a Tackhead Sound System / Maffia performance was the best night out by a country mile. I witnessed the explosive Tackhead Sound System nights in London a fair few times from 1986 until 1991 or thereabouts. A real mix of folk on the floor, big heavy sounds eminating from the speakers. All in all a massivly good crack. Some of the night would be spent up near the control / mixing desk station at the venue to witness Gary Clail on the mic or a very sweaty Adrian Sherwood dubbing up the mix like a man possessed.
Thanks again to Chris for the tapes and the ticket. Text below courtesy of tackhead.com, and the Gee Voucher artwork that heads this post is all mine mine mine.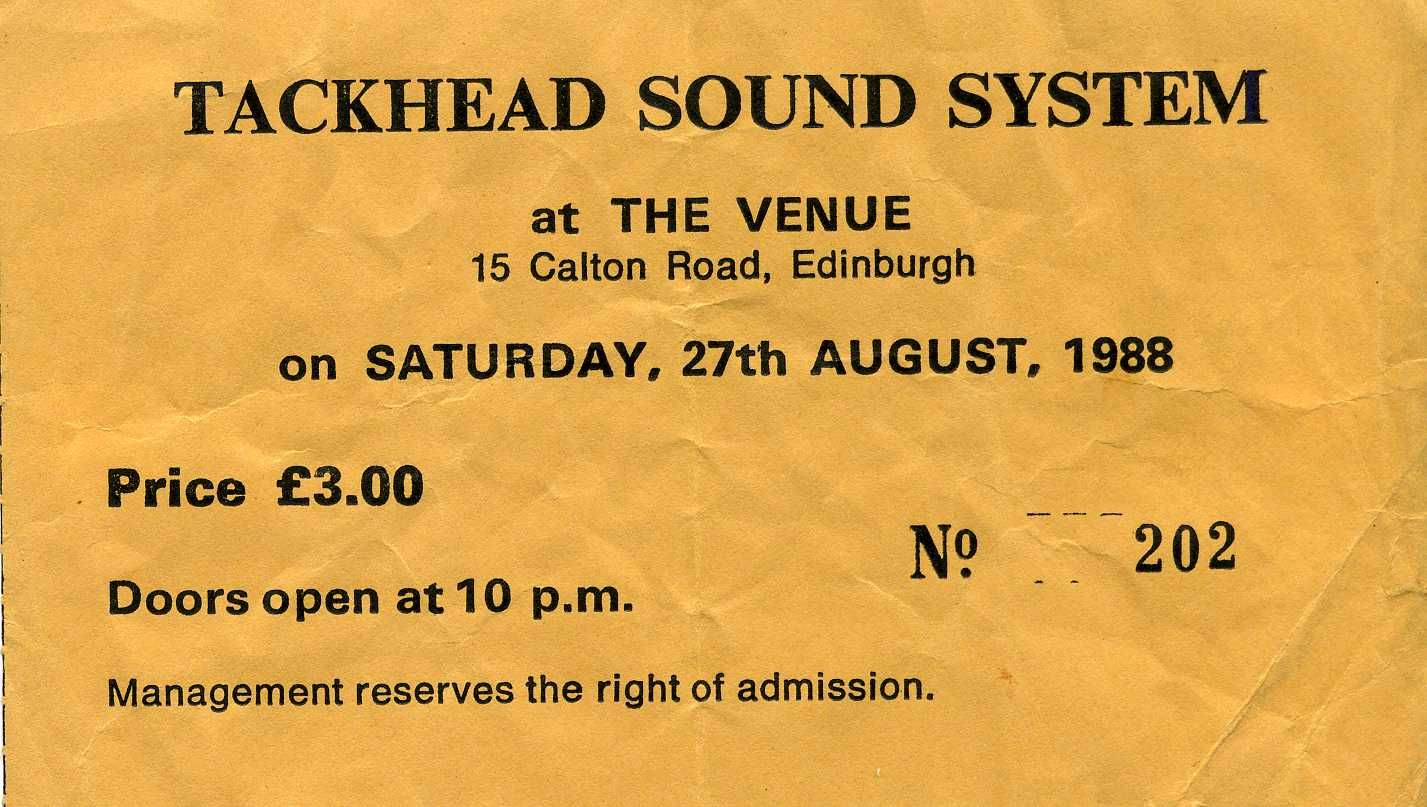 The Tackhead saga goes back to the mid-70's, when Wimbish and McDonald, teamed up in the 'disco' boom, when they attained cult success with Wood, Brass & Steel and with such tracks as Push push in the bush from Musique. They first met up with Keith LeBlanc in 1979 on the newly-formed Sugar Hill Records.
They soon became the label's house band, providing backing, both live and on disc, for the ground-breaking Sugar Hill Gang (Rapper's Delight), Grandmaster Flash (The Message) and Melle Mel (White Lines), helping to launch the onslaught of 80's rap. After the demise of Sugar Hill and drawn out legal wrangling, the three musicians continued to work on various projects. Described by The New York Times as, 'one of todays most extraordinary rhythm sections', they included recordings for the Tommy Boy label.
Moving on from the early 80's rap explosion, drummer Keith LeBlanc already released some solo work on Tommyboy Records (Maneuvers, Uh, on the sampler Masters of the Beat); mixing the (now legendary) DMX drumbeats with his own special drum sound. His release No Sell Out featured the cut-up raps of civil rights activist Malcolm X pitched against the infamous DMX drumbeat to acknowledged as the first ever 'sampling record'.
Ahead of the time and timeless. LeBlanc's No Sell Out, brought him to the attention of London's dub-master extraordinaire and On-U Sound label owner Adrian Sherwood. A foremost producer of reggae in the early 80's, Sherwood began to take his dub methodology to the limit, creating a unique form-distorted media and environmental collages of 'mind' sounds. Michael Williams (a.k.a. Prince Far I) was the spiritual teacher of Adrian Sherwood's art of dub.
In 1984, while working on a remix of On-U Sound act Akabu's Watch yourself for Tommy Boy records, he met Keith LeBlanc. After a productive meeting between Sherwood and LeBlanc, McDonald and Wimbish later joined them in London to begin work on a new project which they christened, Fats Comet. LeBlanc's beat, pitched with Sherwood's dub methodology, taken it to the limit (and far beyond…), creating unique form distorted media where the heavily distorted sound of McDonald's guitar and Wimbish's funky bass art made things complete.
As LeBlanc sums it up, "We started Fats Comet as a studio experiment. The stuff we considered being 'non-commercial' got stuck on Adrian Sherwood's label and Doug Wimbish came up with the name Tackhead; which is New Jersey slang for homeboy." After releasing a couple of 12″, like the vast underground club and science fiction dancehall classics Mind at the End of the Tether and What's my Mission Now? Tackhead already gained a lot of credits and popularity, especially among those who tied up to the industrial virus. An album was inevitable and Gary Clail's Tackhead Sound System's Tackhead Tape Time was bound to be a classic from the very day of its release.
In the meantime, they also found the time to back former Pop Group main man Mark Stewart as The Maffia; a collaboration which resulted in probably some of the most deranged hip-mutant-funk-metal-dub-hop records ever to be made. 'Tackhead in the area!' became the common chant after the 12″ The Game, which featured TV commentator Brian Moore alongside Jerry & The Pacemakers' You'll never walk alone, a legendary Liverpool football evergreen. The band also started touring live, which resulted in the initial release of the live album En Concert, quickly withdrawn after release because the band never wanted it to be released.
Friendly as a Hand Grenade, the band's debut album as Tackhead, marked a new direction. They had now been joined by fellow American and ex-Peech Boys vocalist Bernard Fowler, giving a soulful edge to their beats an making them more accessible to a wider audience. Bernard Fowler's introduction to the band came through the Mick Jagger-connection. Jagger is a big Tackhead-fan. Bernard Fowler still is background vocalist with The Rolling Stones.
In 1990 Tackhead released the album Strange Things which, despite some good tracks, turned out to be the band's major malfunction! They were dropped by record company EMI and until now, we hardly heard anything from Tackhead as a band apart from some 'live' gigs and compilation releases on Blanc Records, Keith LeBlanc's label. The German label Echobeach re-issued Strange Things in 1999, with additional mixes ass bonus tracks. 
But the Tackhead-members have never stopped recording. They have worked together under various names such as Interference, Strange Parcels and of course Skip McDonald's solo project Little Axe.
Adrian Sherwood is a renowned producer (Primal Scream, Sinead O'Connor, Air, Asian Dub Foundation, to name but a few), and finally released his first solo album in 2003, called Never Trust a Hippy?, assisted by the usual suspects, and is recording for the follow-up to 'NTAH?'.
Keith LeBlanc remixed tracks by The Cure, Nine Inch Nails and Godfathers, delivered many sample CD's and is working 'solo' with the help of the other three Tackheads…
Skip McDonald is concentrating on Little Axe (album Champagne & Grits due September 2004!).
Doug Wimbish released his first solo album, Trippy Notes for Bass, in 1999, apart from projects such as Jungle Funk and Black Jack Johnson, that involve Living Colour mate Will Calhoun. Wimbish and Calhoun are Head>>Fake and are of course part of the Living Colour reunion.
Besides the previously mentioned activities we should not forget to mention that the Tackhead members played, produced and remixed as guest musicians for high class quality productions: James Brown, Africa Bambaataa, George Clinton, Seal, BB King, Robbie Robertson, Annie Lennox, Mick Jagger, R.E.M., Tina Turner, Charlie Watts, Miles Davis, Bob Marley, Sly & Robbie, Depeche Mode, Bomb The Bass, Robert Palmer, Neneh Cherry, Malcolm McLaren, ABC, Jalal, Madonna, Brooklyn Funk Essentials…
…and then we're not even mentioning the +100 releases and formidable productions by the whole On-U Sound posse; Dub Syndicate, African Head Charge, Gary Clail, Mark Stewart, Bim Sherman, Ghetto Priest, Jesse Rae…!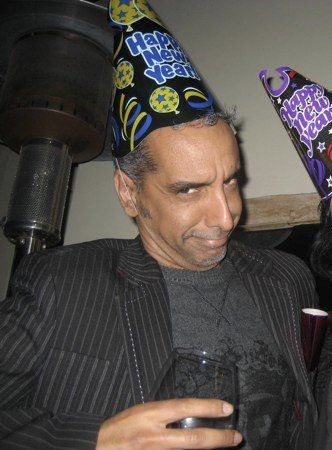 Many happy returns to Mr John Travis who is celebrating his birthday today…All the best from all of us here at KYPP online.