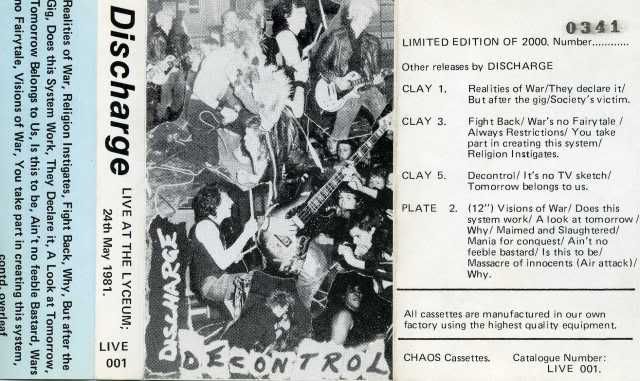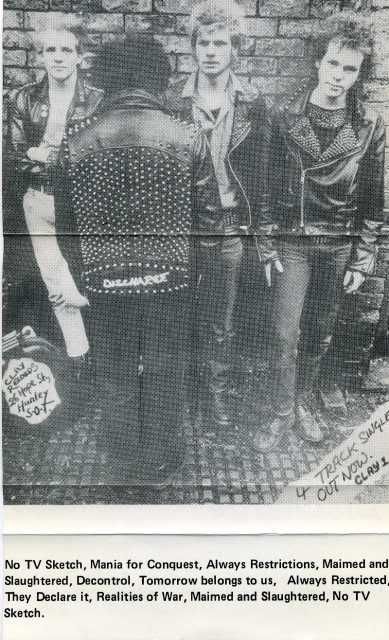 Realities Of War / Religion Instigates / Fight Back / Why? / After The Gig / Does This System Work / They Declare It / A Look At Tomorrow / Tomorrow Belongs To Us / Is This To Be / Ain't No Feeble Bastard / War's No Fairytale / Visions Of War
You Take Part In Creating This System / No TV Sketch / Mania For Conquest / Always Resrictions / Maimed And Slaughtered / Decontrol / Tomorrow Belongs To Us / Always Restrictions / They Declare It / Realities Of War / Maimed And Slaughtered / No TV Sketch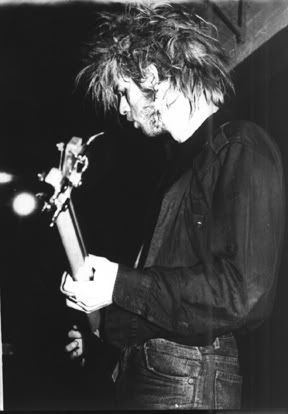 A below average performance by Discharge on this cassette from 1981. The first release from the 'semi official' cassette only label, Chaos Cassettes. Anti Pasti, Vice Squad and Chron Gen were about to get thier own limited edition mixing desk quality live recordings released by this label.
This Discharge gig, recorded at London's famous Lyceum venue, seems to suffer various technical hitches in the sound through the mixing desk for most of the night. Broken strings need to be fixed on a couple of occasions. Several tracks sound like the band members are performing their guitar, drum and bass parts at a different pace. Several tracks suffer from bad tuning. Altogether a pretty shambolic performance with no help from the venue engineer on a big London stage. Shame really. The cassette is not all bad though, some of the tracks hit home as you would expect from a band as awesome as Discharge, just not enough of them.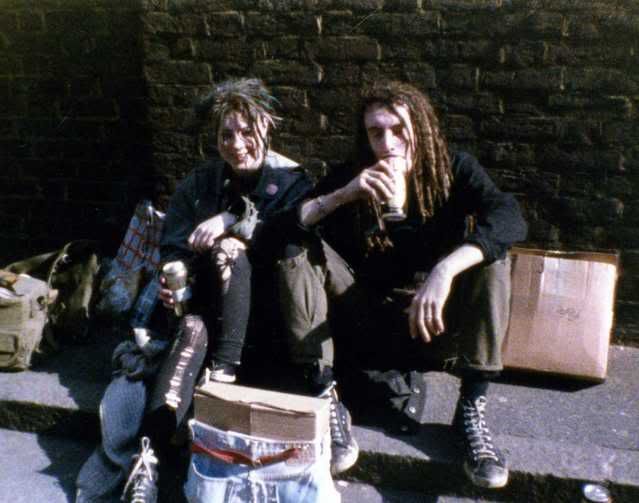 This post is dedicated to my old friend and Wood Green house mate, Pete Alberto originally from Ipswich, whose birthday it is today. A big Discharge supporter in his younger days and someone who would have witnessed, like myself, Discharge perform on a smaller stage, give a tight performance and (metaphorically) blow the roof of the venue. Many happy returns Pete.