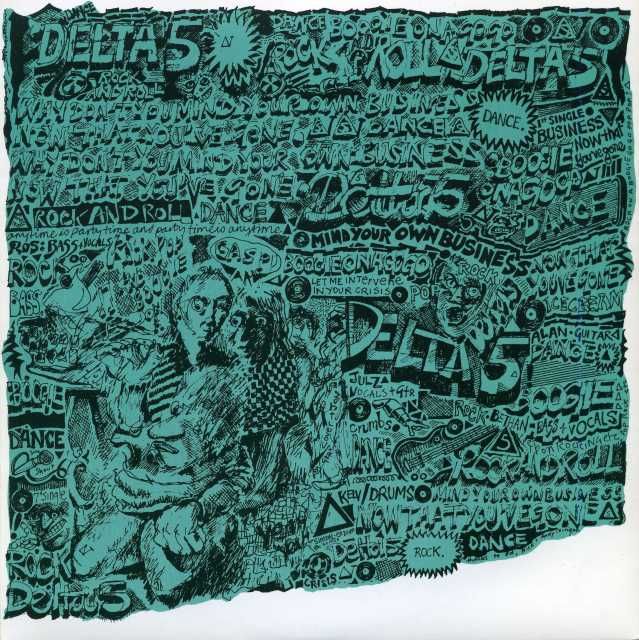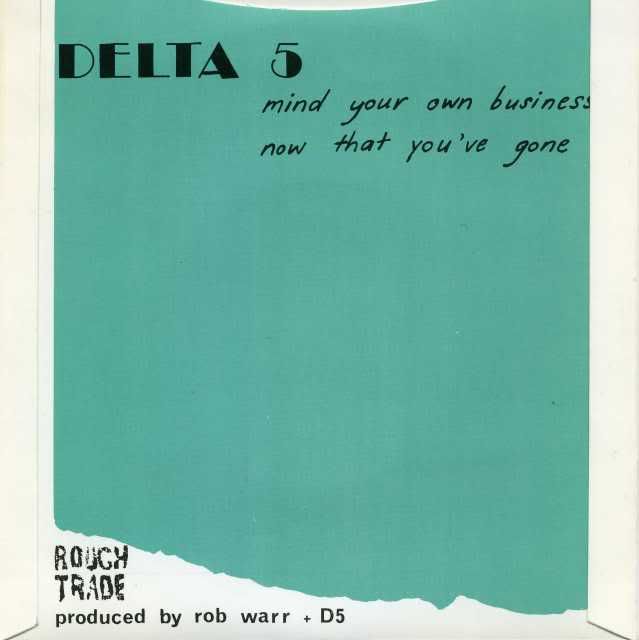 Great debut 7″ single by Delta 5 which even today, still gets a good few plays here at Penguin Towers. Text below courtesy of All Music Guide.com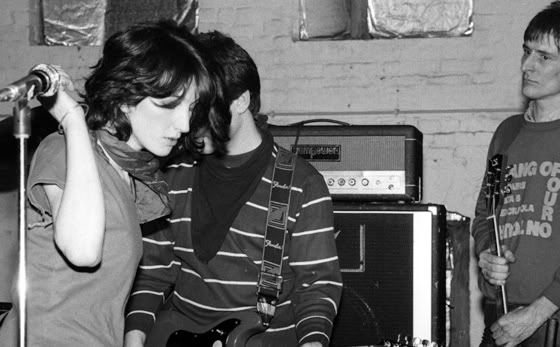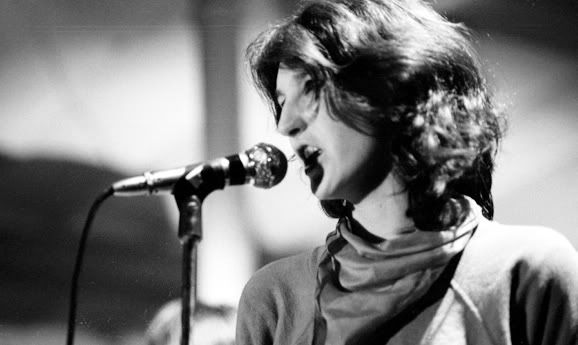 Initially inspired by the success of local heroes the Mekons and Gang of Four, Leeds, England's Delta 5 later emerged as one of the key figures of the feminist new wave. Formed in 1979 by vocalist/guitarist Julz Sale, fretless bassist Ros Allen, and bassist Bethan Peters, the group was begun on a lark, but following the additions of guitarist Alan Briggs and drummer Kelvin Knight, Delta 5 issued their debut single, "Mind Your Own Business," and found themselves thrust to the forefront of the Leeds post-punk community.
Frequently linked to Gang of Four, creating a similarly abrasive funk sound, Delta 5 was also at the vanguard of the Rock Against Racism movement, and Knight even once sat in for Gang drummer Hugo Burnham. The group's role as political leaders increased in the wake of a notorious street attack on its members by right-wing thugs, culminating in the rise of the Rock Against Communism groundswell. Their unique two-bass rhythm section set them clearly apart from their peers, and with the success of their second single, "You," they mounted a successful U.S. tour.
Upon leaving Rough Trade to sign with the Charisma subsidiary Pre, in 1981 Delta 5 issued their debut LP, See the Whirl. Despite the inclusion of some of their early single sides, much of the record fell prey to over-production, and was a critical and commercial failure. The group split shortly after its release.