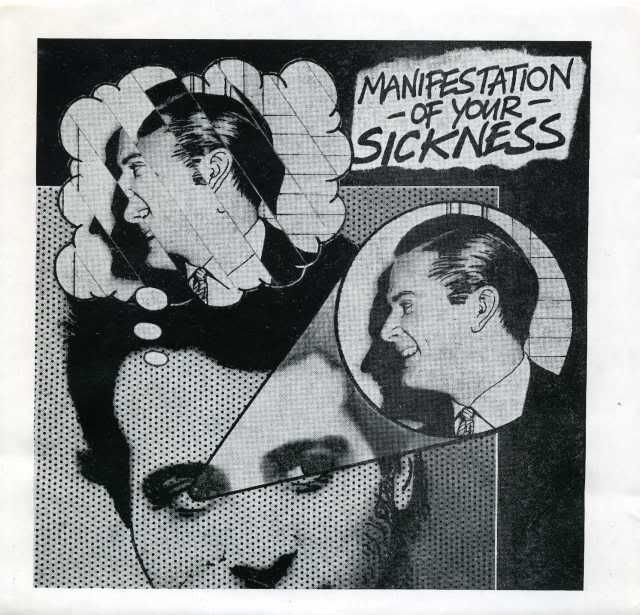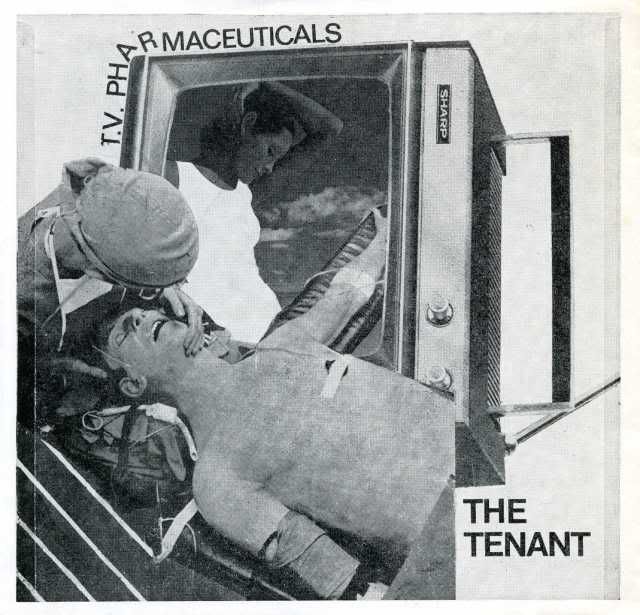 Manifestation Of Your Sickness
Crisis anyone?
I have gone through most of my adult life through to this very point right now, knowing sod all about this record. Thought I would check the internet, zilch on there.
The band sounds like they have been influenced heavily by Crisis, it definately sounds like an English vocalist chanting away quite happily, the rest of the band, who knows?
This release comes in a U.S style sleeve (very very thin paper, but nice quality) with U.S style labels (dunked centre and shiny silver paper). Most 7″ single product released in the U.K in 1979 would have much thicker quality sleeve paper, and would almost certainly still have the middle intact, unless they were ex jukebox records (which generally meant ex chart singles) that were sometimes sold in newsagents for 20 pence or whatever. Could this be a band based in the U.S.A with an English vocalist? Or could I be completely wrong?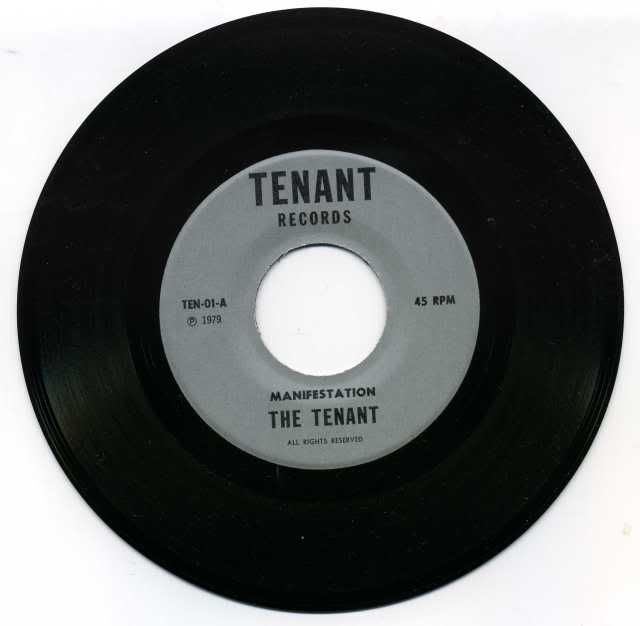 I need the help of Nic on this one, hopefully he has stored some information on this record, through years of storing other useless (!) information on crazy records that no one else has ever heard of, in his enormous brain. 
If Nic or any other KYPP browsers know anything of the history of this record / band then please give up the knowledge via the comments. 
Perhaps my quest for knowledge on this release is coming to a satisfactory end. Or perhaps not. We will see…