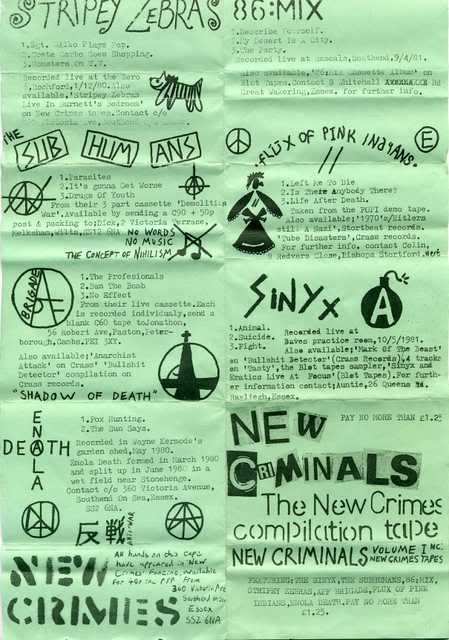 Sinyx – Animal / Suicide / Fight Subhumans – Parasites / It's Gonna Get Worse / Drugs Of Youth 86 Mix – Describe Yourself / My Desert Is A City / The Party
Stripey Zebras – SGT Bilko Plays Pop / Greta Garbo Goes Shopping / Monsters On T.V APF Brigade – The Professionals / Ban The Bomb / No Effect Flux Of Pink Indians – Left Me To Die / Is There Anybody There / Life After Death Enola Death – Fox Hunting / The Sun Says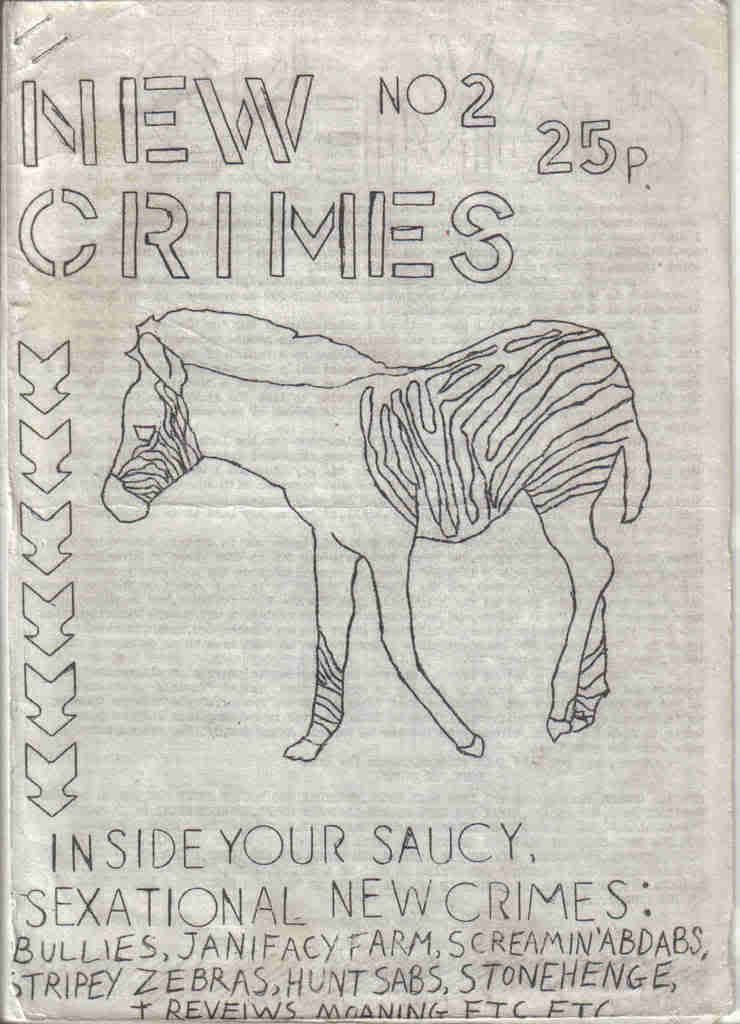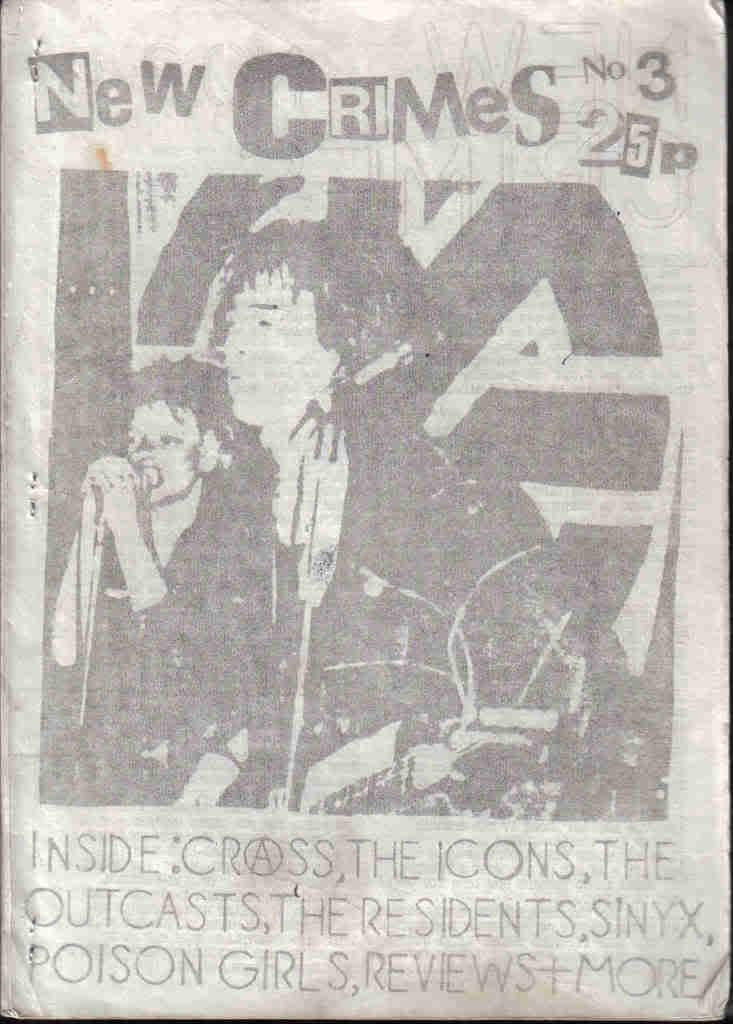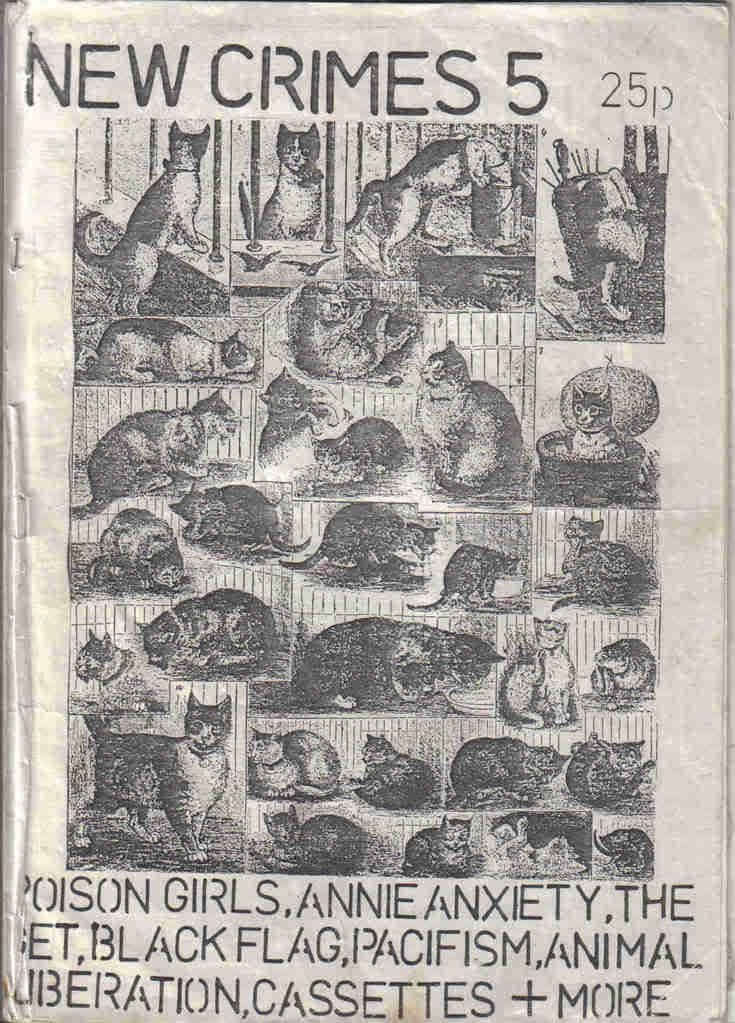 Hidden in amongst the porn in Chris Low's bedroom is some fine stuff, scanned and uploaded for you tonight. Thanks to him for all the above material. The magnificent Subhumans and Flux demos (three tracks each – the original demo tapes had more tracks on) are well worth a listen (the whole of my Flux demo tape was uploaded by me on this site way back in November 2007, if you care to listen to all the tracks).
New Crimes was a fanzine released in the Southend area, compiled and edited by Graham Burnett who now runs all kinds of 'green' workshops and has released several books and pamplets on 'green' issues.
The Spiralseed site, run by Graham is worth a peek and all literature is available online on his site or via Housmans Bookshop in Kings Cross, London, N1.