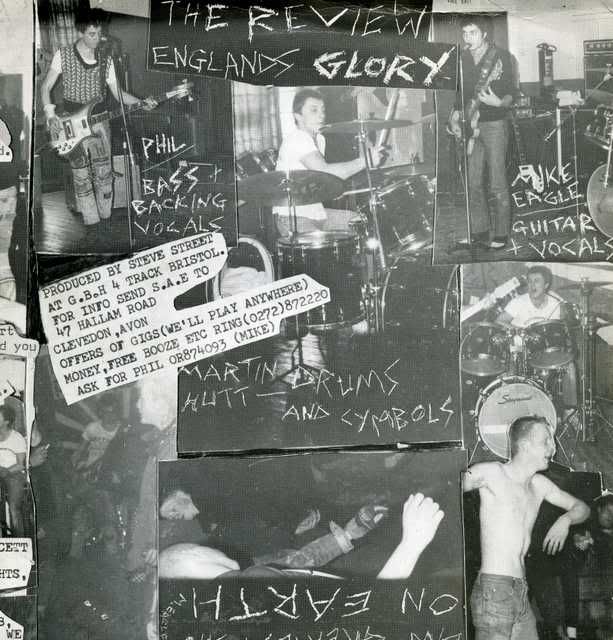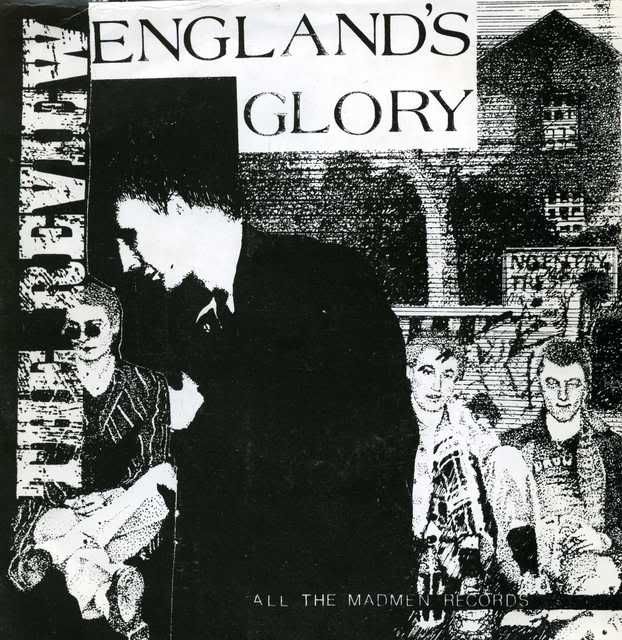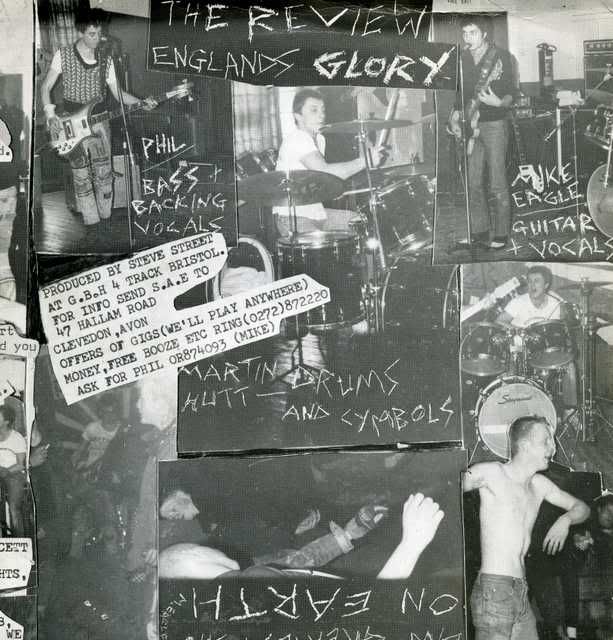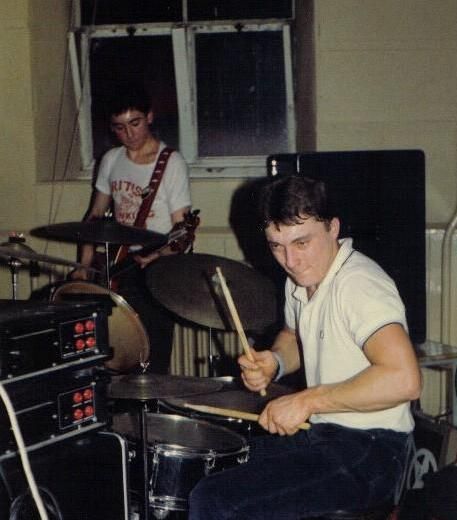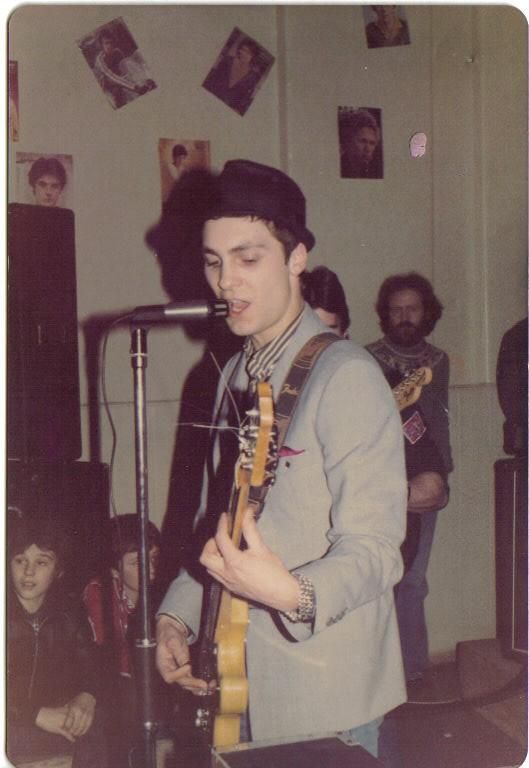 1980 continued with another release on the All The Madmen record label by a Clevedon mod band, The Review – 'England's Glory / Greatest Show' 7″.
The Review was a band that was like many other mod revival bands of the year but a cheaply recorded one! That said the band were still very punchy and these two tracks are very good indeed.  On the sleeve it name checks The Mob, Wilf, Christine and Debs (Goodge) from Bikini Mutants (Debs was to become a founding member of My Bloody Valentine in the mid 1980's). Please listen carefully to the intro of  'Greatest Show' on the B-side, sounds very much like the first few bars of  'Londons Calling' by The Clash!
Photos supplied by Mike Eagle, the vocalist and guitarist of The Review. Thanks to him for them.