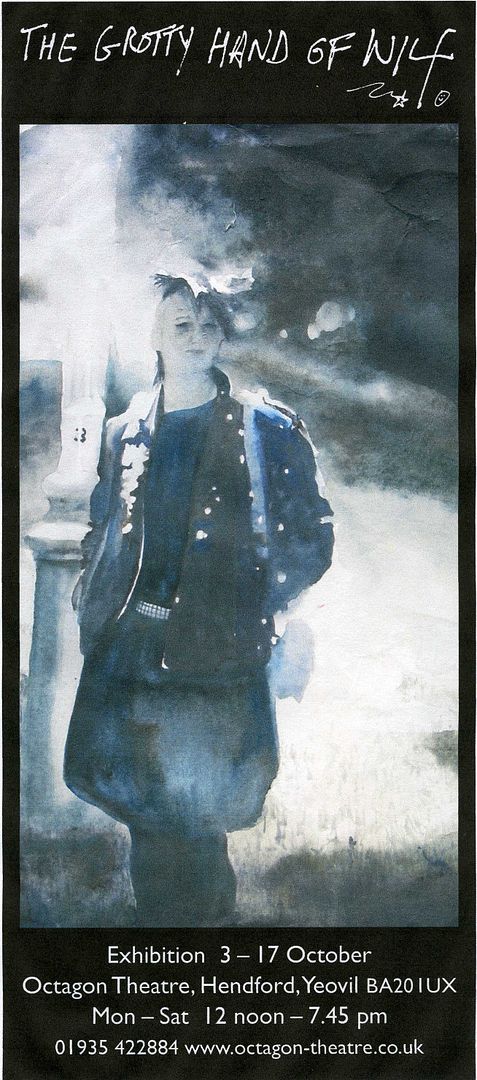 There is soon to be an exhibition in Yeovil of the late Wilf's artwork. Amongst other works Wilf created the artwork that was used on all the Mob's vinyl sleeves as well as some other early All The Madmen record releases, The Review, Andy Stratton etc.
At the moment the exhibition has collated some artwork which was painted before the existence of The Mob and All The Madmen records and there is also a fair bit of artwork that was painted after The Mob disbanded up until Wilf sadly passed on.
The exhibition is in need of any original Mob / All The Madmen record artwork and both Joanne and Graham have been busy putting out feelers to try to get this original material so he can get it displayed. If that original material has not been traced or if it found that the material has been destroyed then sleeved copies of the records that Wilf's artwork appears on will be displayed instead.
If anyone has any Wilf artwork that may be of interest and would like it to be included in the exhibition then please contact Graham Moores at grimbol@o2.co.uk .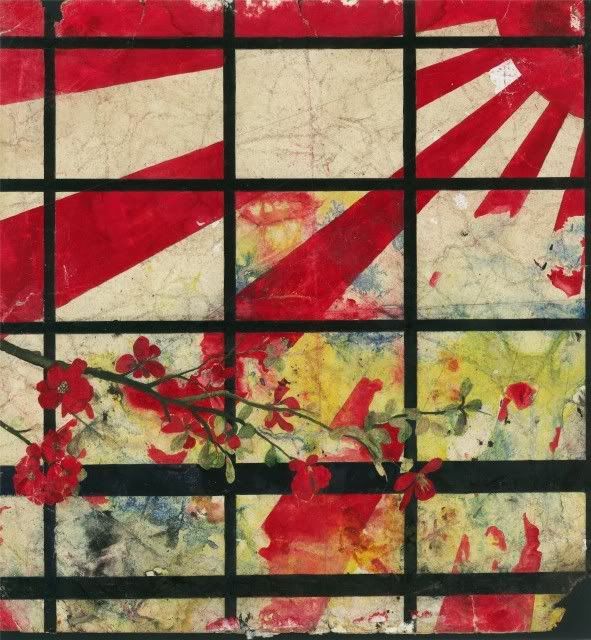 Two paintings that were kept safe and sound by Mark from The Mob, are the original artwork for the 'Let The Tribe Increase' LP which adorns the wall of his cabin up in the hills near Bristol and an earlier painting from 1978 that shows a  young girl in front of lined up police. Hopefully those two examples of Wilf's artwork will be lent out and displayed at the exhibition.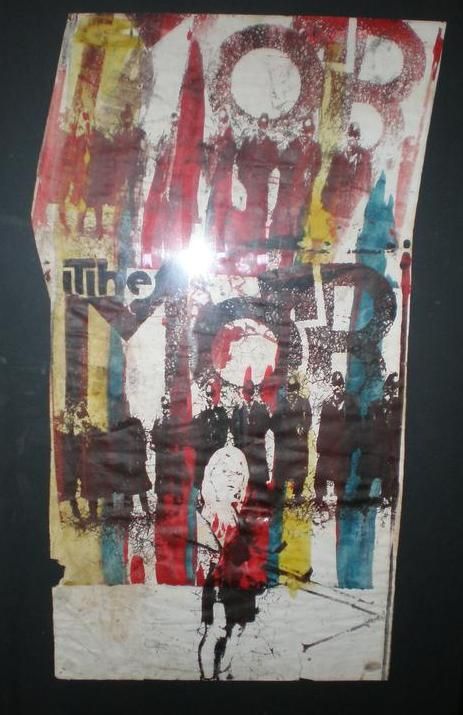 If anyone knows anyone who may be able to help Joanne and Graham on their quest to fill up this exhibition then please get in touch with him on the email link in red above or if you prefer let KYPP know either on a public comment or privately via the contact option.
Thanks.