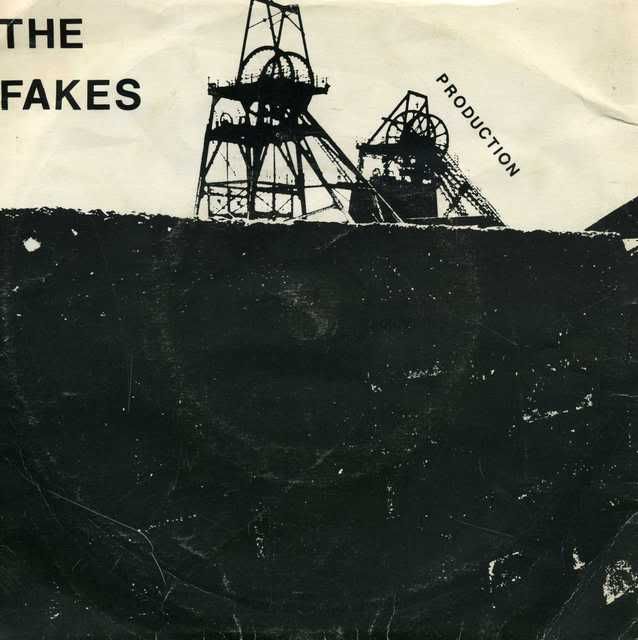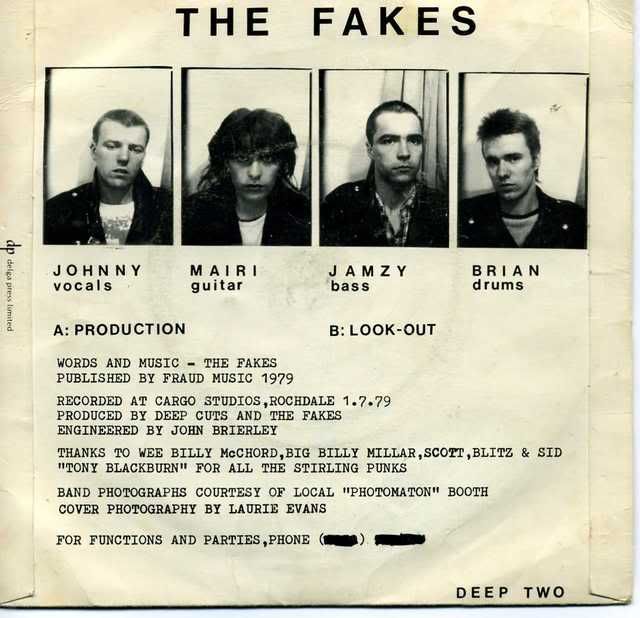 A rare record from Chris Lows collection from 1979.
I believe Chris used to live next door to one of the members of this band in Stirling, Scotland. I think I would be correct in saying that the older 'Fakes' members took Chris under their collective wing and supplied some of Chris's first memories of gig going, whether in youth clubs in town, or bigger mainstream gigs further afield.
I forgot I have a tape also by this band lent to me by Chris Low, which is really rather good.
Justice / Discontinued Line / Anytime / Then I Kissed Her / Frenzy / Spots / The Perm / Uniforms / Unmobile Women / Production
Tony Blackburn / Going Round In Circles / A Thousand Million Girls / Look Out / Final Curtain
I have uploaded an interview that Chris (Spike) included in his fanzine 'Guilty Of What?' from 1982 for further information on this band. No doubt Chris will add something of interest in the comments section.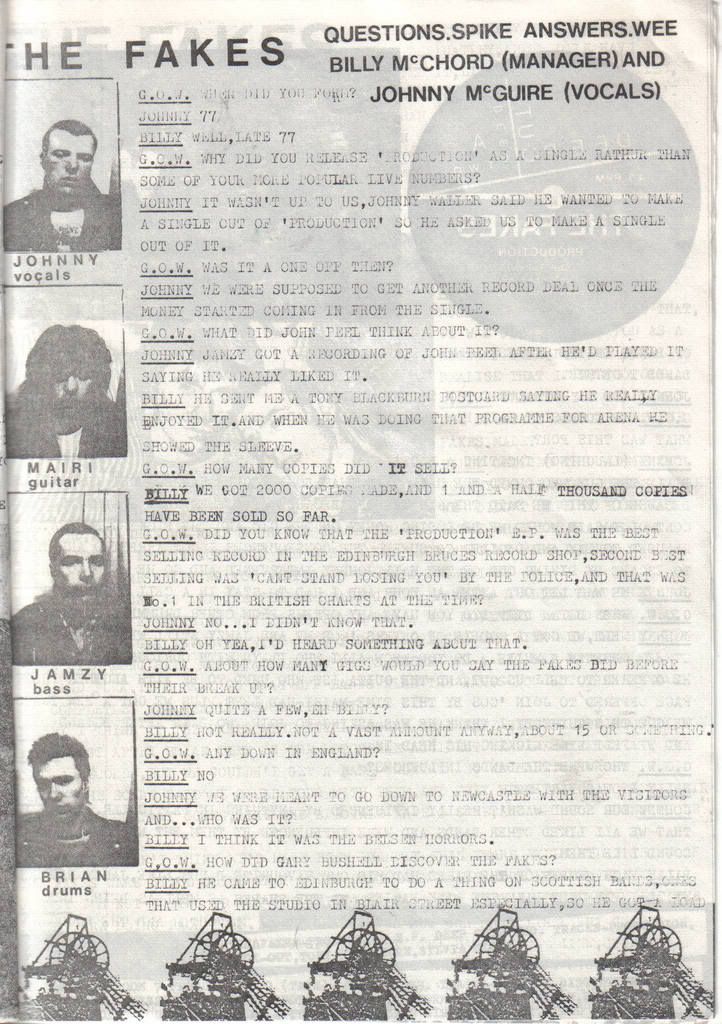 Bigger text here
Bigger text here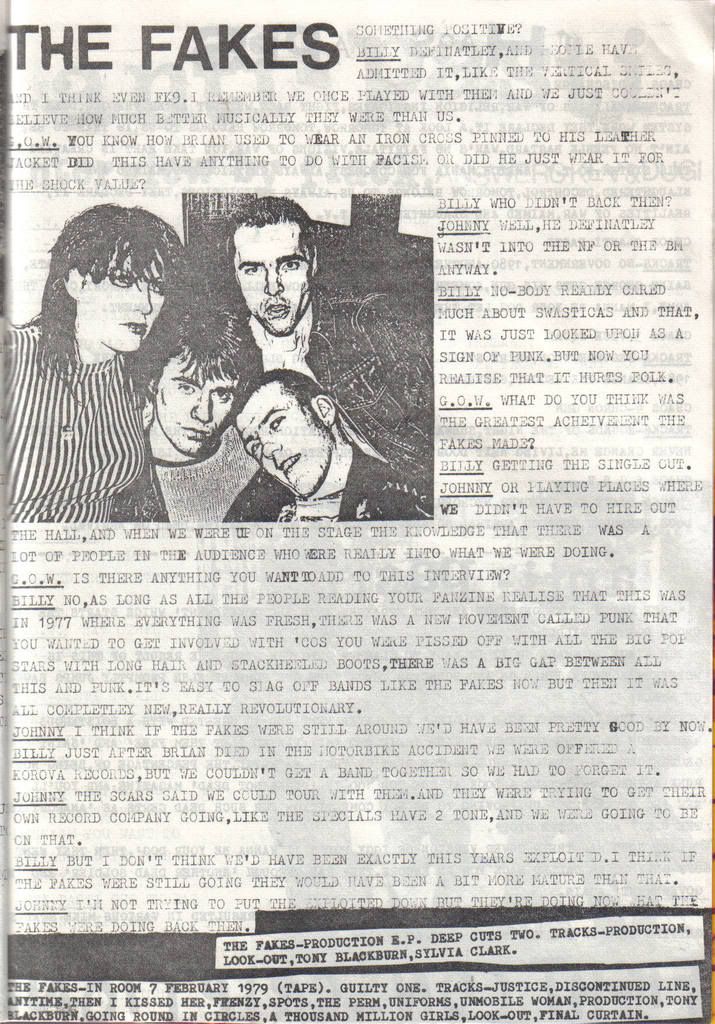 Bigger text here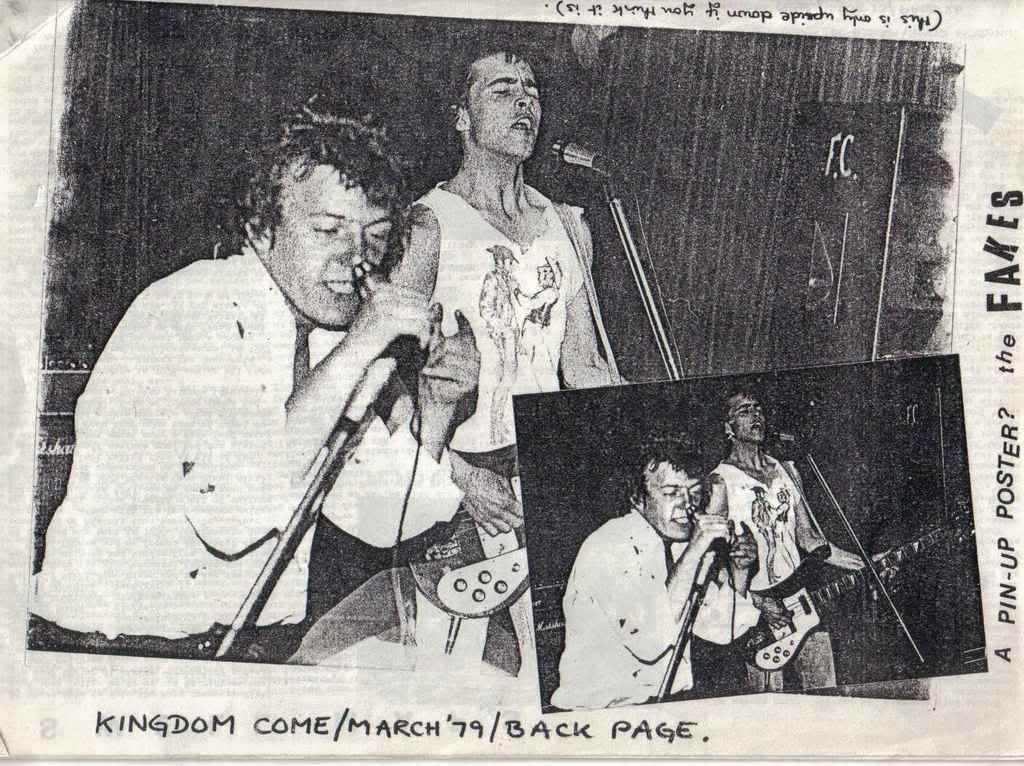 bigger text here