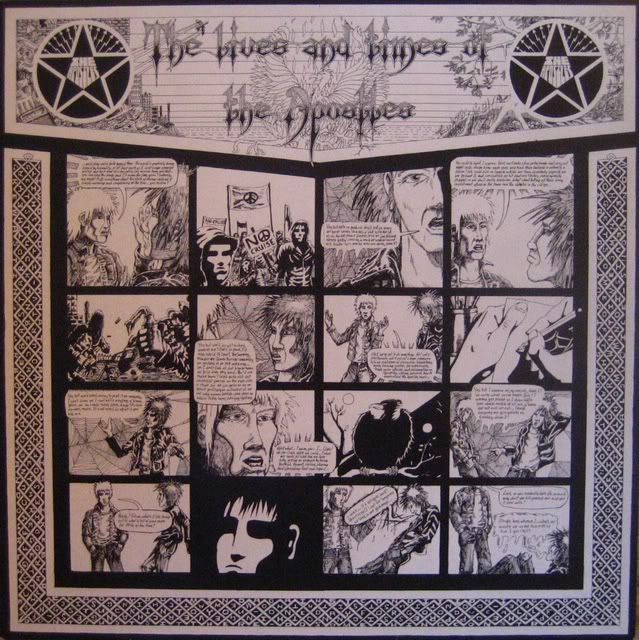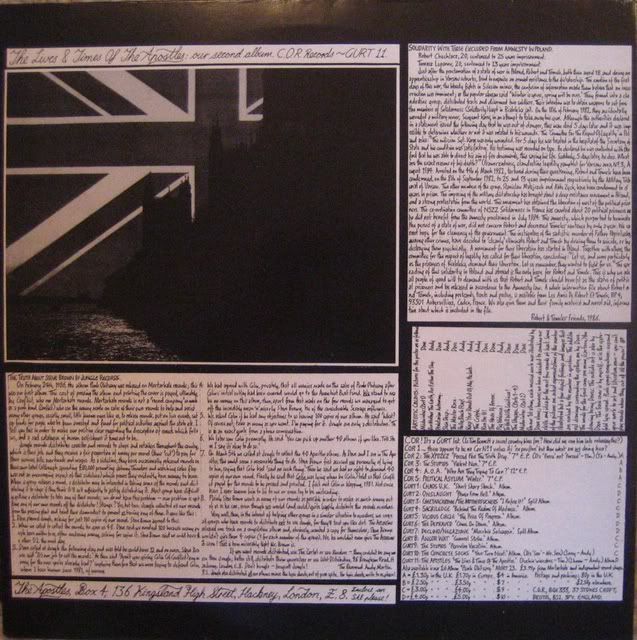 Midwinter / Our Mother The Earth, Our Father The Sky / Proletarian Autonomy / Skin Deep / The Master Race / Hello Black Flag / Keep Your Hands Out Of My Pockets / The Cripple / Run For It / The House Of Horror
Pig Violence / To Hell With Leviticus / The Voyage (Parts 1 to 4) / Midwinter 2
The Apostles second vinyl album from 1986 released on Bristol's Children Of The Revolution Records. Crammed full of literature and poster inserts as you would expect from an Apostles release. Several re-recorded tracks from the old demos and 7″ singles and a load of newer material. This album incorporates Punk, Celtic, folk and Blues influences, well displayed on tracks like 'The Voyage parts 1 to 4' which spans a whole spectrum of different genres but works wonderfully. Sounds more akin to The Pink Fairies and Hawkwind which can not be a bad thing, both these bands have been mentioned on this site recently so here is another mention…!
Scruff from Hellbastard and Chris Widni are the extra musicians on this release along with long time members Andy Martin and Dave Fanning. 
The first Apostles album 'Punk Orbitary' and the first five demo tapes are on this site if you use the search function.
All other Apostles albums that I will upload will appear on the post 86 section, so check there from time to time.