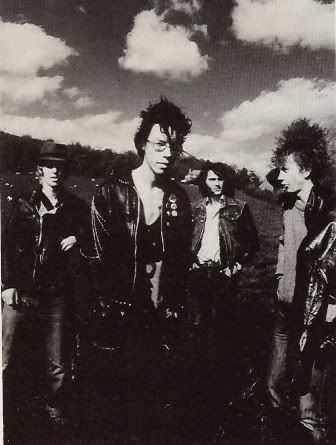 All Gone Dead / Gonna Get Worse / Demolition War / Peroxide / Walls Of Silence / New Age / Us Fish / Killing / From Cradle To Grave / Whose Gonna Fight / Human Error / Dont Wanna Die
Minority / Mickey Mouse / Drugs Of Youth / Subvert City
Nice crisp mixing desk tape of one of the shows recorded during the first tour to the U.S.A in 1984.
A band from a town called Warminster in Wessex getting popular with the punkers towards the arse end of 1981 with the marvelous 'Demolition War' E.P. A handful of decent 7″ singles followed, as did a decent enough LP entitled 'The Day The Country Died'. The last record I got from this band was 'From The Cradle To The Grave' LP which was released around the time when the U.S.A. tour took place.
The Subhumans, live or on record, after 1984 did not interest me as much as they probably should have, so I know next to nothing of what happened to the band in the mid 1980's but I did enjoy Dick Lucus (the vocalist) other recording and performing band, Culture Shock.
Apologies for the shortness of this post featuring a band that deserves a little more effort on my part, but bit pushed for time tonight.