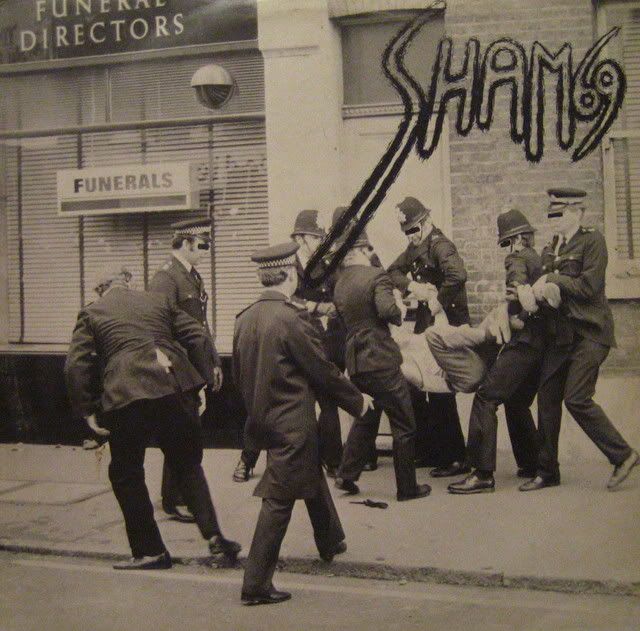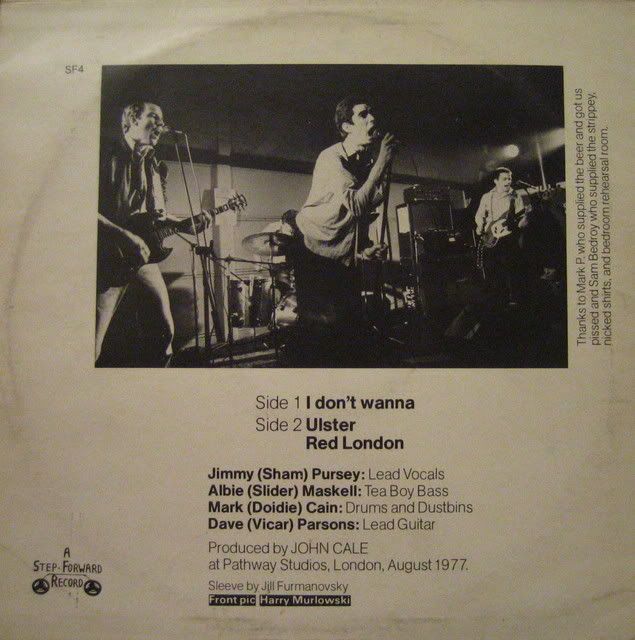 Crash, bang, wallop…The return of a punk post on this site.
Debut 12″ single from Sham 69 released on the excellent Step Forward record label, not as good as later material from the band in my opinion, but still worthy of inclusion on this site because…you're worth it.
Text below by that pesky wikky pee dear site.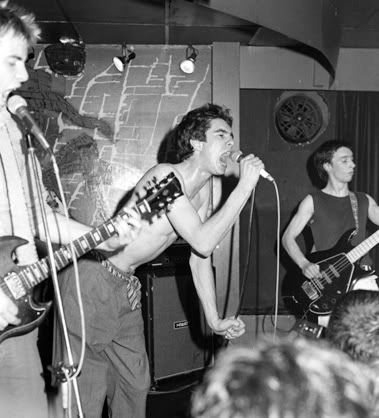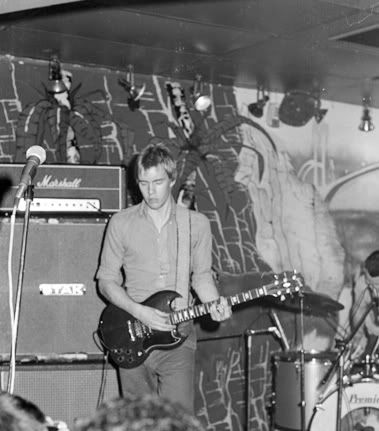 Sham 69 is an English punk rock band, originally from Hersham, Surrey, and was a huge musical and lyrical influence on the Oi! and streetpunk genres of the 1970's. The band allegedly derived their name from a piece of football-related graffiti that singer Jimmy Pursey had seen on a wall that originally said Hersham '69 (the Her part was worn out).
The November 12, 1976 issue of NME notes that Sham 69 was rehearsing in 1976, although only Pursey would remain from this early lineup twelve months later. Sham 69 lacked the art school background of many British punk bands of the time, and brought in football chant backup vocals and a sort of inarticulate political populism. The band had a large skinhead following (left wing, right wing and non-political), which helped set the tone for the Oi! movement. Their concerts were notoriously plagued by violence, and the band ceased live performances after a 1978 concert at Middlesex Polytechnic was broken up by National Front-supporting white power skinheads fighting and rushing the stage.
Sham 69 released their first single, "I Don't Wanna", on Step Forward Records in August 1977, and its success in the independent charts prompted Polydor Records to sign the band. Their major label debut was "Borstal Breakout" in January 1978, followed by UK singles chart success with "Angels With Dirty Faces" (reaching number 19 in May 1978) and "If The Kids Are United" (number 9 in July 1978). They were taken from the group's debut album, Tell Us the Truth, a mixture of live and studio recordings. The group had further chart success with "Hurry Up Harry" (number 10 in October 1978), which came from their second LP and first full studio album, That's Life. The band's popularity was enhanced by their performances on Top Of The Pops. They eventually started to move away from punk rock, to embrace a sound heavily influenced by classic British rock bands such as Mott the Hoople, The Who and The Faces. This was demonstrated by their third album, The Adventures of the Hersham Boys.
Sham 69 originally broke up after their fourth album, and Pursey moved in a heavy metal direction after working with the remaining members of the Sex Pistols for a short time, under the name Sham Pistols. Dave Treganna joined the 1980s glam punk/goth band The Lords of the New Church, with Stiv Bators of The Dead Boys and Brian James of The Damned. In 1981, Pursey collaborated with Peter Gabriel on the single "Animals Have More Fun" which was commercially unsuccessful.