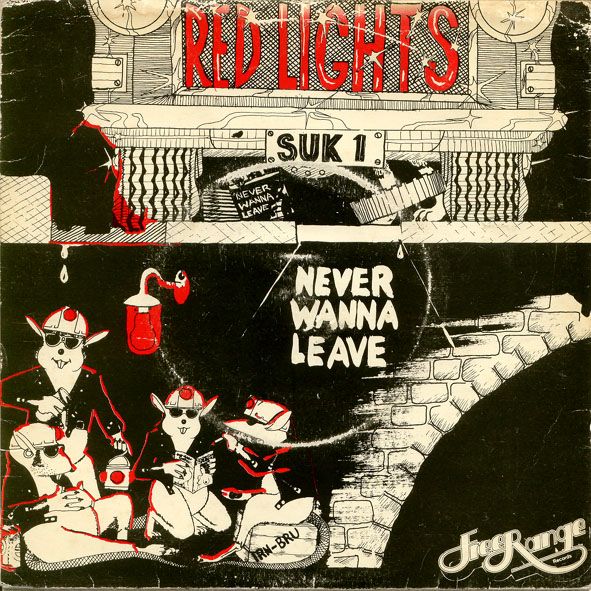 Never Wanna Leave A-Side single
Never Wanna Leave Roxy Club / Seventeen single B-Side
Under the cover of darkness I get a plain brown bag handed to me by a man disguised by a long scarf, covering his features. He claims to be sympathetic to the KYPP cause, and claims that the contents of this bag are 'hot' and he wants no questions asked. He gave me one codename 'Arthur Dent' and he claims to be from Yeovil.
I ask no questions. He disappears into the night's shadow strewn streets happy that the package is in safe hands. He shouted at me further up the street something sounding like "BEWARE; the enemy is out there and they are going to get you at some point soon…". Some other words I did not hear. I dismiss him as some paranoid speed addled freak, but I am pleased that I am holding the bag. When opening the bag I realise that this man is indeed sympathetic for the KYPP cause, as within the package is a record requested by Mark, late of The Mob.
I figure it out; every thing fits, it all fits…This man has braved everything to get this to the right hands for uploading, he claims he is also from Yeovil. Would he have known The Mob at all? From his features I could make out he seemed roughly the right age to have known the band. For all I know he may well have performed at the same dingy venues as The Mob had in those far gone dark days of old.
I don't know, a strange night, but whoever the man was I am pleased he came up to me in the darkness and presenting this  nugget from his own record collection (I would assume).
I know nothing of this band, perhaps that's what he meant when he shouted back at me, or perhaps he meant a much, much darker force was out to get me. I should tread carefully from now on, be on my guard at all times. Maybe 'THEY' will get me.
I do have the Roxy LP's, one of which this band, The Red Lights feature on and I will upload  both LP's up onto KYPP at some point soon. Assuming I live that long…Did I hear a noise outside, a twig breaking, a footstep perhaps?…I am gonna turn the lights down just in case and await nervously my fate that I was pre-warned of earlier this evening…
Text below ripped and torn '1977 style' from the punk77.co.uk site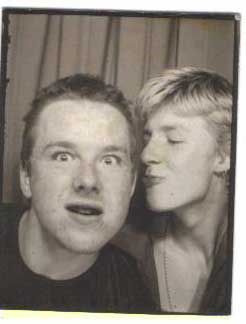 I find myself once more in a Public drinking house, interviewing another could have been, should have been rock star . . Well, actually I've been here before as joining me on this August, Sunday Afternoon is none other than my old mate, Mark Tate one time leader of The Pitiful.
During the Punk Rock Phenomena of late 1976 –77, The Pitiful were real contenders for being the most controversial band in the Eltham area of S.E. London.
[Brian] "Hello again Mark, thanks very much for talking to me again about your exploits as a rock star.''
[Mark] "Hi Brian, nice to see you again. Thanks for asking, but I don't know about the rock star bit." [Mark chuckles loudly]
[Brian] "So Mark, we know a little bit about the Roxy years, along with the trials and tribulations of being in a punk rock band of that time. What's the full story, leading up to you joining The Pitiful ?? You must have been knocking around with musicians a bit before then?''
[Mark] "Ashley Cadell I think was the first musician I would call a mate. I knew other people that were in bands, but Ashley was the first person who I saw as a proper musician, who I bonded with. Ashley formed The Rats, who later became The Red Lights. I unwittingly attended the same school [Crownwoods Comprehensive], as Ashley. I didn't get to meet him though, until I had actually left Crownwoods.
[Brian ] "How did Ashley Cadell and yourself get to eventually cross paths?"
[Mark] "Well, I eventually left Crownwoods Comprehensive in the summer of 1976, along with a good mate of mine, Andy McLachlan. Andy McLachlan arranged to meet a mate one afternoon, and asked me to come along as he thought that I had a lot in common with this mate of his. This mate, as it happened turned out to be Ashley Cadell. Andy and Ashley had recently formed a punk band, that they had named The Rats. Ashley Cadell was still in the upper sixth form of Crownwoods at this time, and we had arranged the meet up at the sixth form Common room at Crownwoods. With Ashley was this mate of his, Jason Bratby. Jason Bratby, was the son of the famous artist, John Bratby.
When we got to the Common Room, Ashley and Jason were sitting around, listening to this old 50's Dansette record player . They were listening to "Anarchy In The UK." I remember being instantly taken by their style. Tight crop haircuts, and they were both wearing boiler suits. A style of their own, very punk rock but a little bit different. And as it happened, they turned out to be really top blokes, just really friendly and approachable."
[Brian] "Mark, How does your obsession with 50's style, especially that of Rockabilly compare to punk rock, something that was so naïve and new sounding for the time. Nothing remotely like the Rockabilly sound?
[Mark] "I've always loved music in particularly the pure 1950's Rockabilly sound. The style of Rockabilly along with the music is rebellious. Rockabilly I suppose was the Punk Rock of its time. Punk was as diverse as Rockabilly. It shook up the 70's and rebelled against all that shit music that was in the charts at the time. Like in the 50's with Rockabilly, it was the music and culture that totally rejected everything that your parents were into . Music and style was totally turned on its head."
[Brian] "Well certainly no one can deny that . . . How seriously did the bands take, what they were doing. Was there any aspiration to be famous and successful or was it really just kids having a laugh at the expense of adults and conformity?"
[Mark] "I suppose it was just a big laugh in the beginning, to be in a band . . girls loved it and it was certainly something to show off about a bit, to say you were in a band , But saying that, I'm sure that a great deal of kids, inspired by the fact that punk bands were actually getting record deals. To think you could actually be in a band that might get to release a record was a huge buzz. Yes I suppose something to aspire to. In the early days, even The Rats really aspired to be a successful band. They really spent all the time they could, rehearsing tirelessly."
[Brian] "Did they have a regular place to rehearse?"
[Mark] "Yes, they used to rehearse in the basement of Andy McLachlan's mums house just off of Glenesk Road in Eltham. I was invited to sit in and watch them rehearse a few times. I've got very fond memories of that. They were really good and different to anything else around.'' [Mark smiles]
[Brian] "Who else was in THE RATS in the beginning? They were a three piece at first, weren't they?
[Mark] "No !! The band were a four piece outfit right from the beginning. They comprised of Andy McLachlan, who was on vocals. Dave McMullen played the drums, with Andy Howell on Bass guitar and additional vocal. Ashley Cadell was on the lead [Guitar] and vocals. He was quite the accomplished guitarist, and could bash out some mean riffs. He had this lovely White Fender Strat, which instantly influenced me to buy my first guitar. It had to be a Strat'. Mine was black though. Very proud of that guitar I was."
[Brian] "Who were the bands that influenced The Rats?"
[Mark] "I dunno about the individual bands but they were definitely defining a sound of their own. Although The Rats, initially started off as being a Punk Band, I always thought they were far too tight an outfit to be just any ordinary Punk Rock band. I thought they definitely had an R&B influence coming out, from somewhere."
[Brian] "We know you formed The Pitiful later on but didn't hanging around The Rats give you any influence to start a band of your own, this early on?"
[Mark] "I didn't form The Pitiful, I just grabbed the opportunity when it arose, as I covered in the last chat we had. That was the first band I was in and to be honest I hadn't really thought anything about starting a band or joining one. These things just happened and I took the situation by the horns when it came up. I did get asked to join The Rats once, and declined. I did sort of regret not doing it, but things turned out great with The Pitiful opportunity that any real regret was soon dispelled."
[Brian] Wow! you were asked to join The Rats. How did that come about?"
[Mark] "Well ….. I had gone along to watch  The Rats rehearse. Just the same as I had always done before. There was a bit of an atmosphere about, but nothing tense or anything. Just this feeling that something was up. For one reason or another Andy [Mclachlan] had left the room and Ashley just came straight out with "How do you fancy replacing Andy as our new Vocalist? Well to say I was taken aback was an understatement. It was quite the musical coup, I tell you. I did though decline. It would have been a great opportunity and I was well honoured to be asked to join The Rats, but yes as mad as it sounds now, I did decline, mates and all that. I had really bonded with these guys . They had become really good friends."
[Brian] "Did you declining, change anything in the relationship you had with the band and who did they get as a replacement?
[Mark] "Do you know, I think things carried on exactly the same. Andy remained on Vocals and nothing else about it was ever mentioned in my company. As far as my relationship with the band, we were still very good friends. Every Sunday, Ashley would drive over to my house in New Eltham, with Jason [Bratby] and Andy [McLachlan] and all of us would go over to Croydon. We would go to the Croydon Greyhound and check out what bands were playing. The Croydon Greyhound was a great venue. The Adverts, Siouxsie And The Banshees, The Buzzcocks, and even Motorhead all played there. We had some terrific times there. The first band that we all went to see there were The Ramones. Can you believe that, The Ramones at the Croydon Greyhound ?? Supporting them were another American band, Talking Heads who were in fact on their first ever tour of the U.K. What a memorable night that was. The Ramones grabbed me hook line and sinker that night. To this day they are still one of my absolute favourite bands. " [Mark exudes excitement at this point as if the experience was just yesterday]
[Brian] "How long was it before you became a part of the legend that is, The Pitiful?"
[Mark] "I was still hanging around with THE RATS for a long while, right up to the point of meeting up with The Pitiful guys. It must have been a fair few months after the declining of the vocalist position. The Pitiful opportunity turned up just as much out of the blue as The Rats invitation. I was on a number 21 bus, one evening and I just got talking to this bloke on the bus. He noticed my look of cropped hair, leather jacket and winkle pickers, and started chatting realising our appreciation of similar music tastes. This bloke turned out to be Jim Jarret. He along with a couple of other mates had just formed The Pitiful. Jim played bass guitar and instantly told me of the predicament that they had with their lead singer [Tony Cunningham] bailing out on them, on their first gig. A gig at The Roxy too! Jim straight away, there and then invited me to join The Pitiful. Initially I did decline but further meetings did eventually win me over." [Mark takes a slug of wine before continuing]
[Brian] When did you finally accept then Mark?
"It all happened about a week later, when I was on my way home, from a few pints with my mates. Id been out for the evening at the Greyhound pub in Eltham high street, when out of no where, I was confronted by a couple of lads, who took a dislike to my look. One of them had a blade, and for an instant I really thought I'd had it. It just so happened, that Jim Jarrett and a mate of his, Peter Holt were walking down the opposite side of the road and saw all that was going on. They both immediately ran across the road to my aid. Jim gently persuaded the Twat with the knife, to put the blade away. The situation may have been sorted, but Jim and Peter gave the two of them a right royal kicking anyway. Jim and Peter took me for a pint or two, as I was still a bit shaken up by the whole episode. From that day Jim, Peter and myself became good mates, sharing a pint or three fairly regularly. Over the coming weeks I finally got to meet the other members of The Pitiful. It wasn't long before being reminded of their predicament, of them being without a singer. Guess what ?? I was asked again if I would consider being the singer for The Pitiful. I was also told the fact that a further gig had been booked at The Roxy, which was going to be in a fortnights time and they really needed a singer pretty sharpish. No pressure then?? I did finally agree, and begun an intense series of rehearsals, pretty much the next day. It didn't really help much, all that rehearsing. We were still Shit!" [Mark laughs and nearly falls off of his chair]
[Brian] "What did Ashley Cadell and The Rats, think of you accepting, The Pitiful post after declining their invitations?"
[Mark] "It never got spoken about. Over time, due to rehearsals and spending more and more time with The Pitiful, I had less and less contact with Ashley and Andy of The Rats. In fact pretty soon, I had lost all contact with The Rats. That was a real pity as they were really cool guys."
[Brian] "Were you still aware of how The Rats were doing by any means?''
[Mark] "Oh yes. They were doing really well and their movements were well known about. They changed their name to The Red Lights. It transpired that they had to change their name from The Rats, because of that other band with Rats in their name. The very lame, Boomtown Rats."
[Brian] "Didn't The Red Lights get a record deal soon after changing their name?"
[Mark] "Yes, that's right. They got a deal with Freerange Records and released a single. " Never Wanna Leave " catalogue number SLIK 1.[ Mark sniggers ] a little bit of saddo' info for those that care . . . "
[Brian] "Do you have any regrets at all, for not accepting The Rats offers?"
[Mark] "Who knows what might have been. Just maybe I should have stuck with The Rats, but hey ho. Seriously though, my time with The Pitiful was fantastic. The memories are sensational, but also knowing The Red Lights, when they were just the embryonic, The Rats was amazing too. I wouldn't trade those memories and experiences for all the wine in France."
[Brian] "Did you ever hear from any of The Red Lights again or hear about what happened to them?"
[Mark] "Alas, I never did get to speak to any of them again. A real real pity. As far as knowing anything about what happened to them all, I did hear that eventually, Andy McLachlan was replaced. He moved to Malibu I believe. Ashley Cadell, he became a really successful session musician, in New York. He played with the likes of Talking Heads main man David Byrne. Dave McMullen, is I'm afraid, sadly no longer with us, and I've no idea at all what happened to Dave Howell. Jason Bratby, well he ended up following in his fathers footsteps to be a successful artist. He had his own exhibition at the National Portrait Gallery."
[Brian] "Mark, Thank you so very much for taking time out, to talk to me again about your exploits with The Rats and The Pitiful. Is there anything else that can be added to this great history?"
[Mark] "There are a few little bits and pieces that I'd like to relive at some point, but due to one reason or another I am going to hold back for a bit. I'd really love to know if anyone remembers seeing The Pitiful or even knew any of us [ Mark Tate, Jim Jarrett, Steve "HOPPO" Hopkins, Tony Cunningham, or Steve Mason ] If anyone wants to contact me Id be delighted. They can call me on 07757 643921. Please do get in contact."
"Oh yes . . . Before I forget, a CD is being planned. I have absolutely no idea of what interest there will be in it but a plan is in action to release The Deptford Sessions, by The Pitiful. It will even have a bonus track or two no less, hee hee."
[Brian] " Mark , thank you once again for talking to me.''
[Mark] " The pleasures all mine sir . . . The Pitiful story, will continue I can assure you. Until next time, Arse!! "
Interviewer Brian Dennis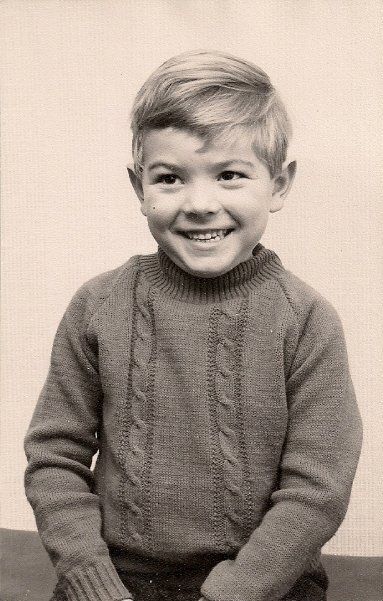 This post, as is the custom on KYPP, is dedicated on this day to Mark from The Mob whose birthday it is today along with little Aaron 'Penguin' who also shares the same birthday and is now three years old…Mark is forty seven years older than Aaron…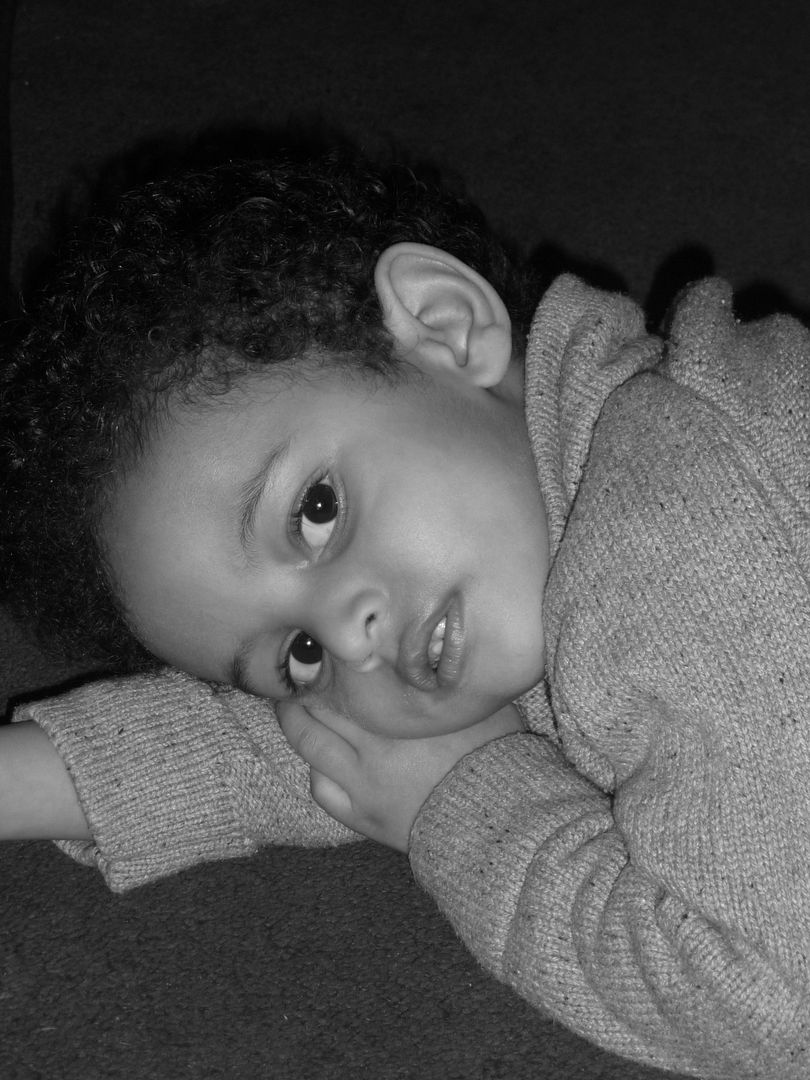 Happy birthday to both of them from all at KYPP online…