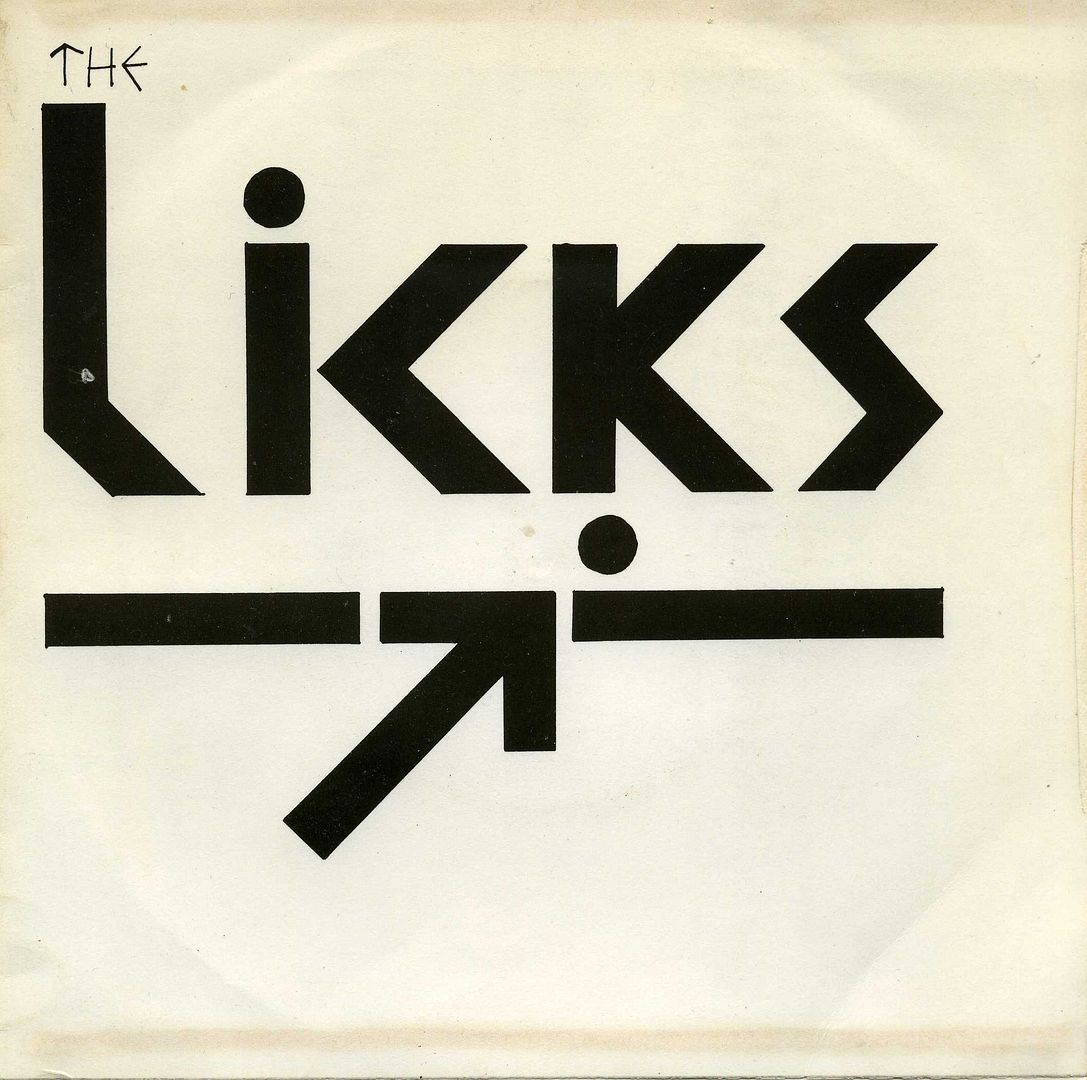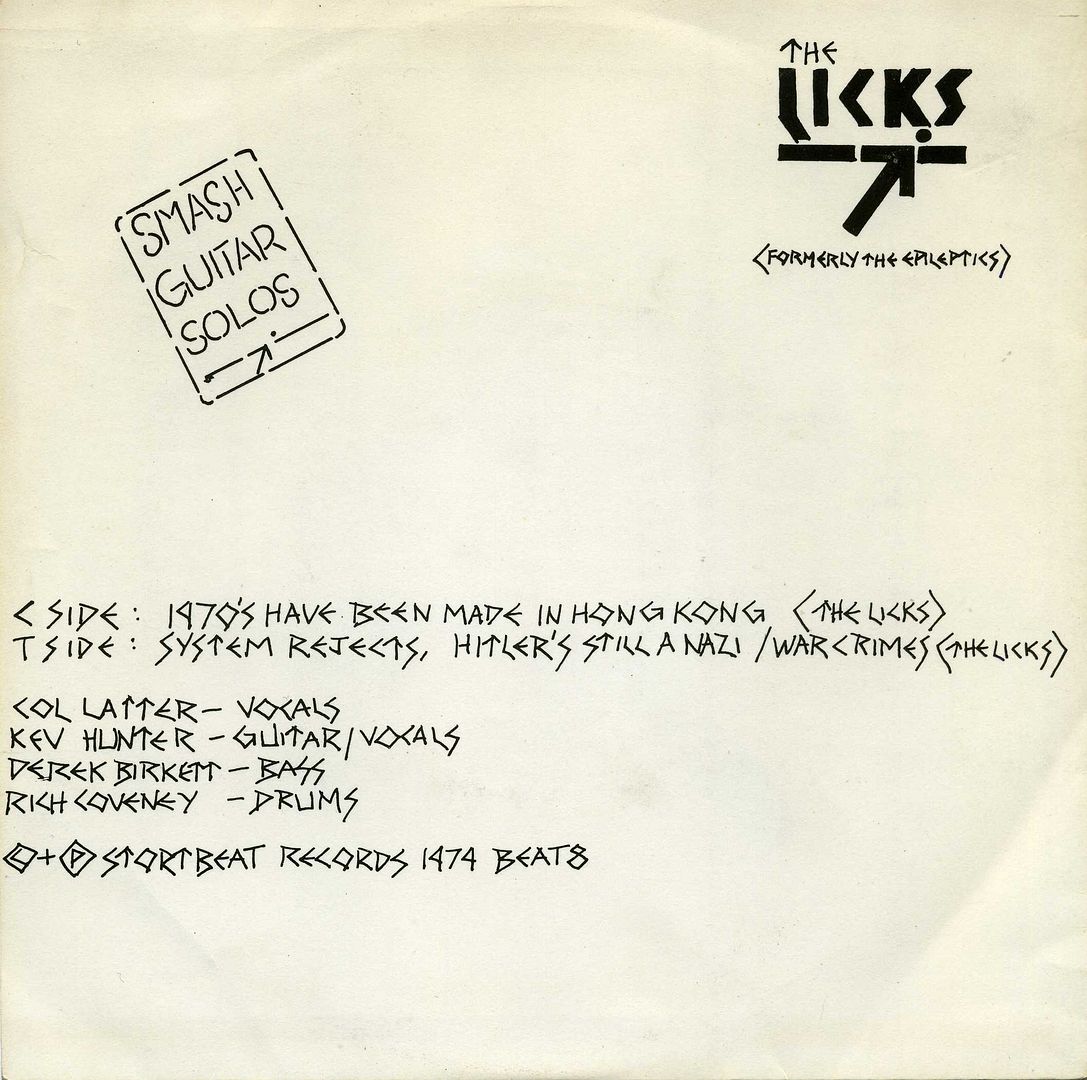 1970's Have Been Made In Hong Kong
System Rejects / Hitlers Still A Nazi (War Crimes)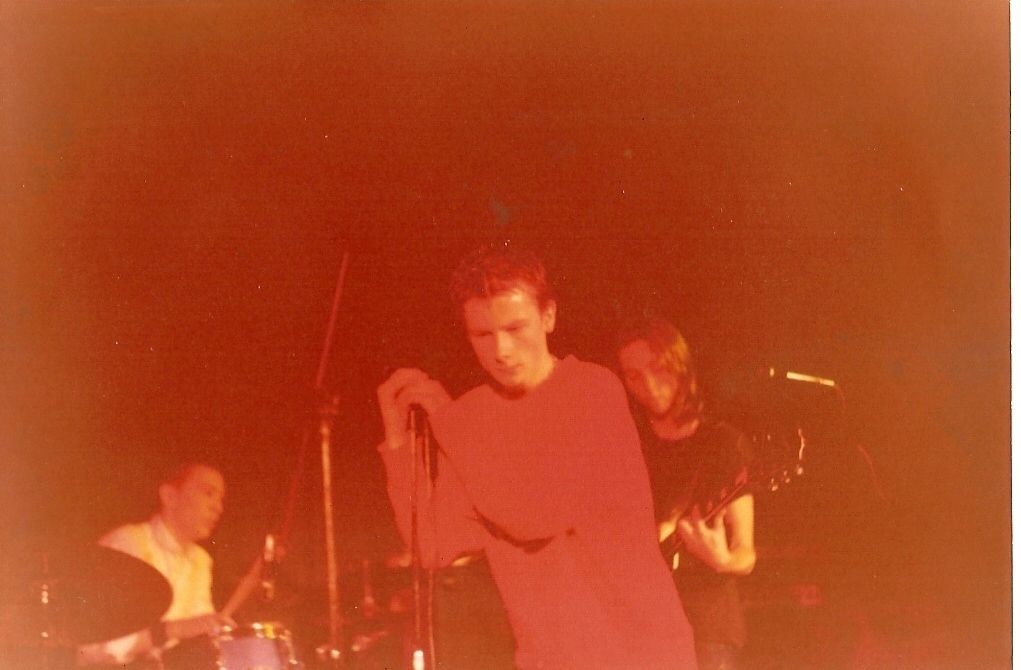 The Epileptics
How do I start? A very pleasant day spent in Bishops Stortford with the wife and toddler and in the company of David Stephens and his charming partner Reiko. A little time spent in the Cock on Hockerill Street, and then off to David's mums bungalow around the corner for munchies and ciders. David who would have been seen around the Bishops Stortford scene as early as 1978 would have been at a fair few of the local gig venues to witness performances by The Epileptics, The Sods and other local bands, bands that sometimes would be seen supporting the bigger league bands such as Crass and Poison Girls. David eventually got to know Crass very well and was a resident at Dial House for many months at a time, over many years and he remains one of the many unsung heroes at the house for a variety of reasons.
My copy of this rare 7″ record by (renamed for Stortbeat Records) The Licks was lost, stolen or given away (the last option is the more unlikely of the three) many decades ago. David gave me a mint copy of the two or three copies he still owns of this record today at his mum's house and for that I am in imense gratitute to him…The record comes to a good home and will be cared for better than the last copy I owned!
A huge pat on the back goes out to David and also to Michael Mitchell who supplied all the original photographs and to Kev Hunter and Sean Ridgewell for the memories written out…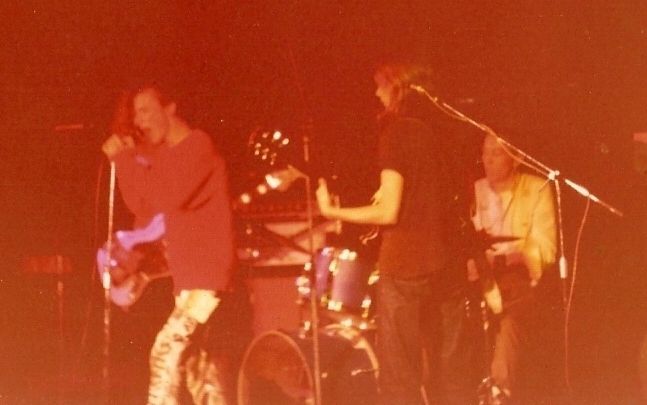 The Epileptics
The Epileptics (Colin Latter – vocals, Clive Griffiths – guitar, Derek Birkett – bass and Richard Coveney – drums) were originally going to be called The Epileptic Fits, a name suggested by Colin's mum, but the band decided that The Epileptics sounded better. Early in 1978, the fledgling band practised in Clive's bedroom. Self-penned songs such as "Dear Deirdre", "I Wanna Give You A '69" and "Who's Chasing Who" were soon put together, and the foursome announced their presence in their home town of Bishop's Stortford, Hertfordshire that summer with spray-painted graffiti.
Together with their name, they had a logo and a slogan – 'Smash Guitar Solos' – which attracted my interest in a big way. I'd previously been guitarist with the band The Darlex, but as soon as I saw the Epileptics' DIY publicity campaign I was impressed and wanted a part of their action. First, I had to find out who they were…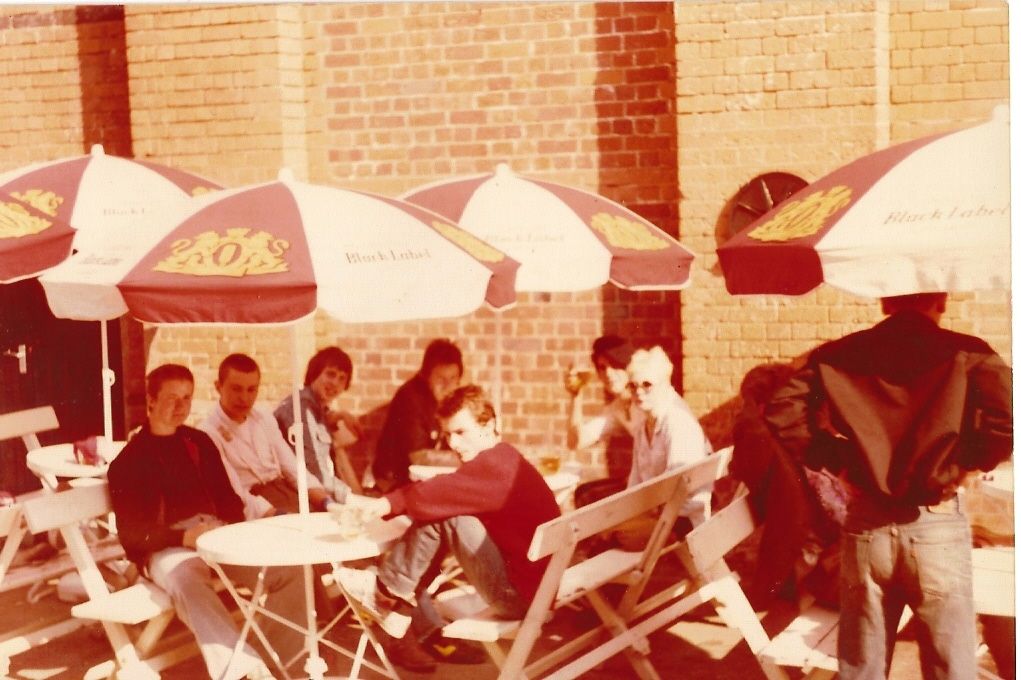 Outside The Triad in Bishops Stortford
The Triad Centre was a great place to see bands and just hang around with other punks from Harlow, including members of the Sods and Newtown Neurotics, and surrounding areas. I asked around and was pointed in Col and Rich's direction; I went over and said "If you ever need a guitarist, let me know." Coincidentally, Clive was about to leave and go to college, so they told me to come along the following Saturday to one of their rehearsals. I did, and I was in!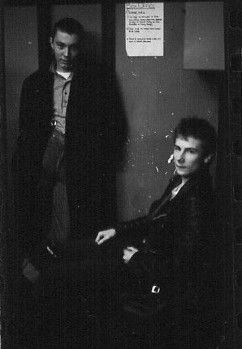 Richard and Colin
They had already played two gigs – one at Triad in August, and one at London's Covent Garden with Crass – but needed new material. Col and I reworked some of the older songs and changed the lyrics and titles, and collaborated on some new material too, such as "Tube Disaster", and our first gig together was at the beginning of November 1978.
In January 1979 we got the chance to support Crass and the Poison Girls in Bradford, but the van we'd hired broke down on the way, and we reached the gig just as Crass were finishing their set. In March we recorded our first demo tape and started to attract a small following; thereafter we regularly played at Triad, as well as doing gigs in London's Conway Hall with Crass.
For a while we changed our name to Epi-X, but then reverted to the Epileptics; our line-up also changed briefly in summer, when Stan Stammers replaced Derek on bass. (Stan would later go on to Theatre of Hate and Spear of Destiny.) After playing one gig under the pseudonym Acid Experience, with Derek back in, the Epileptics decided to take a break as personality clashes had been surfacing. In August, we were approached by Stortbeat Records to record a single, and – with a dubious change of name to The Licks – did just that in September. 
Having played just one gig as The Licks, the name reverted to the Epileptics again, but by November differences in how we thought the band should go led to Richard deciding to leave; Col and Derek decided to get Sid (from Rubella Ballet) to replace him, and within a week of their decision, I made up my mind to leave too. Two guitarists were brought in, Andy Smith and Neil Puncher (previously of the U. Samples), and the band continued to play local, London and other gigs – including Stonehenge Festival where they were bottled offstage.
During the middle of 1980 the band changed their name to Flux Of Pink Indians.
Kev Hunter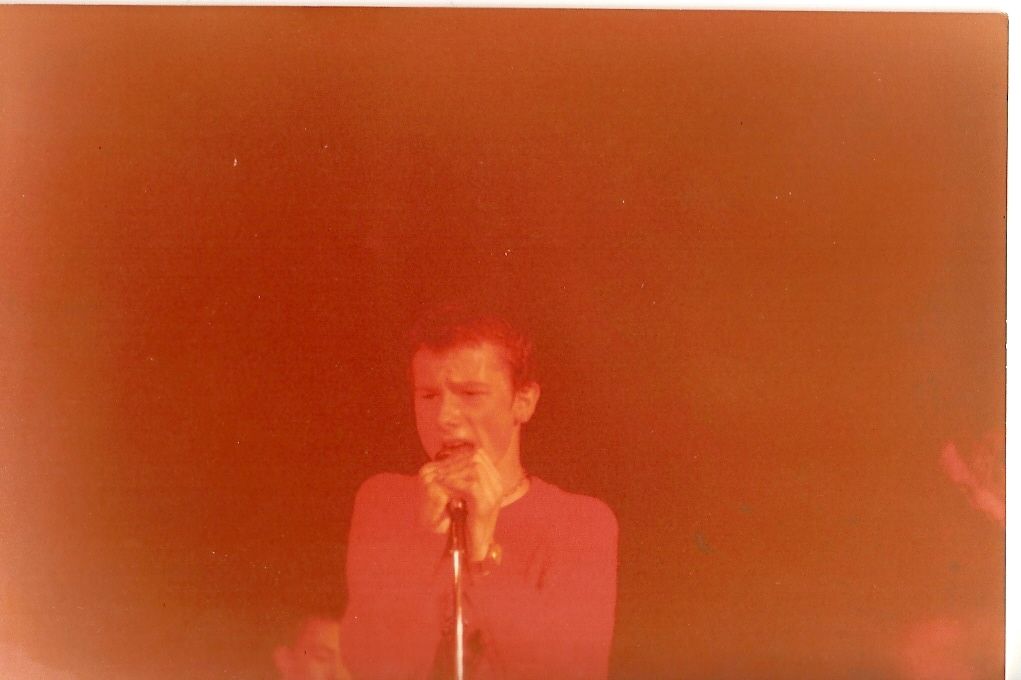 The Epileptics
Ahhhhh, my youth revisited…..No one except Stortbeat ever called them The Licks. Derek used to sit on my mate at school to steal his fruit pastilles. The story of Dereks bass playing (as related by Colins little brother) was that when the lads decided to form a punk band, big Derek said "I'm not playing bass, bass is a morons instrument" picked up the waiting to be assigned guitar and promptly broke several strings, so bass it was to be. Funnily enough when a bass was acquired for him he immediately broke a string on that too. Sid of Rubella Ballet passed through the drum slot, as did Discharge skin thumper, Bambi Ellesmere. Stan Stammers was friendly to the young punkers hanging out in Saffron Walden (all three of us, I had school mates there) but Kirk Brandon was above being seen with us kids.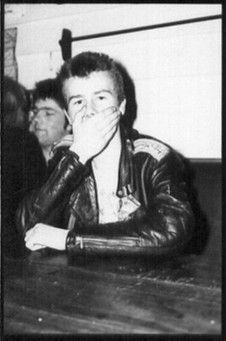 Colin at The Triad
I first saw Crass with The Epileptics at Triad on a Sunday night, it seemed strange to me then that no one made a fuss about bands of local notoriety playing on Sundays. Stortford was quite lively punk wise, but there was a lot of mod violence early on, mainly by kids who had been punks the year before, the skinheads came later, mostly from Harlow. That town was a hotbed of NF/BM recruitment (the lyric "I've got a target on my back but I'm not a fucking mod" was poignant). On one notable occasion, when Conflict came to the Triad, some skinhead violence was nipped in the bud by Colin Jerwood who promptly smashed his mug of tea over the miscreants head. There was even a short lived squat in Stortford in a condemned house at Hockerill but the coppers gave short shrift.
So many memories…One of my first girlfriends was from Debden, so "Last bus…" struck a chord.  Harlow was punky town, but lots of aforementioned skinhead violence. After a gig at the Square, three of us were chased until lost (easy in Harlow, it all looks the same) and had to take cover in an elderly couples house who offered us refuge and a phone to call mum.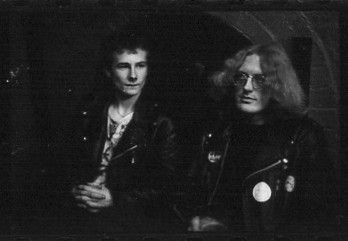 Colin and Steve Drewitt
People will tell you these days that they were into the Neurotics, but most in Harlow considered them a bit naff.  Steve Drewitt will tell you that I was the only person to sport a big Newtown Neurotics logo on my leather.  Notable local band was Premature Death, who I think made it onto a Crass released 'Bullshit Detector'  album. We tried squatting an old lock keepers cottage on the river Stort in Sawbridgeworth when I had run away from home (again) but the police went and borrowed my dads big bolt cutters (he was the local lorry engineer / pikey) and put an end to that, and I'll put an end to this rambling off subject!
Sean Ridgewell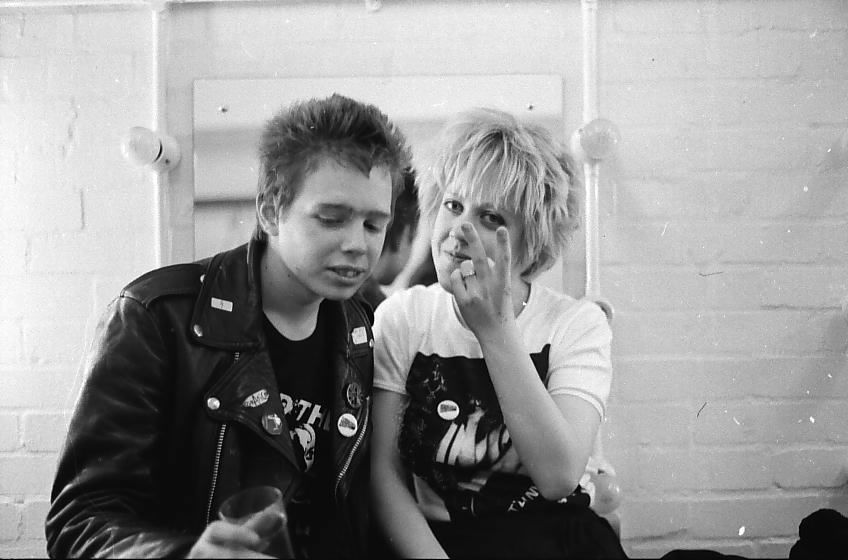 Michael Michell and Nicky