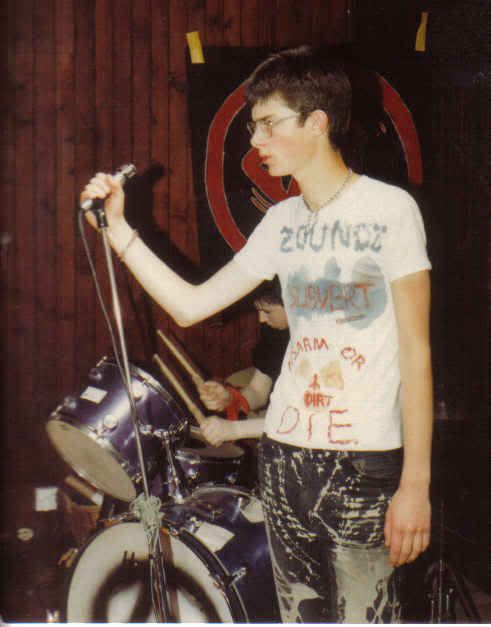 Disarm Or Die / Oxford Street 48 / Trust In Me / Play No Part / Autonomous Youth / Winter Of Our Discontent / Carnage / Nothing New / Spectacular Society
The Responsibility / Passive Fist / The Slaughter / Indoctrination / Do They Care? *** Narodniks – 20/02/83 Stirling Guildhall – System Of War / Where Next?
Chris Low is a man of taste, and a great cassette collection, some of the collection is already uploaded on this site, and KYPP give thanks to him for the support he continues to give unconditionally.
He started to be actively involved in the punk scene impressively young…
I know he was going to gigs in 1979 around Stirling, Glasgow and Edinburgh, by 1982 he was at Centro Iberico and other London venues for weekend gigs, returning to Stirling the next day, bunking the fares on the trains, which was quite easy in them days, but still, a hell of a distance to hide or wander round avoiding the guards!
I believe the first band Chris was in was Toxic Noise during 1981, which I believe never got out the 'garage'.
The second proper band was drummer for Political Asylum from 1982 to 1983. He played live several times, generally in the local Stirling, Glasgow, Edinburgh area, will be corrected on this possibly! This performance uploaded features Chris on drums and is great, and well worth the effort to check out. He also performed on the 'Fresh Hate' demo which will be uploaded at some point. The band's best work in my humble opinion. He was thirteen years old at this point.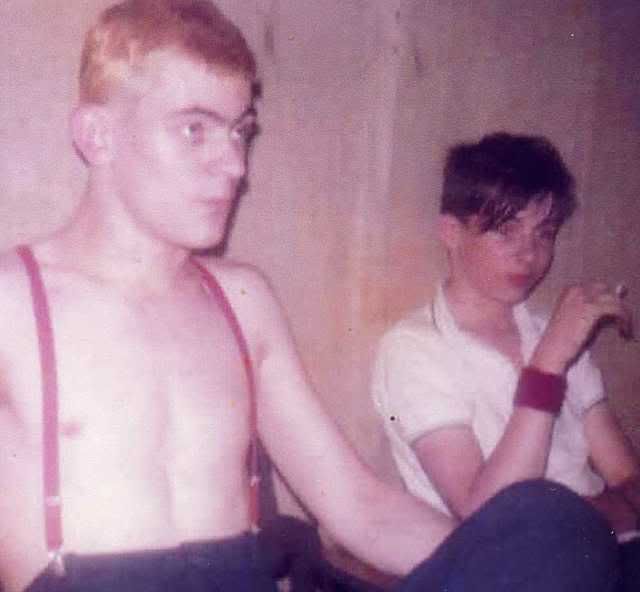 Chris then went on to  bash the skins on the second and third Apostles 7″ singles from the late 1983. Please keep in mind that Chris was still only fourteen years old when recording at Recession Studios in Hackney with Dave Fanning and Andy Martin on the 'Rising From The Ashes' and 'Curse Of The Creature' E.P's.
Political Asylum have released records on C.O.R. Records, and (I think) We Bite Records. I only own a (white vinyl) copy of the C.O.R. records 7″ single 'Winter' which had a drum machine taking Chris Low's place, mistake in my opinion…much prefer 'live' drummers. Have not got any material after that release from 1985, but they are probably still performing in some form or other.
Ramsey the vocalist has been one of the guy's behind AK Press for the last twenty years.
Find the website for AK Press and the impressive books and magazines they sell through mail order on the links section on this site.
Chris Low rather annoyingly is still (just) under forty years old and only looks twenty six!