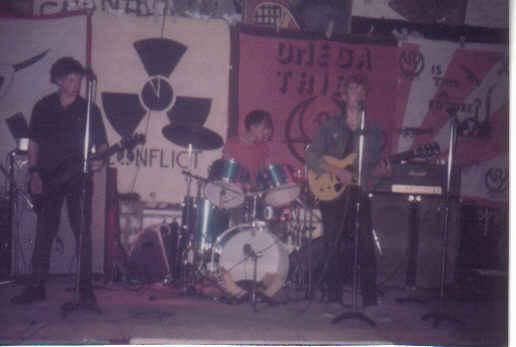 Is There A Future? / Duty Calls / Oi Punk / Pictures / Aftermath / Nature Wonder / Freedom, Peace And Unity
A wonderful recording of Omega Tribe near to the band's best. Photograph of Omega Tribe performing at the Centro Iberico courtesy of Chris Low.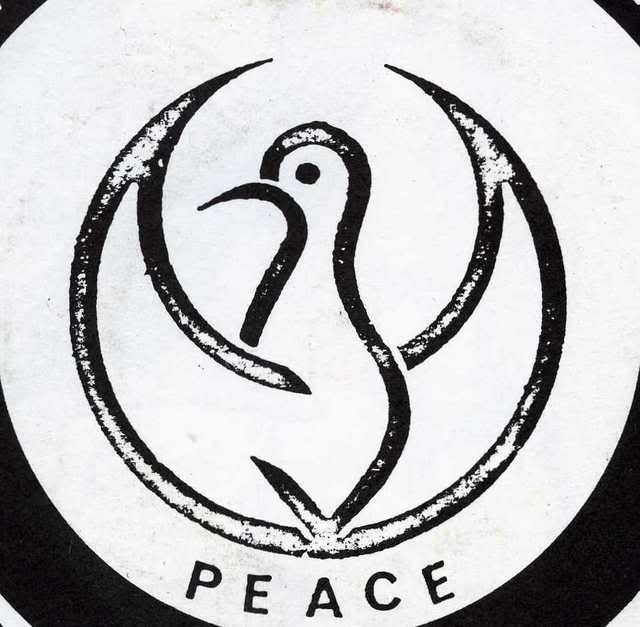 Recorded at the Centro Iberico in summer 1982, the same night that the Conflict 'Live' EP was recorded at. If you listen to the third track you will hear the only official recording of a song called 'Punk Roles' that was issued on the 'Make Tea Not War' compilation, the only song to be included from this gig because of the awful guitar tuning throughout! This was some months before I joined Omega Tribe, hence I was able to do the recording, via group outputs from Paul Tandy's mixing desk and a Calrec room mic. Hugh is playing my yellow guitar because he had no guitar of his own at that point. Having made the original stereo recording which was originally intended for release on Mortarhate Records alongside Conflict, I still have a copy on my shelf!
Pete Fender