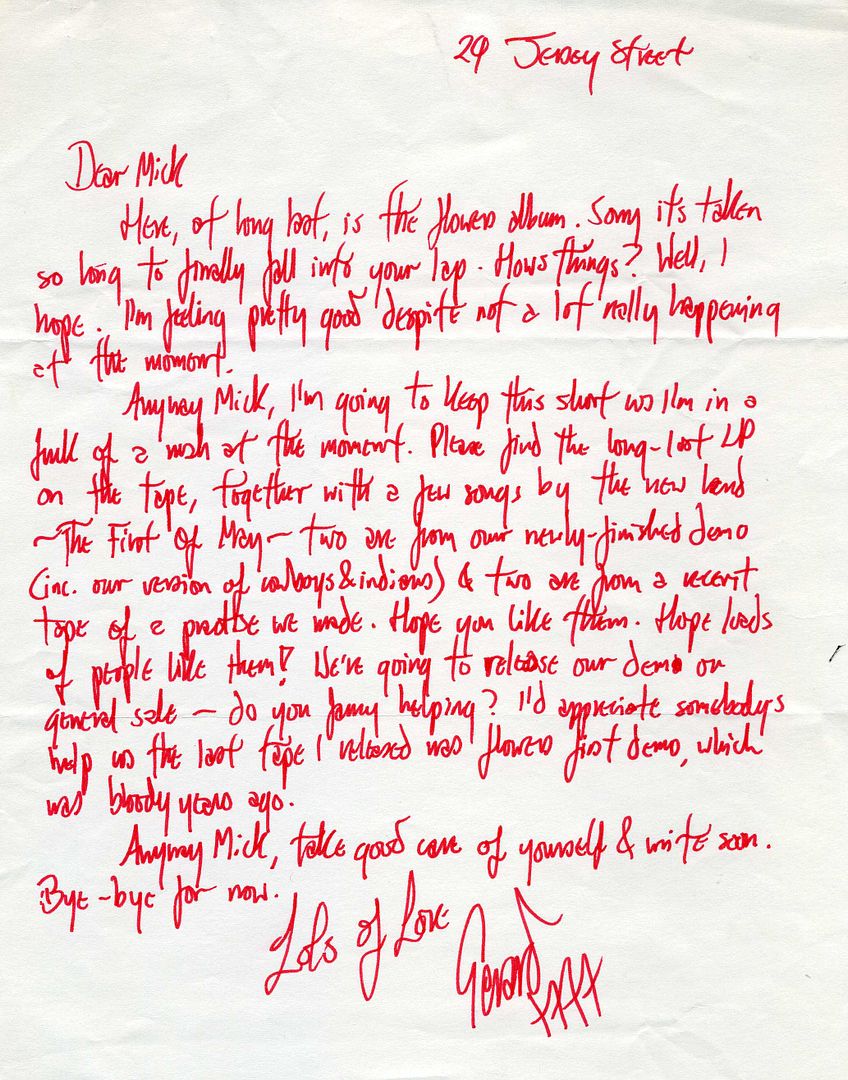 A cassette tape sent to me by Gerard, vocalist of Flowers In The Dustbin, originally recorded for Cold Harbour Records from Brixton and unfortunatly never released due to the record label going bust…A great shame as the tracks on this LP were very good.
Flowers In The Dustbin released a 12″ record on All The Madmen records in 1984 and a cassette only release on Rob Challice's cassette label 96 Tapes again in 1984. Rob Challice would soon look after All The Madmen records after Alistair left in 1985. Flowers In The Dustbin then released a 7″ record on Mortahate records in 1985 and then yet another 7″ record for Cold Harbour records in 1986. This was the entire vinyl output of the band, and shortly afterwards Flowers In The Dustbin disbanded.
Whilst on Cold Harbour records the Flowers In The Dustbin recorded several tracks for release as an album. The record label went bust two years after the sessions and the release was never forthcoming. A very frustrating time for the band.