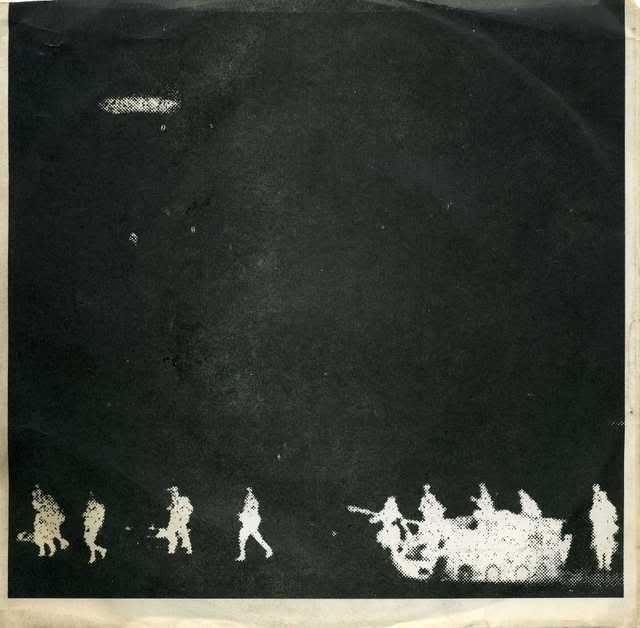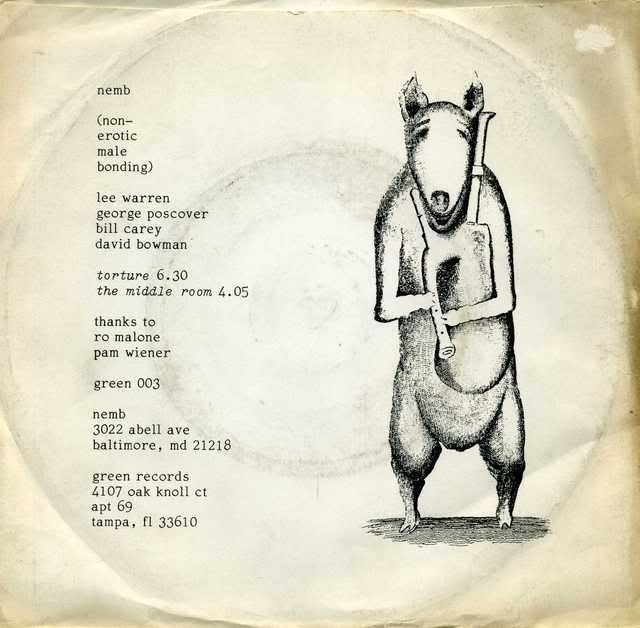 Non Erotic Male Bonding N.E.M.B. has to be one of the weirdest names for a post punk group around. I have no information at all on this outfit, except the record sleeve tells me they are from Baltimore and the record label is based in Tampa.
Does the band name suggest they are part of the gay scene over the pond, or does the 'Non' part of the name suggest the exact opposite? I neither know nor care which way the band members (all male) swing, but I DO hear The Gang Of Four, I also hear a touch of Classix Nouveaux, or perhaps 'Pornography' era Cure mixed up with Big Black. Can you imagine such a sound?
Only Nic can help with this post as I know nothing more of any value to add…sorry!