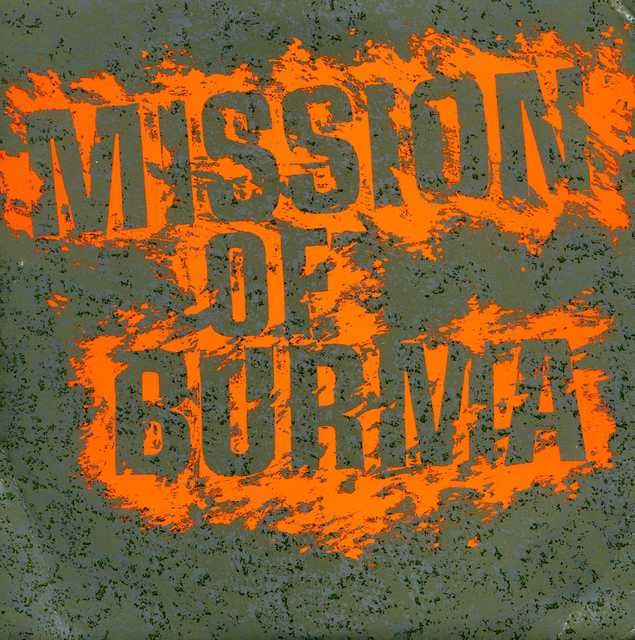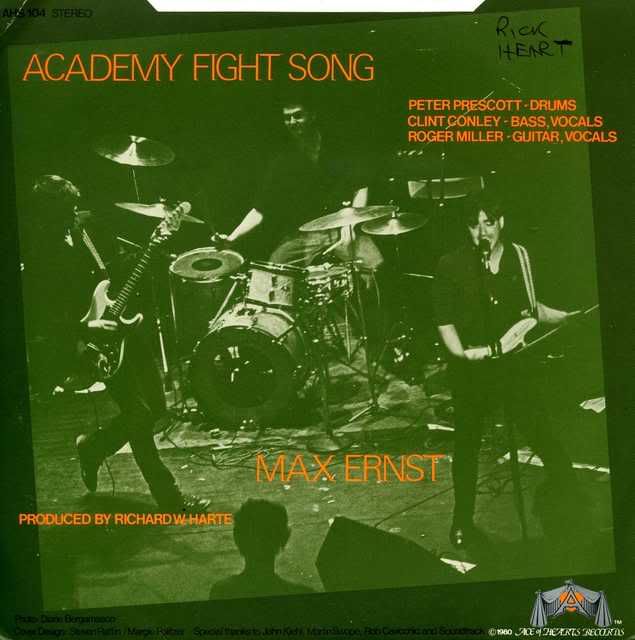 Punchy debut 7″ single by the godfathers of 'Grunge' Mission Of Burma, bands like Dinosaur Jnr, Volcano Suns and Buffalo Tom would follow in the demise of this band in 1983. Text below, a christmas gift to KYPP from allmusic.com.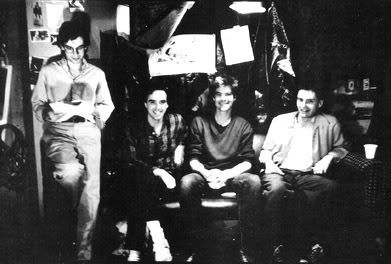 Of all the punk-inspired bands that came out of Boston in the early '80s, none were better than Mission of Burma. Arty without being too pretentious, capable of writing gripping songs and playing with ferocious intensity, guitarist Roger Miller, bassist Clint Conley, drummer Peter Prescott, and tape head Martin Swope galvanized the city's alternative rock scene, and despite a too-short existence, set a standard for excellence that has rarely been equalled — a standard the band upheld when they unexpectedly reunited in 2002.
Burma's music is vintage early-'80s post-punk: jittery rhythms, odd shifts in time, declamatory vocals, an aural assault similarly employed by bands such as Gang of Four, Mekons, and Pere Ubu — Burma's peers as well as their influences. Also, conspicuously present in the mix was the proto-punk of the Stooges and Velvet Underground (with just a dash of Led Zeppelin and Roxy Music), bands that inspired Burma's darker songwriting impulses and tendencies toward longish, repetitive jams capable of boring holes into your skull. What Burma added was a sonic texture through the use of extreme volume. Roger Miller's guitar enveloped the band in thick, distorted cascading chords, erupting into squealing solos and (intentional) squalls of feedback. With Prescott and Conley furiously bashing in support, the band's sound was extremely physical (ask anyone who saw them live) to the point of leaving the audience feeling slightly bruised, battered, but extremely happy.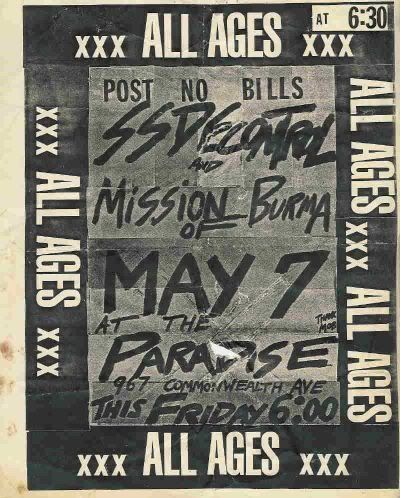 After releasing an explosive single ("Academy Fight Song," still one of punk rock's greatest songs) on Boston's then-hippest indie label, Ace of Hearts, Burma released two excellent records in just over a year: the Signals, Calls and Marches EP and their only full-length studio album, V. The former was poppier, but in a breathtakingly intense way; the latter dark and ominous, lacking in riff-heavy punch, but still delivering a wicked blast of aural chaos. Unbeknown to fans, this was the beginning of the end. The massive volume, a key element in Burma's sound, had taken its toll on the band members, especially Miller, who developed a severe case of tinnitus that hastened the band's demise. (Always the trooper, Miller played the band's final tour wearing a protective headset used on shooting ranges to prevent his ears from absorbing more punishment.) After a bittersweet farewell tour in 1983, the shows were released as a live LP entitled The Horrible Truth About Burma, an occasionally thrilling example of their considerable stage prowess. Miller since went on to a career as a solo artist and with his non-touring band Birdsongs of the Mesozoic. Prescott formed the wonderful Volcano Suns, who released a half-dozen records all worth checking out, before starting Kustomized with ex-Bullet la Volta singer Yukki Gipe. Clint Conley produced the first Yo La Tengo record and then left the music business. He went on to work as a producer at Boston television station WCVB.