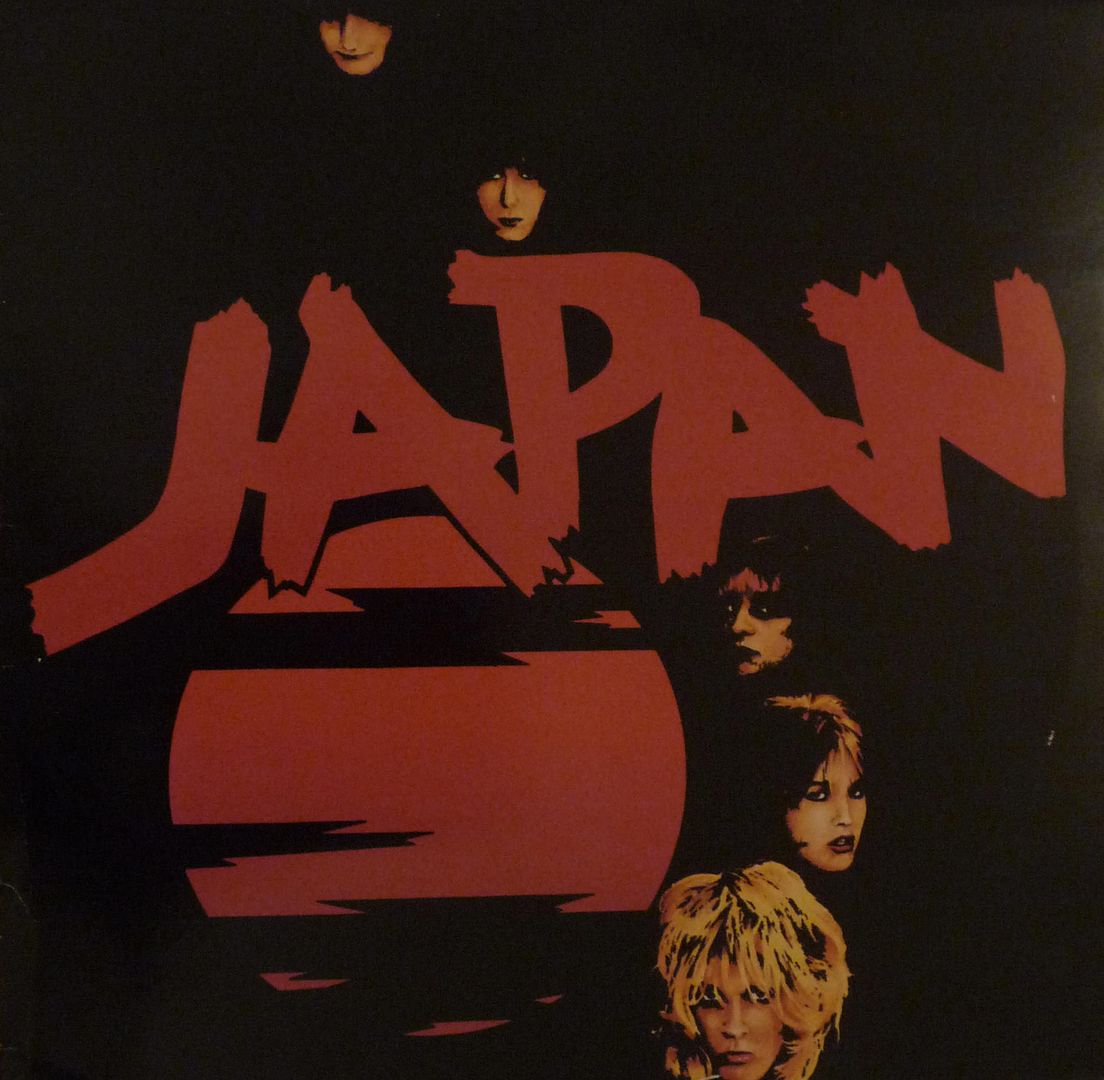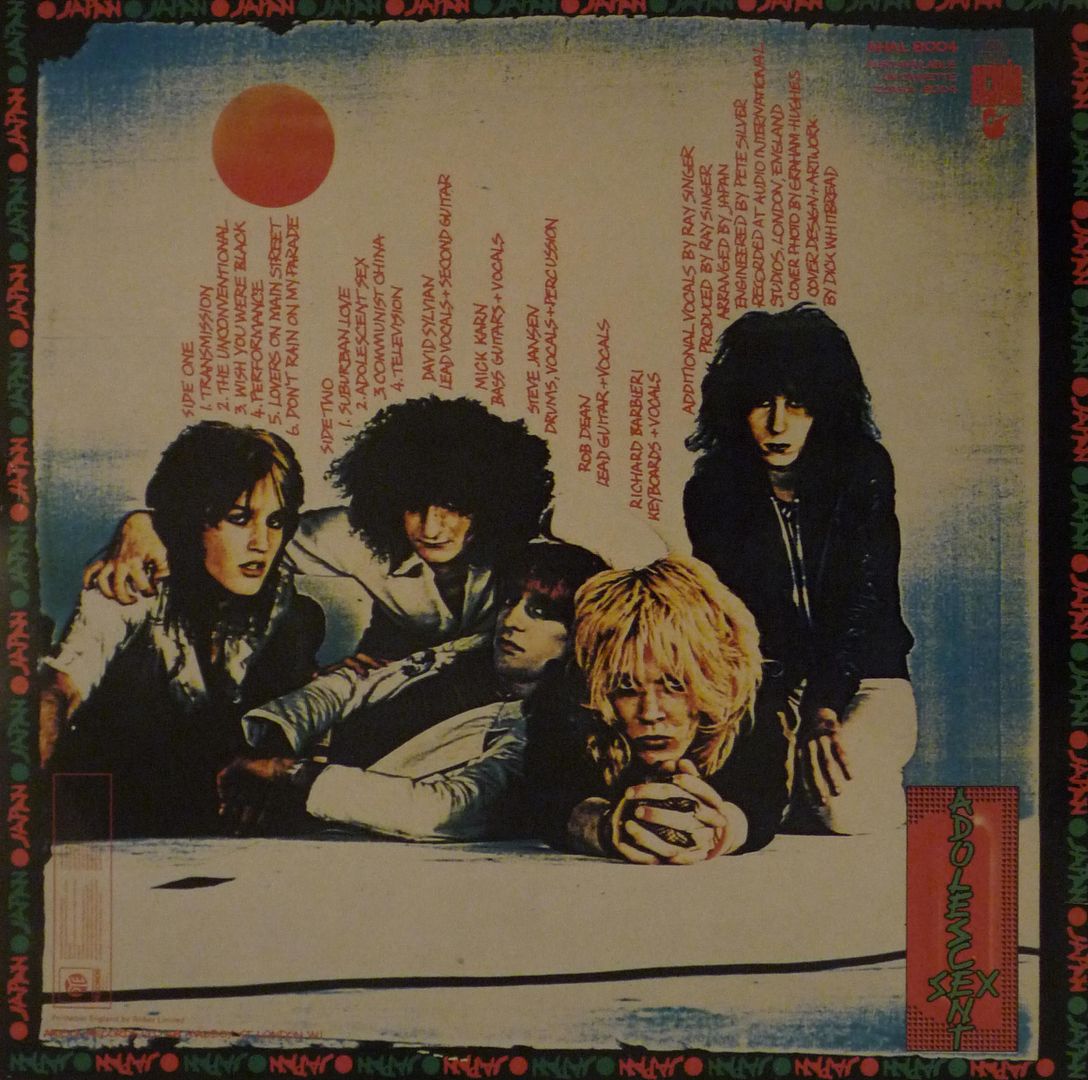 Transmission / The Unconventional / Wish You Were Black / Performance / Lovers On Main Street / Don't Rain On My Parade
Suburban Love / Adolescent Sex / Communist China / Television
Fourth day into the new year and we already have a casualty. Mick Karn legendary ex-bassiest of Japan died earlier of the cancer he was diagnosed with just a few short months ago. Although this debut LP uploaded tonight is not Japan's best work, it is still a fine snotty punk funk masterpiece and an LP that should have been around the Puppy Collective squats more so perhaps than the later works 'Quiet Life', 'Gentlemen Take Polaroids' and 'Tin Drum'. Mike Karn's smooth bass lines can just about be heard in this release but the Mick Karn sound that dominated Japan's recorded works comes along nicely after the dawn of the 1980's and continued up until the bands demise late on in 1982.
Mick Karn 1958 – 2011.
Text and photos lifted from these sites; lifeintokyo.net and starling.rinet.ru.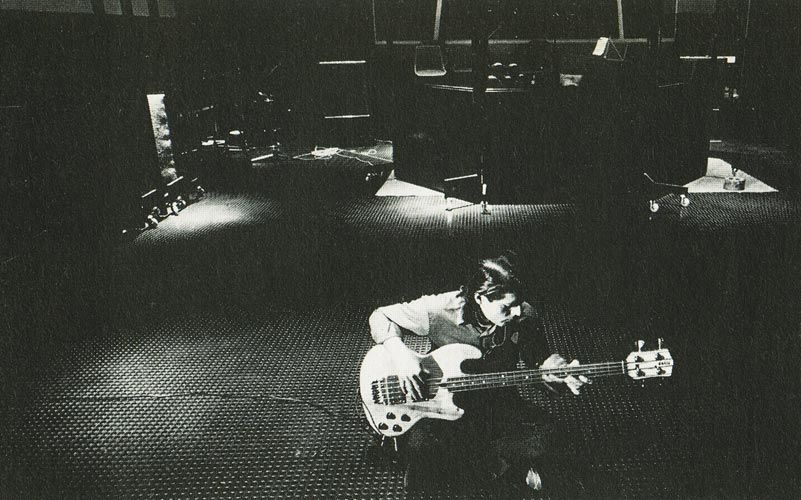 CHILDREN OF GLAM 1974 – 1978
Looking and sounding a bit like The New York Doll's snotty, misguided younger brothers, the generally derivative glam leanings of British band Japan's formative years gives one little indication of the critical and commercial success the group would achieve by the time of their disbandment in 1982.
Formed in London in 1974 as an after school diversion for brothers David and Steve Batt (later Sylvian and Jansen, respectively) and friend Anthony Michelides (later Mick Karn), the group began practicing at the Batt's home. Looking to flesh out their sound, the trio enlisted classmate Richard Barbieri to play keyboards and found lead guitarist Rob Dean through an ad posted in Melody Maker. The name Japan was supposedly decided on backstage before an early gig, when the band realized at the last minute that they needed to call themselves something.
Sylvian's calculated androgynous posturing gained the attention of manager Simon Napier-Bell (industry veteran behind The Yardbirds, Dusty Springfield, Marc Bolan and later Wham!), who said Sylvian resembled "sixties Jagger crossed with teenage Bardot; young Elvis with adolescent Fonda". Napier-Bell took on the band, though he originally only wanted to manage Sylvian as a solo artist. Following a label sponsored talent contest in 1977, which Japan lost to The Cure, the group signed to German label Ariola-Hansa and began modest touring, including opening for The Damned during a UK tour that spring.
Their first two albums, "Adolescent Sex" and "Obscure Alternatives," released by Ariola-Hansa in 1978, yielded little success in the UK, though the group did catch on in Japan (likely based on the name and their pin-up looks). Mostly filled with routine rock numbers covered in a trashy glam-escent coating, the first two albums did manage a handful of interesting tracks, including a few with definite funk, soul and reggae influences. During this time the band toured with Blue Öyster Cult, however, their opening set was generally met with mixed reactions. Their big hair and snarly sound were clearly not working out, both personally and commercially, and by 1979 Japan began heading in a completely different direction.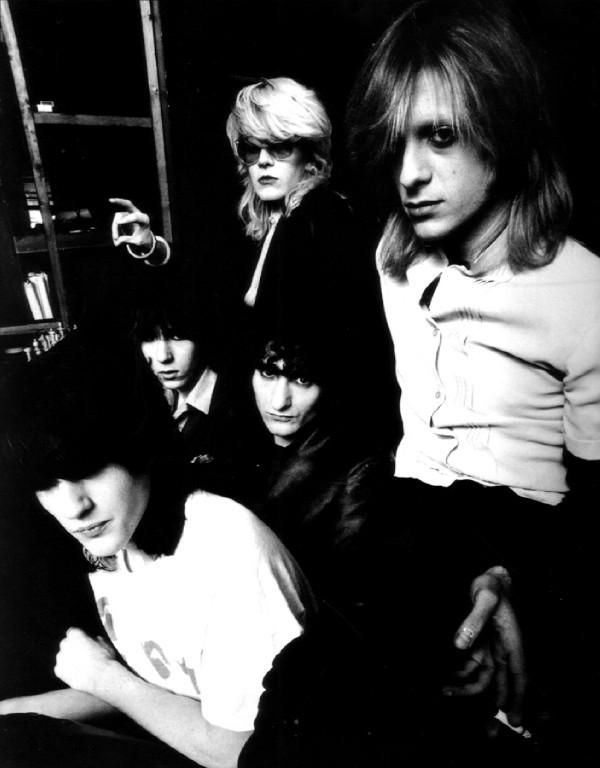 Japan's debut album is so much different from their later career that not only the band's fanbase, but even David Sylvian himself issue constant warnings that this is not "true" Japan and that the band should only be taken seriously beginning with its second record. This may be fine and dandy, but, in my opinion, need not detract from seeing Adolescent Sex as a super-cool album in its own right. True, it is possible to throw it away as a piece of dated late Seventies' junk, especially upon one's first listen – but one man's dated junk is another man's timeless treasure.
First and foremost, Adolescent Sex lays out a completely unique, unprecedented style. In between 1970 and 1978, the world had gotten its overdose of progressive rock, glam rock, decadent rock, funk rock – evolving into disco, punk rock – evolving into New Wave, and was ready to move on to the commercial ca-taste-rophy of the Eighties. But not before someone would come up and intelligently and thoroughly summarise all of these achievements, at the same time pointing out how their legacy could be incorporated into the newly upcoming bunch of early Eighties' styles. Now, it would be overbearing on my part to say that Japan was that very band, but bear with me all the same.
The backbone of Adolescent Sex is funk. That much is clear. Funk, mind you, not disco; maybe the rhythm section of Steve Jansen and Mick Karn is a bit too stifled and uninventive to match the high achievements of 70s funk gods, but there's more than enough different rhythmic patterns explored on here for anybody to complain that Japan are, at any point, constrained by the suffocating chains of disco. However, unlike so many of their less smart European colleagues, they are fully aware of their instrumental limitations, and never try to work according to the "just set the groove and the rest will come to you all by itself" mentality. Not a single track on here is a 'groove' in the traditional sense – even the two lengthy compositions with extended instrumental workouts showcase individual skills of the players rather than a steady collective "lock-in" which they aren't capable of.
Instead, they compensate with pop hooks – mighty pop hooks – and, occasionally, memorable guitar riffs – mighty memorable guitar riffs. Every song has a serious vocal twist that is bound to get your attention (sometimes, due to subtlety, it might take a few listens), and every second song has a super-duper guitar melody which might actually not be funky all by itself, but, upon becoming intertwined with the funky rhythm section, becomes funky. On top of it all is David Sylvian, wailing, sighing, and panting in a world-weary, but also quite sexy wheeze that is quite different from his later patented trademark vocal style – and his lyrics, something of a cross between Bowie and Bryan Ferry with a pinch of typically late Seventies hedonism thrown in for good measure.
About the worst thing I can say about the album is that the hooks that I have mentioned often sound kinda hollow. Maybe take that to another dimension and say that the entire album sounds a little artificial and, what, emotionally dead, perhaps? Maybe this is how Kraftwerk would have sounded had somebody slapped them hard at one point for refusing to let the guitars in. But that's the point, after all, an emotionally dead album for an emotionally dead time. With disco slowly sucking out life and feelings out of commercial music, Adolescent Sex is something of a cruel in-joke on the times, swaggery, cynical, and merciless. Even Bryan Ferry and Bowie had their fair share of starry-eyed idealism – David Sylvian leaves no such hope for us. This is adolescent sex, after all, not adolescent romance. And let us not forget that the harshness of punk had already set in – and there's a big chunk of punk attitude in Sylvian's delivery.
The first single from the album was the band's drastic rearrangement of Barbra Streisand's 'Don't Rain On My Parade' – loud, brassy, splattered in cocky guitars and with that sneering poisonous-sounding guy, too. But it's the original compositions, after all, that make up the backbone of the album, so let's concentrate on a few of them. If we're talking the ultimate in vocal plus instrumental hook combos, your best bet would be 'Lovers On Main Street'. Complex funk riffs usually pass me by, providing some entertainment but not enough of an impression; 'Lovers On Main Street' is a big fat exception, opening – and throughout based on – a riff of such splendid magnitude that I'm almost willing to reject the entire tendency. And there's no better accompaniment for that riff than Sylvian's consciously forced, painfully prolonged chanting of the refrain – 'lovers on main stre-e-e-e-e-et, lovers on main stre-e-e-e-e-et…'. Besides, love songs have never yet been like this. The way the lyrics are strung and the vocal attack is coordinated, you really get the idea of "love on Main Street" as something of a vicious curse imposed upon the lovers – and given Japan's intentional positioning themselves as "queens", visually serving as the obligatory link in the chain from the New York Dolls to Duran Duran, this becomes even scarier. This is no longer just hedonism and decadence – this is hedonism and decadence getting ready for the imminent fall. Thank God it's not Freddie Mercury singing the song.
Aggressive, but doomed sexuality of this kind runs through everything else as well. When, on 'Suburban Love', Sylvian squeezes the 'earth wind, earth wind and fire/Cannot take me, take me much higher' refrain through his half-closed teeth, you really get the impression that perhaps getting as high as the song protagonist positions himself is not necessarily such a good thing. The seven-minute performance is a total blast – even after David has shut up for good, Richard Barbieri continues piling up the mood with the creepy synthesizer runs, later passing on the baton to Rob Dean who cranks out a solo that's somewhere in between ecstasy and apocalypse, sometimes emulating both. Technically, they're picking up from where Bowie originally left off with 'Stay', but where 'Stay' was still very much alive and breathing, 'Suburban Love' is a plain terminal case. It's the logical conclusion to 'Stay', and there's nowhere to go from here except in a different direction. Not after Dean hits these ultra-high notes at 6:10 into the song, and for about forty seconds the song is transformed into the triumphant dance of the Angel of Death. During which the unsuspecting public can, of course, be happily dancing under the light of the crystal ball, rendering the effect complete.
Actually, there is hardly one track on the album to which you couldn't dance if you wanted (well, maybe 'Communist China' with its half-expected breaks in tempo would be a bit hard upon first attempt). Funk or disco, you're supposed to dance to it, after all. This may have ultimately been one of the two main reasons why Adolescent Sex wasn't commercially successful (the other one being the arrogant title, of course) – people were plain confused about the message; is this lightweight stuff to dance to or a serious art rock statement? To understand that this is both at the same time was probably just as hard as it was for the ancient dwellers of the Roman Empire to accept the Trinity doctrine. And even when the lyrics are understandable, they fuckin' bite. 'Dancing to your heart, oh what a way to start' ('The Unconventional State Line') may be a cool chorus to twirl your hips to, but the next lines that come out of his mouth are 'no perversion / in this unconventional love' – yikes! (Wouldn't be surprised to learn that the album was a big hit in gay bars, though). In between this, the album title, and other provocative song names like 'Wish You Were Black' (even if the lyrics betray the line as bearing an obviously metaphorical meaning – the complete lyrics go 'I know I wish you were black, but ain't no use singing gospel'), We The People must have been shy even by 1978 standards.
Also, there's just too much poison and punk for the disco-goers, just like there's too much smoothness and danceability for the punk crowds. Certainly a track like the closing nine-minute rave-up of 'Television' wouldn't do well in dance clubs, with its wild screaming and nasty guitar tone and messy, aggressive soloing. And the title track, with the intentionally dumbed down, repetitive 'get on up, get on up, take it much higher' refrain sounds like an open parody on the club-goers and their obsessions. The 'Whatever gets you through the night' line directly mocks the Lennon/Elton John dance hit, after which they add 'just keep on dancing' and add a little jab at the Bee Gees as well. In short, everybody and everything gets their due.
So this is one mean motherfucker of an album – sweeping almost all of the Seventies' values in one big heap and then brainstorming it like a supergiant vacuum cleaner. It's quite possible that I'm reading much more into these songs than was the original intention, but then isn't that what all of us are doing with records that strike us hard? Whatever the answer might be, to me, one thing is for certain: this is one of the most intelligent and superbly created dance-pop albums of the decade, and I'm certainly not responsible for all the pussies that slouched away from it upon reading the title and/or checking the length and colour of the band members' hairstyle.