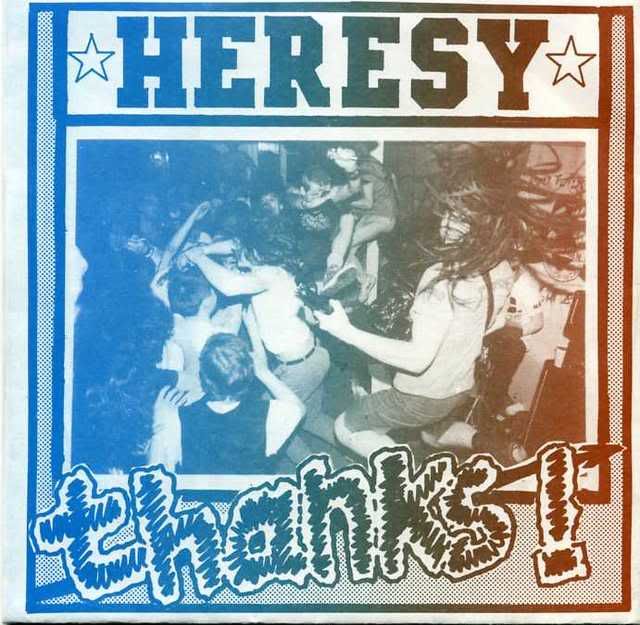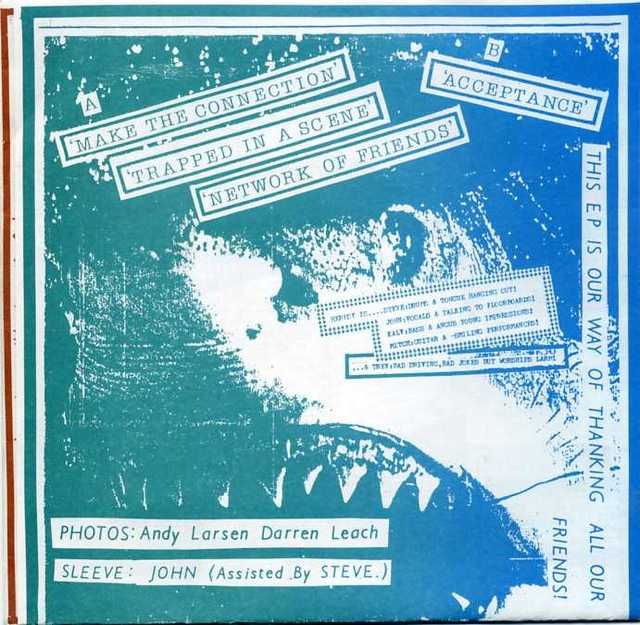 Make The Connection / Trapped In A Scene / Network Of Friends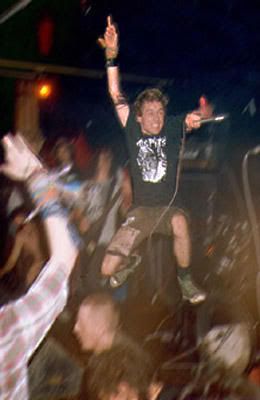 1986 was a good year for cranking up the speed for punk bands over the U.K.
The U.K. Hardcore scene following on from Discharge and Disorder in the very early 1980's, getting inspired further by 'newly discovered' Thrash music from the U.S. Japan and Scandinavia via tape trading circles etc.
This new breed of band with a new sound appeared to shake the punk scene up a bit. This is not to say that all the bands started off sounding this fast! The Instigators from Leeds for example started off as a respected 'Anarcho' band, increasing the speed and the pairs of converse trainers as the years went on.
Bands like Napalm Death, Extreme Noise Terror, Electro Hippies and Heresy led the way, and got great reactions where ever they appeared. Even countless John Peel sessions were aired with these bands, to the immense enjoyment of Peely himself.
One point to note was not many of these bands on the first wave of the U.K. Hardcore scene were from London, which made a slight change. Cities all over the country had little scenes going on, which would create a fine network of fanzines, gig venues etc. Just what the Anarcho scene used to have, but had died down a little by the mid 1980's, this new scene started to keep it alive quite successfully for several more years.
I saw these band's countless times and out of the bands mentioned above I enjoyed the music and adrenalin filled live performances of Heresy the most. The vocalist was jumping about all over the place, the bassist with his dreadlocks risked whiplash every time the band performed. The drummer and guitarist were well tight, keeping it all together.
This record on a German label was limited to 500 copies only and is on beautiful blue vinyl and was released when Heresy were at their most popular in 1987.