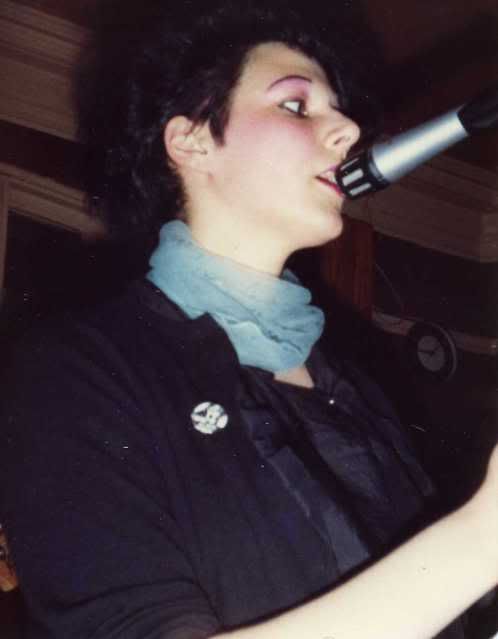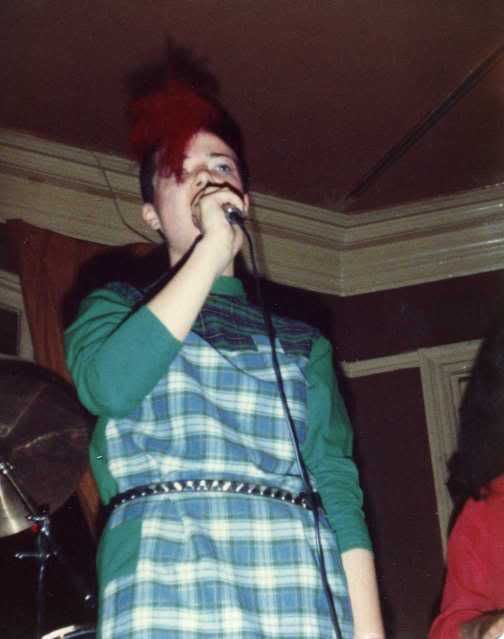 Truth / Polluted Ideals / Today's Miss World / Dressed To Kill / Routine / Rabies / Silent Minority / Cardboard Theatre / Remalada / For The Ferryman / Armchair Observer / ?
Rehearsal 1 inc 'Dressed To Kill' and 'Rock And Roll'
Rehearsal 2 mainly JFB playing guitar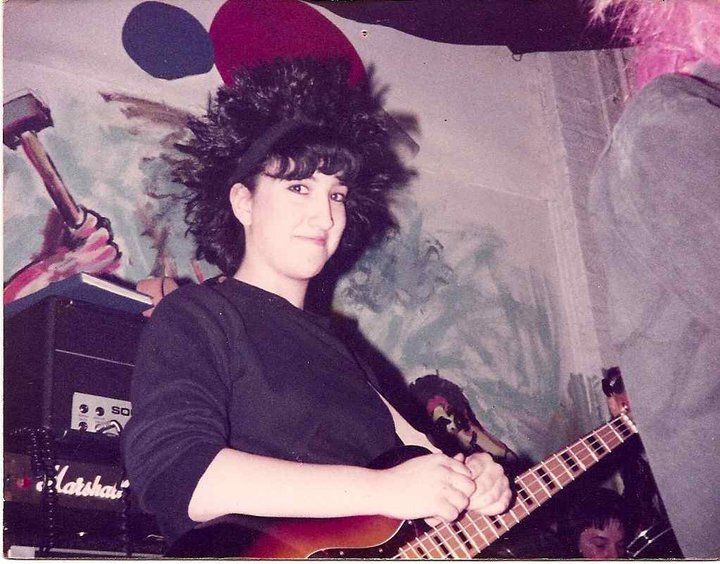 Indebted to Jon From Bromley for the lend of these cassettes from his private vault! Also thanks to Jon for the photographs of Ruth and Karen wailing away at the Centro Iberico which head this post. Thanks also to Steph Hagar for the photographs below. The photograph of Steph just above this text is from Ruth's personal collection…Confused? You will be… Many thanks also must go out to Jon From Bromley for the third time for the text he composed specifically for this post which is written out below.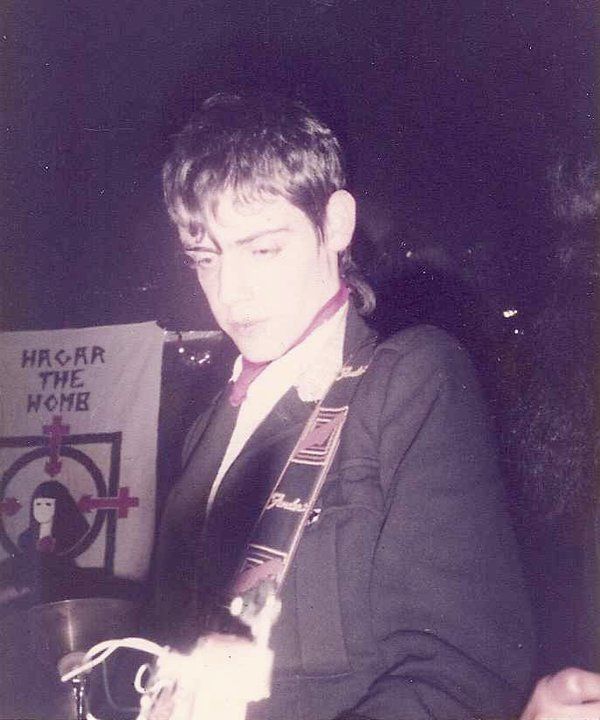 These recordings were made in the summer of 1982, about a year or so before 'The Word Of The Womb' 12" was released.  The tracks were recorded at Xntrix studios which was based in the basement of the Poison Girls' Leyton house. The tracks were engineered by Pete Fender.
The Hagar The Womb line up at the time was Ruth & Karen on vocals, Janet on guitar, Steph on bass, Chris from Cold War on drums, and myself, Jon From Bromley, on lead guitar.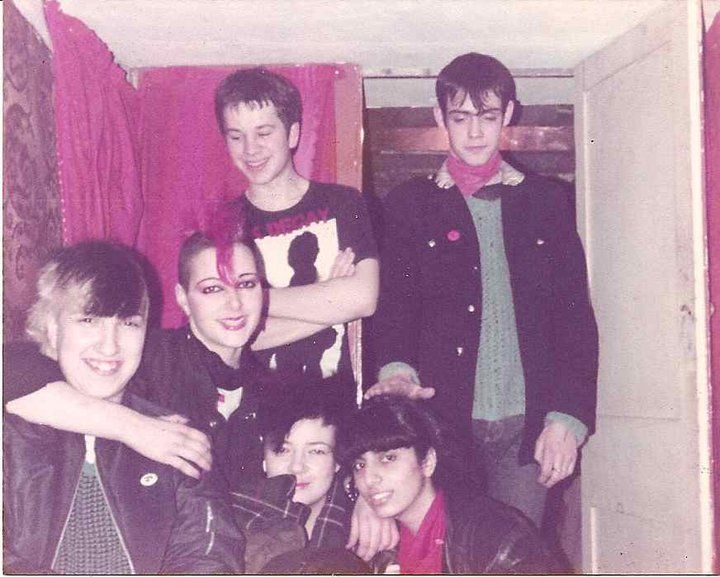 We recorded all the songs using two 4-track machines in tandem and the idea was to release a cassette album on Mortarhate Records.  In the end, the band were not totally happy with the recordings and they were all shelved with re-recording sessions planned for September 1983 at Heart And Soul Studios to be engineered again by Pete Fender.
One track from the Xntrix Studio sessions did get an official release – 'For The Ferryman' turned up on the 'Who? What? Why? When? Where?' compilation LP released on Mortarhate Records in the mid 1980's.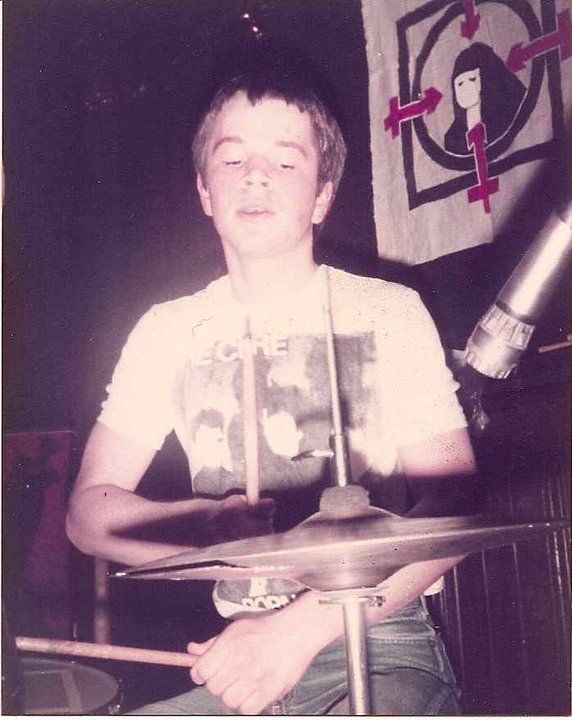 Also recorded during these sessions was a cover version of Gary Glitter's 'Rock 'n' Roll' which the band used to play live. This track featured everyone who happened to be in Xntrix Studios at the time on vocals – Colin Conflict, various members of Rubella Ballet, Poison Girls and all of Hagar The Womb. The musical backing on this track was Jon From Bromley on guitar and bass with Chris performing the drumming and percussion parts.
During the time between the two recording sessions at Xntix and Heart And Soul Steph left the band and was replaced by Mitch from Flack. I was also just about to leave and I was eventually replaced by Paul from Cold War.
The 'Word Of The Womb' 12″ that was recorded at the Heart And Soul Studio sessions was released late on in 1983 on Mortarhate Records.
JFB