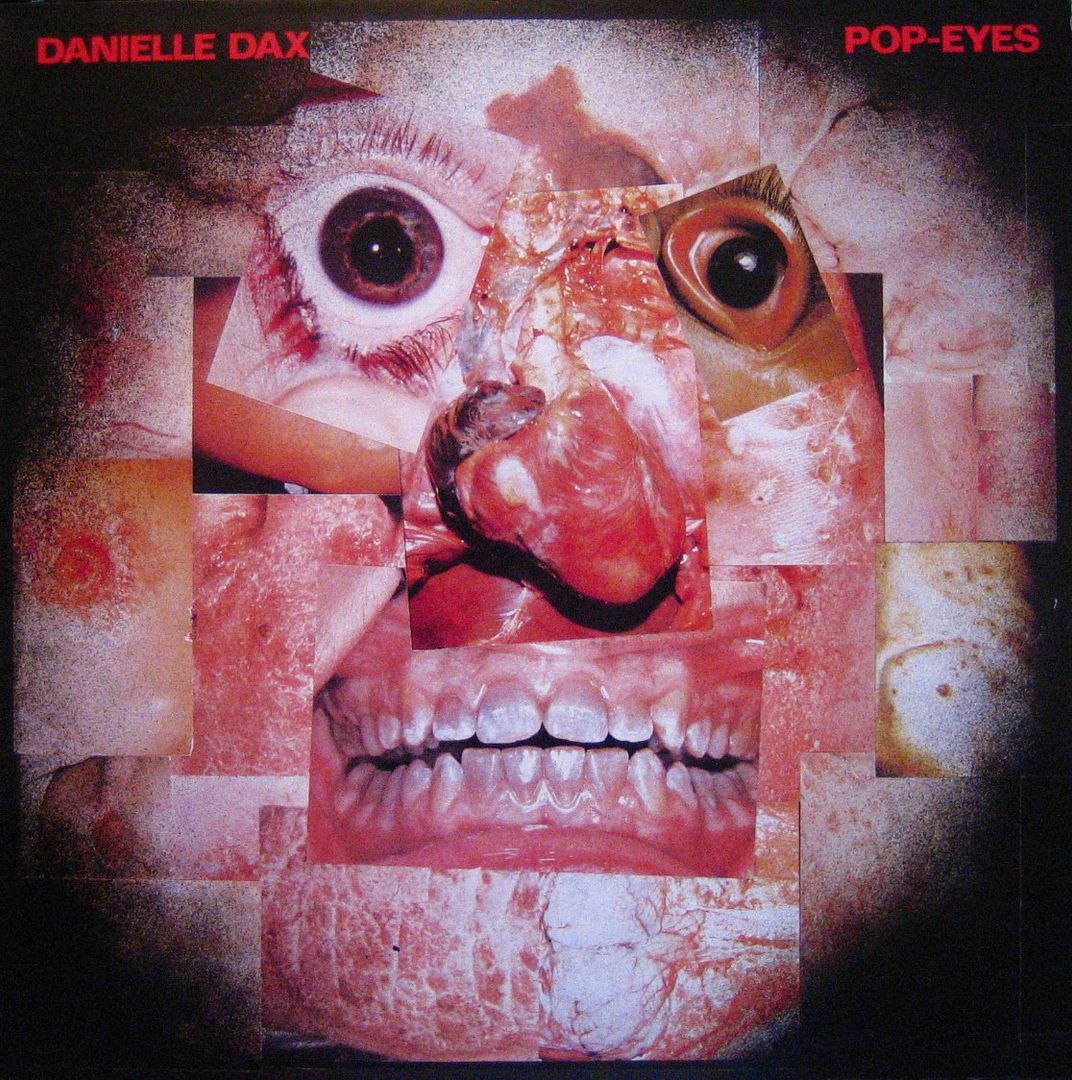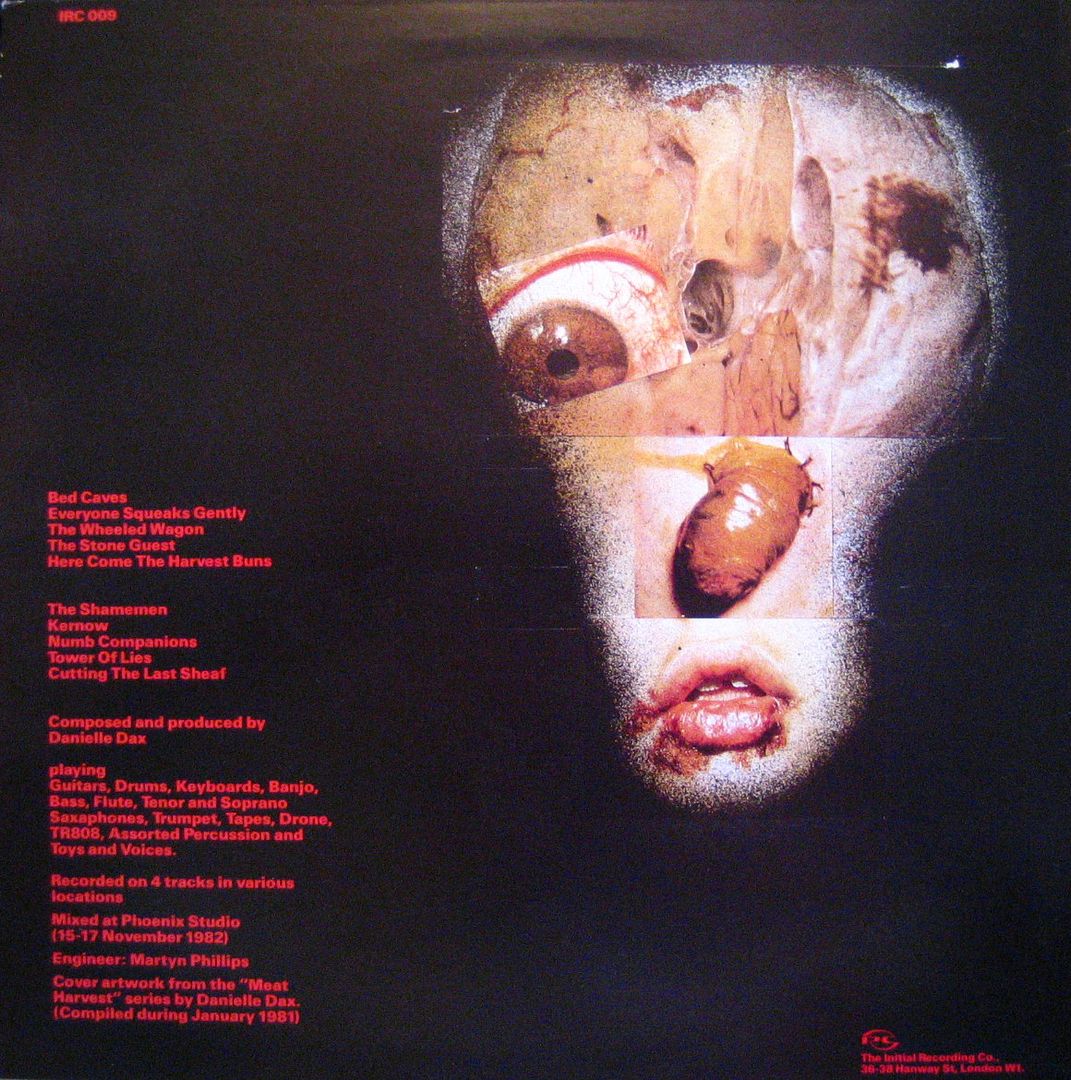 Bed Caves / Everyone Squeaks Gently / The Wheeled Wagon / The Stone Guest / Here Come The Harvest Buns
The Shamemen / Kernow / Numb Companions / Tower Of Lies / Cutting The Last Sheaf
An almost perfect debut LP release from the ex Lemon Kitten, released by the tiny Initial Recording Company record label. Danielle performed all the instrumentaion on this LP as well as creating the artwork for the sleeve, which was quickly changed for subsequent pressings due to stores not wanting to stock the LP with sections of Danielle's 'Meat Harvest' art project on the outer sleeve!
Text ripped without permission 'bandit style' from allmusic.com.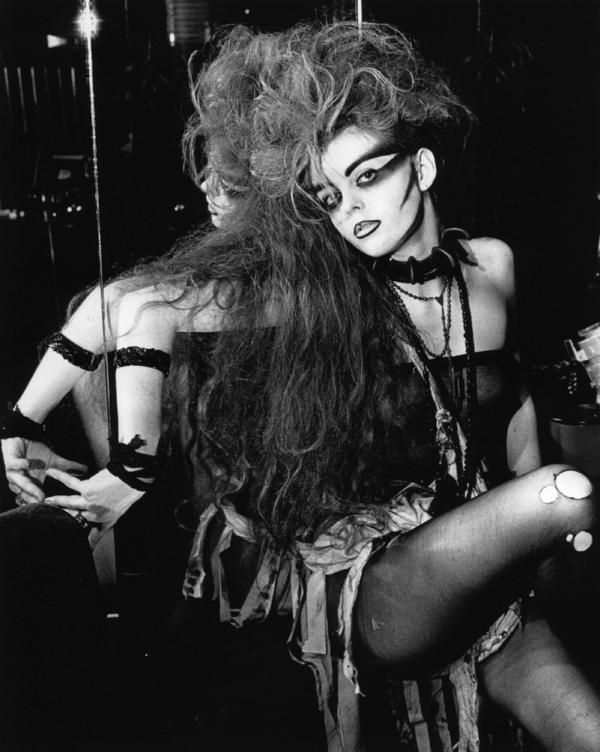 A performer whose enigmatic and experimental work reflected the strong influence of Biblical mysticism and Middle Eastern musical textures, Danielle Dax was born in Southend, England. After a short modelling career – she won the "Miss Evening Echo" competition in 1976 she made her musical debut in 1979 as the keyboardist in the seven-piece Amy Turtle and the Crossroads; the group disbanded after only one performance, but it brought Dax — who took to the stage clad in nothing more than a knit cap and lab coat — to the attention of Karl Blake, who asked her to design the cover for an EP by his Surrey University-based band the Lemon Kittens. Within a week, Dax was a full member of the group; neither she nor Blake actually played music, but they managed to release two highly experimental LPs, 1980's We Buy a Hammer for Daddy and 1982's The Big Dentist, while also establishing a reputation for their notorious live sets, in which they frequently performed sans clothes.
Upon the Lemon Kittens's 1982 split, Blake formed the Shock-Headed Peters, while Dax mounted a solo career. She debuted a year later with Pop-Eyes, a true solo effort for which she wrote and performed every song alone, even handling mixing and production duties and distributing the record through her own Awesome label. While her heavy makeup and colossal hair aligned her with the thriving "Batcave" scene, she steadfastly avoided easy pigeonholing, even making the leap into film with appearance's in Neil Jordan's adult fable The Company of Wolves; she also appeared in Chimera, a film by Holly Woodlawn, the photographer whose work adorned many of Dax's record covers. After reuniting with Karl Blake, Dax returned in 1984 with the Jesus Egg That Wept EP, which also featured the first appearance of guitarist/keyboardist David Knight, who subsequently became a frequent collaborator.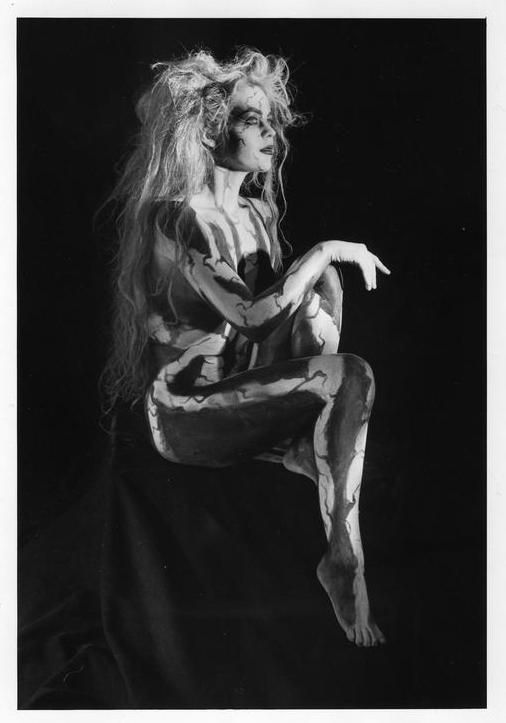 Lemon Kittens debut LP uploaded on this site may be listened to HERE