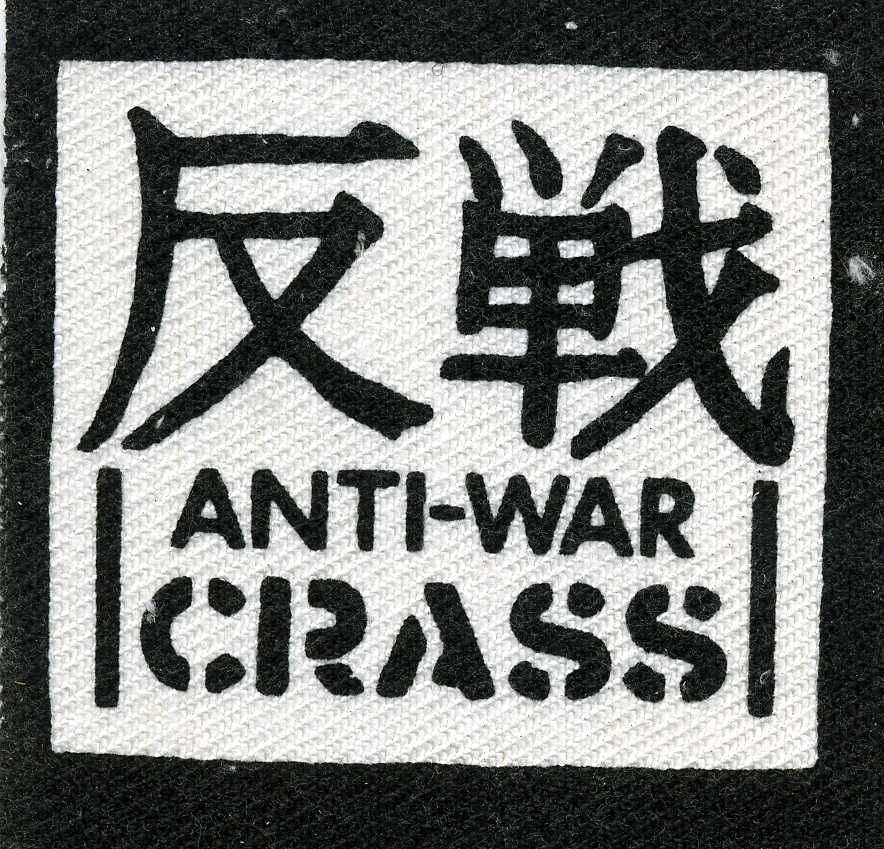 I have just found this 264 page PhD thesis on anarcho-punk – written by Michael Dines in 2004, but only now online. [Warning Note – I had some problems downloading text on Firefox, but worked ok on Internet Explorer]
http://usir.salford.ac.uk/2040/1/419301.pdf
I have just speed-read it – it is a good overview, but doesn't get beyond (a few of) the groups.
Examples – gives a very detailed ,chord by chord, phrase by phrase analysis of Bloody Revolutions, which leads in to a brief discussion of the French Revolution and a mention of the Wapping Anarchy (Autonomy) Centre…but nothing on Centro Iberico and later A centres…
Nothing on fanzines- major lack.
No Mob/Zounds.
Mentions Stop the City – but only as a quote from Andy Martin – and although discuss McLibel Trial, does not connect Dave Morris with STC.
Bit of a neutron bomb – the groups (buildings) – Crass, Discharge, Subhumans remain but the people, yer actual anarcho-punks, have been textually vapourised.
So it goes.
AL
Here is the index.
CHAPTER ONE
THE TRANSFORMATION OF THE SUBVERSIVE: ANARCHIST THEORY
AND THE BRITISH PUNK ROCK SCENE OF THE 1970S 1
CHAPTER TWO
FROM WAR TO RECESSION: DETERMINING FACTORS IN THE
EMERGENCE OF BRITISH PUNK IN THE LATE 1970s 46
1. Punk and The Consensus: The Move Towards the Anarchic 48
1.1.1940-1955: The Building Blocks of the Consensus 50
1.2. A Force to be Reckoned With: Sustaining Britain's `World Role' 50
1.3. Looking After the Nation: The Establishment of the Welfare State 54
1.4. Fixing the `Balance of Payments': The Development of the `Mixed
Economy' 56
1.5.1955-1979: The Breakdown of the Consensus 57
1.6. `Rivers of Blood': Another Blow to the Consensus 63
1.7. Final Thoughts: The Beginning of the End 71
2. Pop vs. Progressive Rock: Starting Out on the Punk Rock Road to Nowhere 72
2.1. Musical Whiplash: K-Tel and the Politics of Boredom 73
2.2. From New York to Sex: Sonic Reducing in the Big Apple 83
3. The Sex Pistols and Anarchic Rhetoric: `Cos They Meant it Man 93
CHAPTER THREE
THE POLITICS OF POST-PUNK: CRASS AND THE MOVE TOWARDS THE
`ANARCHO' 109
1. New Beginnings: The Transformation of the Punk Rock `Ethos' 114
1.2. From Protest to Parody: The Building Blocks of the `Anarcho' 120
iii
2. Breaking the Sound Barrier: The Parallel Emergence of Discharge 129
3. `Bloody Revolutions': Crass and the Forging of a New Direction 144
4. Parliamentary Questions: Crass and the Politics of War 166
5. Instantaneous Spontaneity Drive: The Final Path of the `Anarcho' 183
5.1. Us Fish Must Swim Together: Anarcho-Punk and Lyrical Reflection 188
5.3. Onwards and Upwards: `Culture Shock' and the Hindrance of Stereotype 202
5.4 A Revolt Against the Rational: The End of the Road for the `Anarcho' 208
CONCLUSION 214
1. Unfinished Business: The Thread of Dissent into the'80s and Beyond 215
2. From Conflict to Sore Throat: Musical Heterogeneity of the Anarcho-
Movement 229
3. The Relationship Between Punk and the `Anarcho': Final Thoughts 243