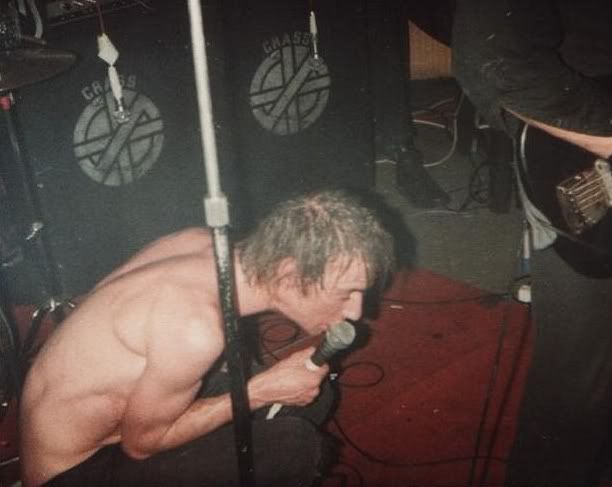 Punk Is Dead / Heard Too Much / Tired / Reality Whitewash / Upright Citizen / Fun Going On / Mother Earth / I Know There Is Love / Angels / Deadhead / Rival Tribal Rebel Revels / Big Hands / Big A Little A
Nagasaki Nightmare / / Women / Bomb / Contaminational Power / Bumhooler / Major General Despair 
Do They Owe Us A Living / Banned From The Roxy / Securicor / I Aint Thick / G's Song
One of Chris Low's tapes on a lend, recorded in the crowd but reasonable quality never the less. Chris does not know any details on the venue or the date of this performance. I doubt that anyone would be able to remember specific details of a Crass gig over 25 years ago, but if anyone has a hunch of when or where this gig took place after listening to it then please let us know via the comments.  
The Crass songs seem to be played out incredibly fast at this performance, almost like they could not wait to get out of the venue! No clues to any trouble in the venue though, seems good natured enough.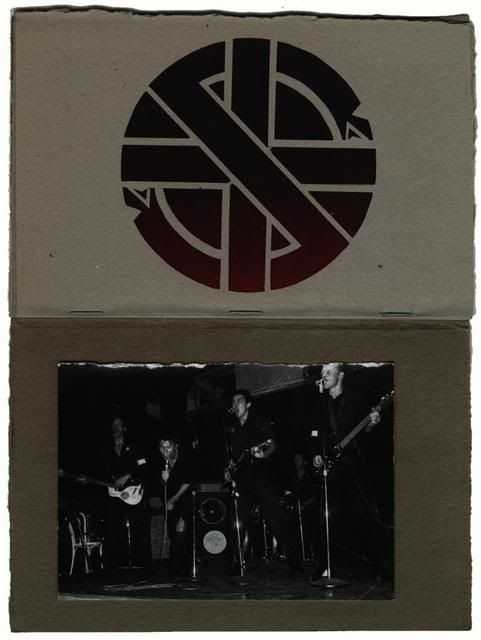 Cheers to Thorn for finding out the details of where and when this recording took place.