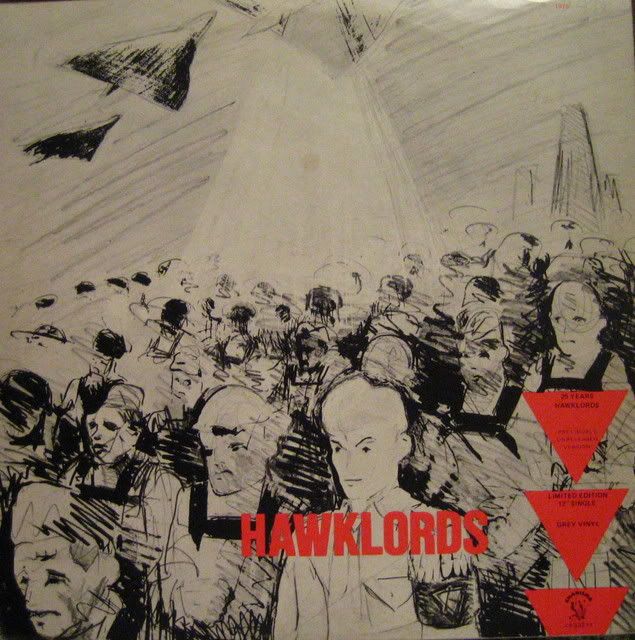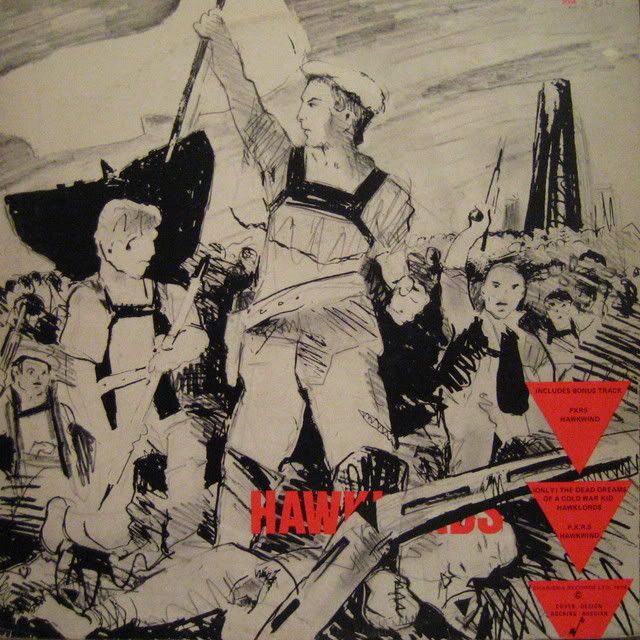 Only The Dead Dreams Of A Cold War Kid / P.X.R.5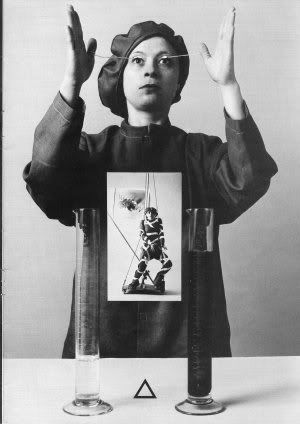 Dave Brock and Robert Calvert's 'Hawkwind' band that lasted two years during the legal hassles of who owned the rights to the 'Hawkwind' name during 1978.
This is the second Hawklords single, and is also a track off the excellent Hawklords (first and only) LP entitled '25 Years On'. For obvious reasons I did not chance putting up that LP, but if you like this single then go out and buy the CD if it still available, or search for the original LP in rare record collector shops…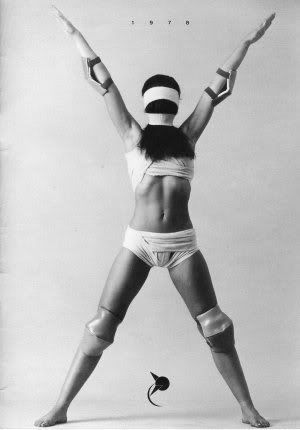 The tracks on this 12″ single seem suprisingly 'new wave' compared to the generic sound that Hawkwind possessed all through the rest of the 1970's. The previous Hawkwind LP featuring both Calvert and Brock released in 1977 'Quark Strangeness And Charm' hinted at a new sound, but with the emergence of Hawklords and Inner City Unit (Nic Turner's late 1970's outfit) these older artists from both sides of the Hawkwind camp, were suddenly accepted and firmly embraced by the much younger punk generation. Pretty sure I heard Inner City Unit and Hawklords material as a nipper, way before I even knew who Hawkwind were (stop giggling, I was young and more into 2 Tone and The Clash in the late 1970's!!!) Made up for that though, when I bulk bought original pressings of all the Hawkwind LP's from 1970 – 1977 within a couple of years in the early 1980's…
Inner City Unit's debut LP is uploaded on this site somewhere, use the search function.
Born in 1978, out of the ashes of the Sonic Assassins, Hawklords was the brainchild of the late, great Robert Calvert. The band's debut release, on the Charisma label, was the album 25 Years On (later editions were released simply as "Hawklords"). It featured eight excellent tracks, all but one co-written by Calvert, and marked a significant departure from the spacey sounds of earlier Hawkwind material. 25 Years On peaked at number 48 in the charts. Two singles were also released: Psi Power and 25 Years.
Barney Bubbles was involved in the design, and the stage sets for the supporting tour. The overall idea was based on a company called Pan Transcendental Industries, which was a factory that manufactured car doors to replace angels' wings – a very avant-garde mixture of Fritz Lang and Mao Tse Tung visually.
In 1983 Barney left the planet.
In 1988 Robert Calvert headed for the gods alone know where.