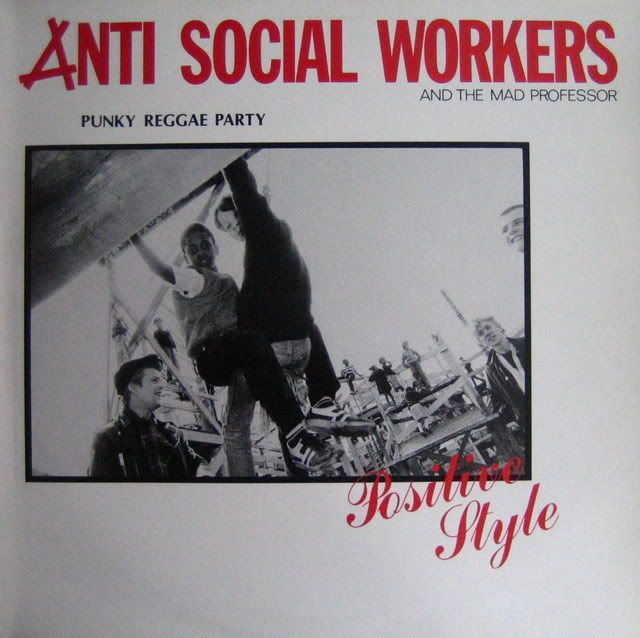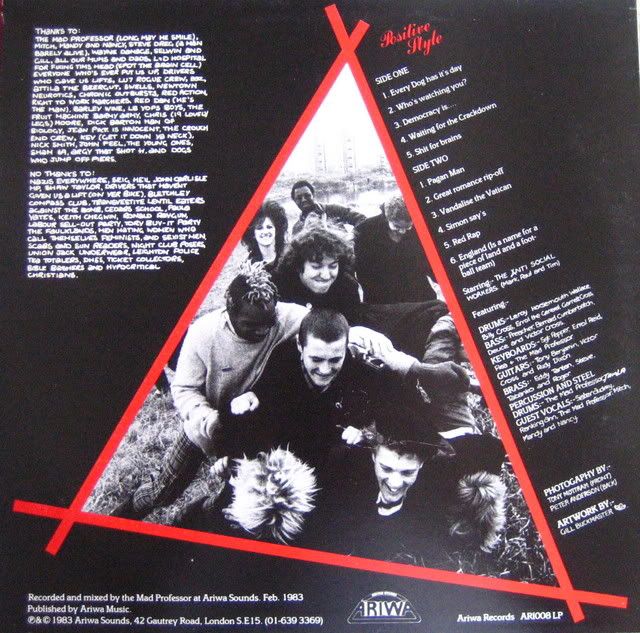 Every Dog Has It's Day / Who's Watching You? / Democracy Is… / Waiting For The Crackdown / Shit For Brains
Pagan Man / Great Romance Rip Off / Vandalise The Vatican / Simon Says / Red Rap / England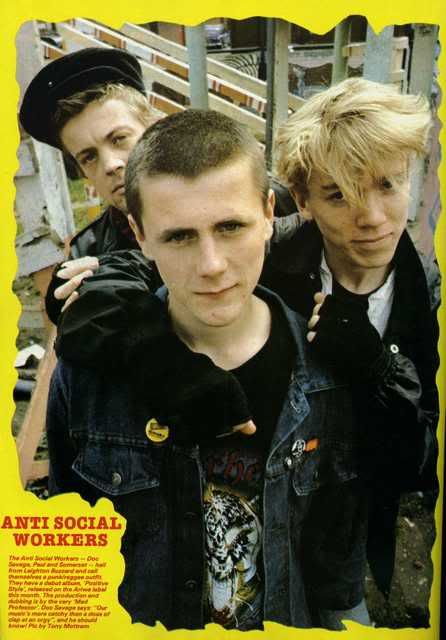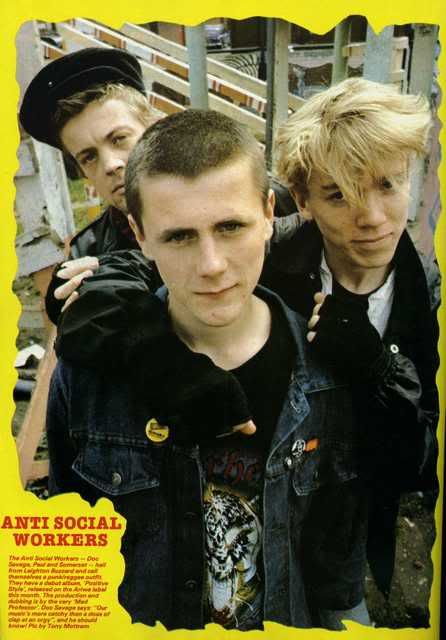 Mad Professor mix of the Anti Social Workers with a heap of guest musicians performing in the studio amongst them Leroy Horsemouth Wallace star of the film 'Rockers' and sometime drummer for Burning Spear and various other Jack Ruby stable of artists. Tony Benjamin, Flea, Sister Audrey and Ranking Ann also join in the fun. The last two names also released material on Ariwa Records in their own right. Mitch from Flack / Hagar The Womb and Mandy from an early line up of Conflict also helped out on backing vocals.
A decent enough LP but would have been better being slightly shorter as it kind of drags towards the end of the second side. A mini LP with the best tracks included would have been perfect.
This band were deeply entrenched in the Newtown Neurotics, Redskins, Attila The Stockbroker, Seething Wells scene of left wing poetry and music.
Tim A.K.A. Bilko from the band is still doing poetry readings in 2008  after a short stint as the original vocalist for Blaggers I.T.A. in the mid 1980's.
He was also a mighty fine DJ of ska, bluebeat and reggae at the skinhead / ska weekenders down The Sir George Robey in Finsbury Park during the late 1980's. This guy trusted a younger Penguin with his record collection while he was at the bar during one of these shows, giving me my first ever DJ experiance to a paying crowd of skanking boot and braced up baldies.
I must stress it was only while he went to the bar throughout the day and night…still, from small acorns as the saying goes…had a firm interest in DJing ever since and even joined a small sound system with Kevin Webb (ex Conflict now passed on) and Ned fron New Southgate in the late 1980's early 1990's to play all your squats and stolen (for the night) land with Bedlam and Spiral Tribe…Great fun. Thanks to Tim for getting me interested in the 'art form' in the first place and trusting me with his rare 7″ singles that day.
Tim is the guy in the photo for the magazine Punk Lives with the Motorhead shirt and the Mob badge…good on him!