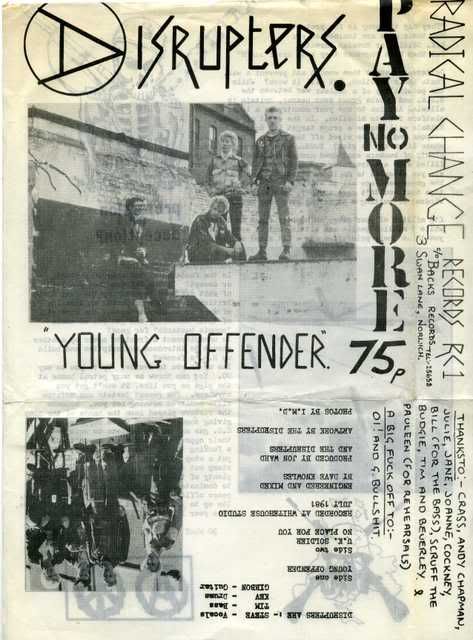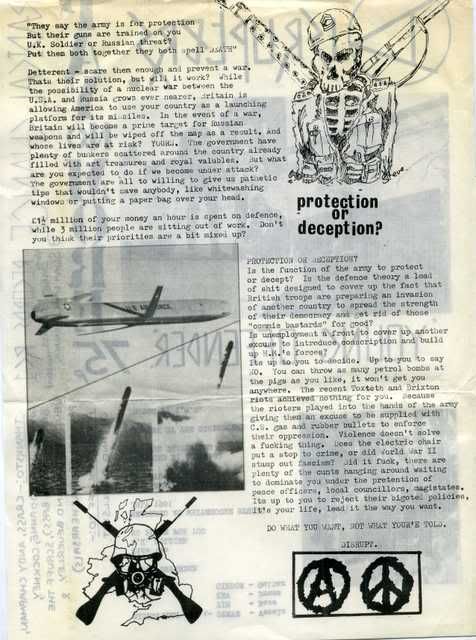 U.K. Soldier / No Place For You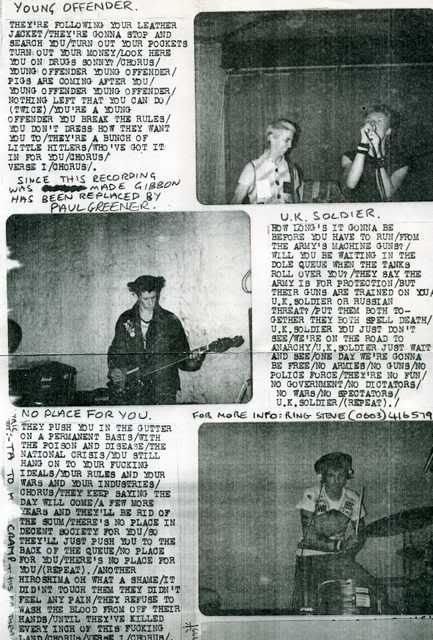 From Norwich, it's the quiz of the week…Oh sorry, got a little confused there, I mean't from Norwich, The Disrupters, plucking a bass, twanging a guitar, banging a drum and shouting in a style similar to that great band Crisis. Debut E.P. from this band, which at the time was well received, at least in the Penguin household of 1981 anyway… I have not heard it for over 25 years so good to give it a blast again…
The Disrupters are amazingly still rocking out to this very day, and Steve the vocalist is a very sweet guy, support this band if they come round to your town.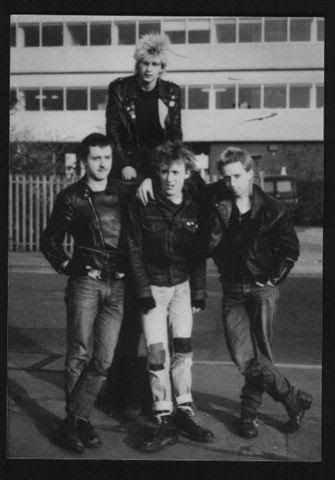 Here's another rip from wicked pear dear eh? site just dealing with this era in Disrupters 'career' :
The Disrupters are a British anarchist punk band who formed in late 1980. Originally influenced by the early punk bands of the late 70s (The Sex Pistols, The Ramones, The Clash etc) the band were eventually drawn to the anarchist scene.
Things started early for The Disrupters with Crass including an early demo version of the song "Napalm" on their 1st "Bullshit Detector" LP (1980). In 1981 the band entered Whitehouse Studios in Norwich to record their 1st real recording session. The 3 tracks laid down that day became the "Young Offender" 7″. The record was a surprise hit in the indie charts and far outsold the bands expectations. This initial release began a working relationship with Backs Records in the running of Radical Change Records, a label dedicated to the promotion of punk/anarchist bands.