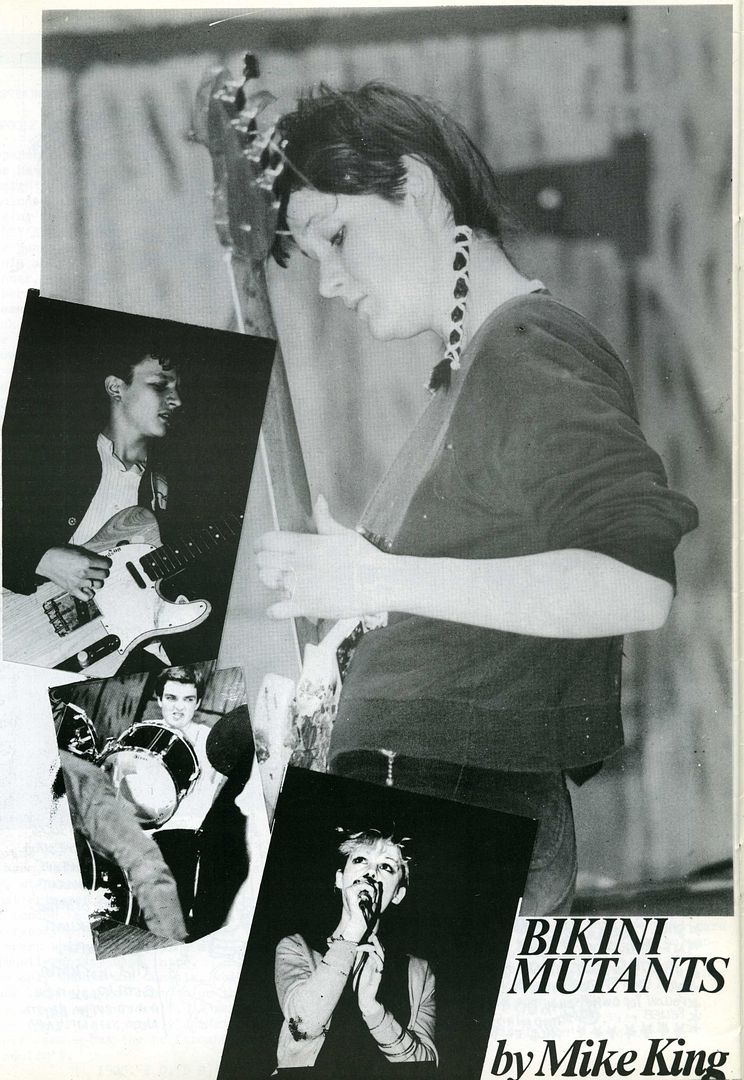 Indebted to Bob Butler for sorting these tracks for me some years ago. Bob recently was the bass plucker for the Steve Igs nights at Shepherds Bush. Bob came from the west country and knew several of the bands from these areas at the time, and I believe he also shared a place with Paul Wilson, brother of Mark Wilson from The Mob.
The Bikini Mutants were from Yeovil, Christine on the vocals and Debbie the bassist, were around at the original All The Madmen organisation when it was a fanzine before the record label took off in 1980. There is a nice picture on the Mob and All The Madmen Records myspace websites of Christine with Max in 1978 from the collection of  Paul Wilson.
The band shared the stages with all the usual suspects in and around Yeovil, and the general west country scene including The Mob and The Review.
Debbie became a founder member of My Bloody Valentine in the mid 1980′s and that band grew to be one of the most inspirational bands to a whole load of new generation of indie poppers in the UK.
The music held within this cassette is more Marine Girls (Hi Gina xxx) than The Mob, and is a lovely artifact!