Indebted to Steve Corr for these tracks, another Yeovil area punker in the late 70's, please check out (search function to the right) Steve's band Idiot Strength somewhere else on this site. I know nothing of this festival, so I will not  write anything specific. I will paste Steve comments to me onto this post. I am hoping for a comment from someone out there to confirm date / place / who this 'super group' could have been…
Be warned – this is only a joke band and is not representative of The Mobs output at this time 1979 or later on in the 1980's, the sound quality is also pretty dodgy!
Steve Corr comments below.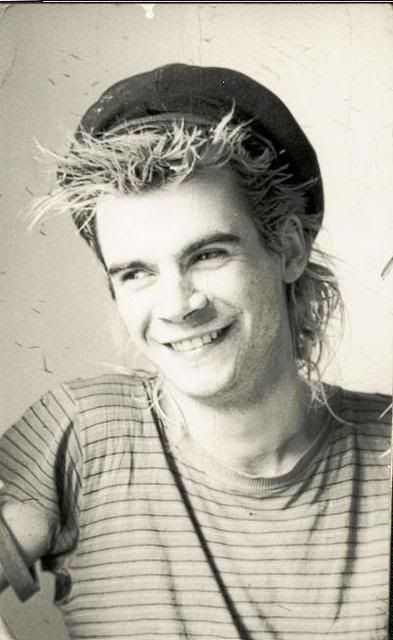 Mick,
Don't know whether you have these or not and I'm not entirely sure where they came from. I think Paranoid, Jail House Rock and Dirty Little Girl (if that's what it's called) were recorded at Ham Hill Festival Somerset in 1979. The Paranoid version is totally brilliant and show what a superb drummer Graham was. I'm not sure if it's him singing though. It may well be Steve Rudolph from the Dead Pop Stars.
Steve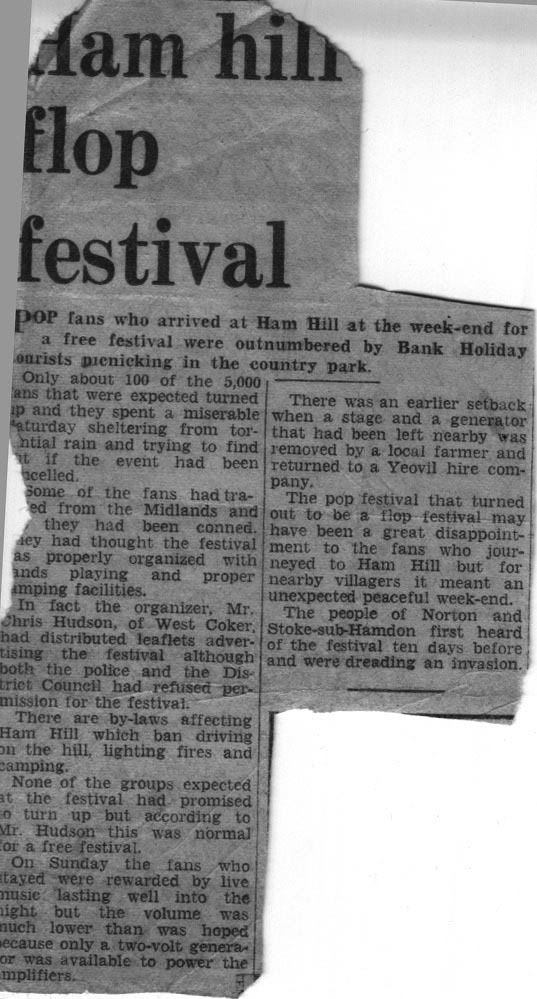 Yeovil local paper article on the festival (Paul Wilson collection)