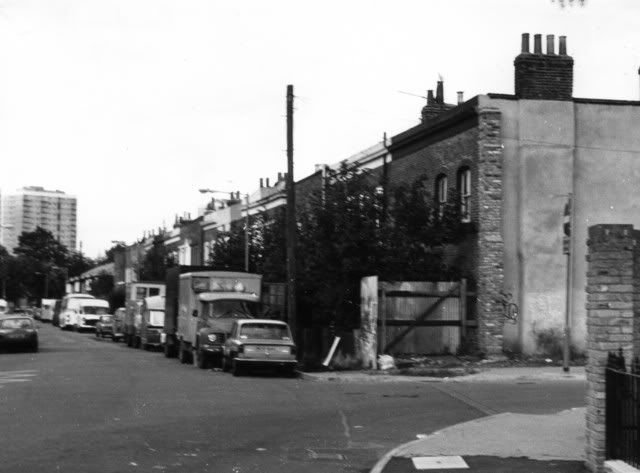 Sorry I know little about this session, it was stuck on the end of a Clash mixing desk tape from 12/79, which is a wicked tape but is best not uploaded onto this site, because the MAN at CBS / SONY may get his operative to search the web looking for dodgy downloads and could end up in those nasty people sueing this site for a six figure sum! Fucking great tape though….shame, Hammersmith Palais in case you wondered!
Still Zounds practising, more than likely recorded under a haze at Street Level Studios around the time or just after the Weird Tales Tours (the one with The Mob / Astronauts / Androids blah blah etc). Other than that the floor is open to any comments.
My nice picture of Brougham Road E8 to go with the post, cos I have no relevant photos to put up of Zounds this early on!