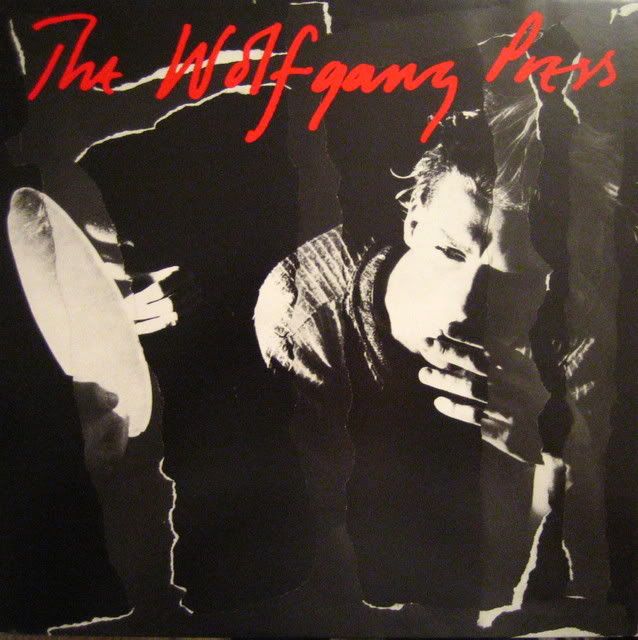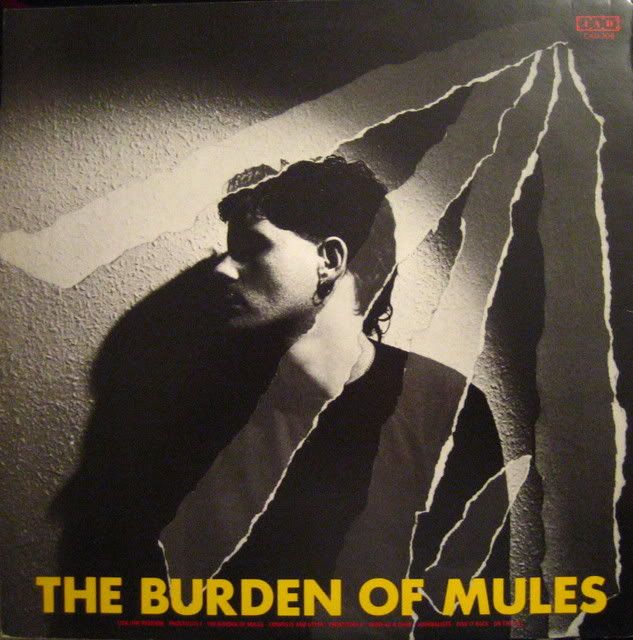 Lisa The Passion / Prostitute I / The Burden Of Mules / Complete And Utter / Prostitute II / Slow As A Child
Journalists / Give It Back / On The Hill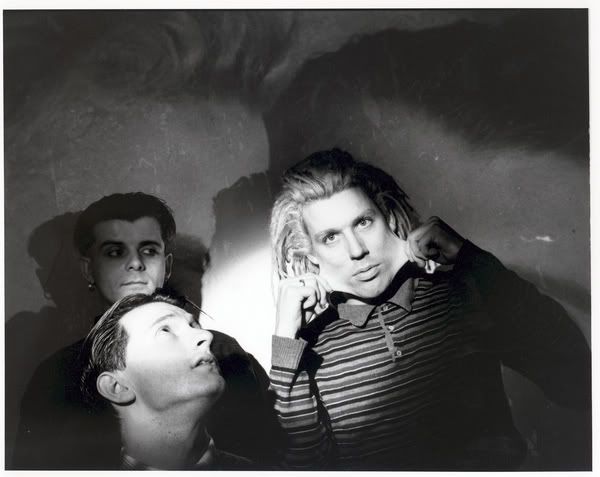 This band supported Xmal Deutschland at The Venue, Victoria, London in November 1983 and immediatly I thought the sound was inspired by P.I.L (around the 'Metal Box' and 'Flowers Of Romance' era) which to me was not a bad thing whatsoever. I loved that performance at that gig, and this, the debut LP, when I purchased the product later on in 1983 on the fabulous 4AD record label. It still sounds great (after playing the LP again after many years of sitting unplayed).
Great stuff…go buy all the works of this band up to 1986. I know nothing of other work after that year.
The below text from 4AD official site:
"The Wolfgang Press had its roots firmly planted in the summer of '76. We were three like-minded individuals joined together in an honourable crusade to fight the good fight and offer an alternative to the fodder that was being force fed to the masses by the likes of Radio One and Top Of The Pops. Maybe a nation gets the music it deserves. We sailed upon uncharted waters at the mercy of the journalists and the people who do. Our belief carried us through the praise and vitriol, empowered by the knowledge that we were carrying out the prophets' work. The search for a new way of making music was an endless one, but we stuck to our task for we knew one day our efforts would be rewarded. Unambitious for fame or god-like status we remained to the last a low profile outfit and with hindsight glad of it."
– Michael Allen, 2001
One of 4AD's longest serving acts, The Wolfgang Press were formed by Michael Allen (vocals, bass) and Mark Cox (keyboards) in 1983. The pair had previously played alongside future Adam And The Ants guitarist Marco Pirroni in Rema-Rema, who cut one EP for the label in 1980. They then briefly reunited in Mass, who managed a single and an album before disbanding (Mass colleagues Gary Asquith and Danny Briottet went on to form Renegade Soundwave).
The Wolfgang Press' debut album, The Burden Of Mules, ploughed a similar post-punk furrow to Rema-Rema and Mass. It featured guest contributions from fellow 4AD signings Richard Thomas (Dif Juz) and David Steiner (In Camera), plus, crucially, guitarist Andrew Gray. The latter soon joined the group full-time.
1985's The Legendary Wolfgang Press And Other Tall Stories compiled remixed and alternate versions of tracks from the Scarecrow, Water and Sweatbox EP trilogy, which had been produced by Robin Guthrie of the Cocteau Twins. The trio's range was expanding to include both poppier and more experimental material.
Their second album proper, Standing Up Straight, arrived in May 1986. An intense blend of industrial and classical tropes, it also featured the inimitable guest vocals of Cocteau Twin Elizabeth Fraser on "I Am The Crime".