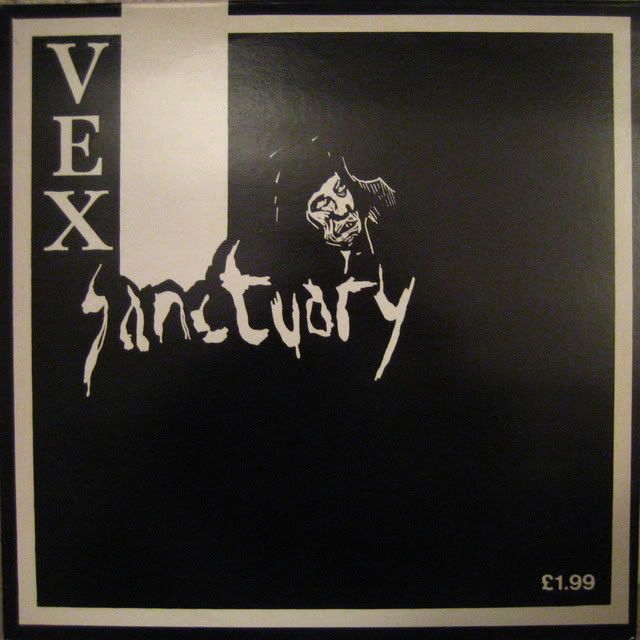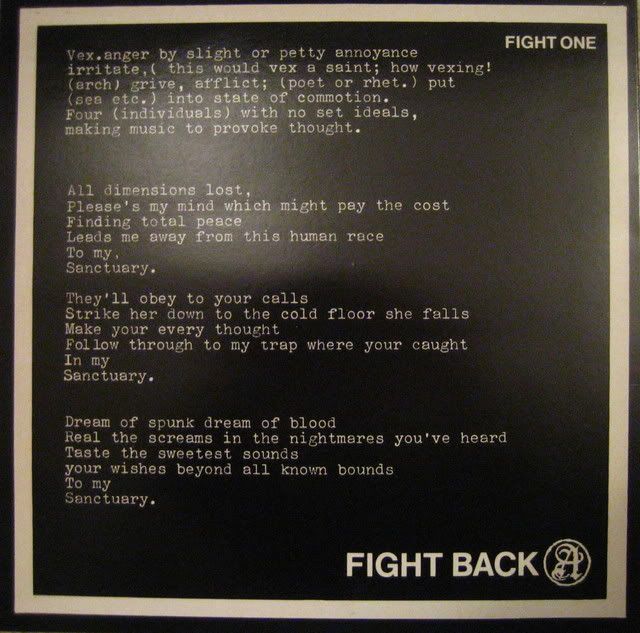 World In Action / Relative Sadness
First release on Fight Back Records, a record label run by Conflict. Heaps of UK Decay and a slight pinch of Killing Joke are among the ingredients for creating Vex. Serve loud.
This is the only release I believe that was released by the band.
All good stuff but sounds slightly dated now and the lyric "dream of spunk, dream of blood" cracks me up every-time. Photo by Mark Palmer ex Conflict roadie.