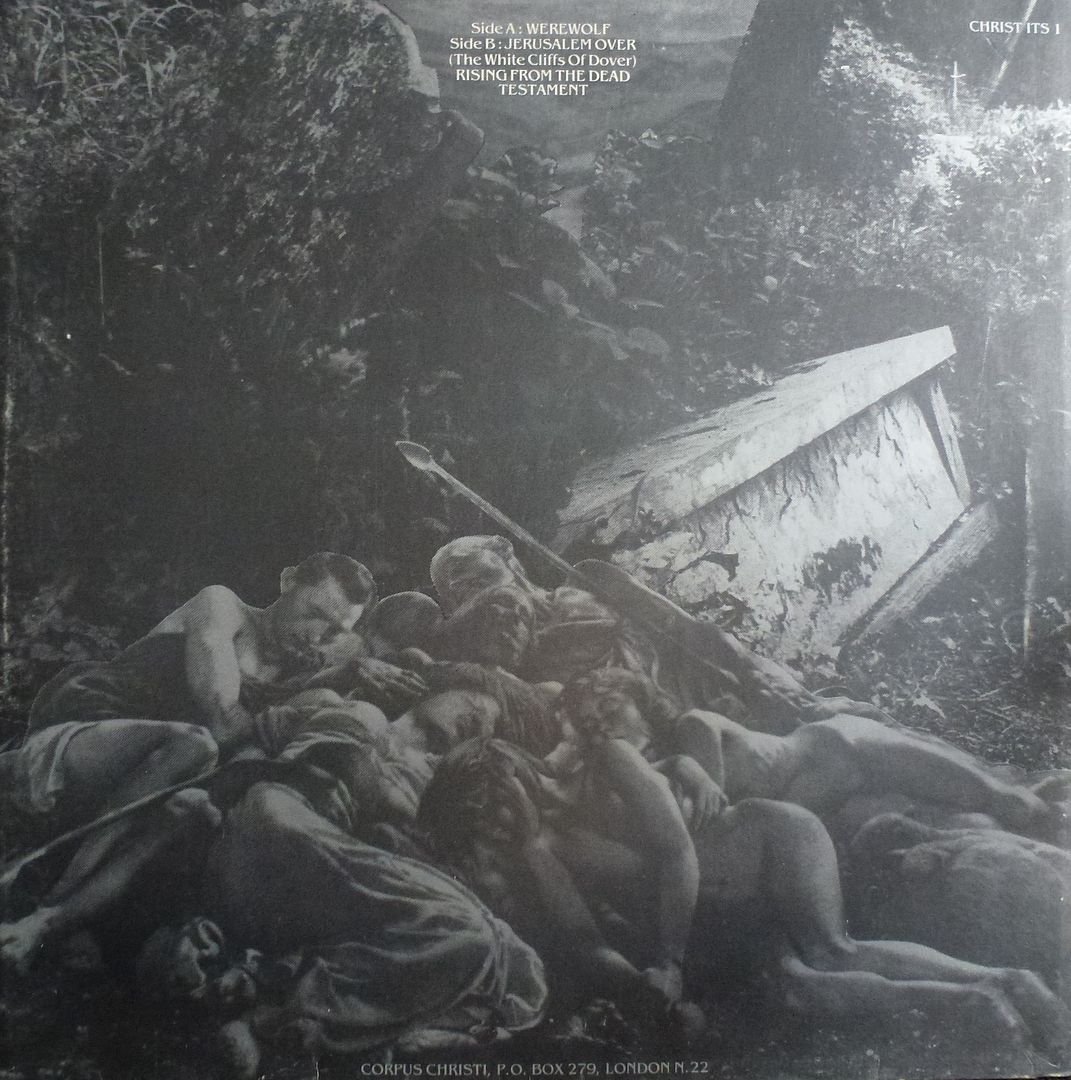 Jerusalem / Rising From The Dead / Testament
On this Halloween morning, I have uploaded my favourite UK Decay single, the last single released in the bands original lifetime, and the only record released on extended play 12″ vinyl format. Just as well it was a 12″ vinyl as the tracks on the record last for over twenty minutes, 'Werewolf' alone is over ten minutes long. The band disbanded after this 12″ single, but left the public with a fine legacy that is still loved up to this present day. The album 'For Madmen Only' and this 12″ single were both recorded at Southern Studios under the sonic guidance of John Loder's ears… Perhaps that is why these records are the pinnacle of the bands recorded output in my opinion.
The text below has been scavenged from Wikki and the ukdecay.co.uk site by wolves.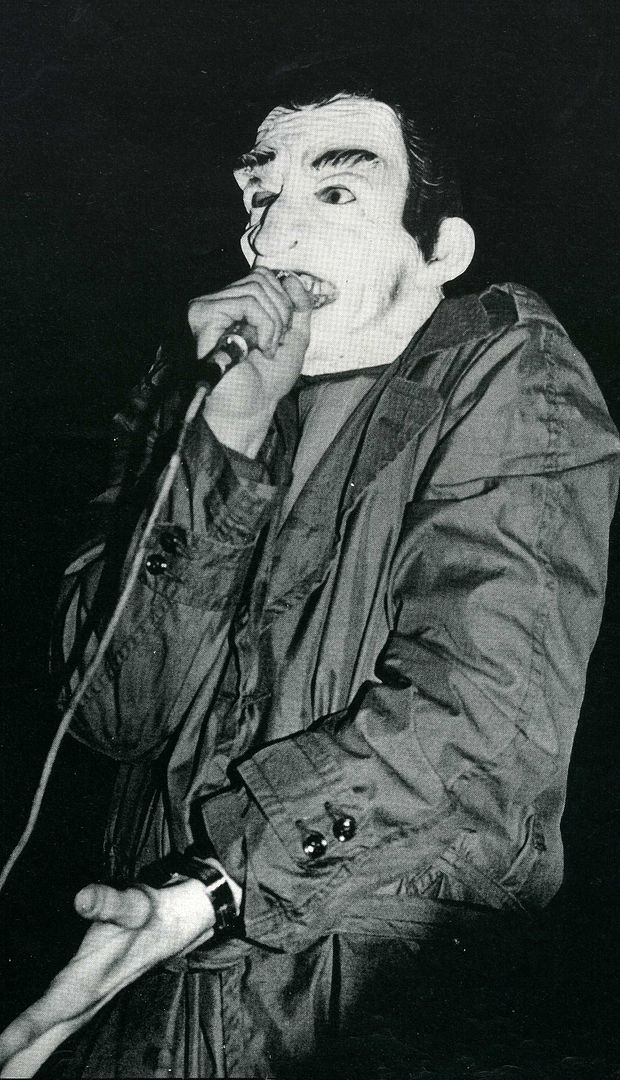 UK Decay was born out of the ashes of another Luton band called The Resiztors, who had formed in 1978. The Resiztors' lineup consisted of guitarist Steve "Abbo" Abbot, drummer Steven David Harle, bassist Martin "Segovia" Smith and vocalists Ricky Smith and Paul Wilson. After Wilson's departure in the spring of 1979, the remaining three band members changed their name to UK Decay and released the 'Split Single' 7″ EP in partnership with fellow local band Pneumania, on their own Plastic Records label. The EP featured two tracks from each band, with UK Decay contributing "UK Decay" and "Car Crash". 'Split Single' sold extremely well, mainly thanks to a damning review in the NME by Danny Baker and Charles Shaar Murray. At the same time, some UK Decay members produced their own monthly fanzine The Suss and ran their own punk record and clothes shop called Matrix. Guitarist Steve Spon was soon recruited from Pneumania, allowing Abbo to concentrate on front man duties.
The next release for Plastic Records was UK Decay's 'The Black Cat' four-song EP, issued in early 1980. It hovered in the UK Indie Chart for 15 months. Alex Howe from Fresh Records offered to license the first two singles, and signed UK Decay to the label. The first official release for Fresh was the single 'For My Country', issued in September 1980. 'For My Country' received airplay from John Peel (for whom they would record two sessions) and spent eight months in the indie chart, reaching No. 13. The single was promoted by a major UK tour with hardcore punk band Dead Kennedys. By 1981, two further singles had also been released, 'Unexpected Guest' and 'Sexual'. The former achieved the band's highest indie chart placing of No. 4, and paved the way for UK Decay's debut album, 'For Madmen Only', released by Fresh in December 1981. The album had taken a year to gestate, due to delays caused by a time-consuming US tour and a frustrating search for a new permanent bass player. When original bassist Smith left, Lorraine "Lol" Turvey from The Statics stood in for some UK dates and an early 1981 European tour. For the US jaunt and subsequent UK tours in spring 1981, Creetin K-OS (of US punks Social Unrest) stood in. Following that stint, K-OS returned home and Eddie "Twiggy" Branch from Northampton joined on bass, just in time to finish the album. During this period, Abbo jokingly referred to the band's sound as "goth" in a Sounds interview, helping to immortalize the beginning of the gothic rock movement, although UK Decay considered themselves a punk band first and foremost.
In early 1982, Fresh Records collapsed, and UK Decay were caught up in the ensuing management buyout by what would become Jungle Records. With the help of John Loder and Southern Studios, they managed to buy up the rights to their back catalogue and set up their own label, UK Decay Records. Loder also introduced them to Penny Rimbaud from Crass, which resulted in the 'Rising From The Dread' 12″ EP (featuring the 10-minute epic "Werewolf") being issued on Crass' Corpus Christi label in August 1982. However, despite a strong showing in the independent charts and an ever-expanding fan base, the five years of continuous touring took their toll and UK Decay split up in December 1982. Posthumous cassette-only live album 'A Night For Celebration' was released during the summer of 1983.
UK DECAY 'Rising From The Dread' (Corpus Christi) – Sounds music paper – 1982
The most extreme record in the pile, and despite/because of the hostile reactions it's garnered in the office, a positive effective stab at daring to be different. The first minute or so of 'Werewolf' consists of unsettling subhuman growls and sound effects – a perfect setting for Decay's rousing, invigorating music which is beginning to draw on a deep, almost mystical strength that places them at a point almost equi-distant between the Fall and U2, if that can be imagined, lusting after a supreme physical and mental peak. Decay are sorely misunderstood (as much by a large section of their fans as by blinkered detractors) but vocalist Abbo is predestined to be much more influential soon. I shall interview him and put him on the cover of sounds, but for now, this record has the spirit of Kurt Vonnegut.
UK DECAY ORBITUARY – Tom Vague for Vague fanzine – 1982
At the moment they have left a void. It wasn't fair that the new breed were reaping rewards for what Decay had done, when they weren't getting rewarded. In a way they were merely being accepted. 'Good old Decay, The Eagles of the South' and all that crap. Good luck to them I say.
It seems funny they've gone after 'Werewolf' put them worlds ahead. Perhaps they didn't like the thought of missing a Vague obituary. They wanted to see it, silly bastards that they are.
When Decay sang 'Testament'; the world reeled When they split it fell in half. When Abbo briefly outlined future plans my brain seized up. I didn't know what to expect. That's quite good really – he's a funny man.
With intelligence and inspiration Decay helped so many bands but that, an important matter on its own, is trifling in the thought waves when you consider the impact of their music. Our emotional soundtracks are seldom this pointy and deep. I mean Abbo waffles on about books a lot, but he's a decent chap, what, what?
For once no mourning exists. Spon's guitar will feature in his new band. Abbo, Eddie and Steve (with a new man) go on. That exuberance continues, so what's all this, Tom, that I'm supposed to rite?
I do say of the Decay reign that their importance was inside us all. We felt what they were doing, we recognised it and appreciated the integrity that went with everything they did. In a way they've done more than just about anybody but …it's weird when you think about it all. It's impossible to reflect. They're all still here.
(I tore my trousers the other day. Perhaps I'm a positive punk?
Halloween history and traditions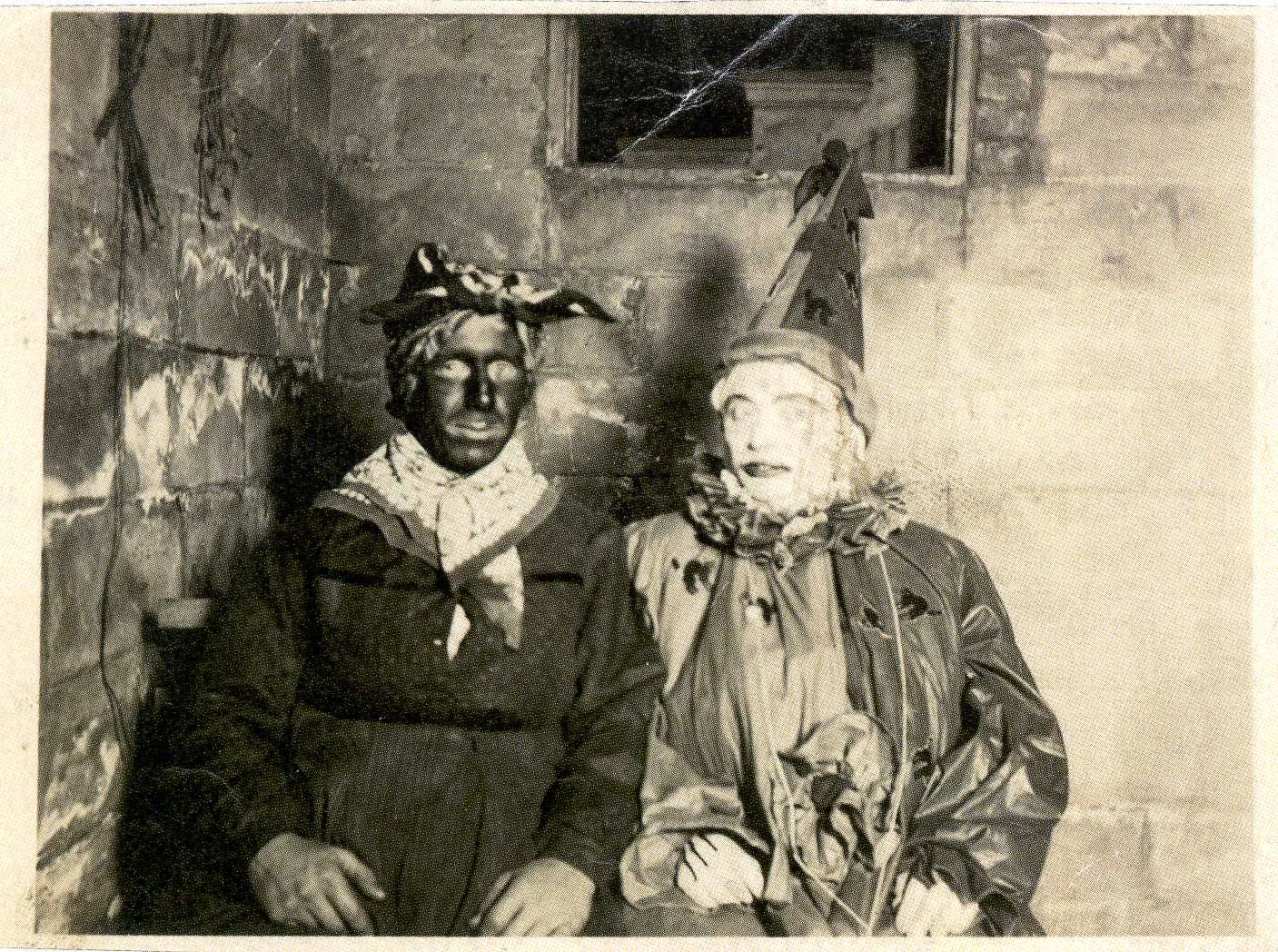 Halloween, celebrated each year on October 31, is a mix of ancient Celtic practices, Catholic and Roman religious rituals and European folk traditions that blended together over time to create the holiday we know today. Straddling the line between fall and winter, plenty and paucity and life and death, Halloween is a time of celebration and superstition. Halloween has long been thought of as a day when the dead can return to the earth, and ancient Celts would light bonfires and wear costumes to ward off these roaming ghosts. The Celtic holiday of Samhain, the Catholic Hallowmas period of All Saints' Day and All Souls' Day and the Roman festival of Feralia all influenced the modern holiday of Halloween. In the 19th century, Halloween began to lose its religious connotation, becoming a more secular community-based children's holiday. Although the superstitions and beliefs surrounding Halloween may have evolved over the years, as the days grow shorter and the nights get colder, people can still look forward to parades, costumes and sweet treats to usher in the winter season.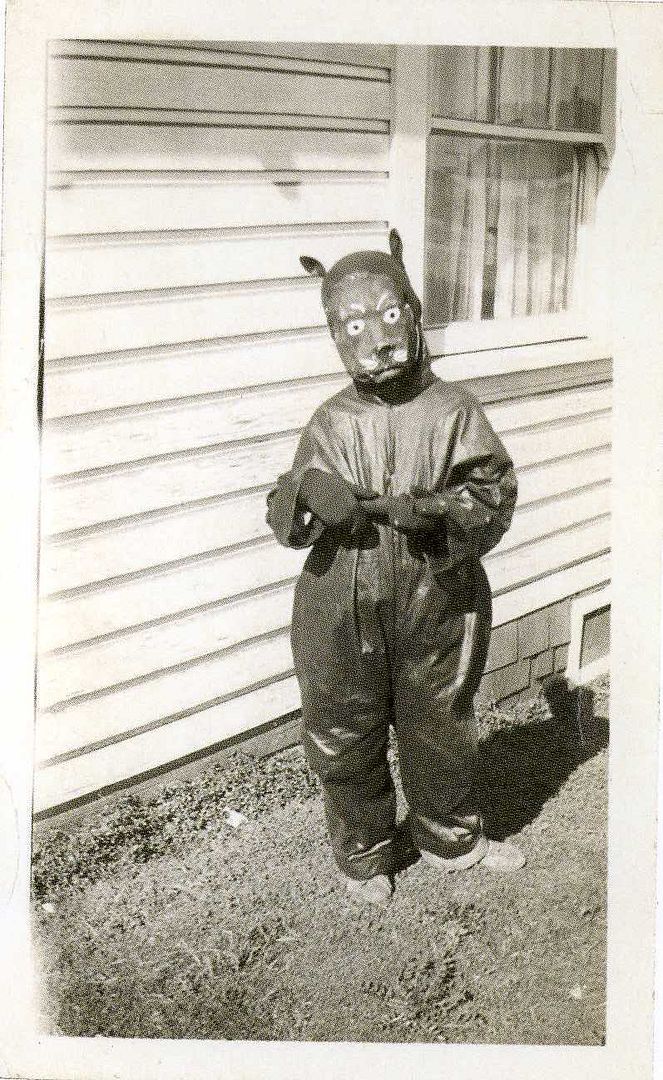 Halloween's origins date back to the ancient Celtic festival of Samhain.
The Celts, who lived 2,000 years ago in the area that is now Ireland, the United Kingdom, and northern France, celebrated their new year on November 1. This day marked the end of summer and the harvest and the beginning of the dark, cold winter, a time of year that was often associated with human death. Celts believed that on the night before the new year, the boundary between the worlds of the living and the dead became blurred. On the night of October 31, they celebrated Samhain, when it was believed that the ghosts of the dead returned to earth. In addition to causing trouble and damaging crops, Celts thought that the presence of the otherworldly spirits made it easier for the Druids, or Celtic priests, to make predictions about the future. For a people entirely dependent on the volatile natural world, these prophecies were an important source of comfort and direction during the long, dark winter.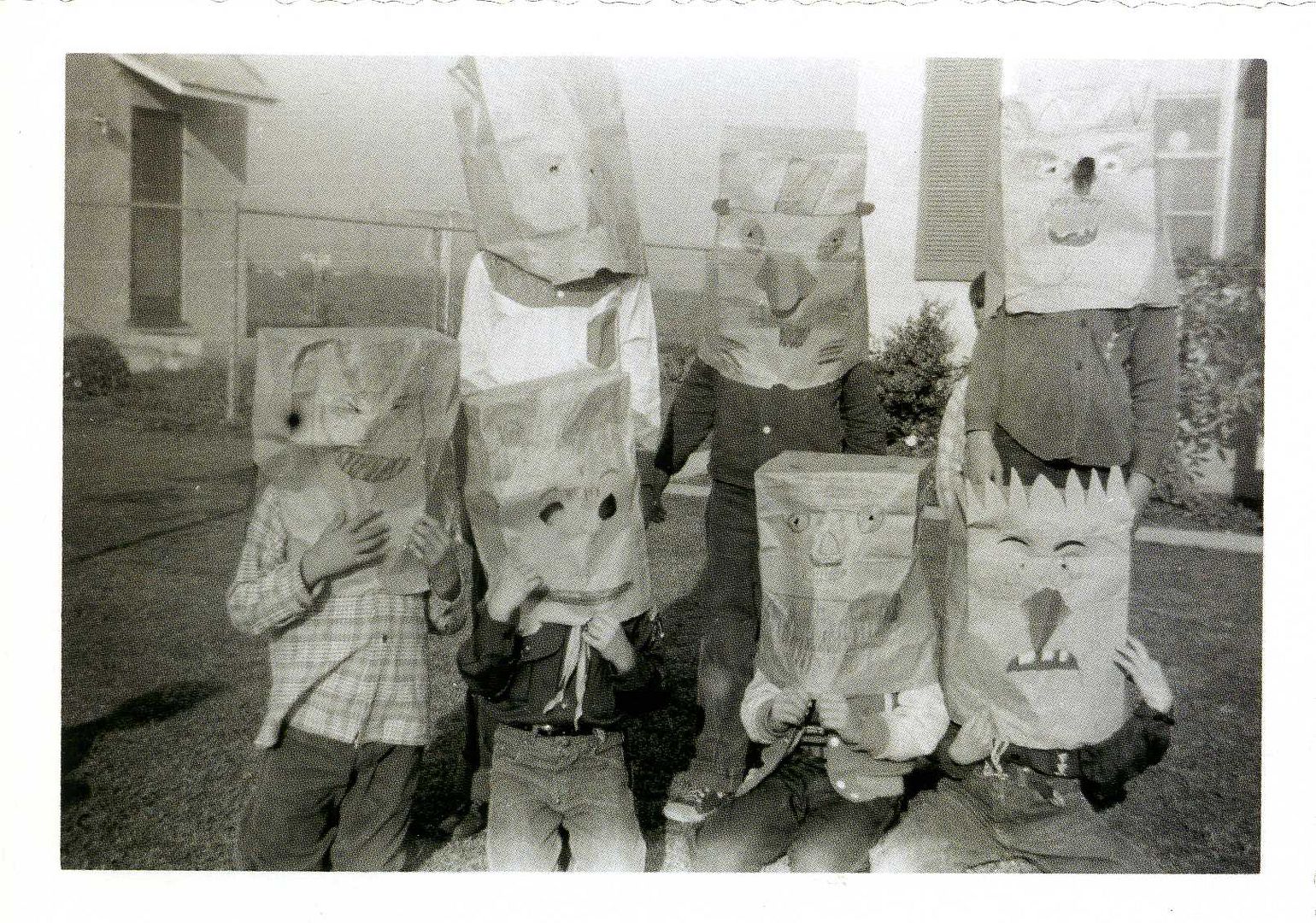 To commemorate the event, Druids built huge sacred bonfires, where the people gathered to burn crops and animals as sacrifices to the Celtic deities.
During the celebration, the Celts wore costumes, typically consisting of animal heads and skins, and attempted to tell each other's fortunes. When the celebration was over, they re-lit their hearth fires, which they had extinguished earlier that evening, from the sacred bonfire to help protect them during the coming winter.
By A.D. 43, Romans had conquered the majority of Celtic territory. In the course of the four hundred years that they ruled the Celtic lands, two festivals of Roman origin were combined with the traditional Celtic celebration of Samhain.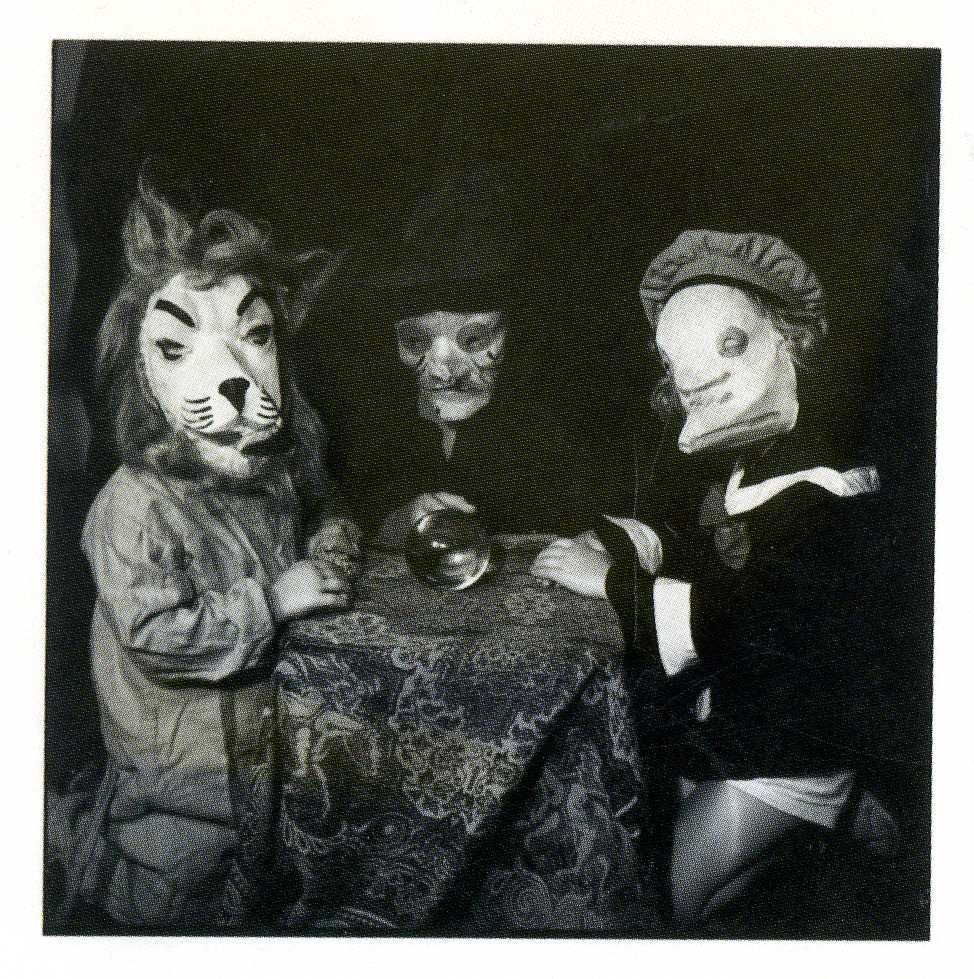 The first was Feralia, a day in late October when the Romans traditionally commemorated the passing of the dead. The second was a day to honor Pomona, the Roman goddess of fruit and trees. The symbol of Pomona is the apple and the incorporation of this celebration into Samhain probably explains the tradition of "bobbing" for apples that is practiced today on Halloween.
By the 800s, the influence of Christianity had spread into Celtic lands. In the seventh century, Pope Boniface IV designated November 1 All Saints' Day, a time to honor saints and martyrs. It is widely believed today that the pope was attempting to replace the Celtic festival of the dead with a related, but church-sanctioned holiday. The celebration was also called All-hallows or All-hallowmas (from Middle English Alholowmesse meaning All Saints' Day) and the night before it, the night of Samhain, began to be called All-hallows Eve and, eventually, Halloween. Even later, in A.D. 1000, the church would make November 2 All Souls' Day, a day to honor the dead. It was celebrated similarly to Samhain, with big bonfires, parades, and dressing up in costumes as saints, angels, and devils. Together, the three celebrations, the eve of All Saints', All Saints', and All Souls', were called Hallowmas.
Halloween has always been a holiday filled with mystery, magic and superstition. It began as a Celtic end-of-summer festival during which people felt especially close to deceased relatives and friends. For these friendly spirits, they set places at the dinner table, left treats on doorsteps and along the side of the road and lit candles to help loved ones find their way back to the spirit world.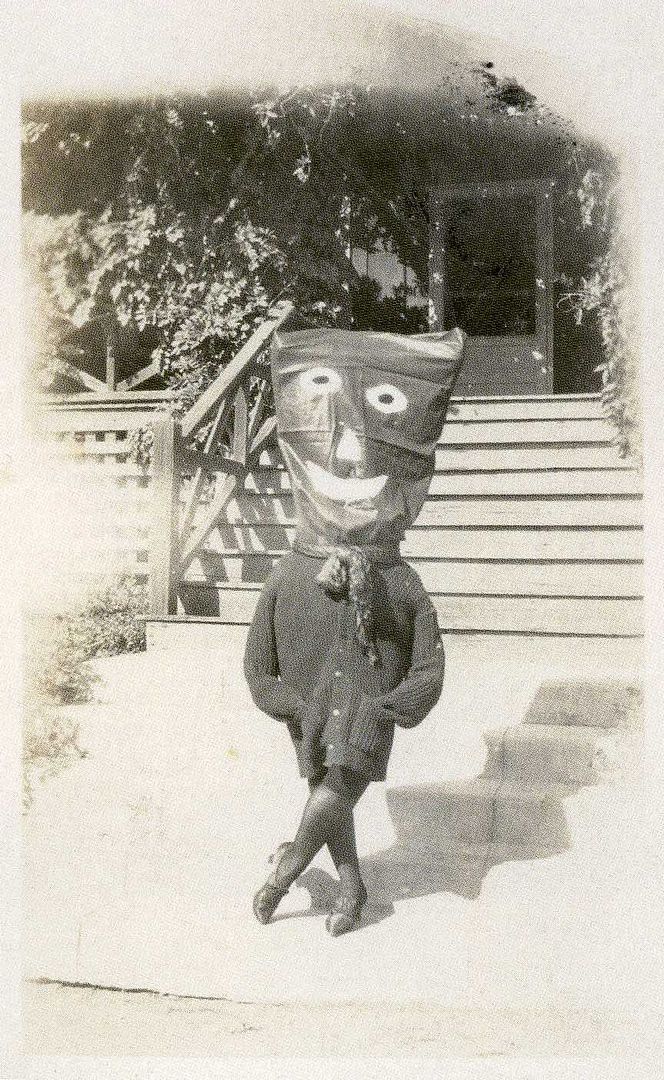 Today's Halloween ghosts are often depicted as more fearsome and malevolent, and our customs and superstitions are scarier too. We avoid crossing paths with black cats, afraid that they might bring us bad luck. This idea has its roots in the Middle Ages, when many people believed that witches avoided detection by turning themselves into cats. We try not to walk under ladders for the same reason. This superstition may have come from the ancient Egyptians, who believed that triangles were sacred; it also may have something to do with the fact that walking under a leaning ladder tends to be fairly unsafe. And around Halloween, especially, we try to avoid breaking mirrors, stepping on cracks in the road or spilling salt.
But what about the Halloween traditions and beliefs that today's trick-or-treaters have forgotten all about? Many of these obsolete rituals focused on the future instead of the past and the living instead of the dead. In particular, many had to do with helping young women identify their future husbands and reassuring them that they would someday, with luck, by next Halloween, be married.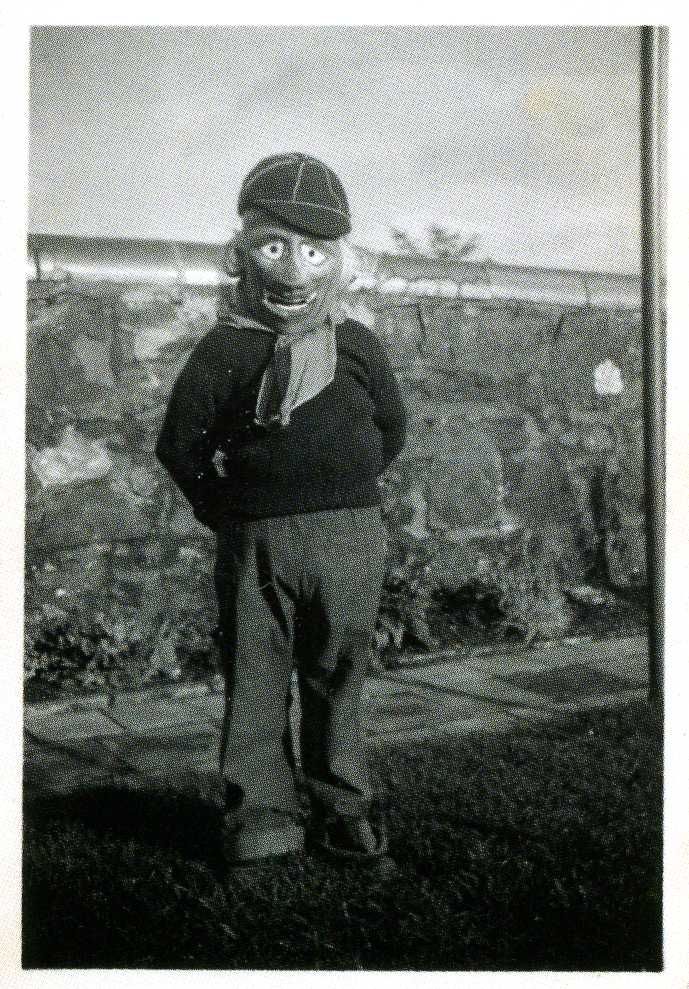 In 18th-century Ireland, a matchmaking cook might bury a ring in her mashed potatoes on Halloween night, hoping to bring true love to the diner who found it. In Scotland, fortune-tellers recommended that an eligible young woman name a hazelnut for each of her suitors and then toss the nuts into the fireplace. The nut that burned to ashes rather than popping or exploding, the story went, represented the girl's future husband. (In some versions of this legend, confusingly, the opposite was true: The nut that burned away symbolized a love that would not last.) Another tale had it that if a young woman ate a sugary concoction made out of walnuts, hazelnuts and nutmeg before bed on Halloween night, she would dream about her future husband. Young women tossed apple-peels over their shoulders, hoping that the peels would fall on the floor in the shape of their future husbands' initials; tried to learn about their futures by peering at egg yolks floating in a bowl of water; and stood in front of mirrors in darkened rooms, holding candles and looking over their shoulders for their husbands' faces.
Other rituals were more competitive. At some Halloween parties, the first guest to find a burr on a chestnut-hunt would be the first to marry; at others, the first successful apple-bobber would be the first down the aisle.
Another day with connections to Halloween is Guy Fawkes Day, celebrated on November 5. Guy Fawkes was a Roman Catholic who planned to blow up the Protestant House of Parliament on November 5, 1606; luckily for the House, he was apprehended and executed. Afterwards, the anniversary of the day was celebrated by building straw effigies, entreating passersby for "a penny for the Guy", and finally burning "the Guys" in bonfires.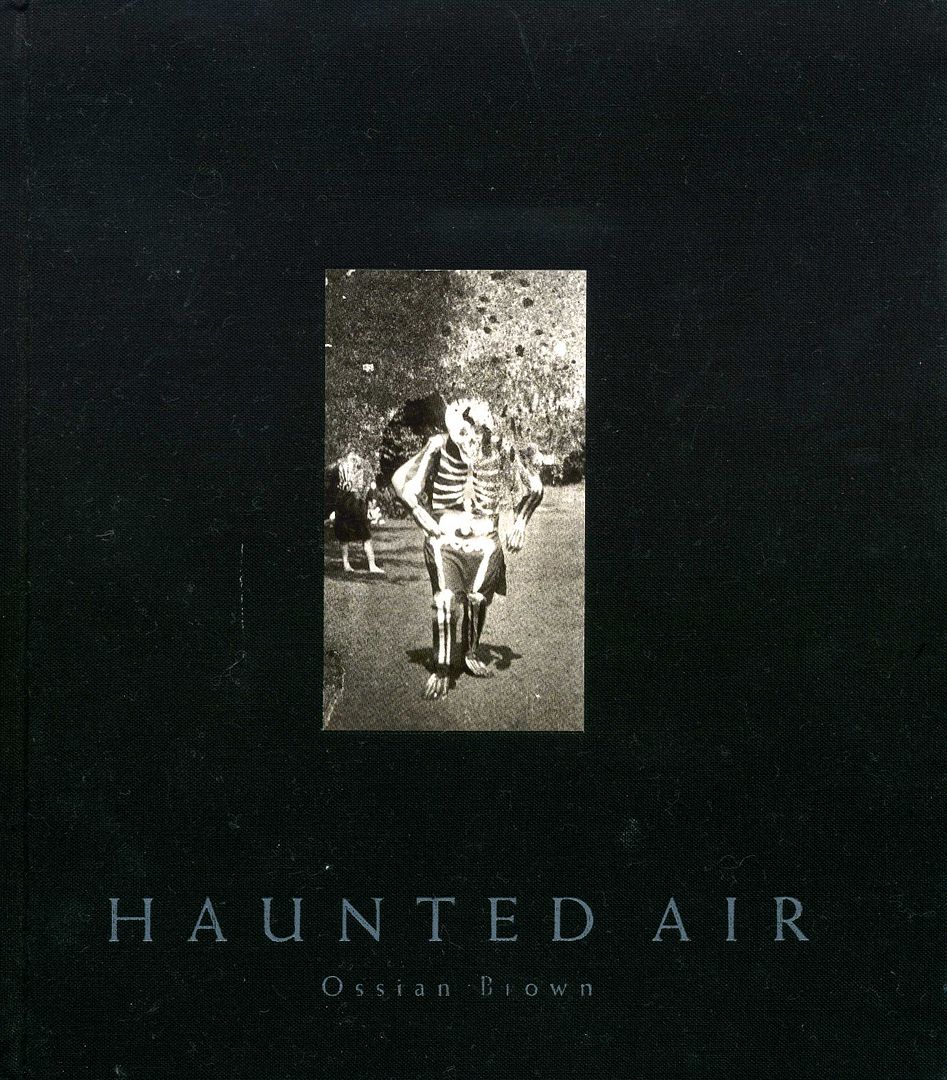 All the period photographs of Halloween children and adults that are displayed on this post are courtesy of the Ossian Brown book 'Haunted Air'. Ossian has collated dozens of astonishing photographs for this charming and luxurious felt covered hardback book.
All the photographs were taken in the United States Of America between the late 19th and the mid 20th century.
I would like to thank Ossian for sending me two signed copies of this beautiful book, one which went straight up to Sheffield towards the eager hands of my younger brother who knew Ossian, as I did also, in the mid 1980s.
Ossian is a member of Cyclobe as well as working in collaboration with David Tibet's Current 93.
Haunted Air is available now ISBN 9780224089708 published by Jonathan Cape with a forward passage by David Lynch and Geoff Cox.